Being a freelancer at an age of rising living costs, along with saving up for rainy days can be tricky. In this day and age of woke culture and brand visibility, many magazines look for exceptional writers to contribute content. So here I have done all the heavy lifting of sorting out online magazines that pay to write catering to different niches.
Magazines That Pay You To Write About About America
Here are some magazines that pay you to write about American history, culture, and more.
The Early American Life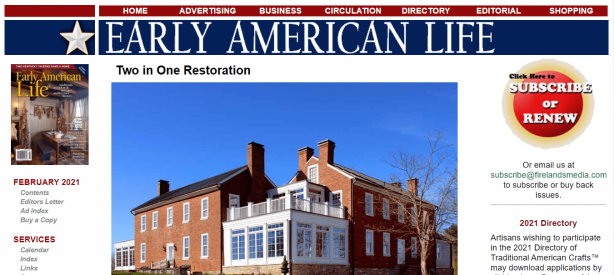 Early American Life is a magazine that covers various topics like history, culture, architecture, antics, etc., all centered around the United States of America. Even though they do cover some academic topics, they don't prefer academic style of writing. They seek accurate and lively content to keep their audience engaged.
Pay: You can earn up to $500 as a new writer and more if you are experienced.
Guidelines: American Life appreciates writing with a polished touch mixed a bit of humor or wordplay.
Their average reader is about 55 years old, knowledgeable, well educated, and often experts in the field of writing.
A one-page story consists of 750 words.
A typical feature runs for about 2,500 words.
The magazine buys all rights of your piece for a six month period in which an issue of Early American Life remains on sale.
Contact: If you have an idea for a story you can contact the editor at [email protected].
American Scholar
The American Scholar is a quarterly magazine consisting of essays, fiction, poetry and articles on the history and culture of America. The Scholar considers non-fiction by known and unknown writers, but unsolicited fiction, poetry, and book reviews are not accepted.
Pay: They pay up to $500 for accepted pieces and $250 for pieces taken for the website.
Non-fiction submissions cannot be longer than 6000 words.
You can only send one submission at a time.
Cover letters should provide contact information and the sender should state the title and the genre of the submission.
You can provide other information related to your piece to the editor.
The submission should be made only through their submittable form.
History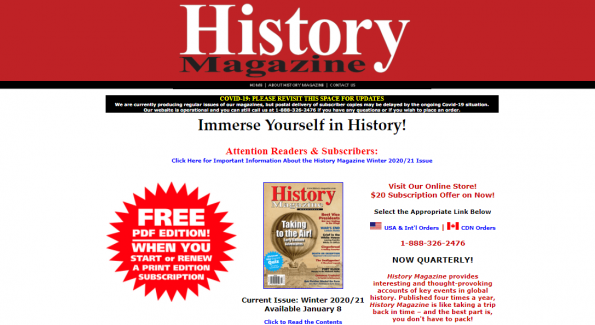 History Magazine strives to feature articles that are wrapped around a particular phenomenon, achievement, or occasion. They also include pieces on significant battles, wars, and biographies. History Magazine's articles generally focus on the period between the fall of the Roman Empire upto the end of 1950s.
Pay: 8 cents per word and $7 per photo.
They prefer advanced queries over full-length articles.
Articles longer than 2000 words will be accepted by the editor.
You must include the phrase 'History Magazine Query' in the subject line along with a short, but descriptive proposal of your idea.
Contact: You can send your queries at [email protected].
Magazines That Pay You To Write About Environment And Outdoors
Here are some magazines that pay you to write about ecological concerns and outdoor activities.
Earth Island Journal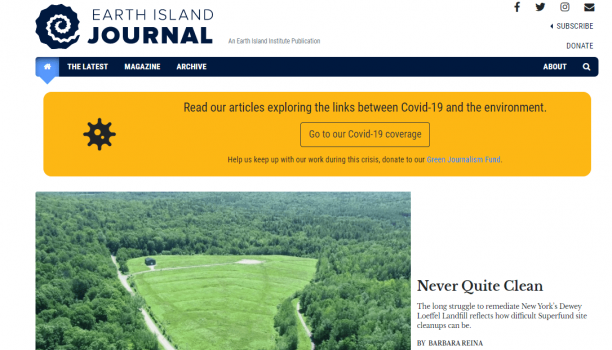 Earth Island Journal is looking for distinctive stories that anticipate looming environmental concerns before they become a pressing issue. They cover issues like wildlife and land conservation; innovations in science and technology; the politics on environmental protection; animal rights; environmental justice, culture survival and more. The Journal does not publish poetry or fictional pieces.
Pay: For online reports, the fee is $100. For hard print on the magazine, they pay 25 cents/word. You can earn about $750 to $1000 for an in-depth feature of 4,000 words.
Earth Island Journal prefers if writers send a query before submitting the story.
Describe why you think the story is newsworthy, the specific angles you will investigate, and whom you will interview.
Include two or three of your most relevant published writing examples.
The Journal does not respond to unsolicited queries or manuscripts unless the material sent is considered for publication.
Contact: All queries, for both print and online articles, should be sent to [email protected].
AMC Outdoors
AMC Outdoor publishes three features that tell stories of people and places that stimulate the readers' curiosity and engage their passion for the outdoors. They are always on the lookout for stories that showcase an outdoor activity in a new and exciting way. Three departments that are open for freelancers: Currents, Learn How and Reflections.
Pay: AMC generally pays $750 for features and $150 to $350 for departments.
AMC Outdoors is an association magazine and thus topics should be of interest to the organization's membership.
The magazine recommends looking over several issues with an eye towards the subject matter and voice, before drafting your query.
Features range from 2,000 to 2,500 words.
Writers must be writing three months in advance of the publication. Submit your queries with sufficient lead time, reporting time, and editing time in hand.
Contact: All queries can be sent to [email protected] with a subject line referencing the appropriate editor:
Features and Reflections: Jennifer Wehunt, Editor-in-Chief.
Currents and Learn How: Marc Chalufour, Senior Editor.
The American Gardener
The American Gardener is the official publication of the American Horticultural Society. Their topics of interest include profiles of individual plant groups; innovative approaches to garden design; profiles of prominent horticulturists; heirloom gardening; plan research; biodiversity and more. They also seek articles that explain how to construct simple garden features such as ponds or paths.
Pay:
Payment of feature stories range from $300 to $600 on publication and reimbursement of travel expenses can be negotiated.
Payments between departments range from $150 to $200.
Feature articles run from 1,500 to 2,500 words, depending on the subject and assignment.
Freelance submissions are open for the departments of Natural Connections; Plants in Spotlight and Homegrown Harvest.
New authors should submit relevant writing samples along with the proposal and briefly describe their personal experience with the subject matter they are proposing to cover.
All proposals should include a description of the concerned topic and the reason of its interest to national gardeners, as well as an outline of the major points to be covered in the manuscript.
Do not send the manuscript to the magazine before approval of the proposal.
Contact: Send proposals either by e-mail to [email protected] or via mail.
NatGeo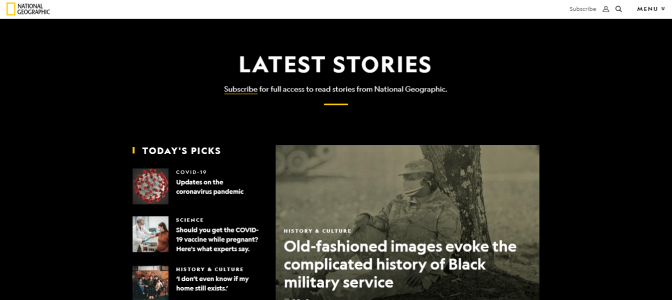 National Geographic's Travel Desk offers practical tools, advice, and inspiration for planning trips to iconic places and the great outdoors. They focus on sustainable travel, national parks and the wild, UNESCO World heritage sites, family travel and stories that reveal authentic recounts, histories, and cultures of places.
Pay: You can earn $0.50 per word.
The pitch should include a working headline, a 200 word summary of the story, ideas for photos and infographics, and a proposed word count.
The summary should include: why National Geographic should care about this story; relevance of the story; how your story will build on what has already been said about this topic; links to relevant studies and sources; and an estimated budget if there are travel or production costs.
As a new writer, include links to your recently published work and a resume.
They expect you to reach out to sources who reflect diversity in gender, sex, race/ethnicity, geography, age, etc.
Detailed guidelines are mentioned on their official page.
Fill this form to submit your travel pitches.
Sierra
Sierra is the National Print and Digital magazine that publishes award-winning journalism, cutting-edge photography, and video content dedicated to protecting the natural world. Successful pitches will reflect Sierra Club's motto—" Explore, enjoy and protect the planet"—as well as a plethora of knowledge on recent issues and topics.
Pay:
You can earn somewhere between $250 to $1000 for department articles.
The payment for feature articles ranges from $1/word to $1.50/word for well-known writers with good credentials in the industry.
Feature stories length ranges from 2000 to 4000 words or more.
Specific beat articles are 250 to 1000 words in length.
Include your complete pitch for your story in the body of your email. Don't include attachments such as Google Docs, Word Docs, or PDF files.
For a sample, send a self-addressed envelope attached with a check to Sierra.
Contact: Submit well-researched, tightly focused queries to [email protected].
Magazines That Pay You To Write About Poetry, Fiction, Non-Fiction
Here are some magazines that pay you to write about poetry, fiction, and non-fiction stories.
VQR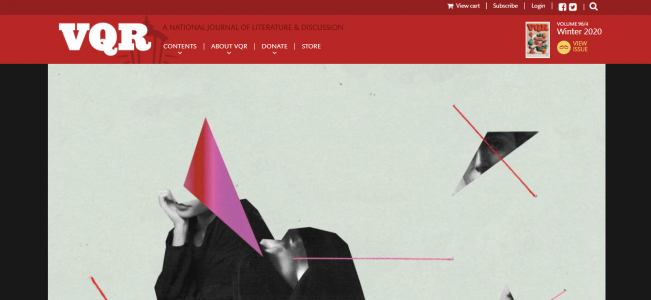 VQR is the National Journal of Literature and Discussion. The journal strives to publish the works of the best writers and include a diversity of voices.
Pay:
For Poetry, VQR pays $250 per poem for upto a number of 5 poems.
For short fiction and prose, they pay $1000 and above.
All types of poetry are allowed. There is no word limit to poetry submissions.
The length of short fiction stories ranges from 3,500 to 8,000 words. VQR is not interested in popular fiction such as romance, science fiction, or fantasy.
Non-fictional stories' word limit is between 3,500 to 9,000 words.
Submissions are limited to one prose per piece and four poems per reading period.
Multiple submissions written in the same genre will be returned unread.
All files must be saved in Microsoft Word, Rich Text Format, or Plain Text formats.
Prepare your submissions in letter-sized format, with ample margins, double spaced, using a standard typeface and font size.
Submit your pitches along with VQR's submittable form.
One Story
One Story is on the lookout for literary fiction on no particular style or fixed subject. The magazine wants stories that leave readers feeling satisfied and are strong enough to stand alone without any aid.
Pay: One Story pays $500 and 25 contributor copies in exchange for first serial North American Rights (Copyrights).
One Story accepts submissions from January 15th to May 31st and from September 7th to November 14th.
Stories previously published online will not be considered by the organisation, but those published in print outside of North America are open to submissions.
One Story accepts PDF, RTF, and TXT files that are less than 500 KB.
Include the story's title and writer's contact information on the first page of the file to be submitted.
You have to create a One Story account and visit the page 'Submission Manager' to turn in your work.
Submit the stories using their submittable form.
Longreads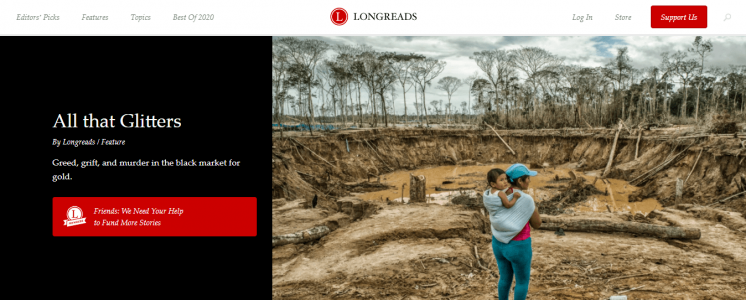 Longreads is a magazine dedicated to helping people find and share the best storytelling and tales from around the world. They feature in in-depth investigative reporting, interviews, profiles, podcasts, essays, and criticism.
Pay:
You can earn around $250 per reading list.
For critical essays and columns, the rate starts at $500 with the rate varying depending on the level and depth of reporting the said story.
They pay $500 per story for personal essays and stories.
For original reporting, the base rate begins at $1,500 and higher depending on level of reporting.
Essays and features' word limit are generally between 2000 and 6000 words.
Reading Lists are approximately 750 words.
For the reading list, please note down "Reading List" in the email subject line when pitching these pieces to the organization.
Contact: Send all pitches and stories at [email protected].
Magazines That Pay You To Write About Home and Lifestyle
Here are some magazines that pay you to write about home and lifestyle.
Curbed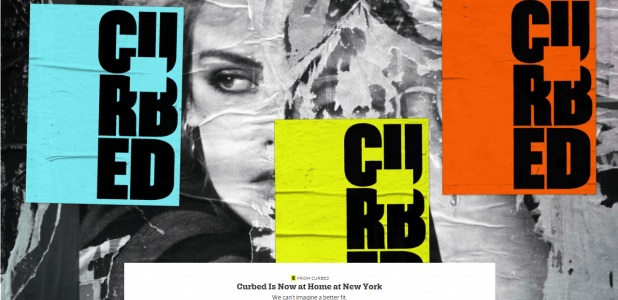 Curbed is seeking long-form articles and narrative stories from freelance writers. Curbed's principal focus is home: architecture, design, real estate, and urban planning. Pitches can be in the form of analyses, reported pieces, and personal essays.
Pay: You can earn $0.20/word.
Features run between 3000 and 6000 words.
While submitting your application you must make sure to take into consideration the following points:

What is the story? Why is it a good fit for Curbed? What is the expected length of the story?
Has this topic been covered earlier anywhere else?
Why should Curbed cover this story?

Include links to your previously published stories.
Contact: Email your pitches to Sara Polsky, Curbed's Deputy Editor at, [email protected].
Bitch Media
Bitch Media is a magazine that focuses on gender politics and looking for a feminist analysis of modern culture. For Bitch, culture includes attitudes, myths, health, politics, science, life, religion, and more. They are open to first-person essays but also look for other types of writing works including non-fiction essays and more. The guidelines provided for online article submission is inexplicit.
Pay:
Features: $700-$1000
Dispatches: $350
Culture articles: $250-$700
Guidelines:
Print articles range from 2,200-3,000 words for features, and 1,200 words for culture and dispatches.
Finished letters and queries are both welcome.
If only sending in a query, please include clips or previously published writing samples.
As a new writer pitching for a feature or a dispatch, either send a full draft or send a 150-word write-up outlining a summary of your article.
You can submit your pitches and articles through their submittable page.
Print guidelines are separately mentioned on their page.
Two Plus Two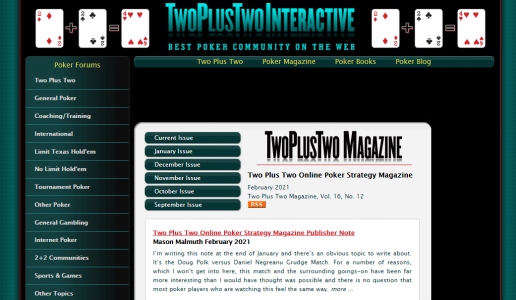 Two Plus Two is a magazine that accepts any article related to poker or gambling. However, they have some high-priority topics to be considered above the rest.
Immediate to the advanced level discussion of strategies in poker.
Discussions on mathematics and probability related to poker or gambling.
Articles related to poker or gambling to a similar context in a different field.
Interviews with or biographies of 'off the beaten track' poker personalities.
Pay: Once accepted, they will pay $200 after the publication of the articles.
Accepting articles ranging from 1,000-2,000 words.
The magazine prioritizes original, never-before-published material over recycled or previously published material.
Articles must be written in standard English. Grammar, spelling, and punctuation should be accurate.
Avoid excessive forum references and forum acronyms in the article.
Do not refer to forum posts without providing a link to it in the document.
How-to articles must have concrete examples.
Upon acceptance of the pitch, you need to provide your complete address and social security number.
Contact: You can submit your work at [email protected].
Hakai Magazine
The Hakai Magazine explores the science and society existing around coastal ecosystems. The magazine attempts to examine ties between ocean, land, and human societies through long and short-form journalism, illustration, photography, and video content. Pitches can come from a variety of perspectives— archeology, ecology, biology, geology, technology, history, and many more. But they must all pertain to the marine coastal environment and the societies that coexist with them in some way. They invite you to submit brief query letters detailing the potential stories that focus on coastal ecosystems and communities that need immediate attention.
Pay: They pay CAD 1-$1.50/word.
While submitting your query, ensure that you attach three links to your published works.
Indicate the story's angle you're focusing on and some of its important elements, and your credentials.
No phone queries are allowed.
Review the website to get a gist of their message before sending the pitches.
Contact: You can send your pitches to the following email addresses.
Videos and Visuals: [email protected], [email protected].
Teaching Tolerance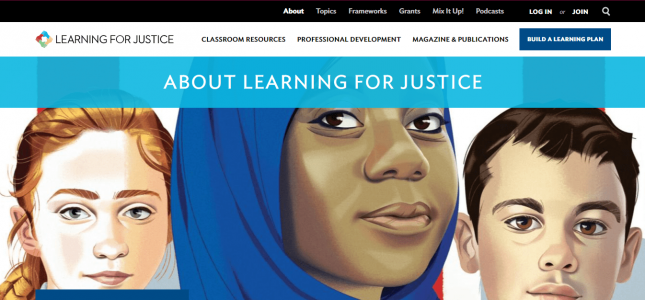 Teaching Tolerance provides several multiple opportunities for writers to contribute to this freelance magazine that works with feature stories, short articles, and curriculum materials. Readers of Teaching Tolerance are K-12 educators interested in social justice and anti-bias and related topics.
Pay:
You can earn $1/word for feature articles and short stories.
They pay up to $150 per piece for short articles.
Guidelines:
Essays must be original and previously unpublished.
Mention the department title in the subject line.
Include your name, your title, and a telephone number. For departments like 'Why I Teach' include the address of your school as well.
Suggest a probable headline for your article.
Contact: To submit a pitch for any department you can mail them at lf[email protected].
Lighthouse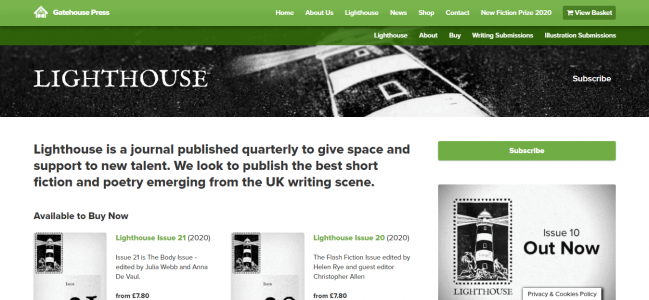 The Lighthouse is a magazine for the blind and visually impaired that is looking for writers who are blind or have low vision to contribute stories for publication. They are also open to writers with a fine vision to submit pieces. This online publication seeks to publish dynamic personal essays, memoirist reflections, travel writing, incisive commentary, humor, insightful analysis, and anything else with verve and honesty that calls for an audience.
Pay: You can earn $100 for essays that will be published on their blog
Submit all work in a single document – either a word document or a text file. Do not send more than four poems, one piece of short fiction, or two pieces of flash fiction.
Short fiction stories should not be longer than 6000 words.
Do not send extracts from novels and acclaimed stories unless they can be viewed as stand-alone pieces.
Poems cannot be longer than 60 lines.
Include a fifty-word bio of the writer along with the contact of the writer on the first page of the submitted file. 
Contact: Email your pitch at [email protected].
Magazines That Pay You To Write About Health & Food
Eating Well
Eating Well is the preeminent source for people who want to enjoy nutritious food that is delicious and good for them. The readers are interested in cooking, food science, origins of food, and social issues related to the food network and culinary industry. They cover nutrition and dietetics with a newsy science-based approach. Their recipes emphasize on high-quality healthful ingredients, simple preparations, and food full flavor. Freelancer friendly columns are Good Life, Trends, Travel, Thinking, Good Health, Food Stories, and other columns.
Pay: You can earn up to $1/word.
The tone of the article should be friendly, passionate, and professional.
Describe your ideas in two to three paragraphs. Explain why the article matters now and how it fits in the magazine.
Talk about your experience in two to three sentences. Mention the publications you have worked with previously and the topics that interest you the most.
Do not attach any video clips to your email.
Use short compact sentences that make a statement and get right to the point.
Contact: You can contact editor-in-chief Jessie Price at [email protected].
Radish
Radish is a monthly magazine dedicated to improving their readers' health with the help of natural foods, products, and services of Western Illinois and Eastern Iowa. They are primarily interested in stories about healthy eating opportunities specific to their region. Sadly, they accept a limited number of freelance jobs.
Pay: You can earn up to $150 per article depending upon the length involved. Payment is made upon publication of your work.
Previously published material is accepted.
Freelance pieces must be well documented and tightly written.
You can either submit your work by email or send via mail to the magazine's address.
Contact: Submissions made via email should be sent to the Radish's editor at [email protected].
Edible Seattle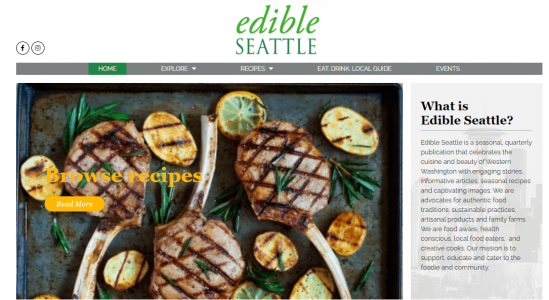 Edible Seattle is a quarterly, seasonal publication covering the whole state of Washington D.C.. It celebrates the cuisine and the beauty of Western Washington with engaging stories, informative articles, seasonal recipes, and colorful captivating images.
Pay: They pay $0.20-$0.30 per word.
Submit a written pitch of your writing before sending the completed piece.
If you're a new writer, enclose samples of your published writing.
Recipes to accompany articles are advantageous, and they must be carefully and originally tested beforehand.
Contact them through their communication page.
Vibrant Life
Vibrant Life is a bi-monthly lifestyle magazine that promotes physical, mental and spiritual health from a practicing Christian's perspective. The magazine likes to publish features on the latest breakthroughs in medicine, health, nutrition, and exercise and other health related topics.
Pay: Payment for articles ranges from $100-$300.
Articles should be written in an informal, engaging, and easy-to-read style.
Articles should focus on one topic and stay consistent with the subject until the end.
Short articles (450-650 words) are always in demand at this magazine.
Feature articles shouldn't exceed 1000 words.
Informational articles must include one sidebar at the least.
All email submissions must be filed in MS Word.
Mention your phone number, email, mailing address, and the rights you are willing to offer.
You can contact the editor by filling out this form.
WellBeing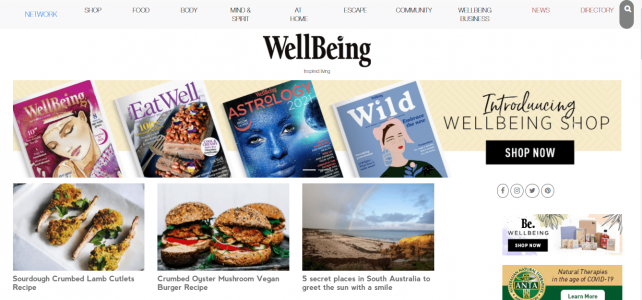 WellBeing looks for those articles that are empowering, informative and entertaining. They welcome stories on the themes of Natural Health; Spirituality; Esoteric; Natural Therapies; Fitness; Environment; Animals; Natural Beauty and other esoteric topics.
Pay: They pay the following rates for published articles:
Feature articles: AU$600-$700.
Travel articles: AU$750 including photographs.
Special reports: AU$1700.
Real-life experience: AU$150.
Feature articles are generally between 2000-2,500 words.
Real-Life experience articles are generally between 800-1000 words.
Personalize your articles. Avoid using a dictatorial style of writing.
Provide accurate references to your work experience.
Provide a brief bio describing yourself, your qualifications, and your current professional status. You can also include contact details.
Include the links to your website, Facebook, Pinterest, Instagram,Twitter and other social media accounts with a relevant headshot or photo of yourself to use for publishing your story.
Contact: Send your submissions to the editor at [email protected].
Magazine That Pays You To Write About Academic
Here is a magazine that pays you to write about academic and educational content.
JSTOR
JSTOR is particularly keen on a reading list/annotated bibliography about structural racism, the kind of work that highlights scholarship by BIPOC. JSTOR seeks timely, engaging, and reported stories on scholarly topics including interviews with researchers doing cutting-edge research or work in their respective fields.
Pay: You can earn up to $.42 per word.
Feature stories run between 1,800 and 2,000 words.
They do not accept stories written on speculation and look for definite stories and articles.
Include a detailed description of the subject you want to write about, links to your clips or CV, a news byte, and a preview of the academic articles from JSTOR you'd like to use as reference in your pitch.
You can submit your pitches via social media or through their submission form.
Magazines That Pay You To Write About Travel & Sports
Alpinist
The heart of Alpinist lies in first-person accounts of long roots lying across the world, investigative reports of subjects compelling the climbing aficionados to take their first flight, and documentary pieces that capture the spirit of ascent in any of its forms. Alpinist is published quarterly: every Summer, Autumn, Winter, and Spring.
Pay: They pay 0.25/word which is $200 for a count of 800 words.
Guidelines: They welcome queries on article ideas from their readers, and encourage them to contact the magazine before the submission of articles.
Contact: Email the editorial department by filling out this form.
Rova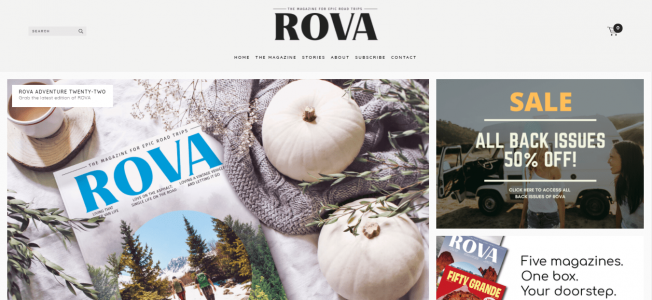 Rova is a print and digital magazine about traveling the long and lengthy roads of North America. The magazine is about flaunting North America as seen through the eyes of wanderers, writers, photographers, and amateur adventurers.
Pay: You can earn a flat $200 per article.
Guidelines: They do not have any strict guidelines to be followed for publication. To contribute, all you have to do is to fill out their submission form.
Hoof Beats
Hoof Beats publishes the best writing in the arena of racing. The magazine calls for full-color images, in-depth features, columns, and stories covering all aspects of the Standardbred-industry.
Pay: Payment ranges from $100 (for certain departments) to $500 (for features)
New writers should submit a typed or email a query letter to the magazine outlining the proposed story idea, including some writing samples of the writer. Samples and manuscripts can be submitted via email as well.
Writers should be familiar with the industry of harness racing.
Hoof Beats does not look for how-to stories or articles.
Queries should be sent in a Word document.
Topics of hot interest include unique horse stories, veterinary care, tips on equipment or feed innovations, historical perspectives of horse racing, unique individual perspectives, and stories on latest issues or trends.
Contact: You can send your pitches at [email protected].
Magazines That Pay You To Write About News
Here are some magazines that pay you to write about news and current affairs.
Wired

Wired is looking for original, unexpected, and illuminating ideas penned down in words. It accepts op-ed on all relevant topics— technology, business, culture, and anything that affects humankind. They are seeking timeless arguments in response to current events that have or should have captured the world's attention.
Pay: You can earn $1.31/word.
Submissions must be original and no longer than 1000 words, and must convey a specific point of view by the writer.
Include the phrase "Op-ed Pitch" in the subject line of your email along with a sentence that sums up your thesis or idea.
Describe yourself in a few lines and relevant work experience.
If there is a news byte accompanying your piece, mention it within the first few lines of your pitch.
Contact: Send your pitches at [email protected]
Vox-First Person
Vox-First Person is a section of Vox specially curated for in-depth, provocative and personal narratives that explain the most important topics of interest in modern life. They are looking for a wide range of point-of-views from writers of every age, gender, race, sexual orientation, and political leaning.
Pay: They pay around $0.33/word.
Describe yourself in a short paragraph along with what you'd like to write about, your relevant personal and work experience, and basic points of your piece that you want to focus on.
Vox considers completed drafts for publication as well.
Vox-First Person accepts pitches from previously unpublished writers and even non-writers who may have an important story to tell.
Contact: Send your pitch to [email protected]
High Country News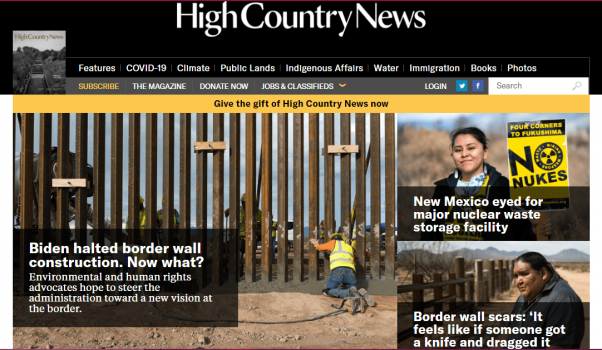 High Country News is an award-winning, non-profit, monthly magazine with a robust website that tells the story of Western United States, through a detailed coverage of its people, community, and landscapes. Before pitching to High Country Magazine, ensure that you are a strong writer with a unique idea or perspective to narrate. To avoid clichés, you must study their NAJA HCN bingo board. You can write on various topics like reportage and news analysis, features, essays, variant perspectives, op-eds, reviews, and more. Pay and submission email varies according to the chosen topic.
Pay:
Essays, perspectives, and op-eds: flat $400
Reportage, news, and analysis: $0.25 and $1.50/word.
All pitches should include the word "query" in the subject line of the email.
Features range from 2,800 to 10,000 words.
Reportage, news, and analysis pieces should range from 800 to 2,100 words.
Essays, perspectives, and op-eds should be between 700 and 800 words.
If you want, include a few links or clips showcasing the previous writings you have done.
Visit their page to get a detailed idea about specific topic guidelines.
Contact: You can contact the following people:
For Features: [email protected].
For Essays, perspectives, and op-eds: [email protected].
For Reviews: [email protected].
Foreign Policy
The ideal Foreign Policy article strikes a balance between debatable and free-spoken content.
Pay: You can earn up to $1/word.
Articles should have global relevance.
Avoid the obvious pieces like NATO at Crossroads, etc.
Steer clear of wonky, technical language.
Provide original research or reporting to support your idea.
Argumentative articles should be written in approximately 1000 words.
You can submit your work by filling out the submittable form.
Los Angeles Times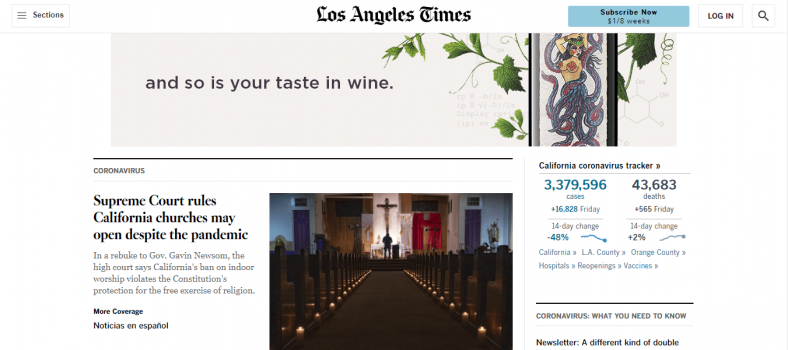 The Los Angeles Times welcomes opinion pieces on any subject. Submissions must be exclusive to them, that means your previously published work doesn't stand a chance.
Pay: You can earn up to $ 0.53/word.
Most articles are around 750 words long.
Put your (name of writer) followed by the topic in the subject line of the email and paste the entire text of the article into the body of the message.
Include day and evening telephone numbers and a short bio of yourself.
Contact: Submissions must be sent to [email protected]
Magazines That Pay You To Write About Business
Here are some magazines that pay you to write about business and finance.
Income Diary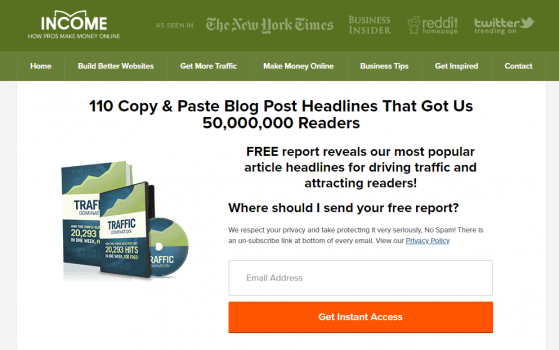 If you are an expert at creating websites, driving traffic to sites, handling social media, or making money online; then IncomeDiary is looking for you. They are currently on the lookout for an SEO expert to write an in-depth blogpost about SEO keyword research using tools such as Ahrefs or Semrush.
Pay: You can earn anywhere between $200-$500/article.
All articles must be within 1,500 words.
Your article needs to be a product of the highest standard and relevant to the specific audience.
You can follow their pre-curated blueprint for writing articles of their standard.
To submit your article's idea or a pitch, you must fill-up the form available on their website.
Smart Business Trends
Smart Business Trends is an actively growing blog focused on sharing the latest trends in the online marketing sphere including email marketing, WordPress, and Amazon FBA. Before pitching your idea, you must study the content thoroughly.
Pay: You can earn anywhere between $200-$500 for well-researched tutorials, case studies, and product reviews.
Your article has to be an original piece.
Your topic must be related to marketing or blogging.
You must specify in your email if you want it to be a paid content or guest post.
Make sure to add links of your best works.
It has to be more than 1000 words.
Your articles should showcase your voice as an earnest writer.
You can include images at appropriate places in the article to accompany the text.
Your article should have proper spelling, grammar, headings, and right formatting.
You must cite your sources and references.
If you know it's in your court, then go ahead and pitch them your idea.
CopyHackers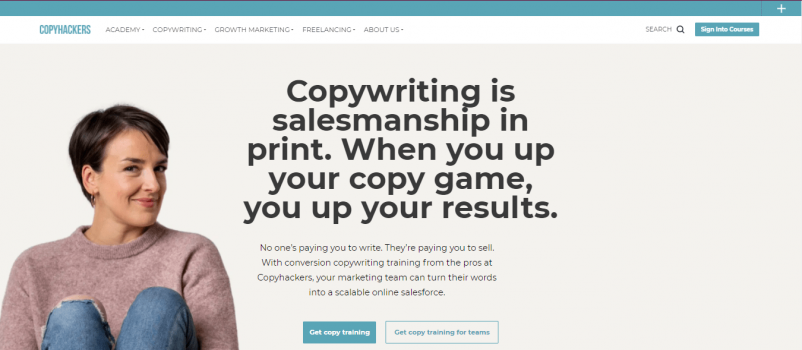 Copywriting is one of the most critical elements of marketing and advertising. Copyhackers cover classic and interesting topics related to copywriting. They accept guest posts as well as paid content from writers. They have a pretty tough selection process, so they only select 1 in 30 pitches.
Pay: $300- $1000 for every completed post.
Support your points with conclusive data.
You'll need screenshots and photos along with the text to make the post more engaging.
Do not send unsolicited drafts.
Juxtapose two things in your article.
Contact: To pitch your idea to the magazine, contact [email protected].
Magazines That Pay You To Write About Technology
Here are some magazines that pay you to write about science, technology and the related.
Clubhouse.io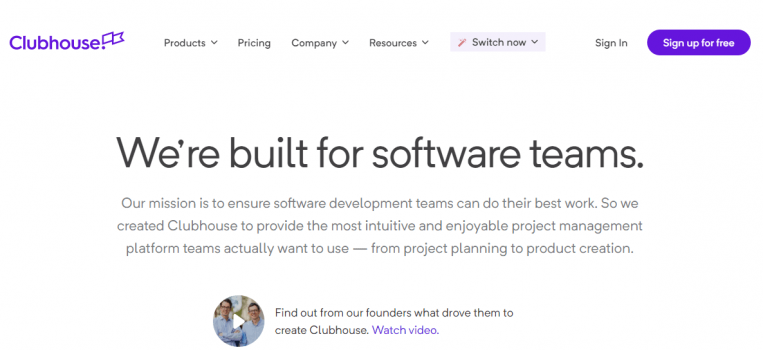 Write.Earn.Give is Clubhouse's specialized program that pays software engineers to write tutorials and how-to articles on latest technological advancements. With each writer's payment, they also donate to a tech-focused charity, non-profit or to an open-source project of the writer's choosing. You should be able to write about various software and technology related topics including software development, software engineering, comparison of popular tools, management of tech teams, and more. Let's look at their payout structure:
Pay:
How-to/tutorial: $400 ($600 with working code examples)
Blog post: $350
Contact: You will have to submit the application form and choose a topic that you want to write about.
Linode
Linode is an open-source cloud platform for software developers. The company's library is hosted on GitHub and is maintained under the doc-as-code-methodology. Linode is looking for writers with specialized technical knowledge on topics such as socket.io, game servers, NoSQL databases, open change, and webRTC. They also need writers who can create tutorials and guides on how to use Linux systems and the Cloud. They are currently accepting freelancer applications interested in any of these subjects and documentation formats with a higher priority on Kubernetes, Linux essentials, and databases.
Pay: They pay a minimum of $300 for original guides.
Guidelines:
Linode does not have any hard and fast rules regarding submission guidelines. It is a fairly easy process of filling out an application form with the necessary details.
Contact: Apply now by filling up the application form available on their website.
Auth0
Writing technical articles is the best way you can learn about a particular topic. Auth0 as a service provider, has a deep passion for sharing technical knowledge with their audience. They look for writers with an in-depth knowledge of programming languages. Their top priority topics are Node JS, Java, Authentication, Modern Js, Go, Ruby on Rails, Asp.net Core, and Python. As a writer, you will get hands-on guidance and feedback from their experienced editors.
Pay: They pay $300 as compensation for every article.
Contact: All you have to do is answer these three questions to get started.
A-List Apart
Can you redefine web design in your creative way? A-list Apart is looking for writers who can challenge the reader's mind and present new defining ideas related to web designing.
Pay: You can earn up to $200 per article.
You can submit articles that fall between 600-2,500 words.
You can submit a rough draft, a partial draft, or a short pitch paired with an outline of the crucial points.
Support your pitch with convincing arguments. Fact check and cite resources wherever possible.
Make sure your submission has a proper thesis and not just a list.
Your submissions can be in the form of a Google Document, plain text, markdown file, or a link to an HTML document.
Contact: Send your pitch at [email protected].
Final Thoughts
And that's a wrap on a comprehensive list of magazines that pay you to write and bring your ideas to print. Do you know any more magazines that are willing to pay you per article? Let me know in the comments section below.