Our Verdict
A powerful YouTube SEO, competitor analysis, & time-saving Chrome extension for video creators. Helps generate a constant stream of views and subscribers.

Start Using TubeBuddy
Our Rating: 4.5/5
Usability
94%
Value For Money
97%
Customer Support
90%
Pros
YouTube certified
Identifies keywords and tags to target
Offers a 100% free version
Free 30-day trial of paid version
Offers productivity tools to save time
Tools to dissect competitors
Excellent customer support and forum
50% discount on Pro Plan for channels with less than 1000 subscribers
Cons
Paid plan to access the best tools
If you want to make money on YouTube, then you've to treat your channel like a business. You've to commit to the growth of your channel's views and subscribers. For achieving the same, Chrome extensions such as TubeBuddy can be quite handy.
Touting themselves as a "video optimization and management toolkit", TubeBuddy promises to streamline your YouTube journey.
In this article, I'll walk you through its core features and show you how to use TubeBuddy. In the end, there's even a comparison with its top competitor, vidIQ. I recommend you check out the other YouTube tools that can accompany your YouTube growth.
Note: Just to let you know, this article contains affiliate links. This means Elite Content Marketer gets a commission if you sign up through us, at no extra cost to you. I only recommend products that I personally enjoy and find valuable. I appreciate your support!
Frequently Asked Questions About TubeBuddy
Before we begin reviewing the features of TubeBuddy, let's answer some commonly asked questions about it.
TubeBuddy is a browser extension officially supported on Chrome, Firefox, and Edge. The product comes with a suite of YouTube tools to optimize and grow your channel. It also offers a mobile app if you want to manage your channel on the go.
TubeBuddy won't ever make changes to your videos without your consent as it's YouTube certified. So you can integrate the tool with your channel and share your YouTube data with the company — they will keep it safe and secure.

Yes, TubeBuddy offers a 100% version of its product with a lot of its core features. But you get limited access to its premium range of video SEO, productivity, promotion, and other tools. The paid licenses for the tool start at $9 per month and you can get a free 30-day trial of its paid features as well.
It's an excellent tool to manage and optimize your YouTube channel. You can save time through its productivity tools, dissect your channel as well as your competitors through its research, analytics, and video SEO tools, and do a lot more. It's worth trying for creators who want to grow their channels.
Is TubeBuddy better than vidIQ?
Both are excellent YouTube tools to manage, optimize, and grow your channel. TubeBuddy excels in its A/B testing tools to help the performance of your videos. But vidIQ helps you dissect the videos that are popular right now through its visitors per hour metric. As a lot of their core features are the same, it comes down to your preferred user experience.
Now that you know the basics, let's walk through the top TubeBuddy features. First, you'll see its pricing structure in the next section.
TubeBuddy Pricing
TubBuddy offers unrestricted usage of its mobile app only to paying users. Here are details of its three tiers: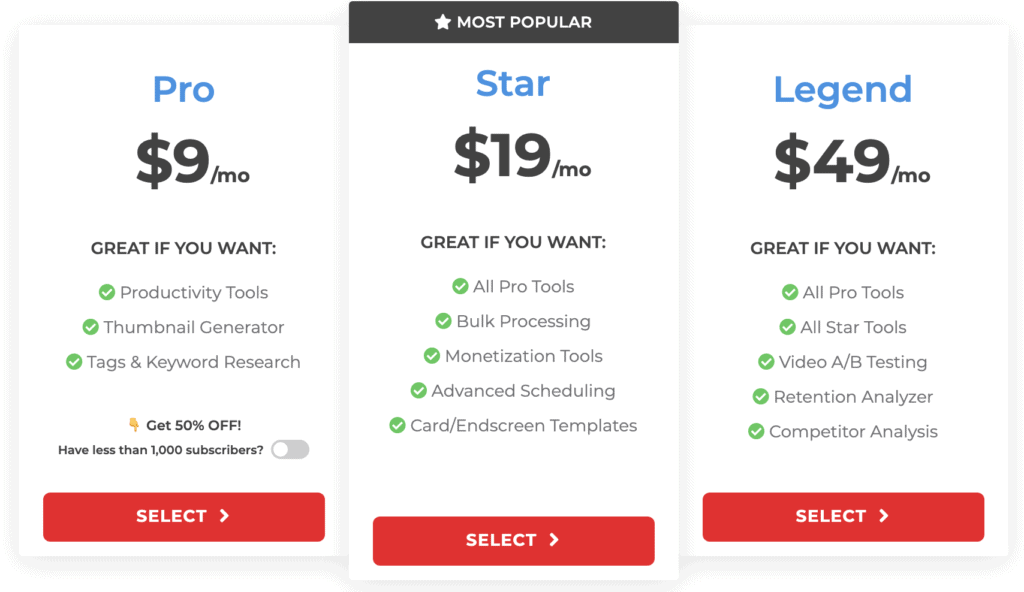 Let me break these down for you:
"Pro" plan costs $9 per month, and the company offers a 50% discount to channels with less than 1000 subscribers.
"Star" plan is priced at $19 per month and comes with advanced scheduling, monetization, and productivity tools besides the Pro tools.
The "Legend" plan — priced at $49 per month — is the highest tier and comes with the full suite of features TubeBuddy has to offer. You can A/B test your videos, perform competitor analysis, track your search ranks, and more.
If you want to manage more than 20 channels, then the company also offers enterprise plans.
If you want to get a 20% discount on the plans above, then use the code "EliteContentMarketer" at checkout. And to get a further 20% off on all the above plans, pay for the whole year upfront. Sign up here for a TubeBuddy plan.
TubeBuddy Knowledge Base And Customer Support
For many of their features, TubeBuddy has done a great job at giving an overview, demonstrating their functioning in a "how-to" video, and sharing a few other tips.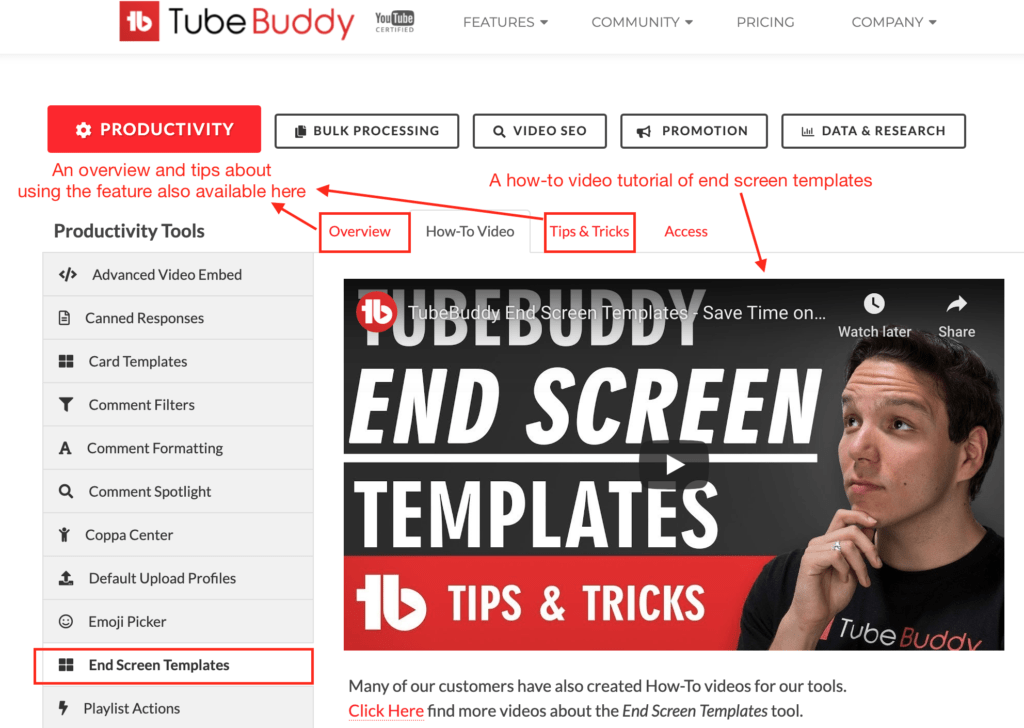 But some features, like "Tag Rankings" in the screenshot below, don't have such a tutorial. But they present a YouTube search query link (with "Click here" as the anchor text) for you to find tutorials by TubeBuddy customers.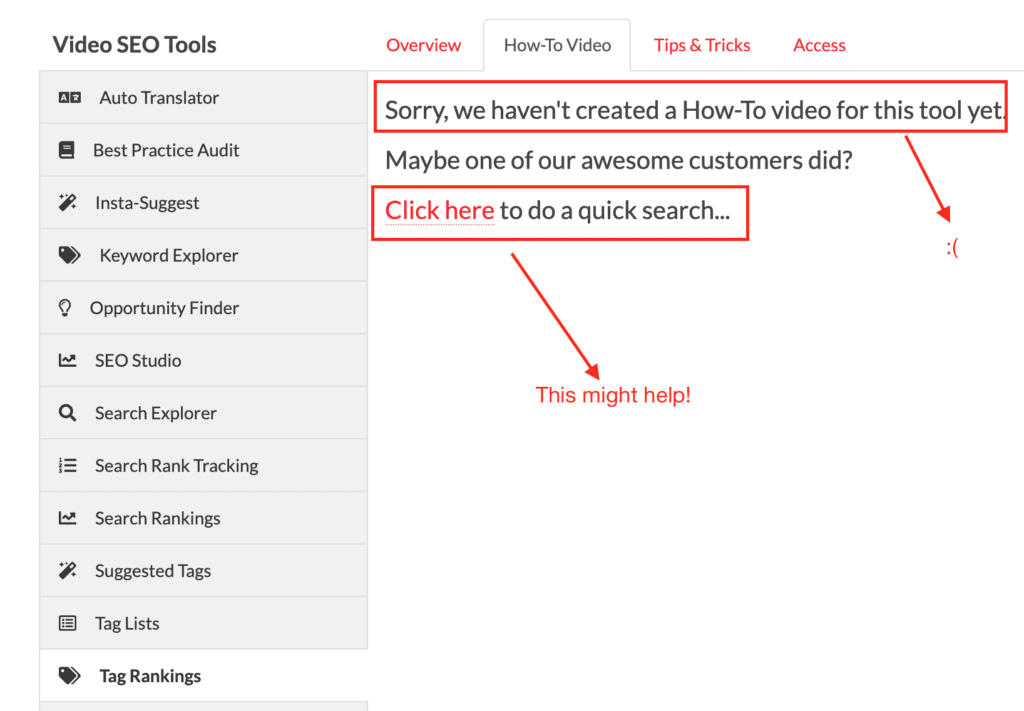 Here's the TubeBuddy playlist with close to 100 YouTube video tutorials showing its features in action. Besides these, there's a dedicated knowledge base accessible from Support >> General Support at the top of your TubeBuddy profile.

This support section is divided into nine sections with over 60 articles answering all the major queries you might encounter while using TubeBuddy.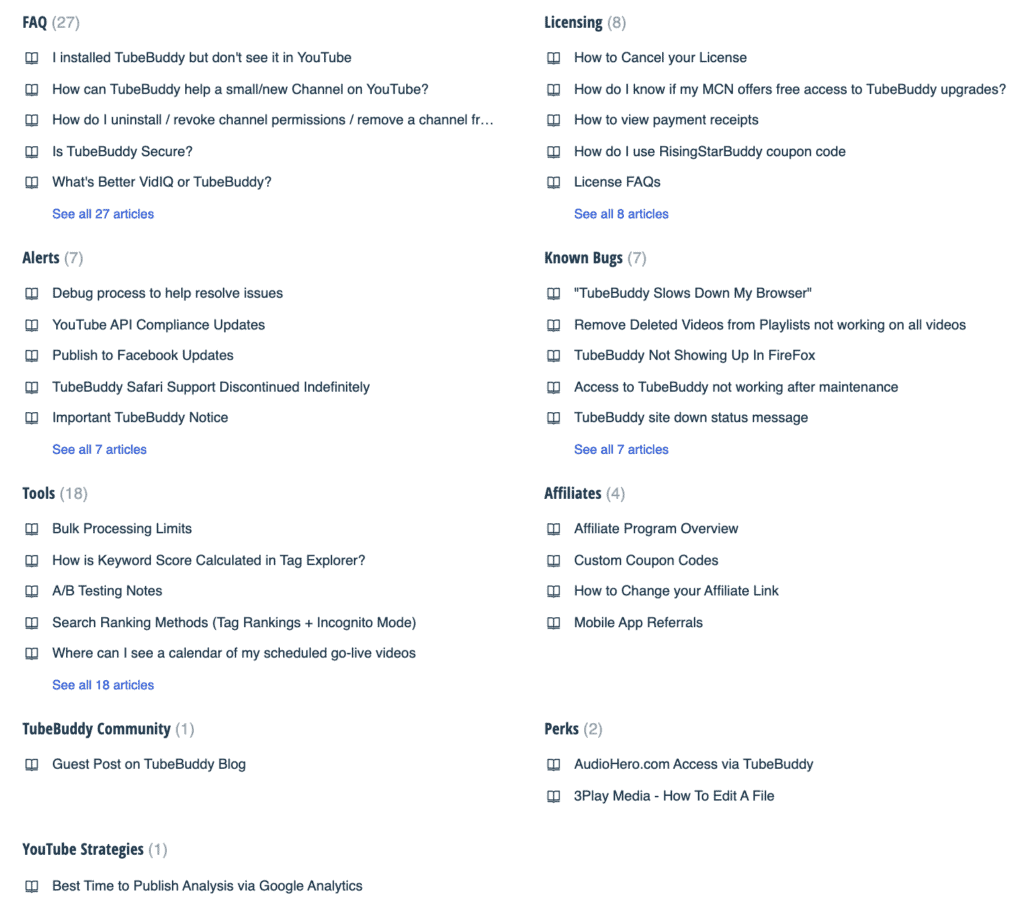 Getting started and finding your way through the TubeBuddy Chrome extension won't be a problem with such dedicated literature and video help.
If you still want to get in touch with the TubeBuddy team, then you can raise a support ticket from the home of the knowledge base. I received a reply the very next day on my query.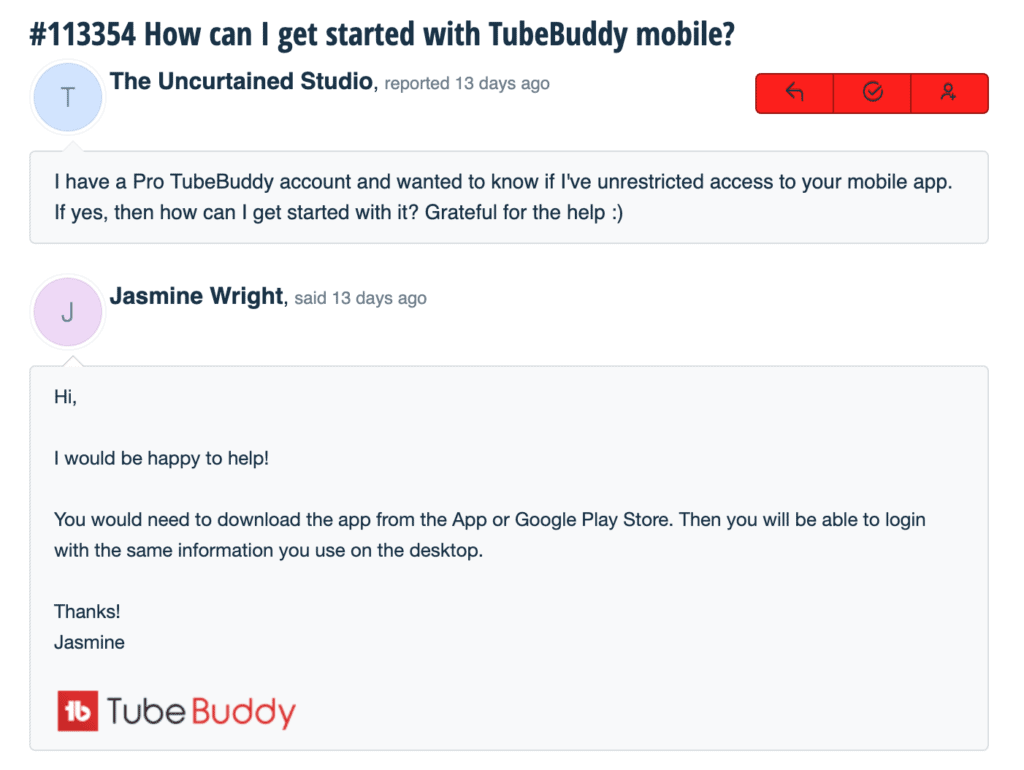 There's also a virtual assistant available for live chat with you. Although it's a bot, it can answer common questions about the product interactively. Similarly, you can call 1-866-882-3239 and leave a message for the TubeBuddy team — they don't offer live phone support, but will get back to you via email.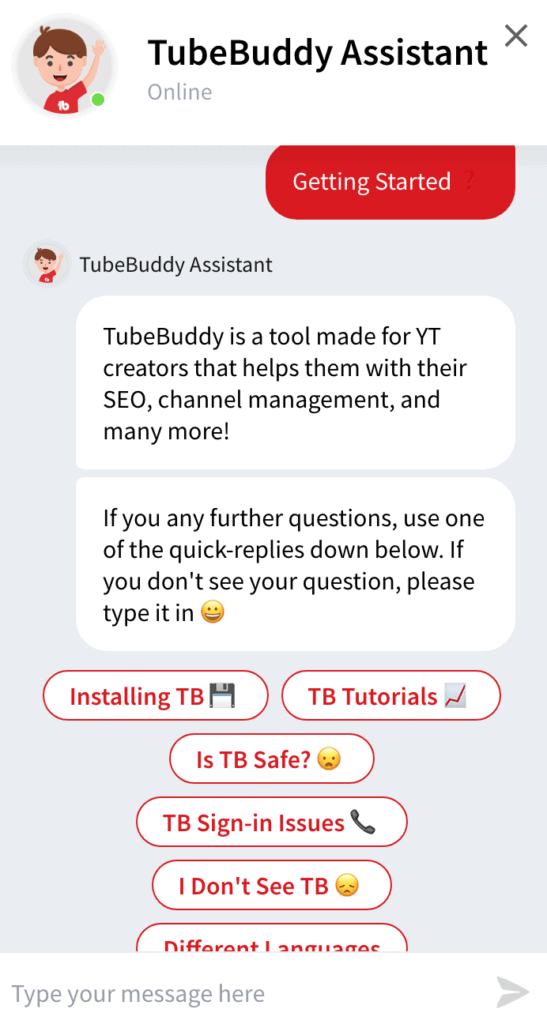 Lastly, I also like their forum, which is moderated by the TubeBuddy team and gets a fair amount of activity. While not direct support from the company, it's a decent place for beginner creators to network and discuss all things YouTube. The most active members of the forum are rewarded with free TubeBuddy upgrades, so you won't mind chiming in.

TubeBuddy Top Tools
Once you've installed TubeBuddy on Chrome (or your browser) and allowed it to gather your channel's data, you'll be able to access its top functionalities. The product offers numerous YouTube tools for video SEO, promotion, data & research, bulk processing, and productivity. But I'm only touching on a few of the best ones below:
Keyword Explorer
YouTube is a top search engine people rely on for finding information and solutions to their problems. If you can find the keywords worth targeting for your channel (dependent on its size and authority), you can rank in YouTube search and drive evergreen video views.
The "keyword explorer" is a handy tool in the Tag Explorer in the main TubeBuddy menu.

You can plug a keyword and get an Overall Score specific to your channel (Weighted) and a general one based on the search volume as well as competition for the keyword (Unweighted). Here's the analysis for the keyword "how to start a podcast."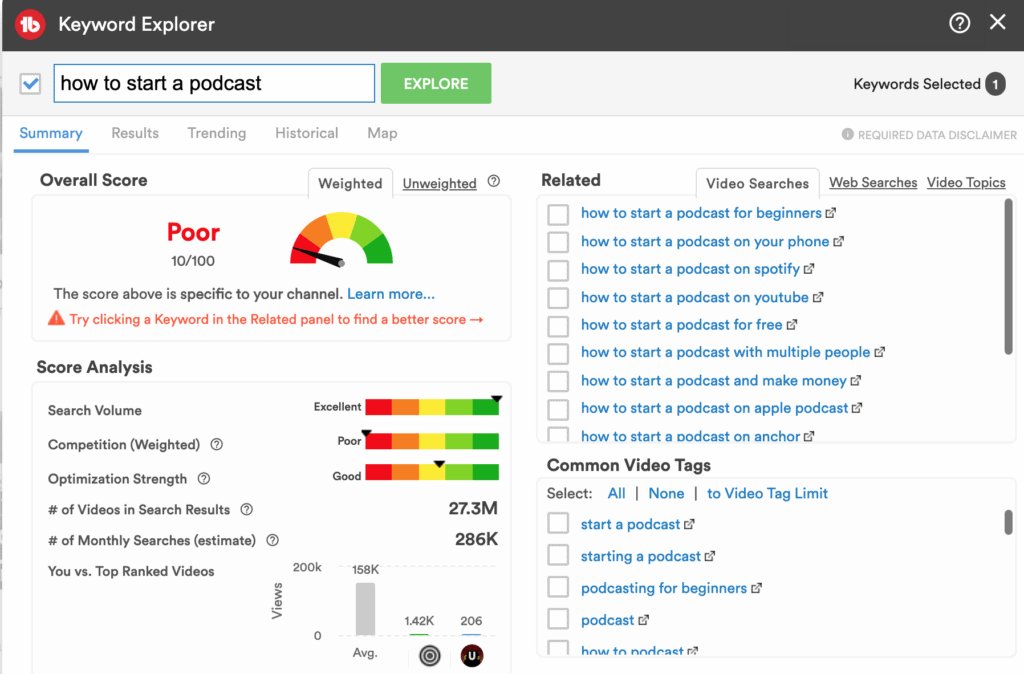 This is a pretty handy tool to get started with planning videos for your YouTube channel.
Suggested Tags
The next bit of video SEO features I like on TubeBuddy is its Recommended Tags. You'll find this feature in the video edit screen of your channel (the "Video details" section) when you're preparing it for publishing. Based on the tags you choose for your video, this tool will suggest related tags. Look at the feature in action for a short film I published on my YouTube channel.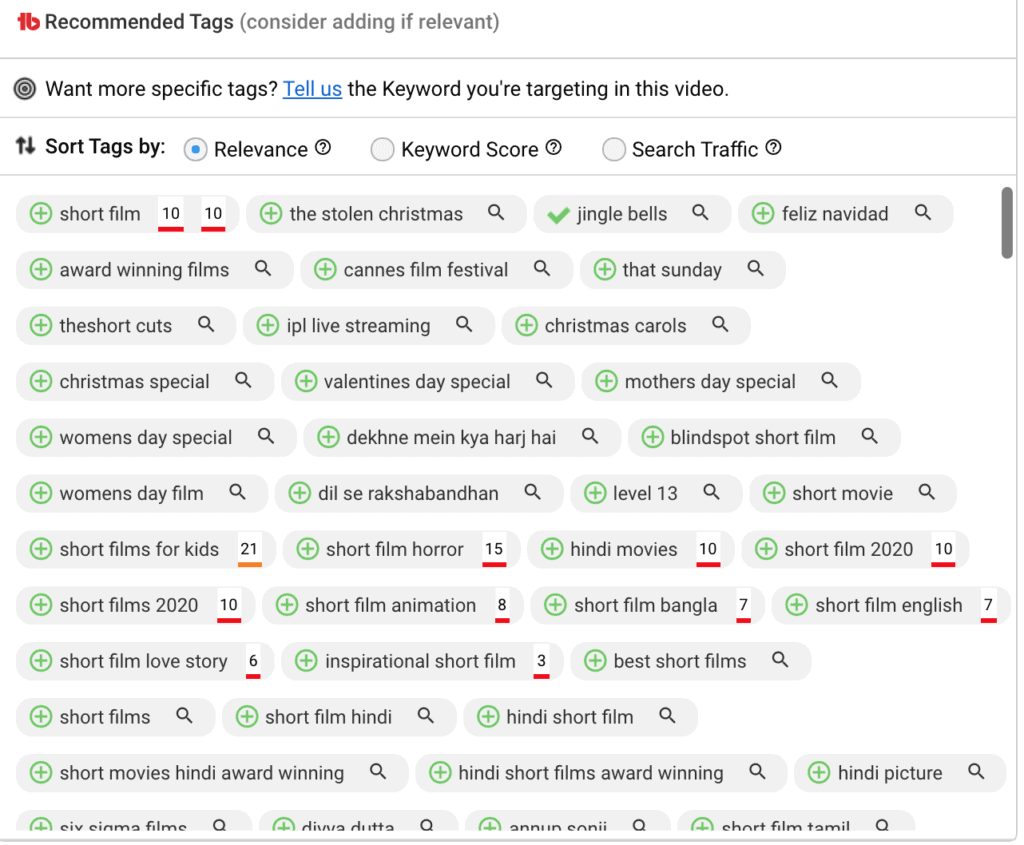 As visible, you can sort the mammoth number of tags by relevance, keyword score, or search traffic. Feel free to explore tags by sorting through all of these parameters, but use only the most relevant ones in your video. Because if you don't match the user intent for a search query, your watch time and rankings will tank anyway.
Video A/B Tests
While you can't test the actual content of your video, TubeBuddy makes it possible to test its packaging —  your thumbnail, title, tags, and meta description. In the fierce competition on the video platform, such A/B tests could prove useful in driving more clicks, more views, and helping your search rankings.
If you're unsure of which videos warrant such a test, then the software can find videos with a low CTR so you can perform a thumbnail test. Its Metadata test lets you test multiple aspects (thumbnail, title, tags, and description) simultaneously and will make sense for those videos that aren't getting any traction right now.
The feature is the hallmark of the product, but it's only available in its highest price tier. You can consider a free TubeBuddy trial of 30 days if you want to try A/B tests.
Videolytics
When you watch a video on YouTube, TubeBuddy shows its Videolytics panel on the right side with a set of useful stats. It gives an overall summary of the video's performance, the tags used, SEO, social, and channel stats.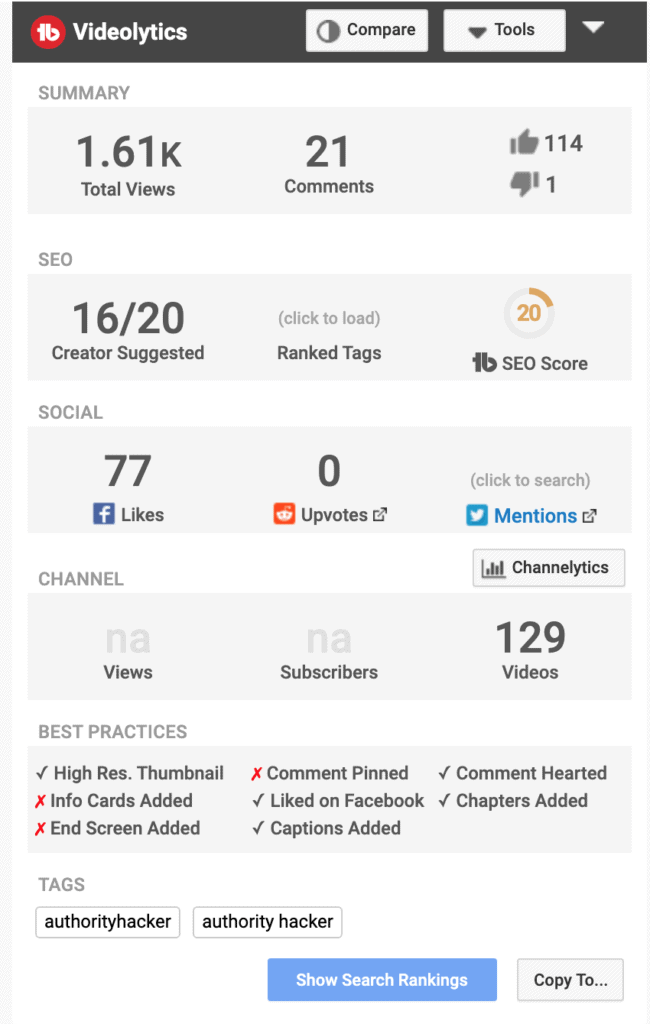 You can click on the blue "Show Search Rankings" button to see where the video ranks in YouTube search results for its used tags.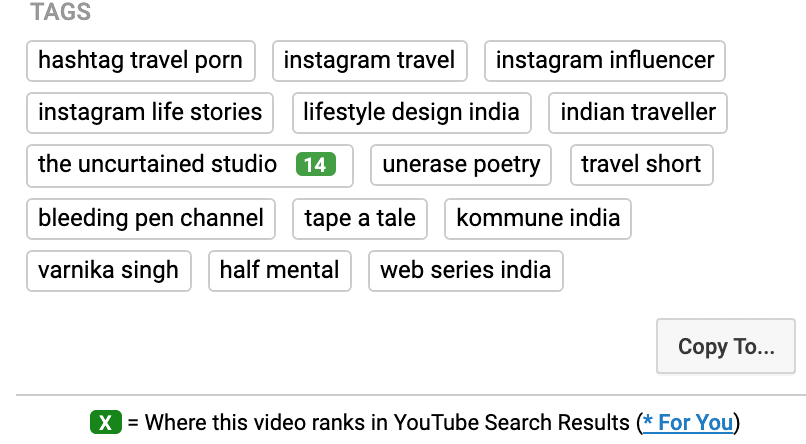 If you're watching a video on your channel or one where data is public, the Videolytics panel also shows watch time, engagement, and other related stats.
At the top of the panel, there's also an option to compare a video with the channel's most popular one or to any other specific video on YouTube.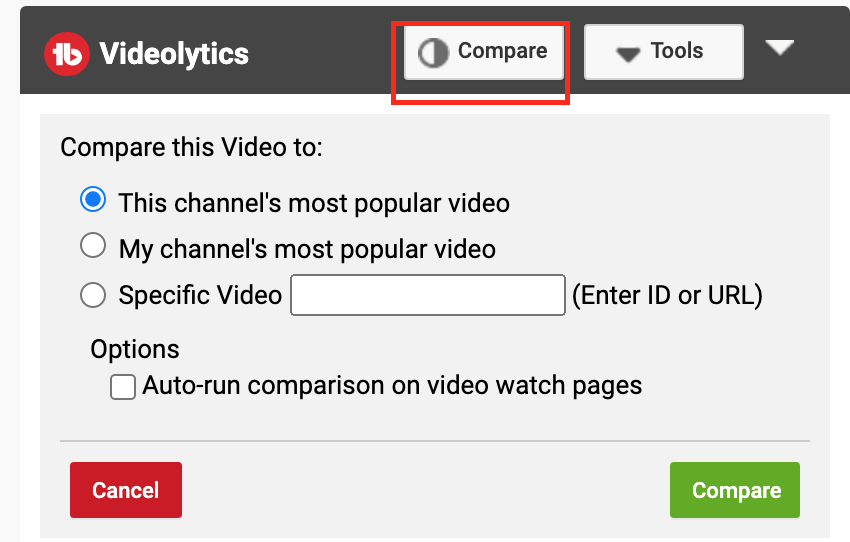 It can be quite handy for a side-by-side comparison with your competitors, or even your own channel. Here's a comparison of a random video on the T-Series channel (biggest one on YouTube) alongside the most popular one.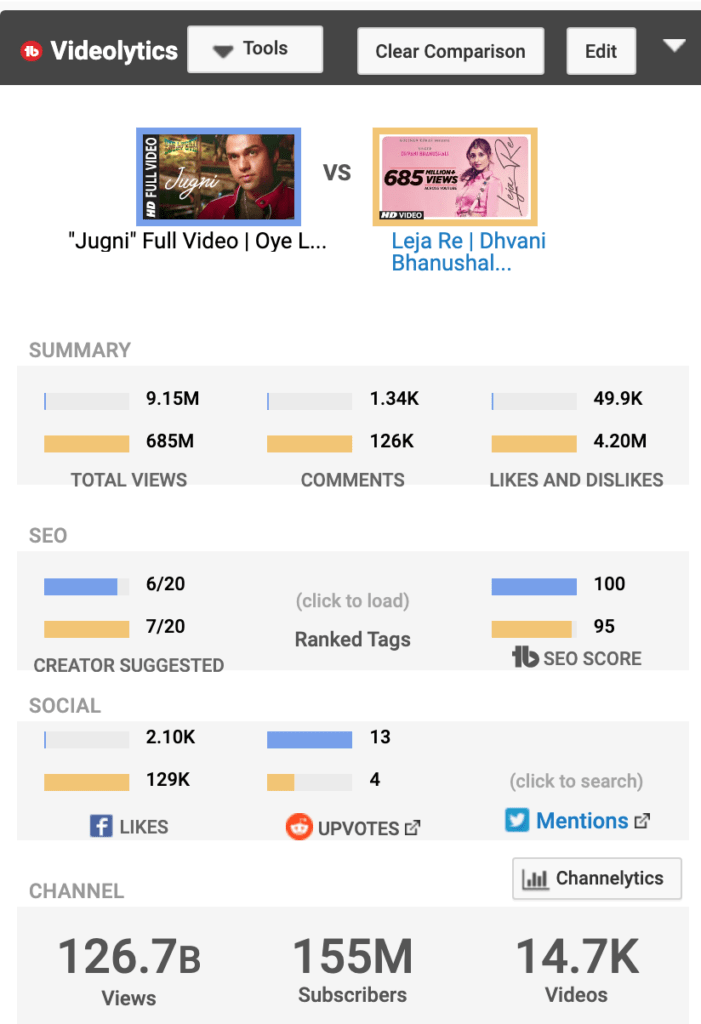 Productivity Suite
There are a bunch of repetitive actions recommended for every YouTube video you publish — adding cards, setting end screens, responding to comments, and the like. TubeBuddy offers a range of productivity tools to take care of such tedious tasks.
With its "Upload Checklist", that appears on the right hand side while uploading a video, an automated best practices test is performed to ensure you comply with YouTube's guidelines.
You can also stay efficient by applying the same set of end screen elements to all of your new video uploads with TubeBuddy's end screen template. To implement it, head over to the end screen page of the video that you want to set as the template and check the box shown in the screenshot below.

And if you get a large number of comments, TubeBuddy makes moderating them easy. You can quickly organize them by their sentiment and presence of profanity, find out questions, and highlight the ones by your Patreon supporters. When replying, canned responses  — a set of pre-written messages — can come in handy.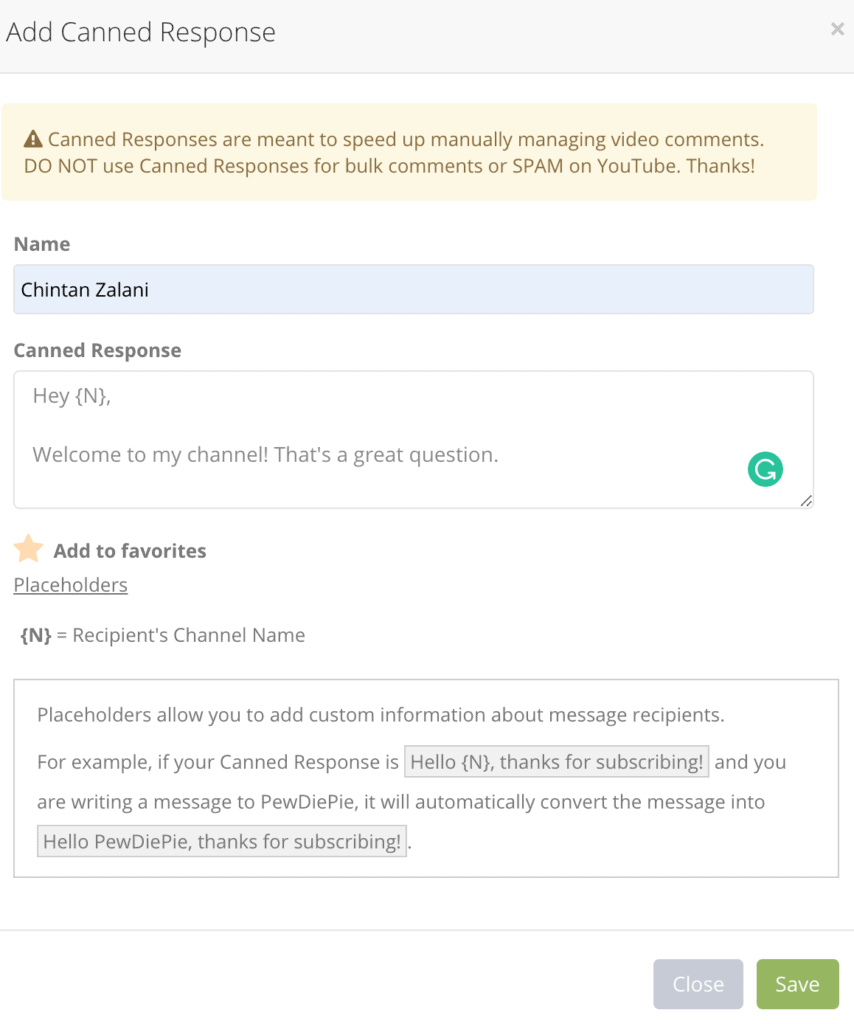 It's also possible to schedule videos to get published later, "Sunset" your videos — i.e., set its privacy to hidden or unlisted — at a certain time in the future, and remove your videos from playlists on a future date and time.
Bulk Processing
Copying, adding, deleting, or updating cards and end screens on your channel can be a huge time killer, especially for larger channels. So should you let go of promoting your new videos from the end screens and cards in your previous popular ones? Not so fast.
TubeBuddy offers a set of bulk processing tools that are accessible from your "Channel videos" page.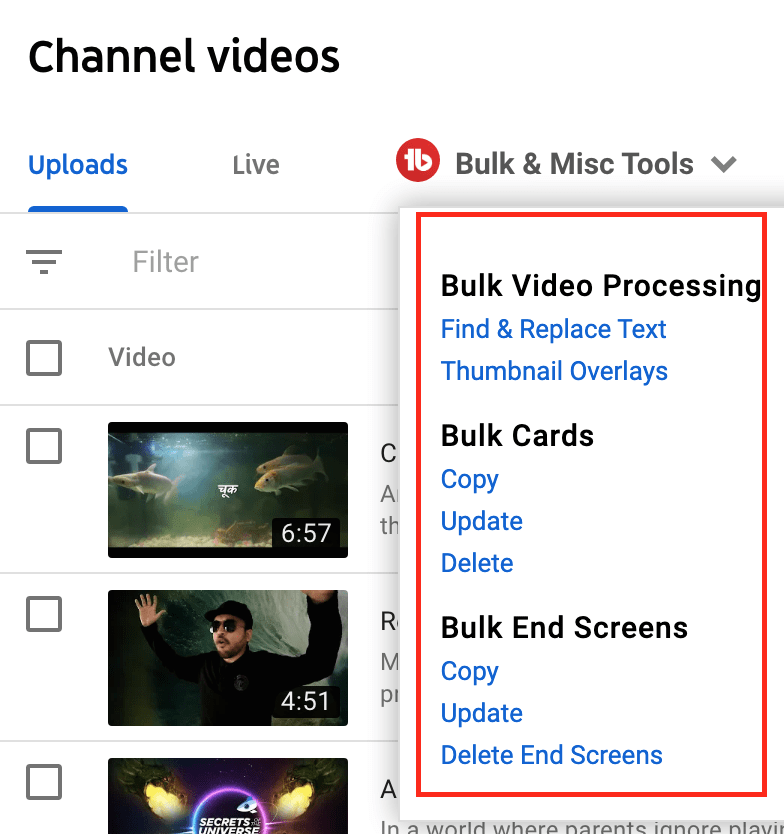 They let you choose the criteria to search for videos from your channel.

From there, bulk updating is just a couple of clicks away!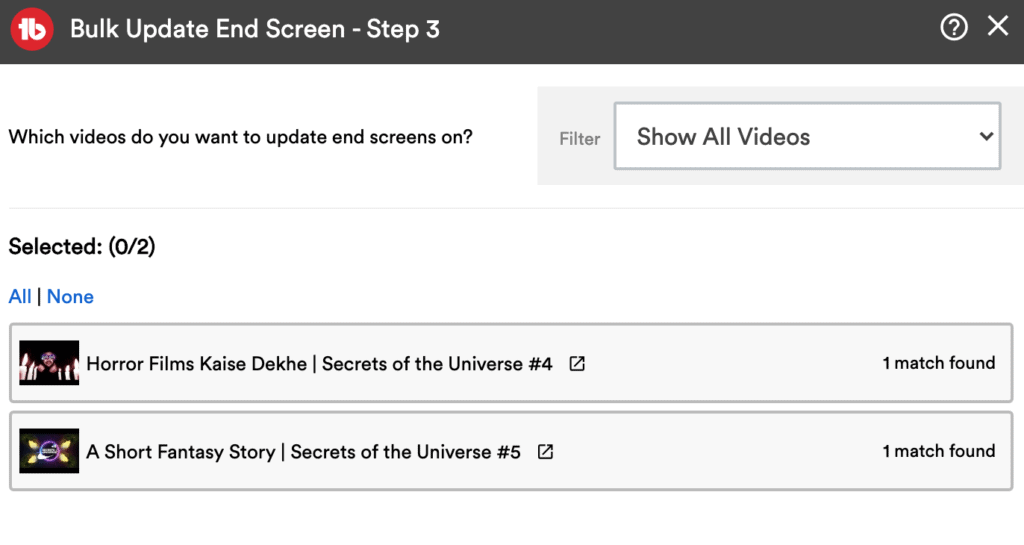 There's also a bulk find, replace, and append feature. So you can quickly replace your social media profiles or a website URL, or insert a new URL from the metadata of a selection of your channel's videos.
It's even possible to play around with your video thumbnails. Think adding a graphic overlay — such as a new logo, a sponsor's logo, or just an overlay for a specific playlist on your channel — to a bunch of your thumbnails. And don't you worry if it's a limited-time promotion because removal of overlay in bulk is also available.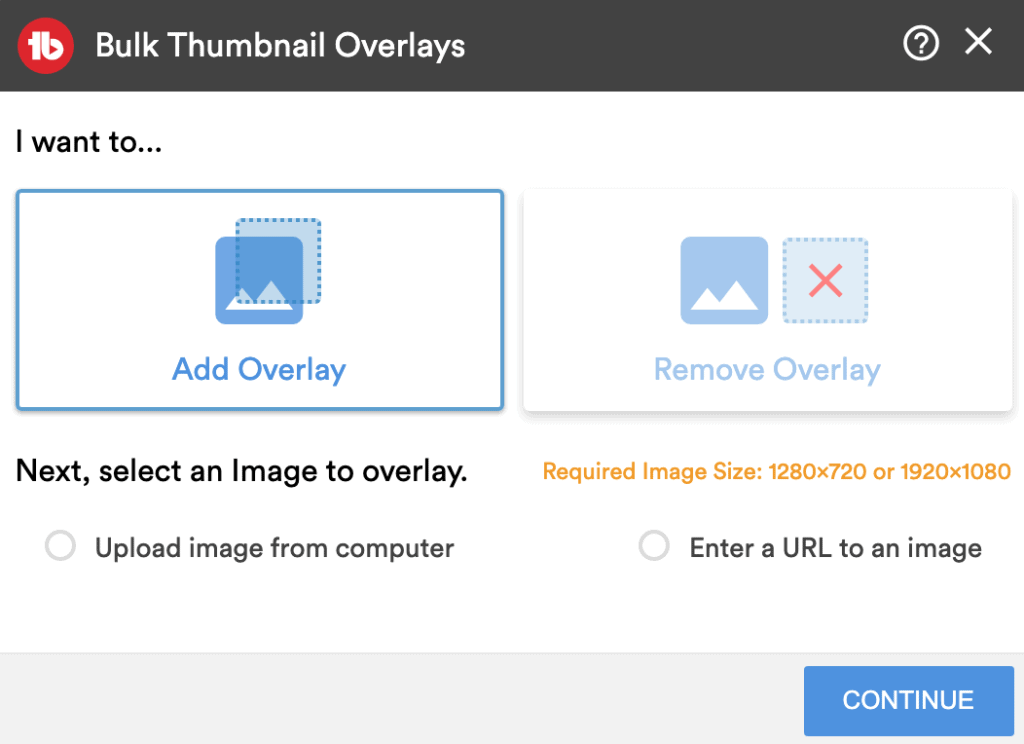 Promotion Tools
Post publishing your video, promoting it on social media, your website, and adding it to your email signature can help its visibility. TubeBuddy offers "Promo materials" with direct links to your latest videos and its embed code, and links to your channel, thumbnail, and channel art. You can access them by logging in to TubeBuddy.com/account.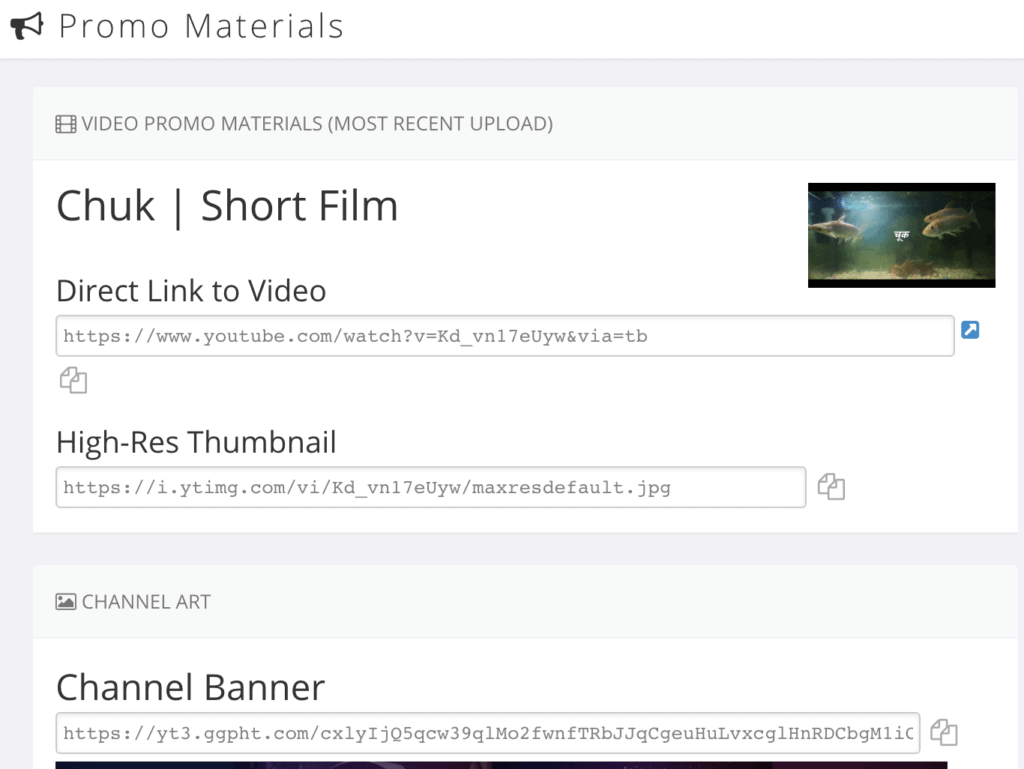 Earlier Tubebuddy used to provide shortened links but with Google discontinuing this service, analytics for them are no longer available.
There's a "share tracker" to share your videos on multiple social media platforms and publish YouTube videos natively on Facebook.
But I like the "Vid2Vid promotion" feature the best. Accessible from the TubeBuddy menu in the "Promote" tab, it lets you promote one of your videos in the description of all the others. Getting more views on your latest upload from older videos or on an older video whose subject is currently trending gets simpler.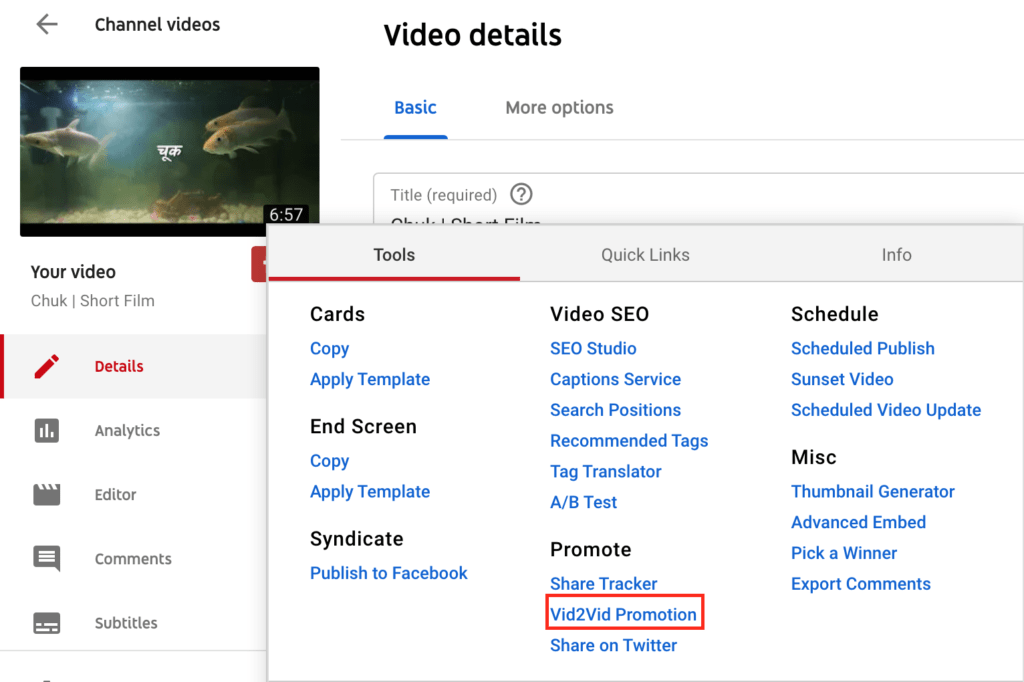 Simply choose "Description Promotion" to use the feature. Here you'll need to plug your message and the position where you want it to appear in other descriptions.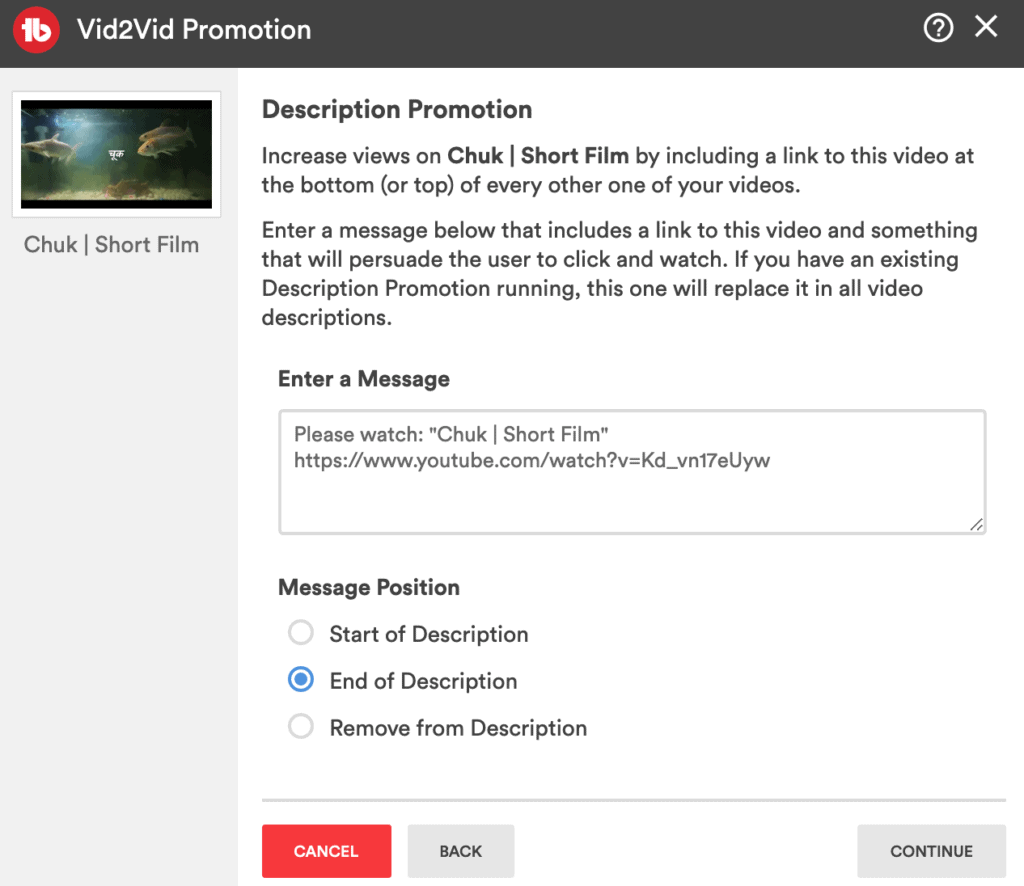 Tags, Keywords, And Translation Features
While I've already illustrated a few YouTube SEO tools available on the Chrome extension, let me show you a few others. The SEO Studio, accessible under the TubeBuddy menu from the Extensions tab, works much like the Yoast SEO plugin — relatable for creators who regularly publish textual content with WordPress as their CMS.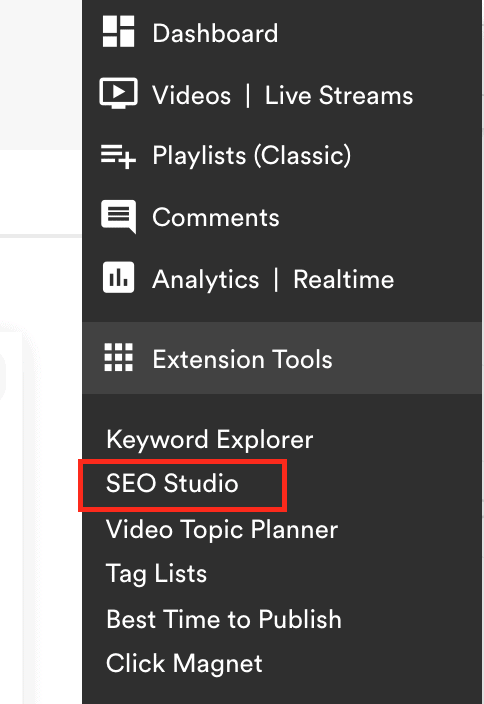 It lets you optimize your video metadata so that you maximize your chances of ranking in search results. As visible in the screenshot below, you get recommendations to improve your TubeBuddy SEO Score based on the target keyword you plug into it.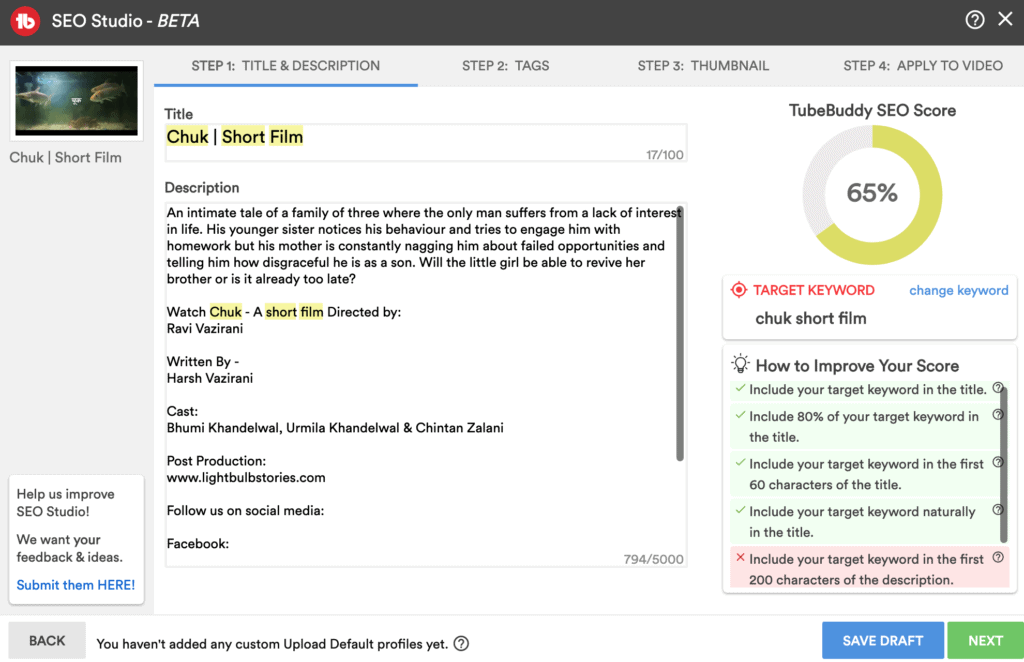 There are a few other tag, search, and keyword related tools. Among other tasks, they let you track your rankings, view, copy, and store a video's tags, see tag suggestions in real-time, and the like.
I want to specifically highlight the video metadata translation features. If you have a global audience, then adding titles, descriptions, and tags in the native languages of your second biggest audience could increase your viewership.
You'll find the "Tag Translator" on the video edit screen under the Video SEO tools.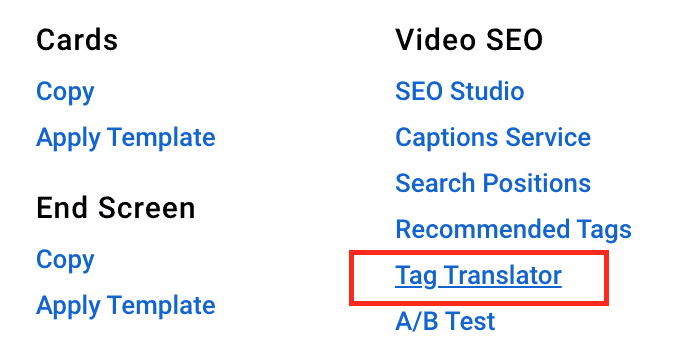 And the automatic translator (available only on "legend" or a higher license) is available from the Subtitles panel when you edit a video.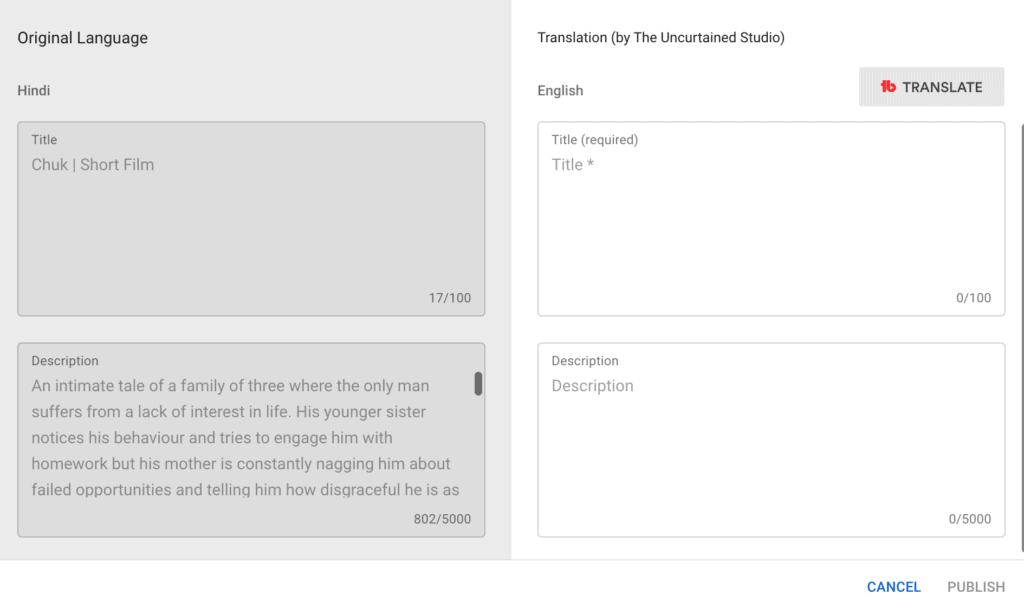 To use the tag translator, click on the "Translate" button from the tag tools available when you're on the edit video screen. TubeBuddy shows the top languages spoken by your audience and once you pick the language you want to translate to, it generates tags in that one.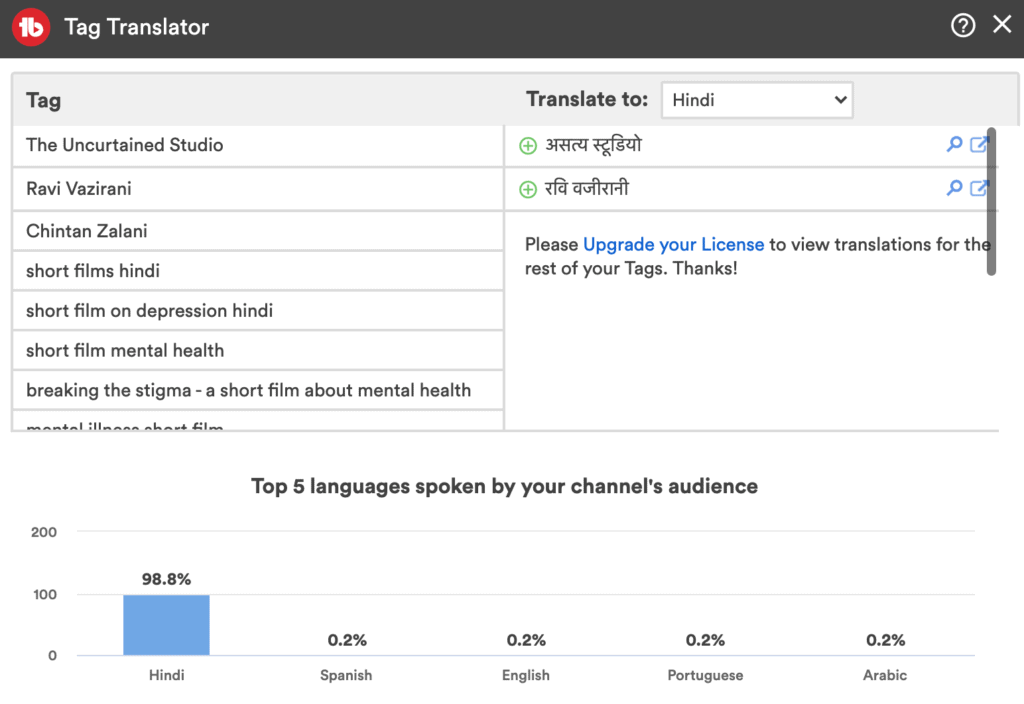 Other Tools
While we've covered the majority of TubeBuddy's top features, I want to show you around a few other handy tools.
Quick Links and Quick-Edit
Navigating YouTube could become tedious requiring multiple clicks. The funny part is you need to visit the same places on your channel most times. The "Quick Links" panel in TubeBuddy makes your job — to visit your analytics reports, cards menu, and the like — much easier.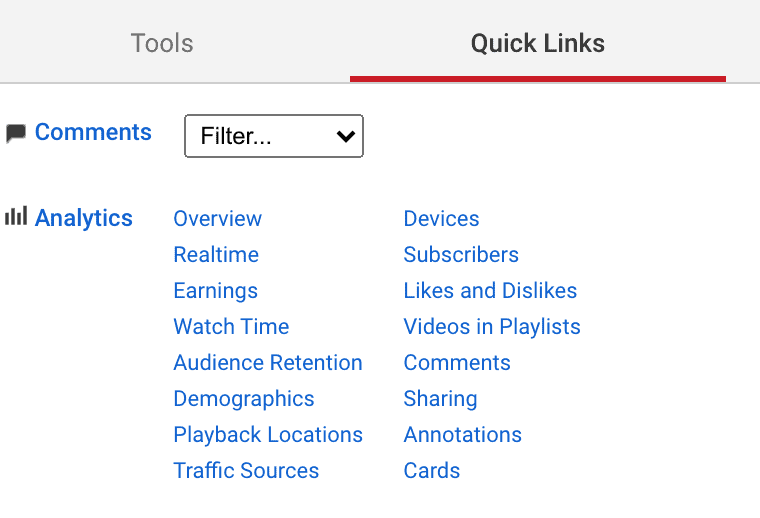 Similarly, the vertical "Quick Edit" toolbar appears on the right hand side of your video editing page. It shows thumbnails of your videos in the playlist and makes it easy to quickly head over to edit them.

Thumbnail Generator
I recommend Canva or Stencil for designing custom thumbnails for your videos. But if you're in a hurry, TubeBuddy lets you choose a still frame from your video for creating the same. You can choose a solid color as the background or upload an existing image on your computer as well.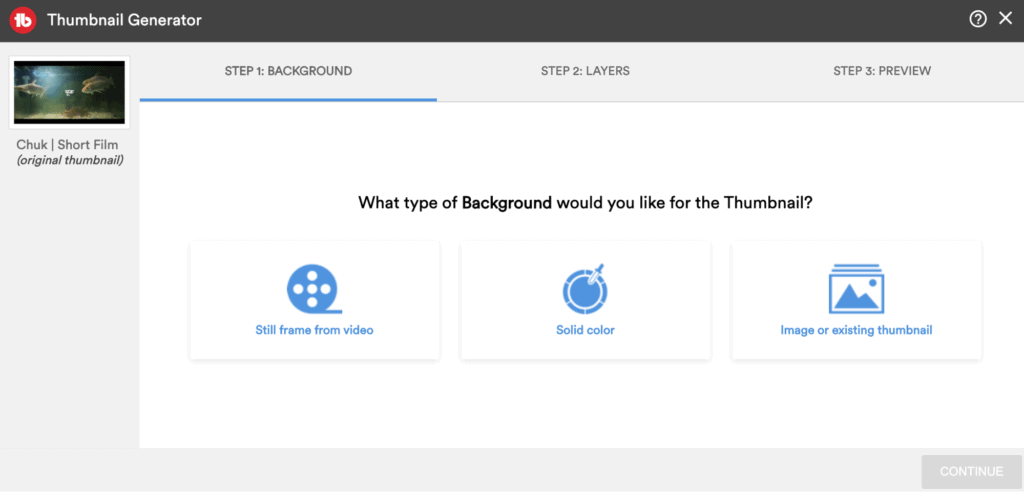 Once you've chosen an image, you can layer it with emojis, text, shapes, a logo, and another image. Saving a layer as a template to create consistent branding across your channel is also possible.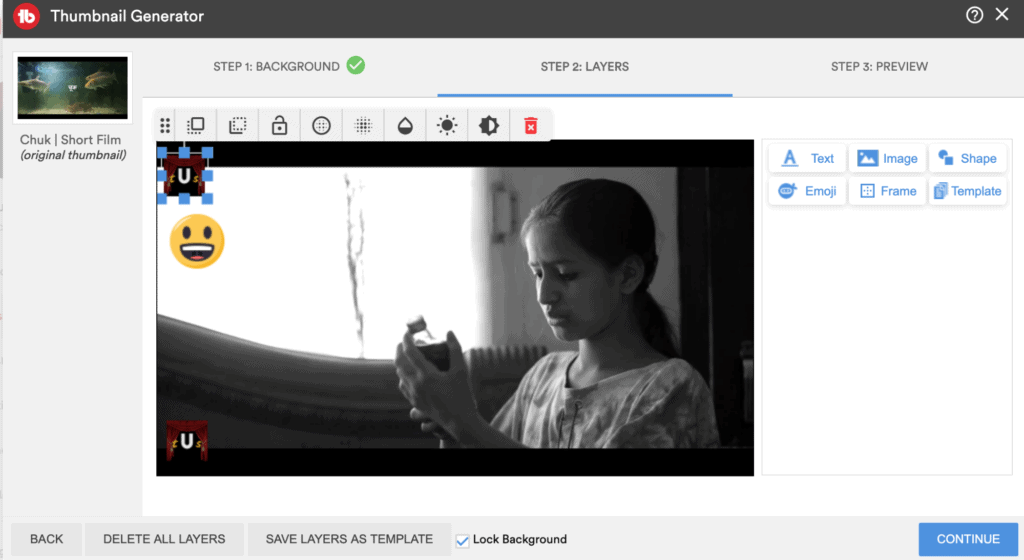 Channel Backup
Want to keep a copy of your video metadata (its description, title, tags, and the like) in CSV format? TubeBuddy makes it super easy. Just log on to your account and head to channel backup. You can backup your entire channel or just the videos since you took your last backup.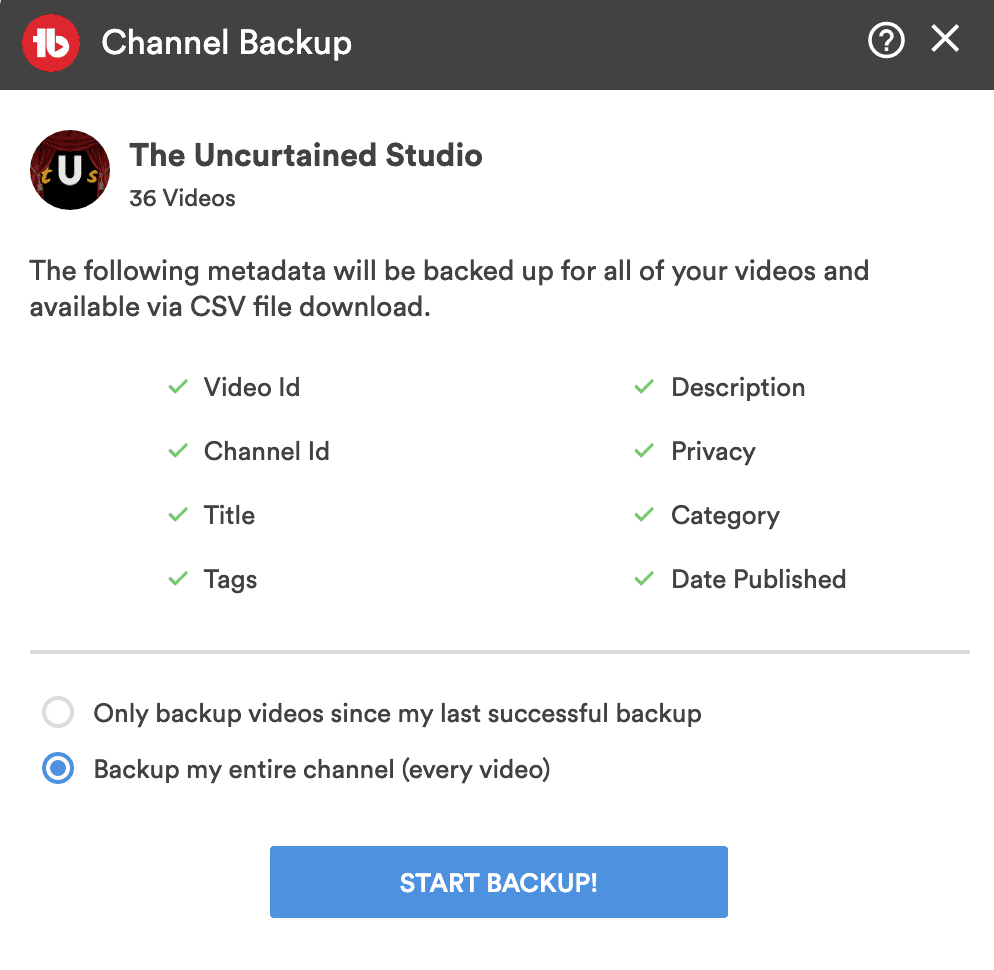 Mobile Apps
While TubeBuddy's features are scaled down in the mobile apps, it is decent for video optimization on the go. It's possible to manage your tags, plan your video topics, create and send canned responses to your channel's subscribers, and get a gist of your channel's performance.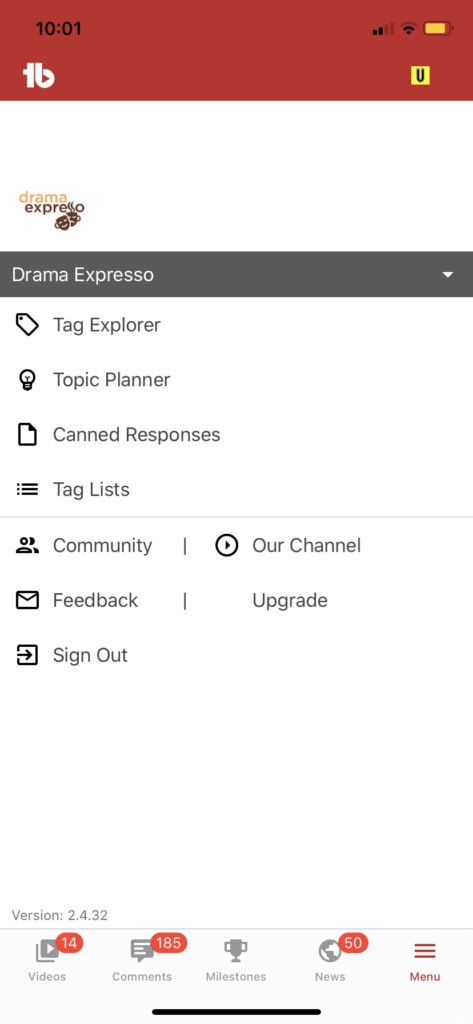 Member Perks
I love the perks offered by TubeBuddy to its paying customers. The 250k premium music tracks and sounds from Audiohero are super useful. Searchable by the mood you want to set in your video, they have salvaged my fictional videos.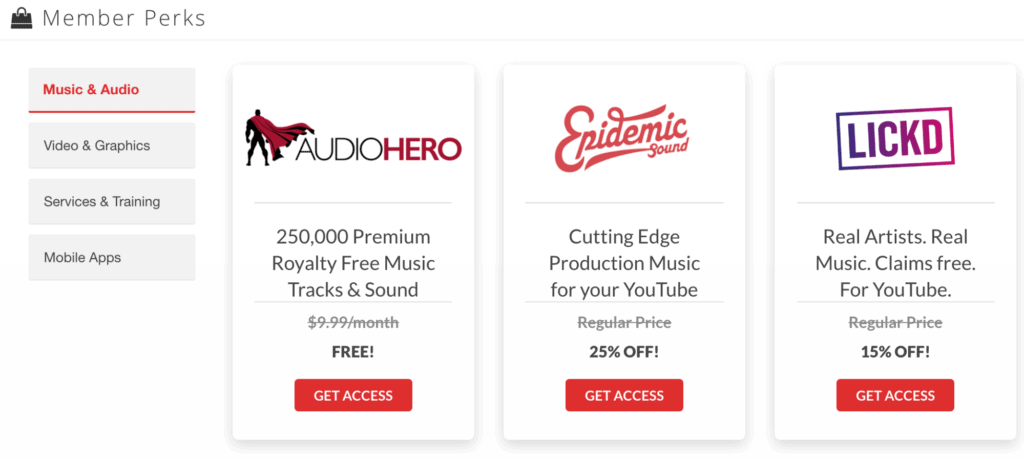 A virtual summit on making YouTube your business, TuberTools for designing graphics for your channel, and special discounts on other software are also available.
vidIQ vs. TubeBuddy
Both the tools — as I've discussed in the vidIQ review — mostly have the same functionalities. Here are a few things in which vidIQ stands out though.
vidIQ offers a unique visitors per hour (VPH) metric. This tells you how a YouTube video is performing right now. You can set alerts to discover new trends through this or simply find what are the currently popular videos of a specific channel.
vidIQ also lets you compare the views of a video with the average of your channel. In the higher price tiers, the tool lets you compare your view velocity with any YouTube video or channel.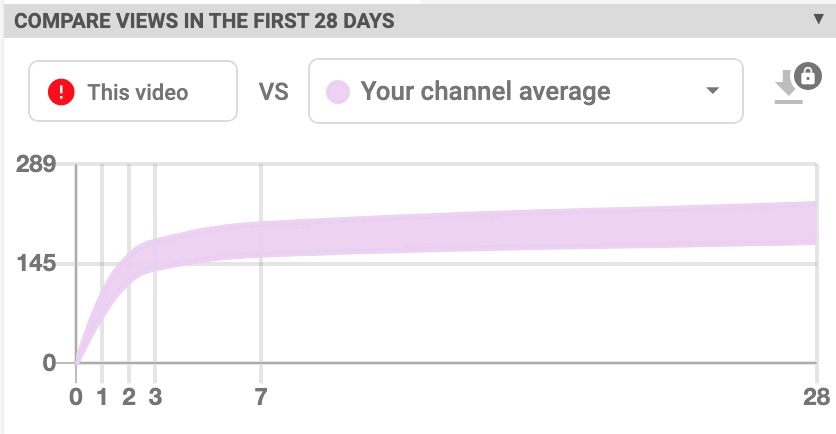 I also love the real-time stats bar by vidIQ — also available on their free plan — as it lets you access nifty graphs on your hours watched, views, minutes watched, subscribers, and the like.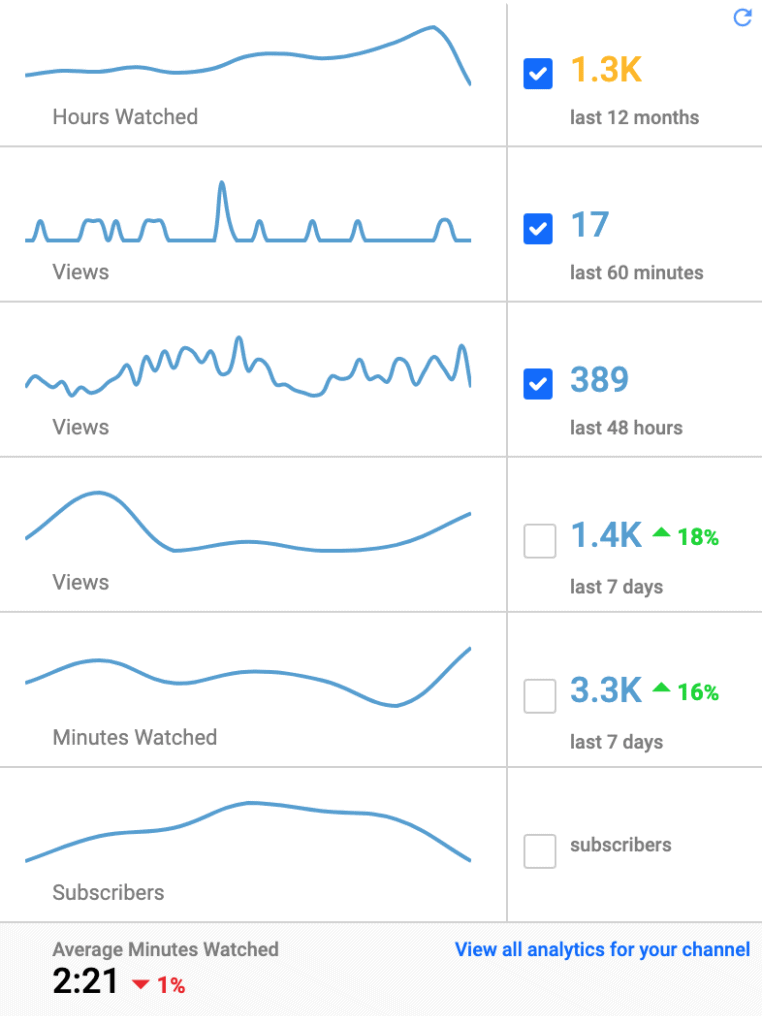 vidIQ is expensive as compared to TubeBuddy, especially for smaller channels that have under 1000 subscribers.
Want to give vidIQ a spin? Use this link and get a free one-month trial on all of its features! Or just use the code "EliteContentMarketer" at checkout.
Find TubeBuddy better after viewing this comparison? I've got you covered as well. Get a 20% discount on all of TubeBuddy plans using this link. And use the code "ECMBuddy" at checkout.
Final Verdict (And  Get A 20% Discount!)
TubeBuddy offers a robust suite of tools to manage and grow your YouTube channel. I've shown you around its major functionalities – if you like them, then don't hesitate to install it on your browser and see the tool in action.
To conclude, we have a quick summary of TubeBuddy for you below.
TubeBuddy is a powerful YouTube SEO, competitor analysis, and time-saving Chrome extension for video creators. It can identify the keywords and tags to target for your videos so that your channel generates a constant stream of views and subscribers. You also get a slew of tools to create repeatable and smooth publishing and promoting workflow for your YouTube videos.
If you want to get a 20% discount on TubeBuddy, then use the code "ECMBuddy" at checkout. Enjoy! And let me know your experience with the tool in the comments below. 

Use Code "ECMBuddy" for 20% Discount at Checkout

LET'S MEET IN YOUR INBOX 😃
ADDITIONAL READING