A good online course builder should have the following features:
Fully-responsive Website Experience
Easy Content Uploads
Marketing Features
Course Completion Certificates
Sales Funnel
This is also exactly how we test the course creation platforms out there.

Chintan Zalani, Founder, Elite Content Marketer
Best overall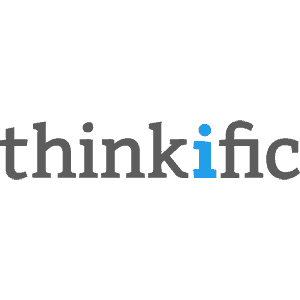 Thinkific
Most flexible platform. Best place to get started for free & upgrade later.
Best for beginners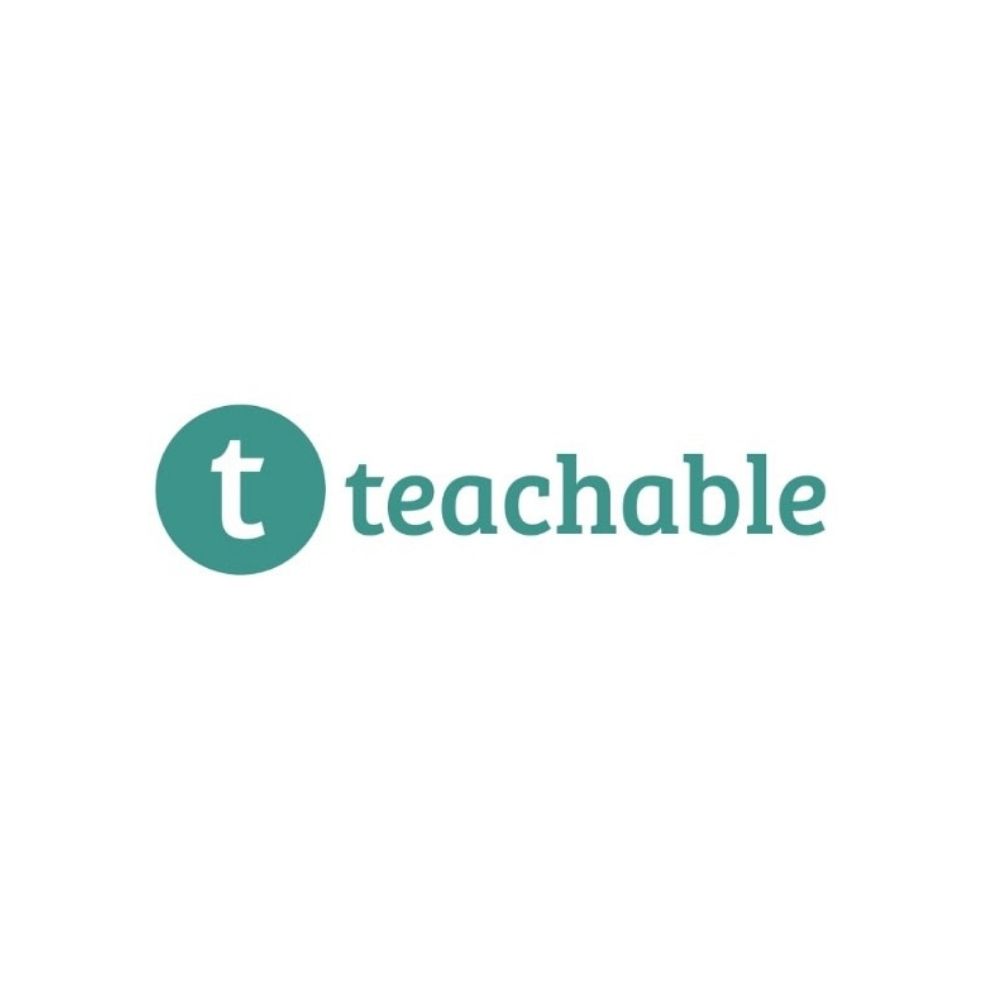 Teachable
Avoid high transaction fees on lower plan tiers. Lowest plan at $39.
Best for marketing professionals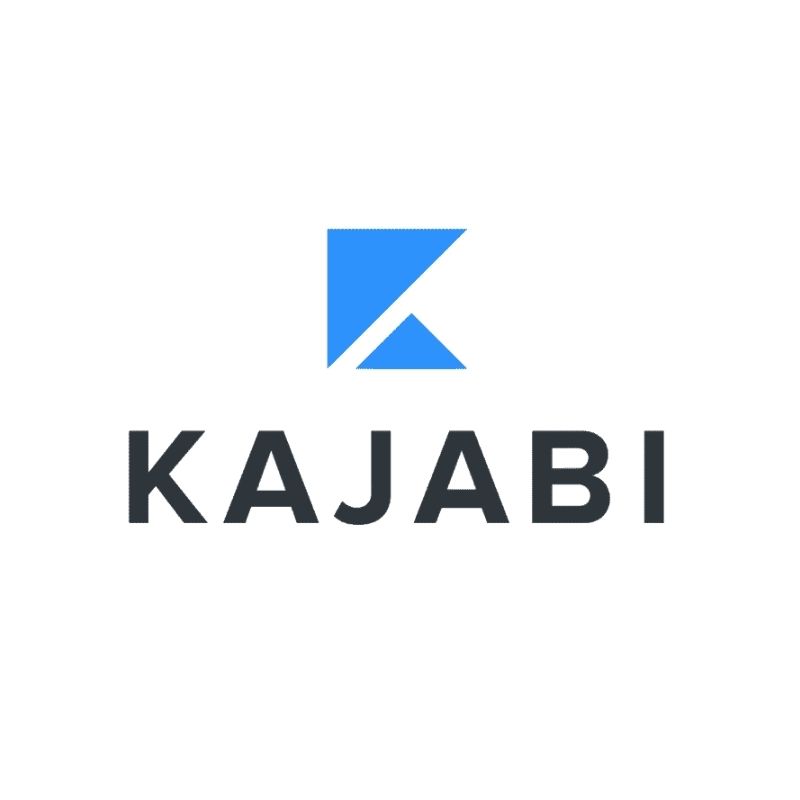 Kajabi
Robust all-in-one toolkit. No additional charges for sales funnel builder.
The education industry is amid a huge behavioral shift. With people practicing social distancing, there has been an unprecedented need to adapt to online learning. If you're a creator, this presents a golden opportunity to leverage online course platforms to help your audience achieve their goals through online training.
Numerous course software exists on the market, which makes teaching and selling your course convenient. But you might need to spend a lot of time finding the one that fits your needs perfectly.
Today I'll be sharing with you fifteen of the best online course platforms which exist in the market. In the end, we'll also look at a few factors you should consider while choosing a platform. As a creator, you might also like my reviews of the best webinar software and podcast hosting in the market — they go well with online courses.
6 Best Online Course Platforms To Sell Your Skills
Let's begin with our top online course platform pick below!
Note: Just to let you know, this article contains affiliate links. This means Elite Content Marketer gets a commission if you sign up through us, at no extra cost to you. I only recommend products that I personally find valuable and enjoyable. I appreciate your support!
Table of Contents
#1 Thinkific – Best Overall
Offers Free Plan
20% discount on the annual plan
Easy integration with marketing tools
If you're a small business/solopreneur who wants to get into the online course and membership businesses, Thinkific is perfect. It has all the requisite course management features and offers unmatched value for its price.
0
Overall Score
Affordability
98%
Ease Of Use and Support
95%
Flexibility To Customize
99%
Marketing Tools
90%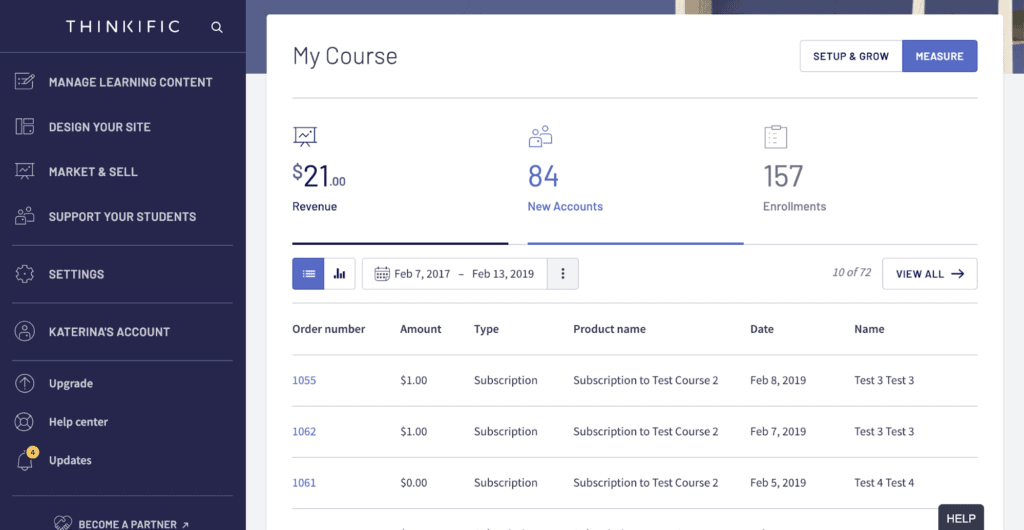 Price: $0 per month for hosting three courses, $49 per month for the Basic Plan, and $99 per month for the Pro Plan. Save 20% by paying annually. There are no additional transaction fees.
Thinkific deeply takes care of all the needs of course creators. Its learning management system boasts a state of the art interface with impressive features including unlimited students, course upsells, integrated payment gateways, coupons, drip content, and marketing — even in the Basic Plan.
Its drag and drop builder takes the guesswork out of course creation with its ready to use templates. There are numerous options to choose from to get started: mini-course, flagship course, digital download, membership bundle, and webinar replay. So you can organize your course content and have effective eLearning experiences within minutes.
The site builder allows you to create a course website to nicely complement your main business site. If you're familiar with content management such as WordPress, then adding course content, supplemental resources, quizzes, assignments, and other material will be fairly easy.
Given that Thinkific focuses on edupreneurs, marketing and selling business tools are the very fabric of the platform. You can package your course into memberships and on a subscription basis besides accepting one-time payments. For increasing the sales of your courses, there are advanced marketing tools such as offering coupons and discounts and assigning an 'affiliate' role to any user in your Thinkific account.
There's a sales widget to generate an HTML code that you put on your site and send users directly to checkout or a course landing page. For additional capabilities, you can integrate Thinkific with numerous marketing apps in categories such as analytics, email marketing, automation, and Ecommerce.
If you get stuck at any stage, support is readily available in its 'Help Center' with video walkthroughs for most features. There's even a Thinkific experts marketplace to hire folks scouted by the company for help with anything from course creation, design, and marketing to an end-to-end setup of your site and course.
Only course platform with a free option and no transaction fees.
Phone support.
Ability to customize.
Custom domain.
Voice over PowerPoint presentation tool
No course marketplace
No integrated email marketing
No integrated sales funnel builder
No chat support
Read more: Thinkific Review
#2 Teachable – Best For Beginners
Built-in payment processing option
Built-in email marketing
No transaction fees in Pro Plan
Teachable is ideal for creators who are comfortable with advanced marketing tools and want to leverage data analytics to sell more courses.
0
Overall Score
Affordability
94%
Ease Of Use and Support
90%
Flexibility To Customize
92%
Marketing Tools
94%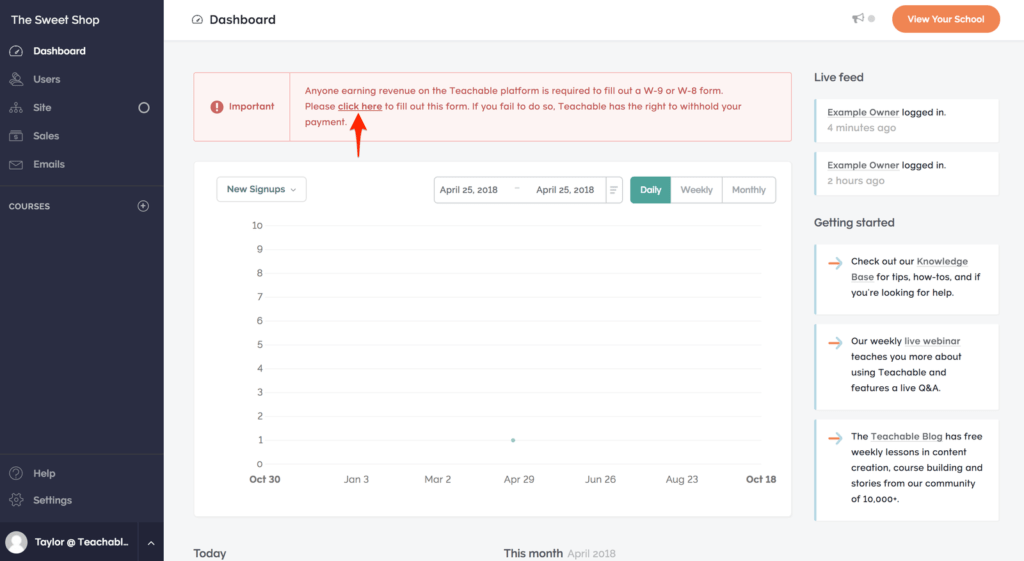 Price: $39 per month for the Basic Plan, but it includes a 5% transaction fee. The Professional Plan costs $119 per month without any extra fees and a few additional features. Just as in the case of Thinkific, save about 20% by paying annually.
The platform is a top name in the online course creation industry and powers top courses by influencers such as Pat Flynn and James Clear. Its drag and drop builder has an easy to use interface so even beginners can design beautiful courses without coding and designing.
For more advanced practitioners, Teachable offers a Power Editor for dabbling with code and making courses tailored to your requirements. You can even host a Teachable course on your own domain or get a free subdomain for your school, like "yourschool.teachable.com".
To manage the students and ensure the community is engaged, you can create quizzes, invite feedback from students using surveys, sending targeted emails based on their completion of the course, and integrate with numerous apps using Zapier.
On higher tier Teachable plans, you can issue course completion certificates and enforce lecture completion by making use of its course complication tools.
I've taken courses by Josh from GuitarOS who uses this platform. The experience with his online guitar training school has been smooth with regards to the classes in all multimedia formats — text, video, and audio.
Its suite of marketing tools includes coupons and promotions for incentivizing enrollments in your course, a landing page builder, advanced pricing customization, and even tools to create affiliate programs for your courses.
Customizable payment options for course takers
Lowest plan starts at $39 a month
Built-in email marketing.
Email and Chat Support
Course Completion Certificates
No free plan
No phone support
Basic plan has high 5% transaction fees
No built-in sales funnel
No course marketplace
Read next: Kajabi Vs. Teachable
#3 LearnDash – Best For WordPress Website Onwners
Easy To Use Course Builder
Drip Feed Content
Custom certificates and badges
This one is suitable for WordPress website owners who do not want to create a new online learning platform from scratch. It's an affordable WordPress plugin that lets you sell courses, though you might need to beef up your tech stack and integrate more plugins in your site to create a smooth learning experience.
0
Overall Score
Affordability
88%
Ease Of Use and Support
92%
Flexibility To Customize
89%
Marketing Tools
90%

Price: $159 per year for the Basic Package with one site license. The Plus Package with licenses for up to 10 sites is available at $189 per year. The tool only offers annual pricing options.
If you are familiar with the WordPress platform, you know how flexible and powerful plugins make your website. LearnDash pitches itself as a WordPress LMS to simplify your course creation process.
It contains numerous features like a drag and drop course builder, drip feeding content on a schedule, rewarding your students with badges and certificates, engagement triggers based on actions taken in your course, quizzes and gradebooks, and integrations with various apps.
User profiles are available to learners for checking courses accessible to them and the progress they've made in them.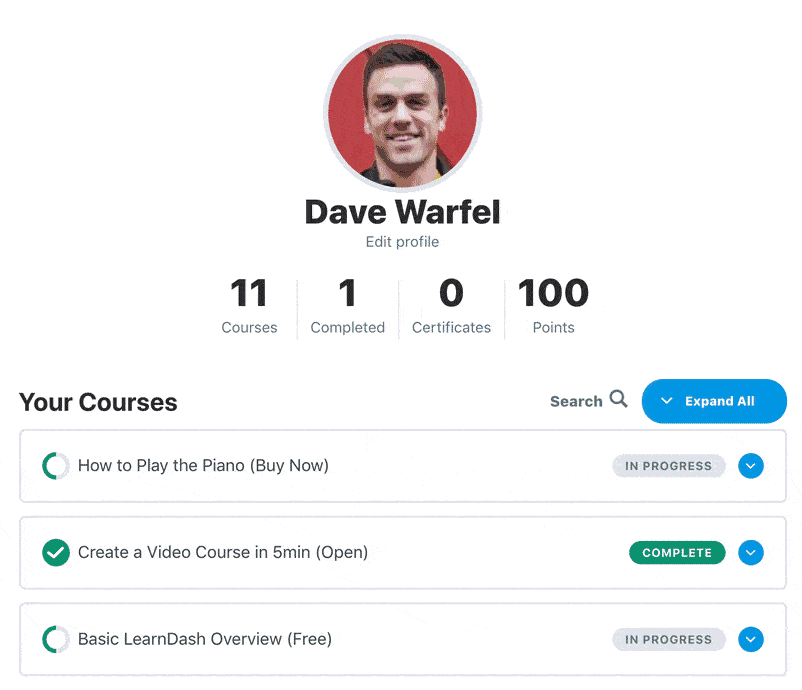 You can manage your users, review submissions, organize students into LearnDash groups, and send targeted email notifications to students based on their progress.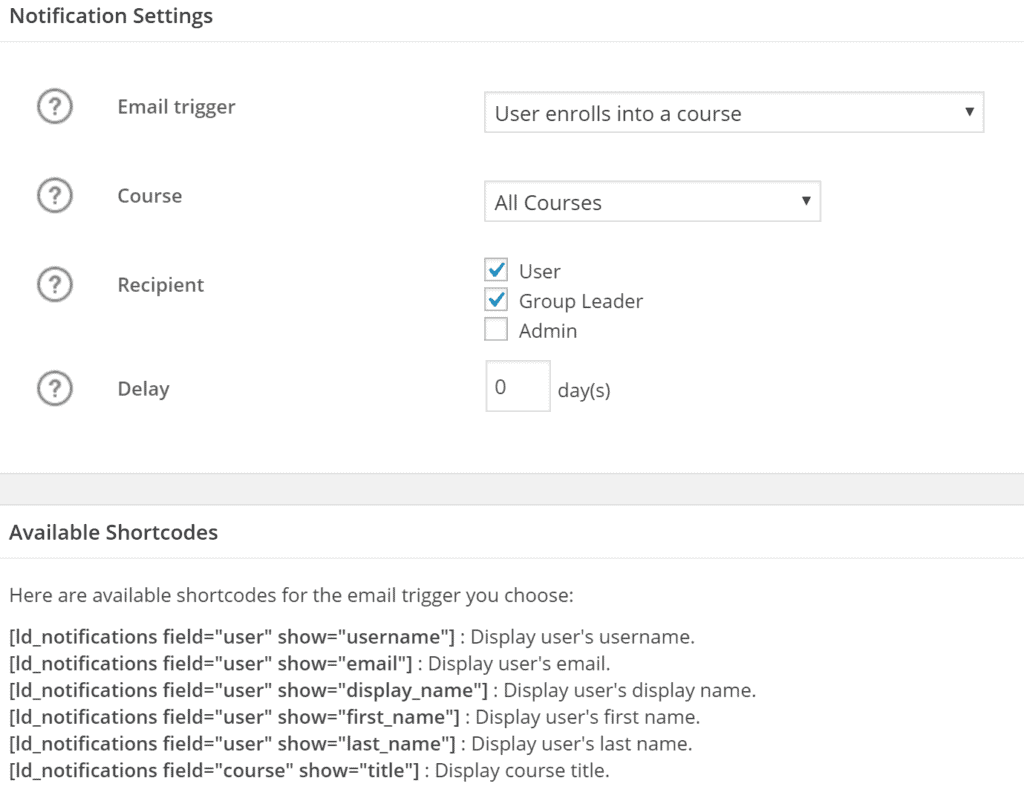 I'm a student of the 'Authority Hacker Pro' course by Authority Hacker. Right now, they deliver the material using this plugin with a couple of other tools:
While LearnDash provides an in-built shopping cart and native processing of payments with Stripe, Paypal, or 2Checkout, its functionality is basic. Advanced marketers will be happy to know of the free and premium integrations with WooCommerce, Memberium, and numerous other tools.
LearnDash does not offer a free trial, but you can request a refund within 30 days of your purchase if you don't find the platform a fit for your project. You can alternatively also explore the user experience offered by the tool on their demo page.
Drag-and-drop course builder.
Email/Zapier trigger functionality.
Unique Video Progression Feature
Drip Feed Content Feature
Steep learning curve.
No on-boarding.
Requires third-party plug-ins for advanced payment functionalities.
#4 Podia – Best For Membership Plans & Dedicated Storefronts
Low-cost plans with a lot of value
Great customer service
Built-in email marketing
For creators who want to launch membership sites or dedicated storefronts comprising their courses, digital downloads, and other products.
0
Overall Score
Affordability
94%
Ease Of Use and Support
94%
Flexibility To Customize
85%
Marketing Tools
85%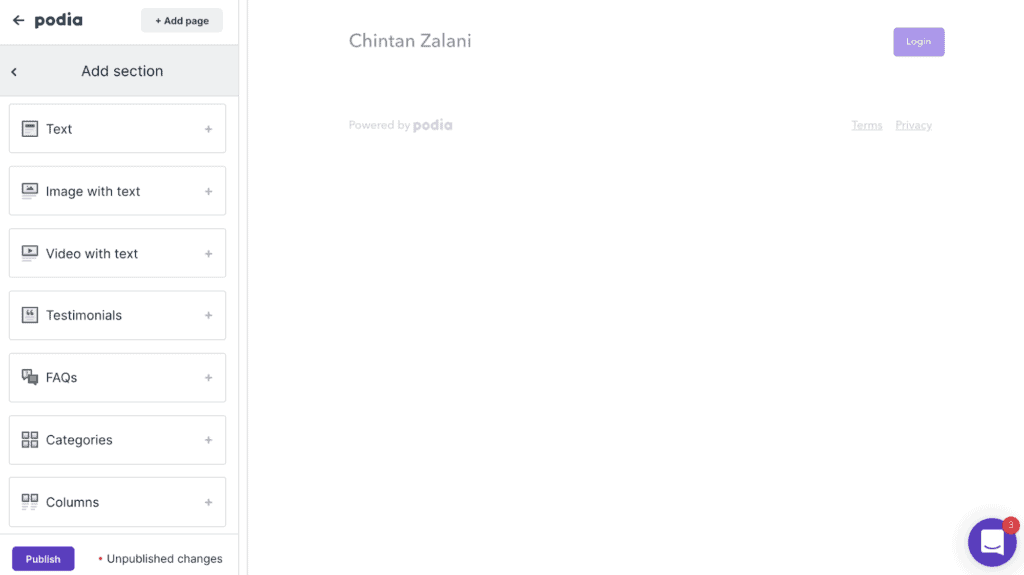 Price: $39 per month for the Mover Plan, which works great for first-time creators selling online courses and digital downloads. The Shaker Plan, priced at $79 per month, lets you offer membership subscriptions, set up an affiliate marketing program, install third-party codes like Facebook pixel, and more. Both plans come with zero transaction fees.
Podia is a platform to set up a store, rather than simply host and sell your online courses. It allows you to house all your products such as the supplementary resources for your courses (like checklists, ebooks, pdf, audio, and video), host live webinars, engage in email marketing, and offer friendly customer support that's available throughout the week. You can also sell a bundle of your digital downloads along with the course material.
In the Advanced Plan, you can launch an affiliate program by setting up customized commission structures. More importantly, it lets you manage a paid membership community with the ability to create individual "posts" for sharing updates related to you and your products. It means you won't need to switch between multiple tools (like Gumroad managing delivery of your audio files) and pay for their usage separately.
While its course builder isn't the most flexible, all the components of your digital storefront come with a template. However, you can't set up graded quizzes, course certificates, or course compliance. Also, beyond sales pages for your products, creating other web pages isn't an available option.
If you're migrating your content and audience from another course platform to Podia, then you can choose an annual plan and request free migration from the company. Wait, did I forget to mention that saving the cost of two months is possible by paying annually?
Good customer support
Affordable plans
Built-in email marketing
Allows monthly payment plans for students
Create and sell course and product bundles
Limited Course and Website Optimisation
Requires third party sales funnel builder
No phone support
No course marketplace
#5 LearnWorlds – Best For Course Creation With Multiple Instructors
Offers Free Plan
Discounts on monthly/yearly plan
Learning Center allows 20 instructors
This one is for creators who want to create an online learning center with multiple instructors and a complete course catalog.
0
Overall Score
Affordability
95%
Ease Of Use and Support
80%
Flexibility To Customize
95%
Marketing Tools
93%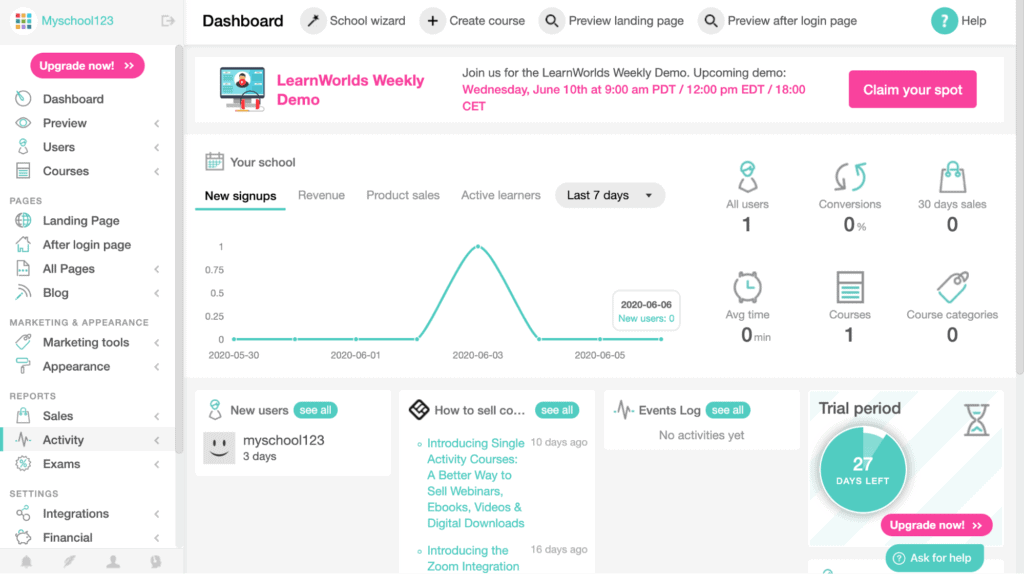 Price: $29 per month for The Starter Plan, but there's an additional $5 fee for every course sale. The Pro Trainer Plan at $99 per month boasts zero transaction fees. Its most popular plan though is the "Learning Center" which allows 20 admins/instructors and is priced at $299 per month. By paying annually, save 20% on all the plans.
If you want to start an online school with multiple instructors and set up a course catalog, then LearnWorlds is a great platform. You can get an overview of the new signups, course sales, and the activities of your school through an intuitive dashboard. On the left-hand sidebar, you can access its suite of tools for building your school's website, marketing, and various reports.
Your instructors can author their own courses including drip feeding the delivery of their content using the slick LearnWorlds environment. But only the admin can publish the courses and access the settings. You can import content from Microsoft Word, YouTube, and Soundcloud among other platforms. For uploading videos, use your computer or Vimeo.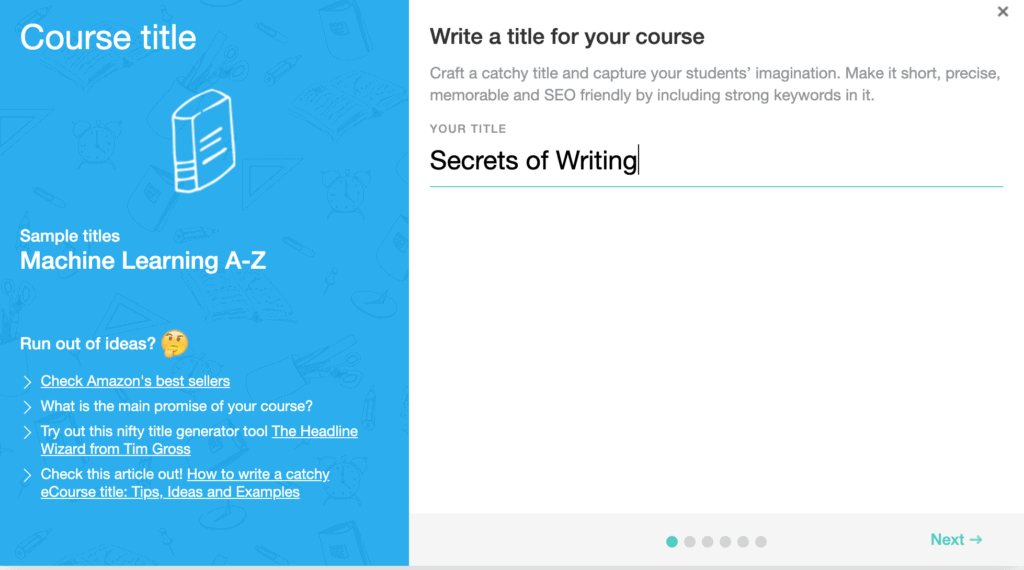 Its marketing tools include course promotions, bundles, and even affiliate management in the advanced plans.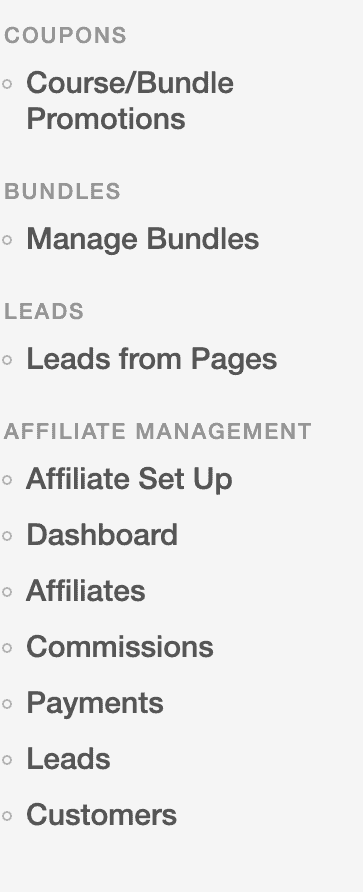 A unique feature of the course platform is its "social-first" community. The idea is to foster social interaction between students and teachers that goes beyond coursework. Each student gets a public profile listing their courses and achievements that they can leverage to network with others.
You can choose your school's colors, and fonts, and customize the website's visual appearance. For an additional fee, you can also request a branded app for your school.
LearnWorlds is not the best choice for individual course creators. Its 'Basic Plan' only offers basic integrations and merely three pages with the page builder — home page, course catalog, and after login page. But if you're planning to launch a full-fledged school, then it's a powerful platform.
Tools to support community building
Affordable plans with discounts on monthly and yearly plans
Built-in marketing tools
Allows multiple instructors
Multi-language support
Interactive engagement tools

Too many features make the platform difficult to understand
No student authentication
Limited support on starter plan
Read next: Learnworlds Review
#5 Kajabi – Best For Professionals
Lets you create a professional dedicated course website and set up advanced marketing funnels to sell your courses on autopilot.
Offers Free Plan
Discounts on monthly/yearly plan
Learning Center allows 20 instructors
Price: $149 per month for the Basic Plan with 3 products, 3 pipelines (marketing automation funnels), 10k contacts, and 1k active members. The Growth Plan starts at $199 per month with 15 products, 15 pipelines, 25k contacts, and 10k active members. Get a discount by paying annually — a rate of $119 per month for the Basic and $159 per month for the Growth Plan.
If you want to take charge of everything from packaging, pricing and delivery, marketing, as well as house your content and products on a single platform, then Kajabi is perfect for you. It simplifies technology so you don't need to perform a lot of logistical tasks and can focus on what matters the most — your business.
Kajabi especially excels in its sales and marketing functionalities. Its sales pipeline builder lets you make entire workflows. You can create landing pages to collect leads, conduct webinars, and trigger email sequences. It also lets you manage your email marketing campaigns and even create a blog. Already have an email list outside of Kabaji? The platform seamlessly integrates with Mailchimp, Aweber, and Active Campaign.
The best part is all of the site building, email marketing, and sales funnels come with easy to use templates. You can insert your content in its themes and get started on selling your courses on a modern and professional looking website.
While it's fairly expensive and comes with advanced marketing tools, the platform is an intuitive fit even for beginner course creators. If you're ready to invest and take the creation of your course seriously, then why get overwhelmed with the learning curve of multiple other software? Kajabi alone is sufficient for you.
Built-in sales and marketing functionalities
User-friendly
Excellent customer support
Integrates easily with other marketing tools and platforms.
Fairly expensive
No certificates creation tool
It's an easy-to-use and affordable virtual classroom platform – its specialty though is in hosting live classes. It's a great fit for professors, educators, and remote companies who want to train their employees.
Price: $300 per year (approximately) for up to ten participants. You can contact the WizIQ sales team to get a custom quote based on your requirements.
While its LMS suite can facilitate self-paced online courses, WizIQ excels in setting up live interactive online classrooms. Its teaching tools include whiteboards for teaching concepts, live YouTube video streaming, and live chat & polling for soliciting real-time feedback from students.
You can create live class functionality on your website as well with its Virtual Classroom API (integrations with WordPress, Joomla, Drupal, Canvas, Blackboard, and more).
With its online course creation module, you create your eLearning platform and upload content in multiple formats. You can also conduct tests and assessments in nine formats. For evaluating the performance of the students, you can leverage its LMS analytics feature that comes with automated reports.
To sell your courses, you can leverage its Ecommerce LMS feature and integrate a Payment portal with your course. There's no additional commission on the purchases made on your platform.
A couple of users of the tool include –
Lakmé: they conduct online training sessions for its sales teams across 100+ cities,
The Government of India: they partnered with Microsoft to build a Massive Open Online Course (MOOC) platform, Swayam, on top of WizIQ to cater to 30 million learners.
If you're focused on teaching and delivering a live learning experience, the platform is a great fit.
An easy to use online course building platform with excellent customer support — a great fit for first-time course creators. You can also host live webinars, interact with your students, and conduct calendar-based live courses.
Price: $99 per month for the Bootstrapper Plan, but it comes without the webinars, polls and quizzes, and subscription and payment plans. You can access these features at $149 per month (Up-and-Comer Plan) as a single instructor, and for multiple instructors, buy the University Plan at $199 per month. There's no transaction fee and you can host an unlimited number of courses & students on all the plans. Save money by paying annually.
If you want an intuitive course builder without the bells & whistles for marketing, sales, and website design, then Ruzuku fits the bill. You can upload video, audio, PPTs, and PDFs, accept payments via Paypal or Stripe, set up coupons and deals, and foster student engagement in the course-wide Q&A and forum.
Its advanced plans also come with native video streaming. So, beyond dripping content to launch evergreen courses, you can interact with students in real-time by hosting webinars through its teleconference interface. Once you integrate your Mailchimp account with Ruzuku, you can also conduct calendar-based live courses by sending automated email notifications.
You can convert your PPTs into PDFs and add them to your call. After conducting the webinar, you'll find a recording of the session that you can share with your students (or repurpose for future marketing campaigns).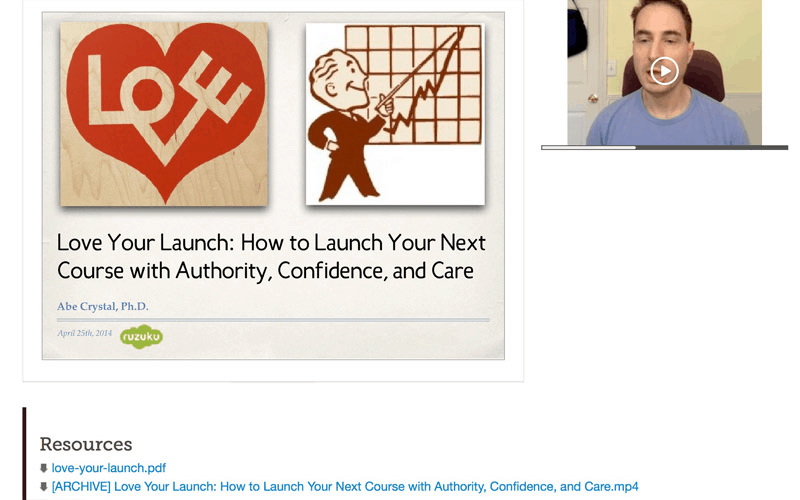 The company also offers helpful tutorials which are handy for first-time course creators. And the customer service is excellent – they offer walkthrough calls for introducing as well as troubleshooting the software.
Enterprise businesses that want a customized learning management system will find this all-in-one course creation platform the most valuable. It's expensive but it comes with free development hours to customize the platform to your needs.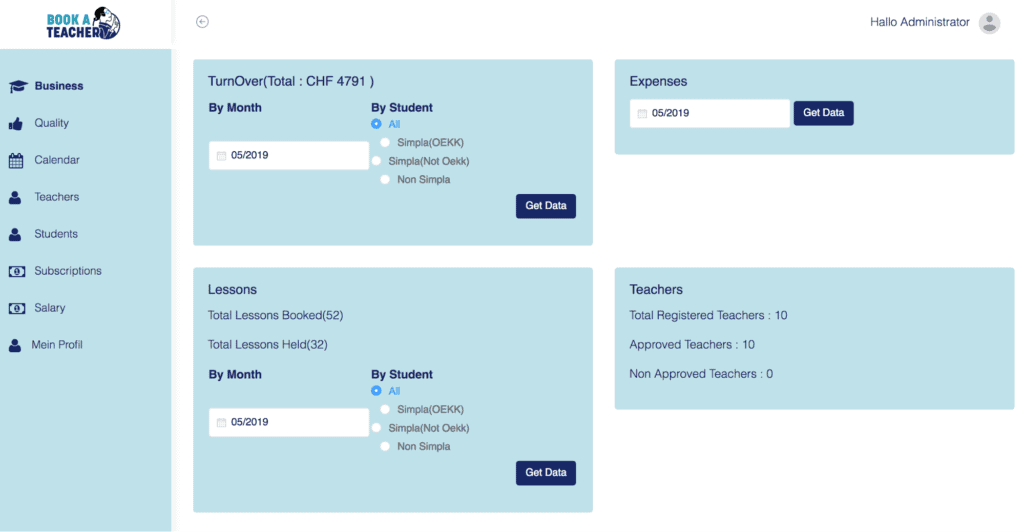 Price: $499 per month for The Essentials Plan, but it is the Professional Plan at $899 per month with advanced features which offers the best value. You get two months free on the Essentials Plan by paying annually and a 12% discount on the Professional Plan for the same. All the plans come with complimentary development hours.
Are you a B2B company that wants to create a white-labeled platform for training your employees? Maybe you're a health and wellness entity that wants to sell your branded courses online? Either way, the online course platform is adaptable to your needs. Their developers, in line with the reasonable customization policy of the company, will help you with the same.
Here are a few industries that find value in the tool and can create their dedicated learning management systems (LMS) leveraging it: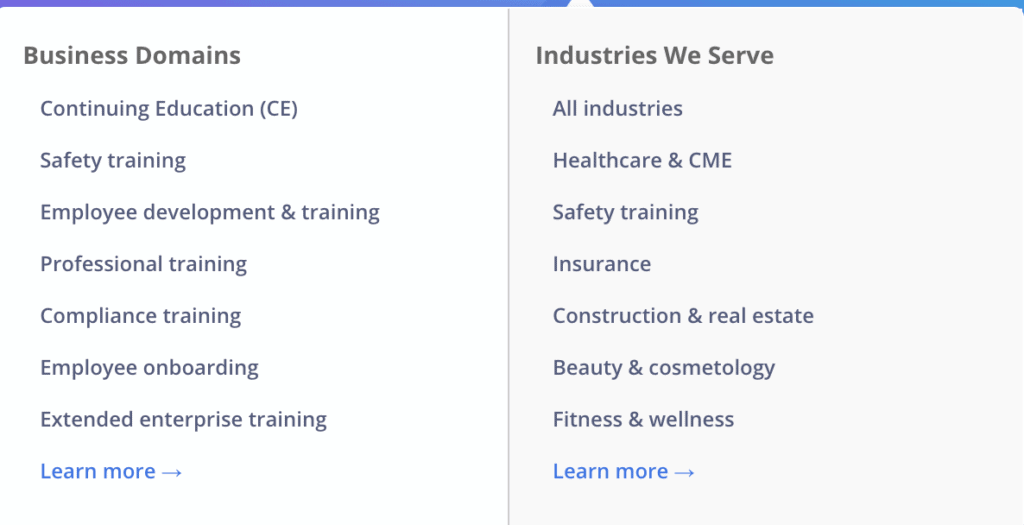 The best part is you won't need to fiddle with multiple pieces of software. You can create your website and use its drag and drop course builder to set up a self-paced course with text, videos, live streaming, quizzes, certificates, badges, and a discussion forum. Then leverage its marketing and analytics tools to start selling your course.
The company offers other paid services related to setting your online course building business. You can order the designing of your own branded website, get your content migrated from other course platforms, and bring your raw content to life with their courses & instructional design services.
While its advanced feature set is an overkill for individual course creators, small and medium-sized businesses will love it's scalable and robust infrastructure.
For WordPress website owners who want to focus on building their audience and creating & selling their courses without getting overwhelmed by technology.
Price: $59 per month and save $211 by paying annually. There are no additional transaction fees charged by the platform.
Course Cats is a premium theme combined with a custom plugin that transforms your WordPress backend. If you're comfortable with WordPress and it's already your content management system, then this course creator is a great choice. You won't need to work with designers and developers for customization. Further, familiarity with the WordPress interface would shorten the learning curve.
You won't see Course Cats snagging a mention within the majority of online course platform lists. It's a niche solution which found demand within the enthusiastic course creation community at Create Awesome Online Courses (yours truly being a part of it!) Given that their parent company specializes in offering training on how to create and sell amazing courses, you can trust you're in great hands.
This solution isn't your usual online course platform. It comes with a Concierge Service to deal with all the tech stuff like hosting, pointing your domain, and installing the course theme. You can launch a blog, create landing pages, and host your courses on your website. You get the luxury of playing around with the look and feel of your course website.
You'll find that the platform favors video-driven courses, but you get to attach PDFs, PowerPoint slides, cheatsheets, and more. You can also leverage its video series page to create a high-converting optin comprising a compelling video to pave the way to your course.
While you won't get the bells and whistles that come with other tools on our list, you won't get overwhelmed with technology. And for taking care of sophisticated e-learning needs, you can always explore the integrations accommodated in WordPress — isn't there a plugin for almost everything?
A great platform for first-time course creators who want to casually dabble with online training, or creatives who do not have an audience and do not like marketing.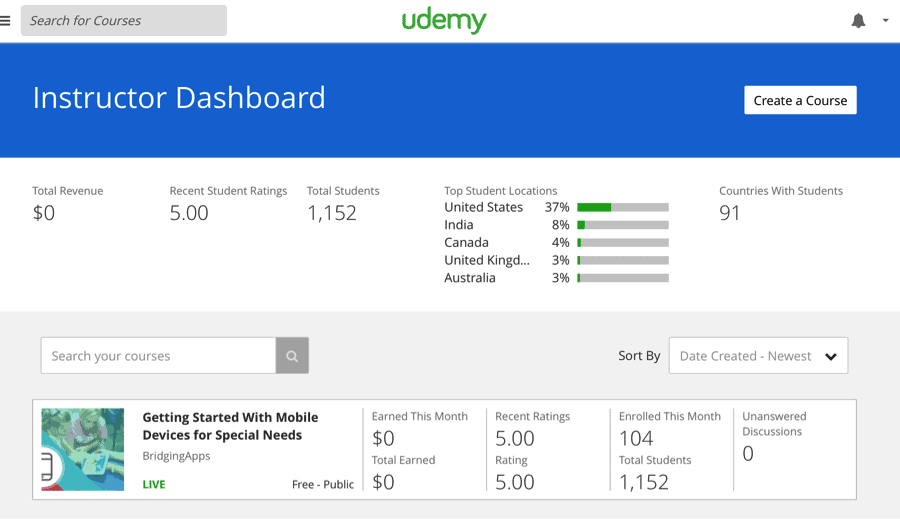 Price: You can sell a premium course for free. But Udemy levies a 3% administrative processing fee on the course sales generated through instructor coupons, 50% revenue share for courses generated through a Udemy promotion or organic search on the platform, and merely 25% of revenue share for course sales generated by Udemy through paid acquisition channels.
Years ago when I started my writing journey, it was through Udemy and Coursera courses. I've enrolled in a lot of Udemy courses and have completed over fifty of them. Udemy was one of the first platforms that made teaching online possible beyond Massive Open Online Courses (MOOC).
I have a special place for Udemy in my heart because of its help in launching my online career. I considered it a great platform for creating and selling courses. But little did I know, Udemy was going to become a huge marketplace of courses across disciplines.
As a company, Udemy is the very best in providing instructions and helping their instructors in creating their first course. Once you get approved as a premium instructor, your Udemy course can be as short as 30 minutes (all kinds of multimedia formats are supported).
You won't get overwhelmed even if you're a first-timer since feedback on your video, audio, and even suggestions for audio equipment are readily available from the Udemy team. The company also has an active Facebook group StudioU where instructors can share ideas and discuss their queries.
Further, the platform has a network of millions of students, so, with a high-quality curriculum, you can expect to serve thousands of students. The platform provides numerous marketing programs to course creators. You can appear in their email blasts, sitewide discount campaigns, and can opt for the Udemy affiliate marketing program.
Of course, all that comes with dividing the course revenue you generate with the company. But who knows their customers better than the platform itself?
A major downside is that your course and brand can get highly commoditized because the company plays the volume game. It's not uncommon for top Udemy courses to sell like hot cakes, but for a cost of under ten dollars. Due to the loss of control on pricing, I've personally seen the most prolific course creators unlist their courses from Udemy.
For serious course creators, I recommend treating the platform as a marketing channel. It is rather difficult to earn a decent income on your own terms from Udemy. But it's a place to build awareness for your brand by offering a free or low-cost version of a more premium offering on your website. Indeed numerous influencers and brands are on the platforms to build a Udemy presence. That's what I would recommend you do as well.
For creators who want to build a learning management system (LMS) on their WordPress websites. You can sell courses and memberships using this plugin.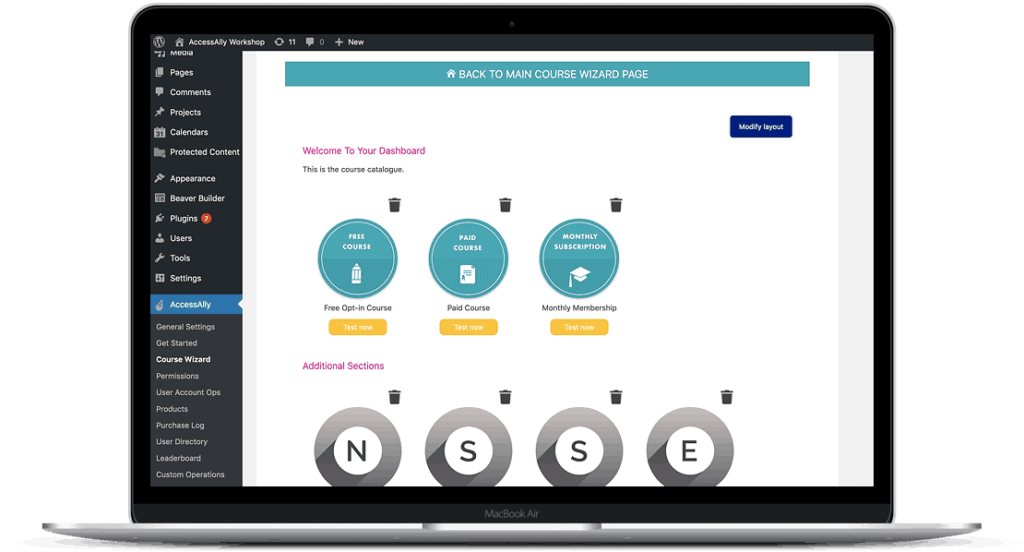 Price: $99 per month for The Essentials Plan (relevant for small businesses and solopreneurs). But the AccessAlly Pro plan at $129 per month is the most valuable one they offer with a built-in LMS, 3 flexible types of quizzes, certificates, audio and video bookmarks, and more. Save the cost of two months by paying annually.
The drag and drop builder of this WordPress plugin makes it easy to launch courses. You can create modules, lessons, downloads — everything is a WordPress page in AccessAlly protected by tags.
You can reorder content as you see fit and have granular control over how you want your students to access it. The course creation wizard lets you build your courses in either:
the standalone format which lets you release the entire course at once,
or a stage release course which allows for creating advanced experiences.
The course platform also comes with design customizations and integrates with your theme so your courses match your brand. For hosting videos for your course, you can choose from a wide array of video hosting providers with varied capabilities — YouTube, Wistia, Vimeo, and Amazon S3.
Your students can track their progress by checking off lesson objectives, creating personal notes, submitting homework assignments, and earning badges & certificates upon meeting the criteria set by you.
You can set up multi-tier affiliates and integrate your email marketing software with AccessAlly. If you get stuck, there's a dedicated knowledge base with tutorials on everything from course creation to setting up CRM automation available for your ease.
Finally, the plugin also offers reporting dashboards that show the progress of your students and the sales as well as the projected revenue from your courses. If you prefer operating your content business as a membership, then you can track advanced metrics like customer lifetime value (CLV), recurring revenue, and churn.
A perfect course marketplace for teaching creative skills within a short and focused video class as a side hustle.
Price: $0 for publishing a class, but you need to meet their class quality guidelines to ensure your course becomes a part of their premium course catalog. You earn royalties for the minutes of your class watched and $10 for every premium membership referral.
If you're a creator who is interested in dipping your toes in the online courses world without getting involved with the plethora of marketing and sales tools, then Skillshare is a perfect choice. Photographers, illustrators, designers, visual artists, writers, and creative entrepreneurs are the torchbearers on this platform — if you're one, then you'll be in great company.
You can create a Skillshare as short as 10 minutes and start earning royalties on the number of minutes of your classes watched every month. As it's a subscription service, students might attend numerous other classes alongside yours. You also receive a $10 referral bonus for every premium member you bring to the Skillshare platform.
What you lose in terms of freedom with controlling your brand on the course marketplace, you make up with the inbuilt audience on the platform and support from the Skillshare team. Community managers at Skillshare proactively collaborate with creatives to teach skills.
Here's an email I received from the company after they came across my Foundr articles and they promised "support, production, and financial assistance:"
What's more? You can build your audience simply by creating digestible and short pre-recorded video classes between 10 and 60 minutes long. Just hone in on one project or skill instead of a broad skill set. You can keep practicing your craft as a knowledge worker, inspire the creativity of professionals around the world, and earn a passive income from it!
Besides the video lessons, a Skillshare class also involves a practical project to give hands-on experience and community discussion for the students to engage in the coursework. Skillshare has created a handy Teacher's Handbook to help you get started with creating your first class.
Overall it's the perfect platform for casual course creators who want to start a side hustle. Just like Udemy, entrepreneurs can leverage Skillshare to expand the reach of their brands with short classes. And make some cash on the side. Kari Sayers from Mompreneur was able to earn $528.80 in her second month of teaching with a 24-minute Skillshare class.
Quickly create your dedicated online school without coding or designing skills. It also supports SCORM content, so organizations can create certification centers.
Price: $37 per month for The Basic Plan with 30 users. For up to 100 users, you're charged $77 per month. Both plans are billed annually. The software has unusual pricing — you're charged for active users (people who have purchased a free course or taken more than one free course from your marketplace).
The learning management system comes with an intuitive interface. It lets you sell your courses with the digital storefront model and comes with a slick design. While it is a relatively new entrant in the online course platforms space (launched in 2019), it's built by iSpring, a renowned leader in e-Learning software and services.
Your course content can accommodate numerous formats including video, audio, presentations, documents, quizzes, and SCORM packages — and you can sell these items separately too. You can create assessments and gamify the learning experience with points, badges, and grant certificates to your students on the completion of a course. The platform also integrates with Zoom to facilitate webinars.
For selling your courses, you can offer discounts to learners and accept payments in any currency. You can change the language of your marketplace to German, Spanish, French, Russian, and Portuguese and reach out to students from across the world.
Its analytics reports show you the learning activity of your students, including the amount of time they watch, quiz results, and their overall performances. And the Ecommerce reports track your revenue so you can identify your bestsellers and understand what's working.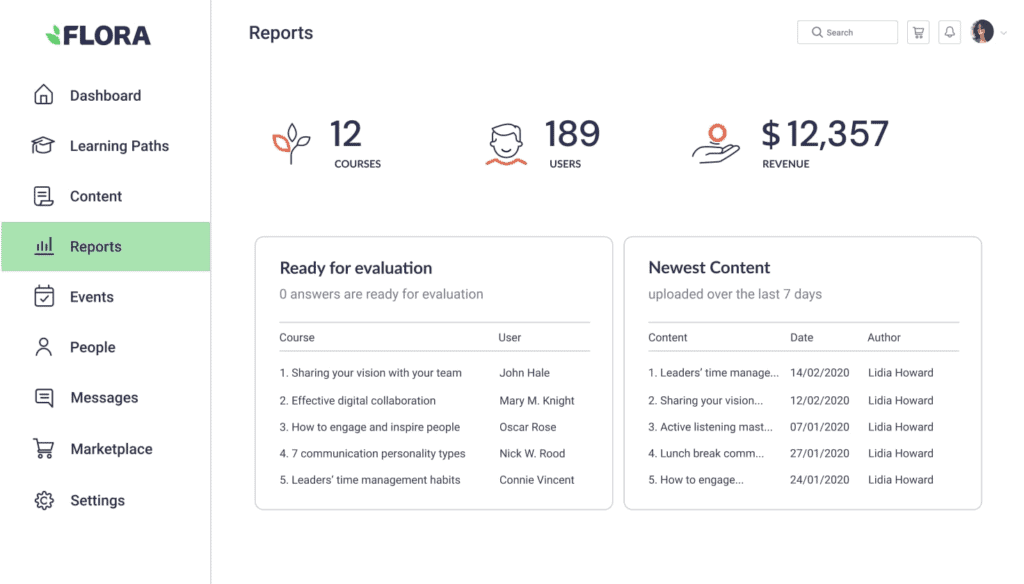 The online course platform falls short in its marketing features — you can't create landing pages or sales funnels. Also, while you can add your logo and brand color, don't expect to create a full-fledged course website. It's also one of the few course platforms that don't offer unlimited students.
But if you're a business looking for easy-to-use tools and an LMS to create a basic online course storefront, then Flora won't disappoint. You can always opt for the classic iSpring Learn platform by the parent company for a robust and more extensive toolset.
If you're looking for a free open source learning management software to use in a corporate setting, then Chamilo fits the bill. For advanced customizations, you might need familiarity with the PHP language.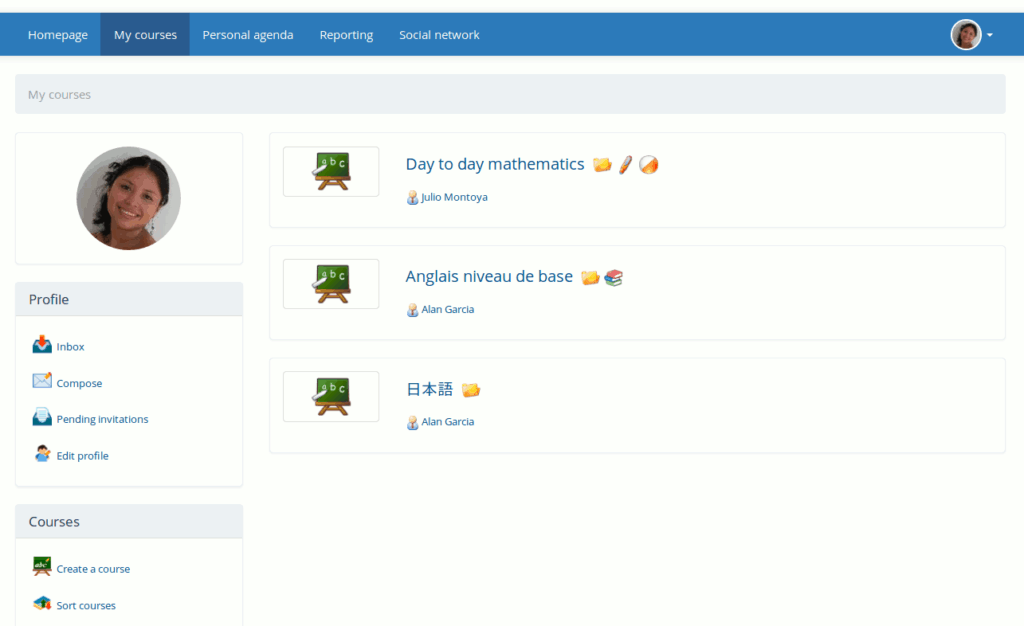 Price: It's FREE forever. You can contribute to the project and gain additional benefits by becoming a Chamilo member. The bronze membership costs 25 € per year (gives access to general assembly), silver costs 150 € per year, and gold costs 1,500 € per year (comes with two live sessions with experts for explaining advanced functionalities).
Chamilo strives to support various educational paradigms through its suite of flexible, user-friendly, and adaptable tools. It's an easy-to-use software with users spanning industries like bio-pharmaceutical, fitness, primary education, and more. Features include SCORM content support, generation of certificates, skills management, and course catalog & shopping cart for selling your courses.
You can create lessons, exercises, and assessments, add links to external resources, share files through Dropbox, and interact with students through chat. If you want to report an issue or get stuck with a feature, you can avail of support through its friendly community. You can also pay to become a Chamilo member and get VIP support.
Either create basic text courses with multiple-choice quizzes or advanced courses with conditional questions, wiki, assignments, group collaboration, and forums. For adding videos, you can integrate Chamilo with Big Blue Button (an open source video conferencing tool) by installing its plugin.
The software is supported by the Chamilo Association, a non-profit organization, to ensure its continuity — so you need not worry about the stability of the LMS.
If you don't mind putting in the extra work of reading and learning the functionalities of an e-Learning tool through extensive documentation, then Chamilo LMS is a great pick. It's the preferred choice for setting up virtual classrooms by institutions.
Five Questions You Can Answer To Find The 'Perfect' Online Course Platform…
Creators can get overwhelmed quickly with numerous online course platform options on the market because they don't understand how the capabilities of a course software fit their business needs. Here are five questions you can answer to arrive at the best course platform for you:
Does it take care of the requirements of your prospective students?
Businesses that obsess with meeting the needs of their customers are more likely to succeed than the ones that don't. Think about how the online course platform features are helping your audience achieve the goals and learning outcomes you promise through your course. Consider beta testing with a subset of your students to ensure they like your course interface and the platform facilitates their learning.
Is the software interface easygoing for your tech skills?
While most tools offer drag and drop course creators, you might need to play around with code for advanced customizations. So consider your non-negotiable needs in terms of the look, feel, and features of software upfront. If you're not comfortable with integrating email marketing tools, course platforms, and other software, then pick an all-in-one course creator.
Does the software price meet your budget?
An enterprise-level Learning Management System (LMS) might serve your needs excellently, but is it going to be too costly? Starting up an online course business involves costs like domain, hosting, video production, design, marketing tools and advertising costs, and miscellaneous expenses besides the online course platform. Don't bite off more than you can chew.
How will the online course platform user experience reflect on your brand?
While they offer an existing audience, course marketplaces offer little flexibility in terms of look, feel, and the learning experience of your course. So if you're ready to put in sweat equity to build a valuable informational product that reflects your brand, then choose a hosted online course software. Weigh the marketing, Ecommerce, and design capabilities to choose between these dedicated platforms.
How do the tools on the platform contribute in making learning effective and engagement high?
Customers who don't experience the benefits you promised in a course won't refer it to their peers. And the typical completion rates of courses can go as low as 15% — so leverage quizzes and gamification, accountability partners, learning communities, and other engagement tools available in your course platform to ensure students stick around.
Frequently Asked Questions About Online Course Platforms
Now that you know the possibilities with online course software, let's answer a few of the most commonly asked questions regarding them.
What is the best platform for online courses?
Thinkific, Teachable, Kajabi, and Podia are some of the most feature-rich and best overall online course software for serious creators. For side hustlers who want to test the waters, online course marketplaces, like Udemy and Skillshare, fit the bill.
How much does it cost to create an online course?
It can cost between $150 on a shoestring budget to $5000 or more a year to develop and sell an online course. The lion's share of your course budget will include hosting and domain expenses, design services, video production, email service provider, and marketing costs.
Are online courses profitable?
An enterprise-level Learning Management System (LMS) might serve your needs excellently, but is it going to be too costly? Starting up an online course business involves costs like domain, hosting, video production, design, marketing tools and advertising costs, and miscellaneous expenses besides the online course platform. Don't bite off more than you can chew.
How long does it take to create a course?
Short course development with a few videos might take only a couple of days. But an in-depth course with multiple modules can take over a hundred hours spread over three or more months. This time accounts for steps including research, idea validation, design, video production, and course launch.
How do I create an online course?
Here are five steps to develop a successful online course:
Find out the problems you can solve with your skills and experience.
Come up with course ideas and validate them by surveying an audience.
Create a course curriculum and tie it to persuasive learning outcomes.
Produce videos and other course content.
Launch, market, reiterate, and market again!
And with that last answer, it's a wrap.
NOW:
Pick An Online Course Software And Start Teaching…
Whatever your teaching goals, I've introduced you to fifteen course platforms with diverse sets of features. Most of them come with free trials, so you can explore a few tools that seem relevant to fulfilling your needs and consider the five factors that I shared at the beginning of the article.
If you have an existing audience, have validated your course idea, and progressed significantly in your course creation journey, then don't spend a lot of time mulling over the "perfect" platform. Thinkific, Teachable, Kajabi, and Podia are powerful software and will work well for the most serious course creators.
If you've decent tech skills and run a WordPress website, then give LearnDash a shot. Just exploring the realm of online courses casually? It might make sense to start by teaching a course at an online course marketplace. Side hustlers occasionally end up becoming top teachers at Udemy and Skillshare — thereby earning six figures a year in passive income.
Which online course platform is your favorite from the list? If I missed out on your favorite software, then please share your experience with it in the comments below.