Of all the stats, this is the most important digital marketing statistic: you need to know digital marketing statistics. We have curated the most pertinent digital marketing stats just for you, so you don't have to waste your time trying to do your own time-consuming research.
By knowing these, you will be able to gain a competitive edge in the digital marketing industry.
These stats are from a wide range of subjects that might concern digital marketers, and using these, you can hope to get a wide and whole-encompassing perspective on the current digital marketing landscape.
You'll also learn how to design your marketing budget and digital marketing strategy. Let's dive right in!
Stats on Organic Web Searches and SEO
To begin with, we look at some SEO and organic web search traffic stats, fueled by search engines like Google.
This is one of the main ways in which a good digital marketer tries to gain traffic, and it is something you must understand and learn if you want to reach a large audience on the web.
1. Using strategic keywords is the number one SEO marketing strategy, according to 71% of marketers. (HubSpot)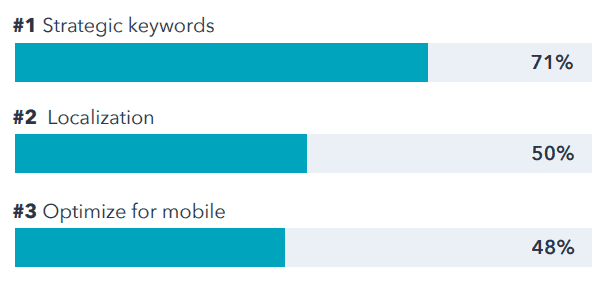 2. After social media, the website is the second most popular marketing channel. (HubSpot)
3. SEO for mobile sites on mobile devices is considered an effective investment by 48% of SEO marketers. (HubSpot)
4. In the year 2021, 69% of marketers spent money on SEO. (HubSpot)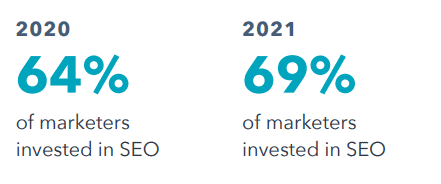 5. Only 0.78% of Google searches went to the second page and clicked on something. (Backlinko)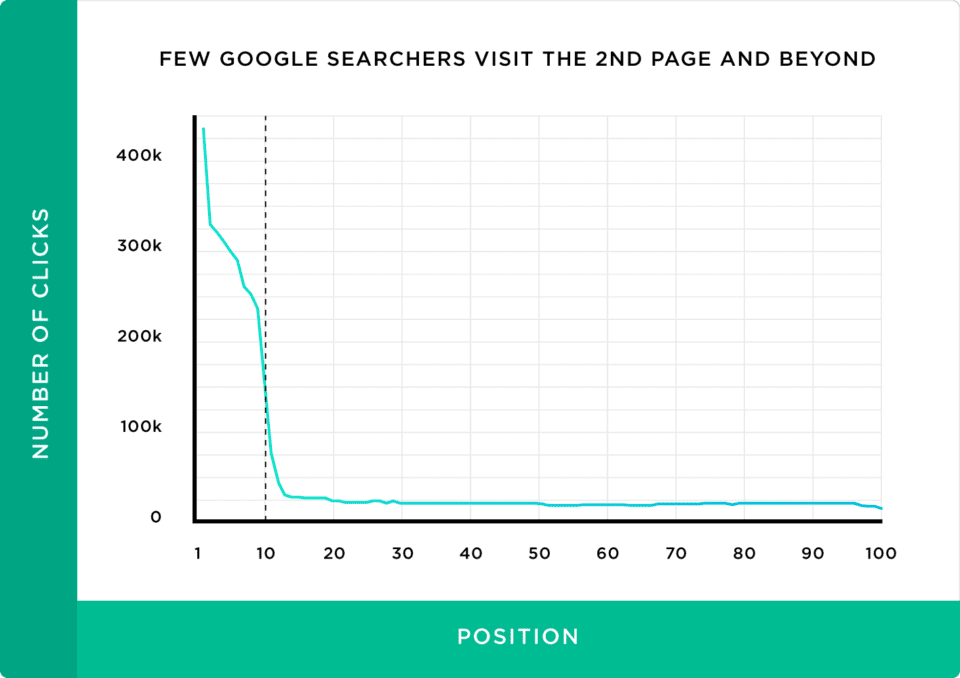 6. CTR increases by 2.8% on average when you move up one slot in the search results. (Backlinko)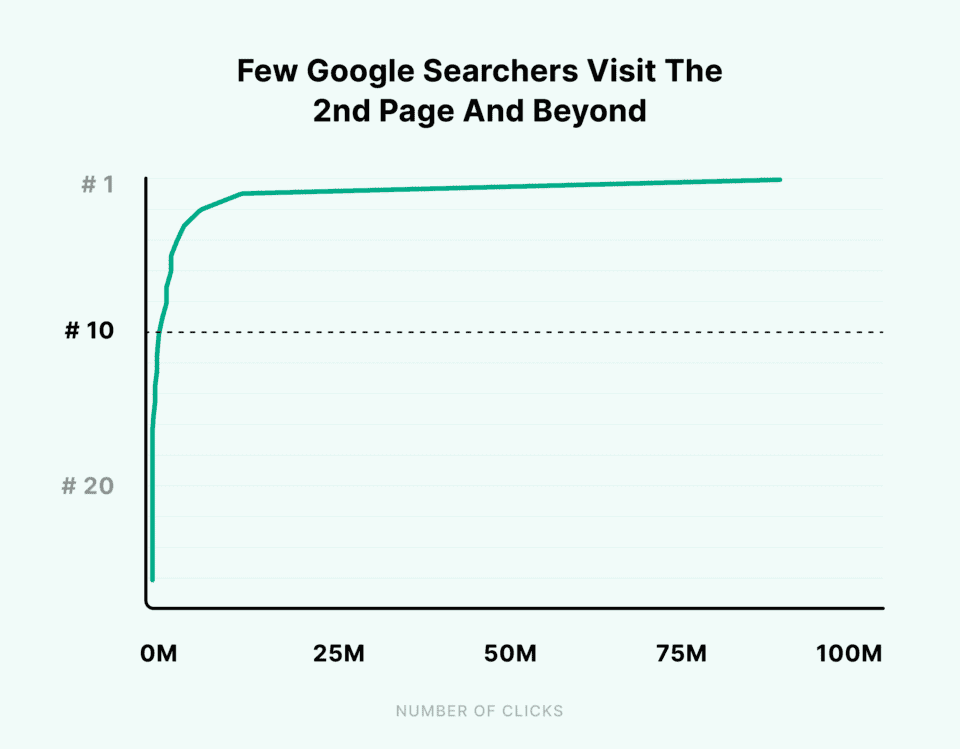 7. CTR increased by about 4% in titles with a positive sentiment, versus a negative sentiment. (Backlinko)
Tips to Improve your Conversion Rate Optimization (CRO)
We just looked at some interesting SEO and search related stats.
As a good digital marketer, you would want to improve those results, by getting more traffic through SEO and web search. So what can you do to improve? Let's have a look:
1. With a 15% conversion rate in 2020, email collection forms were the most successful in converting viewers. (HubSpot)
2. With a conversion rate of 12.7%, advertisements placed at the beginning of videos perform the best. (HubSpot)
3. On mobile phones, Q421 saw 2.3% of Ecommerce website visits result in purchases, compared to 3.8% on desktop. (Statista)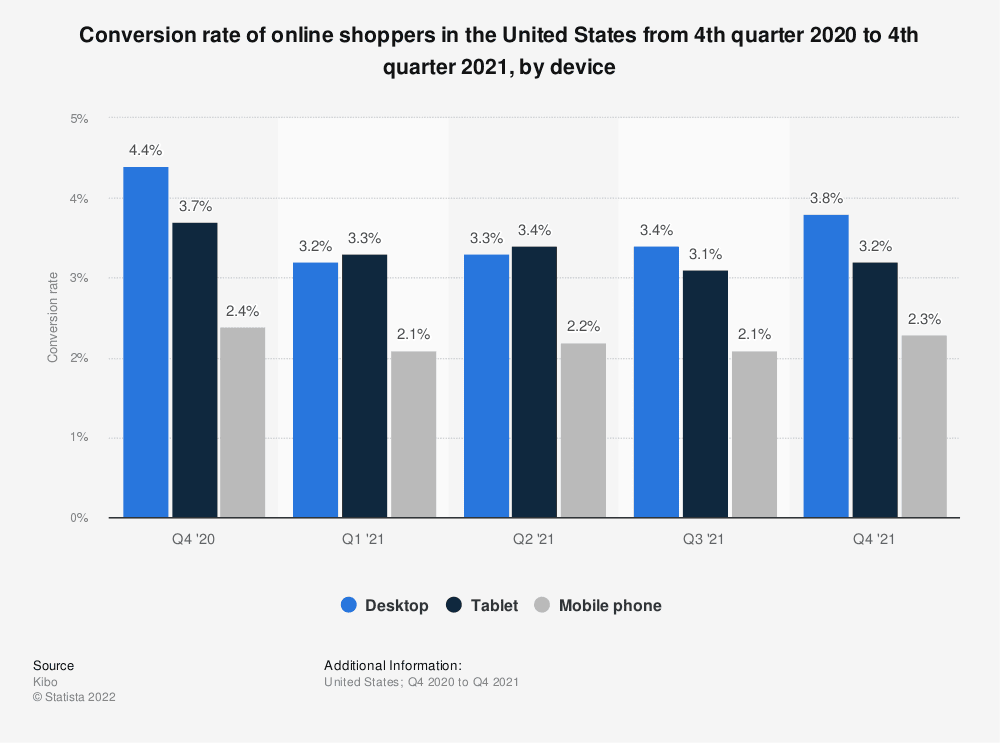 4. 51% of customers say they will unfollow a brand if it irritates them on social media. (Amity)
5. Before purchasing a product, 86% of women conduct surveys on social media. (Amity)
Social Media Marketing Statistics
While landing traffic based on organic google searches is a great way to go about digital marketing, another great way is to take the route of social media advertising.
If you are a marketer looking to do just that, you need to know these social media marketing related stats.
1. Every day, one billion hours of video are watched on YouTube. (YouTube Blog)
2. 70% of consumers have purchased a product after seeing it advertised on YouTube. (Google Ads and Commerce Blog)
3. Marketers claimed that they had the highest ROI from Facebook among all social media platforms on which they advertised. (HubSpot)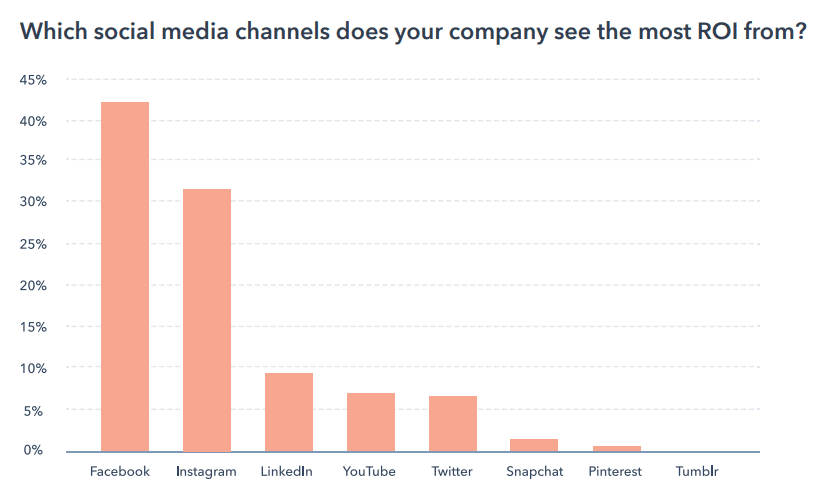 4. According to marketers, Facebook is the most popular social network platform among people of all ages who are internet users. (HubSpot)
5. For marketers, Instagram is the second best performing social media network.
6. In 2021, 82% of B2B content marketing experts used Twitter for their organic marketing efforts. (Content Marketing Institute)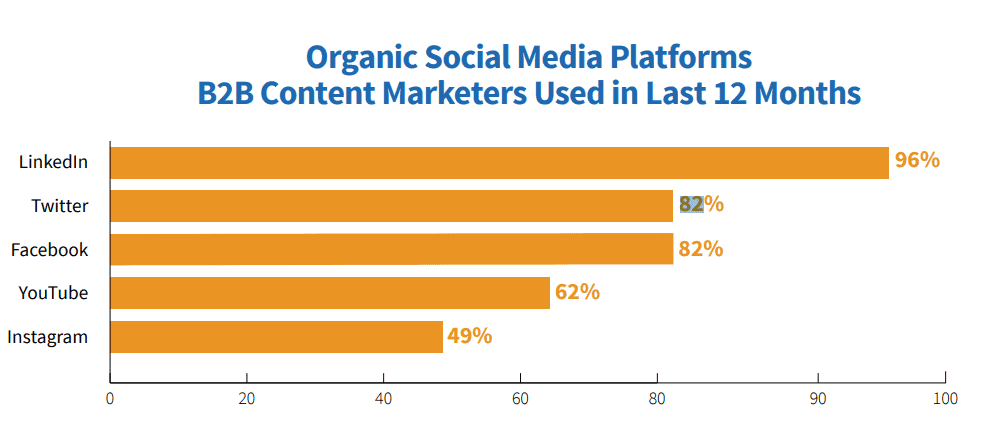 7. Carousel Ads on the web delivered a 20% increase in click-through rates. (Twitter Business)
8. The most popular sites used by social media marketing experts are Facebook, Instagram, and Twitter. (Hubspot)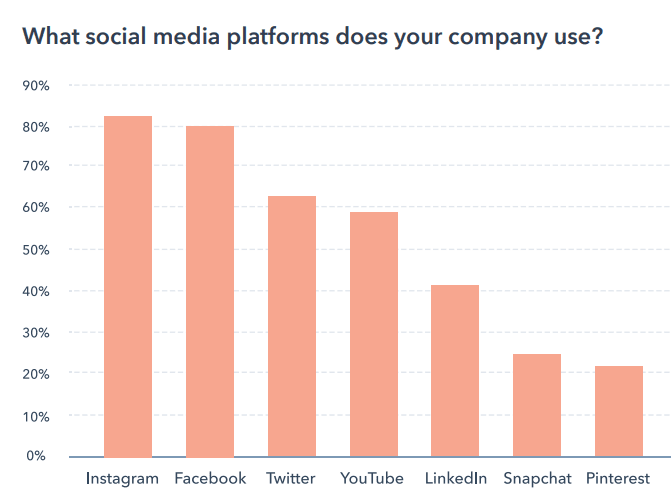 9. Social media stories are considered "very effective" by 57% of marketers, while 35% consider it "somewhat effective". (Buffer)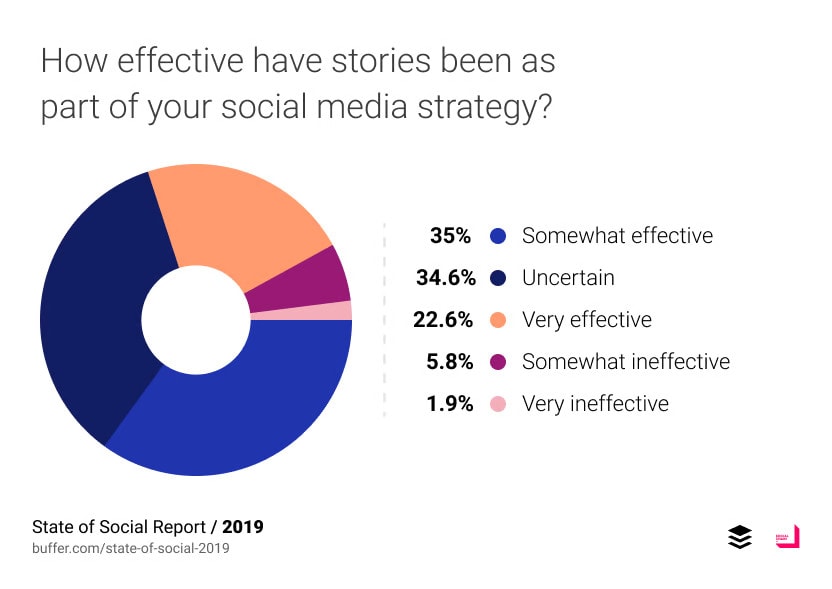 Statistics on Digital Marketing for Ecommerce
A lot of us have Ecommerce companies that we would like to drive traffic to.
While all the aforementioned marketing methods work for Ecommerce, too, let's take a deeper dive into Ecommerce marketing in specific to help you understand even better how to put your Ecommerce site on the map.
1. In 2020, 17% of all retail sales globally were ECommerce sales. (Statista)
2. 43% of Ecommerce traffic comes from organic Google searches. (Wolfgang Digital)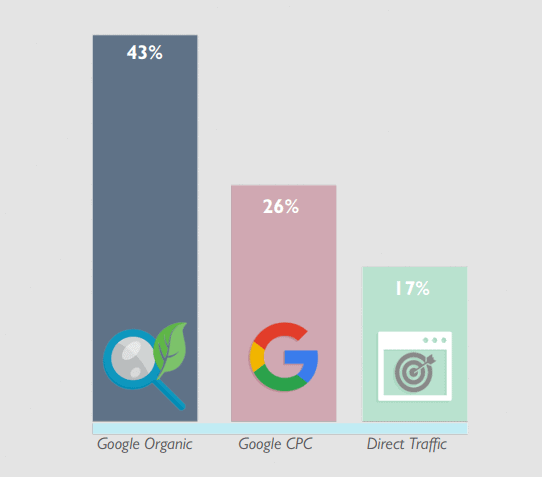 3) Each US customer is expected to spend an average of $1,800 annually on Ecommerce. (Statista)
4. Amazon accounted for 50% of all US Ecommerce sales as of 2021. (Statista)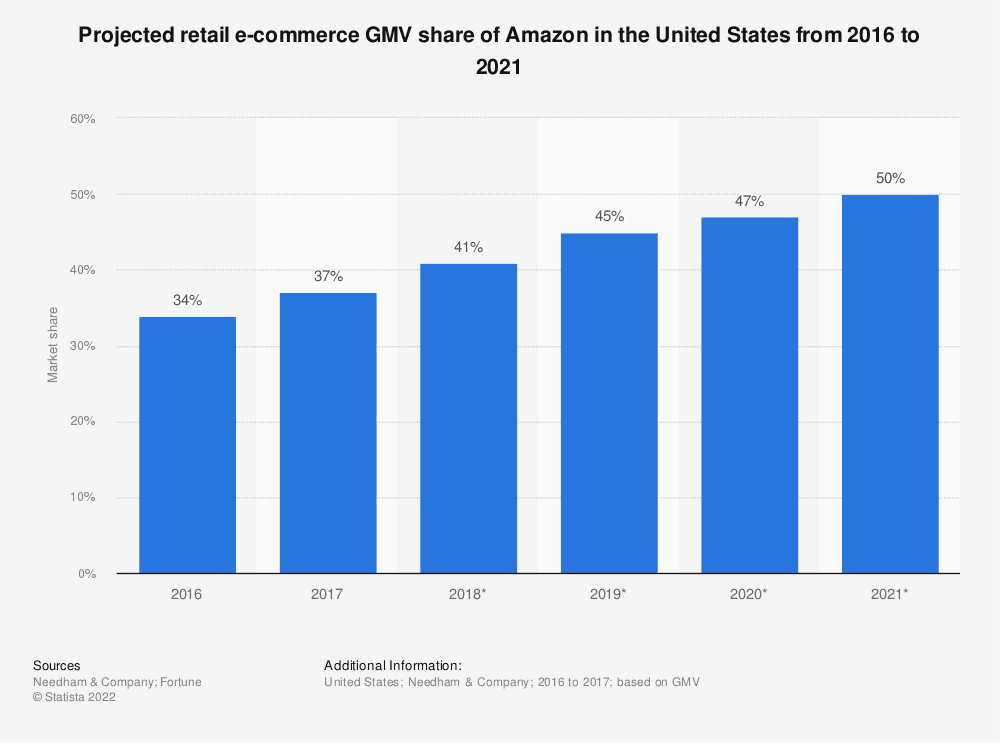 5. Free delivery is the most effective inducement for 53% of online buyers in persuading them to buy something from an online retailer. (Statista)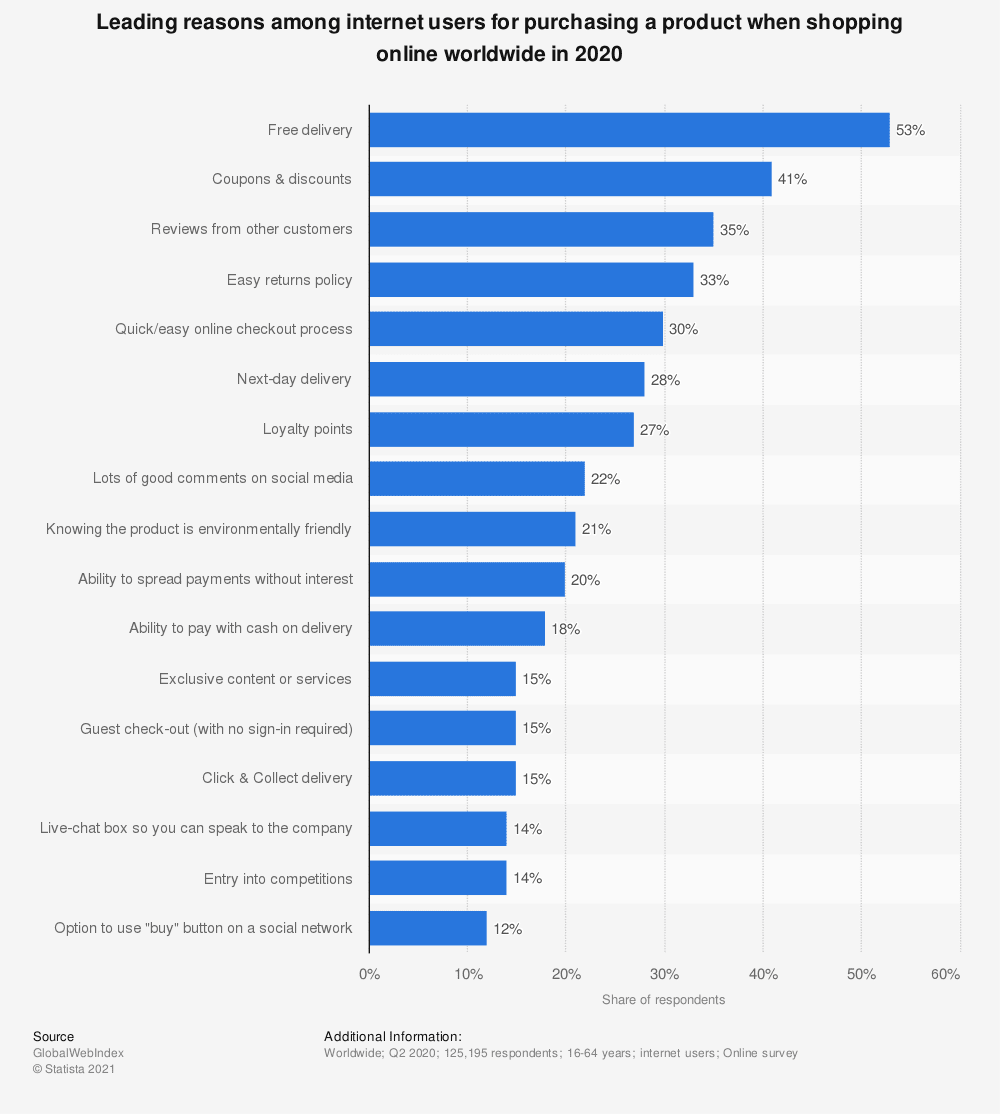 6. It is reported that 56.6% of individuals abandoned their shopping carts in the US as of June 2023. (Fresh Relevance)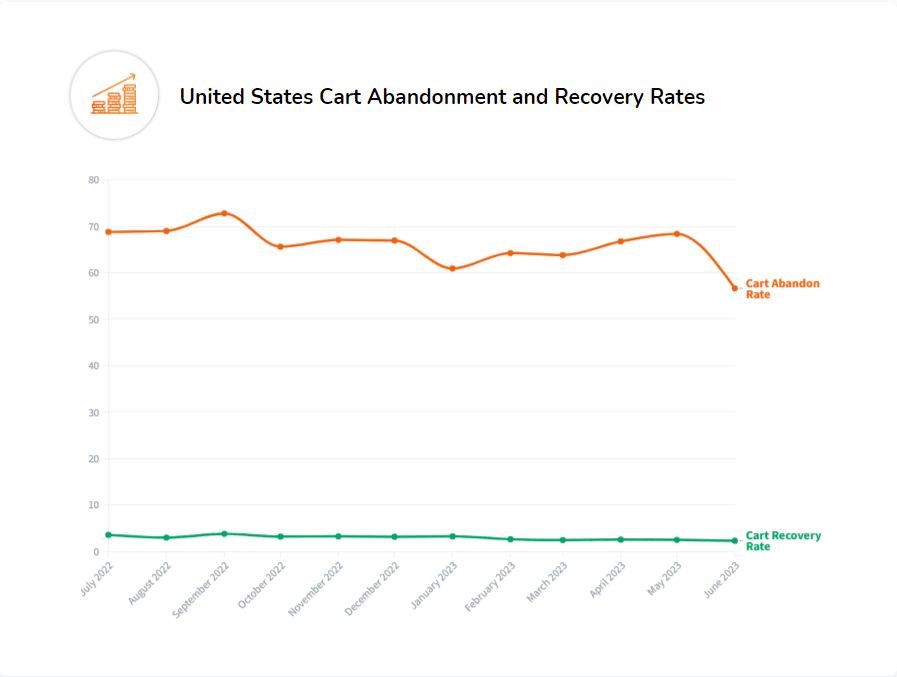 Engagement Stats to Help You Market Better
We have now looked at various stats for digital marketing, and numbers on how to effectively reach social media users, as well as how it works on Ecommerce sites.
But to make your digital marketing even more successful, you need to be able to engage more with your audience, and these stats will help you understand just how.
1. According to 81% of marketers, video content has a direct and favorable impact on sales. (Wyzowl)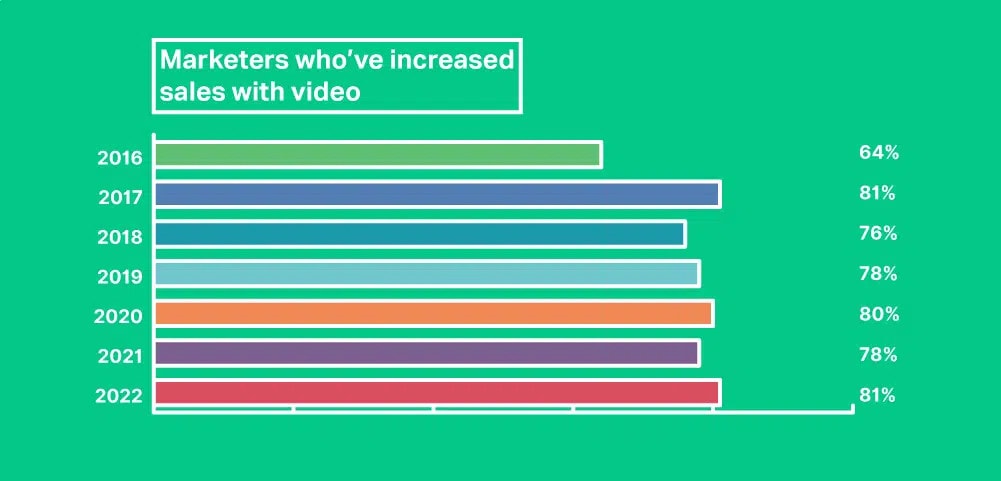 2. Most marketers believe that video marketing is an excellent lead generation investment. According to 86% of video marketers, video has been successful in generating leads for them. (Wyzowl)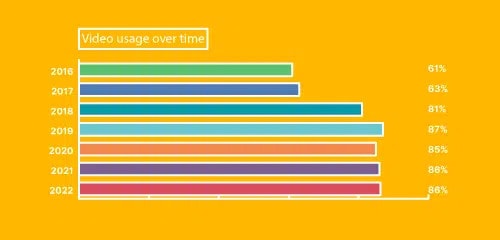 3. 94% of marketers feel that videos have helped their customers understand their product or service better. (Wyzowl)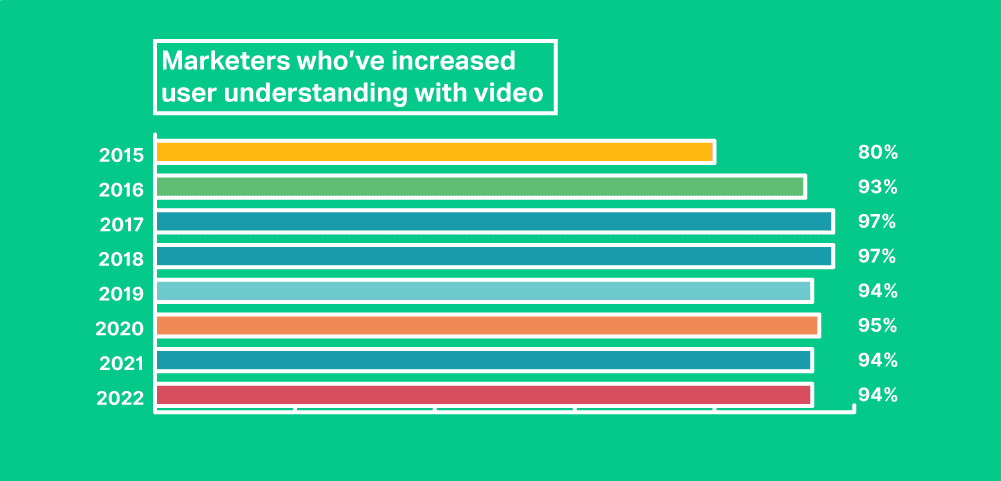 4. When it comes to email marketing statistics, here's an interesting one: email marketing is recognized as having the highest ROI by 30% of marketers worldwide. (Statista)
5. 70% of marketers stated their best-performing emails came from a person rather than a company. (Databox)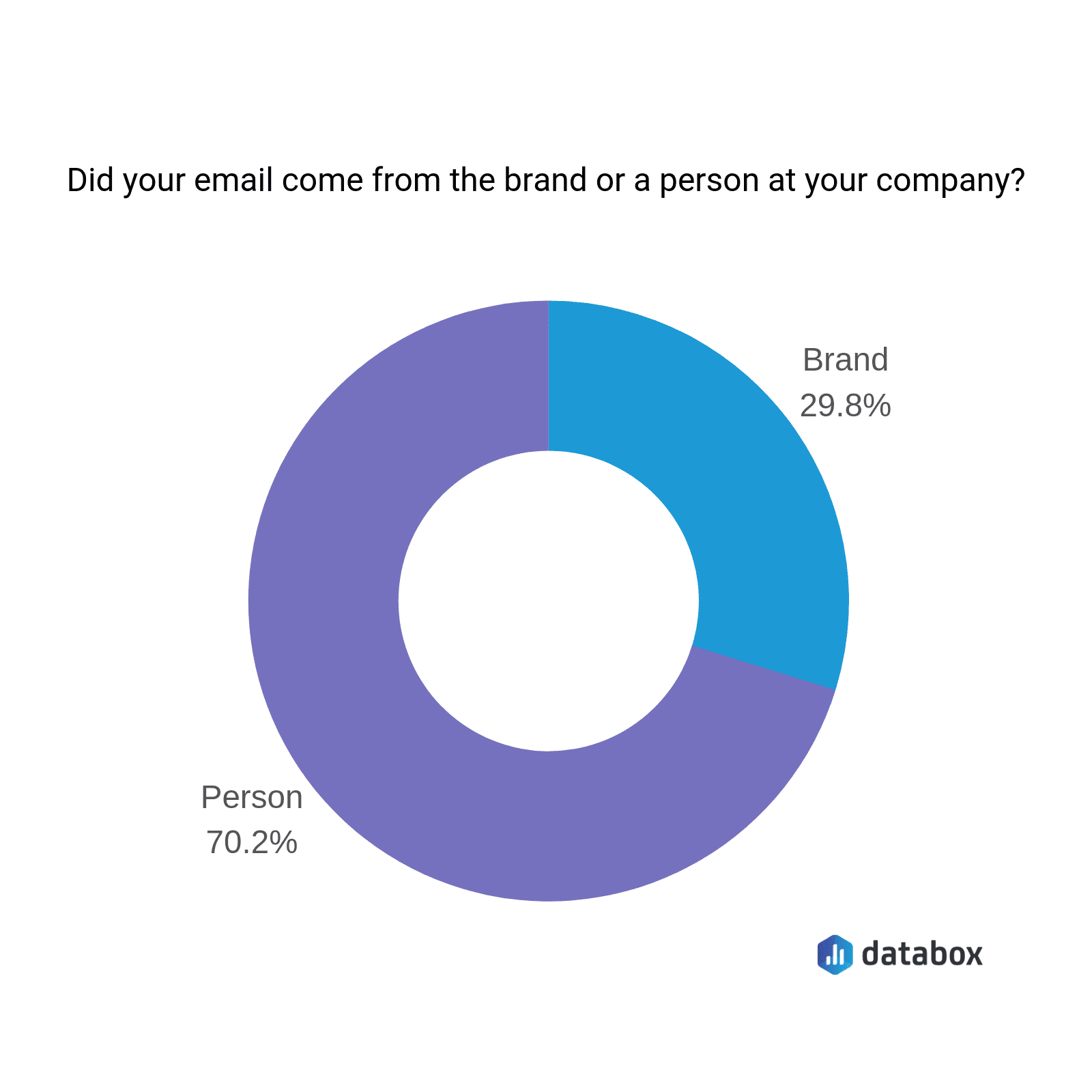 Essential Lingo and Knowledge for Designing Your Marketing Campaign
Now that we have looked over a multitude of stats on most forms of digital marketing that exist, and the various digital marketing strategies that YOU can adopt, it is almost time for you to get to making your own marketing campaign.
But before you do just that, here are a few last things you must know about digital marketing lingo and what all you should keep in mind while designing your marketing campaign.
1. If you want to be a successful digital marketer, keep these 6 things in mind while designing your campaign:
Have: What will they have or gain after they download and consume your offer?
Feel: How will they feel better, smarter, or more successful for accepting your offer?
Average day: How did you affect their average day by changing or improving it?
Status: How does the status of people who consume your product increase?
Proof/results: What social proof, case studies, or testimonials validate your offer? How can you promote the sense of belonging that people will get from joining other people who've responded?
Speed: Speak to the time savings or quickness of applying the information in your offer. (Digital Marketer)
2. Here is some digital marketing lingo that you must know:
Traffic Temperature: At each stage of the customer journey, your audience has a different relationship with you, and the strength of their relationship is referred to as temperature.
Cold Traffic: Generally, this is new traffic from people who are in the brand awareness stage. These people are good prospects for your business but have never heard of you or your brand.
Warm Traffic: Warm traffic comes from people who know who you are but haven't bought anything yet.
Hot Traffic: Hot traffic comes from people who are at the Conversion stage. These are your buyers, people who are ready to buy or have already bought something from you.
Retargeting Campaign: An ad campaign designed to reach the target audience with a message and offer that is based on their previous behavior.
Frequency: How many times has an ad been shown to the people you're targeting?
Relevance: Relevance measures people's engagement level and how much they like your ad. (Digital Marketer)
Conclusion
These statistics should have given you an idea of what is needed if you are to be successful. We told you various statistics about the current landscape and tied that in with improvements that you can make via techniques that have been proven to be useful.
If you have a startup or are the upcoming owner of one of the multitude of small businesses, you can use the knowledge you have gained to stand out.
Now it is your turn to make a mark!