You have done the hard work: you got all the podcast equipment, you chose a podcast hosting, and you uploaded your first few episodes. By the time you have survived all these struggles, you're suddenly hit with the question: "Where do I get my podcast listed? How do I find new listeners?"
Ideally, you should submit your podcast to every podcast directory to make it available to every possible listener. Widely distributing your podcast is the best way to get new listeners and be easily accessible to your audience. 
Luckily, this part of podcasting is quite easy because of the variety of options you can choose from. And I have made it easier by listing the 20 best podcast directories in the market in this article. 
I have divided all the podcast directories into 3 categories – top six podcast directories you should definitely be on, additional podcast directories that can help you get new listeners, and ones that allow you to self-publish your podcast.
Table of Contents
Biggest Podcast Directories You've To Be On…
These are the top 6 podcast directories where you should get your podcast listed on number #1 priority:  
1. Apple Podcasts
Apple Podcasts is one of the most popular places to distribute your podcast. It was rebranded from iTunes to Apple Podcasts because of its increasing usage and popularity. The word is that if you want your podcast to be found at all, you should be on Apple Podcasts. 
It is that important. 
The process with Apple Podcasts can take a while, so make sure you meet all the submission requirements and plan ahead.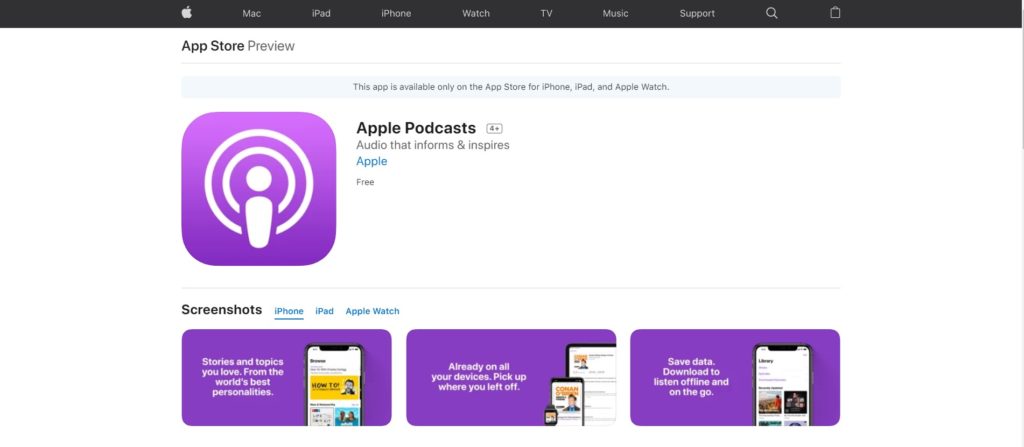 Here is a step-by-step guide on how you can upload your podcast to iTunes. 
2. Google Podcasts
Since Google Play music is gone, Google Podcasts has come into the picture for allowing its users to listen to podcasts anytime, anywhere. 
The reason why you should definitely distribute your podcast on Google Podcasts is that it will allow your show to be playable in Google search results. How do you use Google Podcasts as a directory for your podcast? 
You don't have to follow any steps in listing it there. Like web pages are aggregated, Google crawls the Internet and finds your podcast. Just make sure that you link to your RSS feed and it further links to your website. But if you are using a podcast hosting platform, many of them do this for you automatically.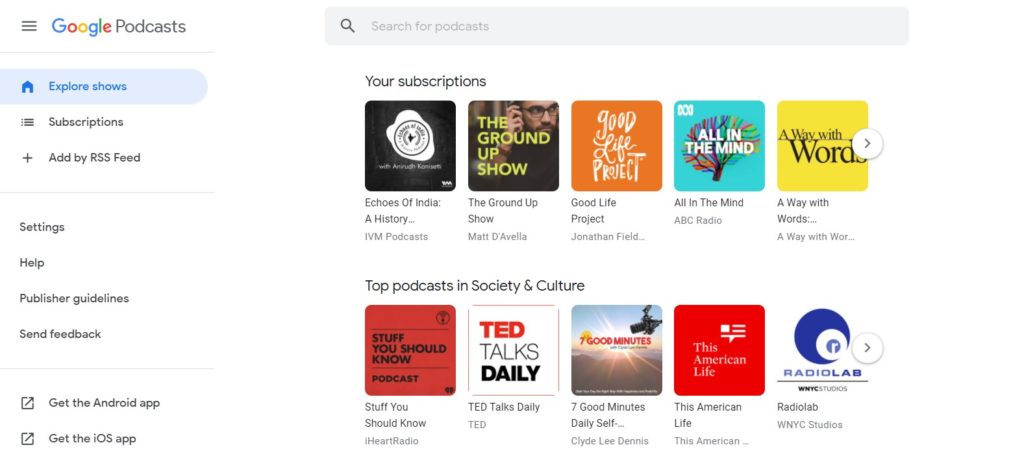 Here is a step-by-step guide on how you can submit your podcast to Google Podcasts. 
3. Spotify
Spotify is on its way to becoming one of the most popular podcast directories. It has 299 million monthly active users in over 92 markets. 
If you are already on every other famous podcast directory and need new listeners, Spotify is your number #1 choice.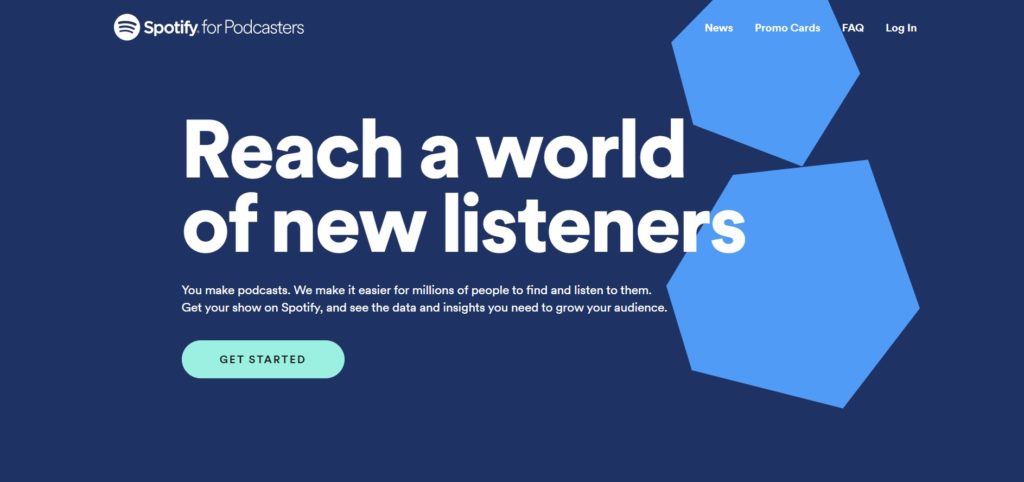 It also offers you analytics on your listeners like which episodes are streamed the most, where people start & stop the podcast episode, etc. These can be beneficial in making your future episode more engaging or get new sponsors. 
4. Stitcher
Stitcher used to be the go-to alternative for listening to podcasts until Google Podcasts came along. But even now, the audience that Stitcher has built is huge and it remains one of the most widely used podcast directories. 
What makes Stitcher stand out is the analytics it offers you: You can see the listening time, monthly active users, number of listens, Stitcher rank, etc. These numbers can be immensely helpful in evaluating how your podcast is performing on the Stitcher app.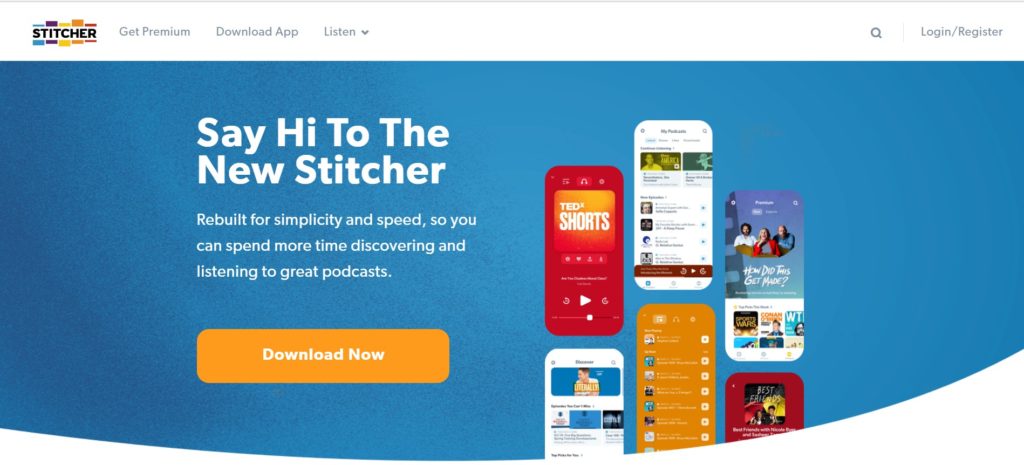 And if your audience would listen to your podcast while they drive, then you should undoubtedly distribute your podcast on Stitcher. It has integration with over 50 card models!
5. TuneIn
TuneIn is becoming increasingly famous among podcast listeners who listen to the news, talk radio, or sports content. The popularity of TuneIn increased because it is available on almost every platform and device. 
It is a radio platform as well, combining all the audio needs of a user in one place. Since this is the place that Alexa pulls its audio content from, it is worth being on this podcast directory. 

The best part is how ridiculously simple it is to get your podcast listed on TuneIn. Just submit this podcast submission form and wait for the approval. 
6. Audioboom 
Audiboom is a place where you can host, distribute and monetize your podcast. They help you connect with targeted listeners and deliver a strong brand message through advertising. 
The best part about Audioboom is that it has partnered with Apple Podcasts, CastBox, Deezer, Google Podcasts, iHeart, RadioPublic, Spotify, Stitcher, and TuneIn. Thus, by getting your podcast listed in Audioboom, you can distribute your podcast on all these other platforms as well. 

Bonus: Audioboom has an embed player that allows you to add your podcast player to your website, blog, or social media. How great is that?
Other Podcast Directories
After you have exhausted the top six podcast directories, here are the podcast directories you should turn to to get new listeners: 
7. Podchaser
Podchaser is the ultimate database of podcasts. Here, the individual listener can rate and review your podcast episodes to help other users. Each podcast gets a profile, information about the episodes & creators, reviews, details about guests & producers, etc. 
There is also a "list" feature in Podchaser that is loved by its users. Here, the user can filter podcasts specific to their interests and share those with friends & family.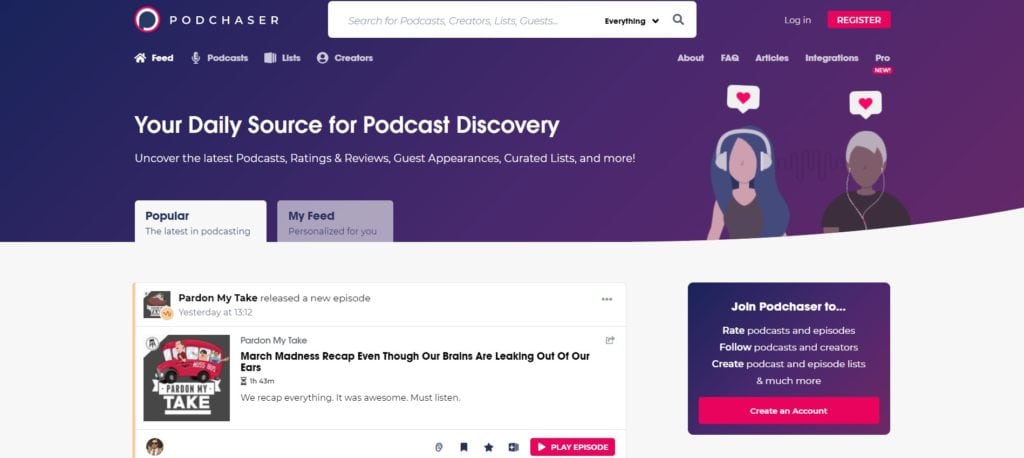 To get your podcast listed on Podchaser, create a creator account, submit your RSS link, and other details. 
8. iHeartRadio
iHeartRadio is an audio and podcast streaming service catering, especially to older demographics. It helps listeners customize their listening experience by choosing their favorite categories in the listener profile. 
Your podcast can be discovered in their Weekly Top Podcasts chart and its wide availability across devices will also be helpful in your podcast gaining new listeners.

9. Overcast
Overcast is a simple podcast directory available for Apple Watch, iPhone, and iPad. Its unique features like smart speed, voice boost, etc. help attract a lot of valuable listeners to the platform.
The rating system that allows Overcast users to decide which podcast appears in the "Featured Podcast" section is a great way to get your podcast some new listeners.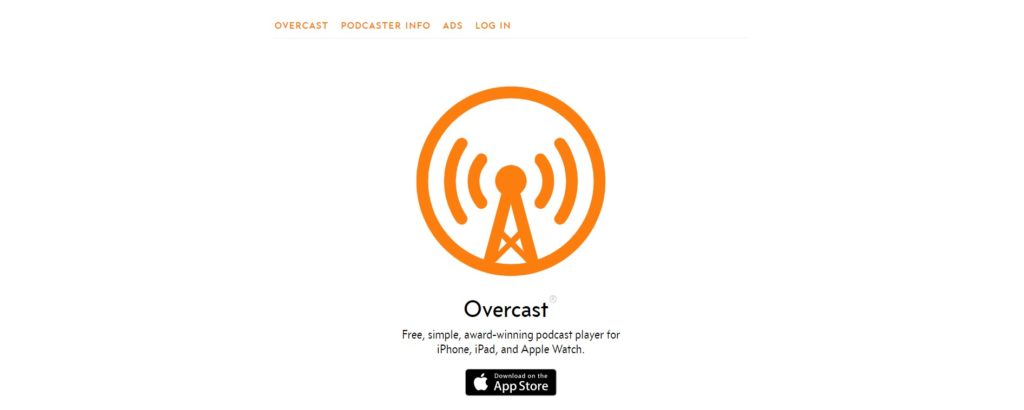 If your podcast is already listed in Apple Podcasts, your episodes will also appear in Overcast's search in 1-2 days. You can also add it manually here. But your podcast must be on Apple Podcast to get listed in Overcast. 
10. Spreaker
Spreaker is the app for podcasters. It has everything: a podcast hosting platform, a podcast directory, desktop software, a podcast app, etc. 

The best part about Spreaker is that it has partnerships with almost all the top directories – Spotify, Google Podcasts, iHeartRadio, Stitcher, etc. In just a few clicks on Spreaker, you can get your podcast listed under all these major platforms. 
11. Saavn
Saavn has over 100 million listeners from 195 countries. This can help you reach a wider audience in a targeted way. Like Spotify, it also hosts music files and becomes a one-stop for listeners who want to listen to their favorite music and podcasts in one app.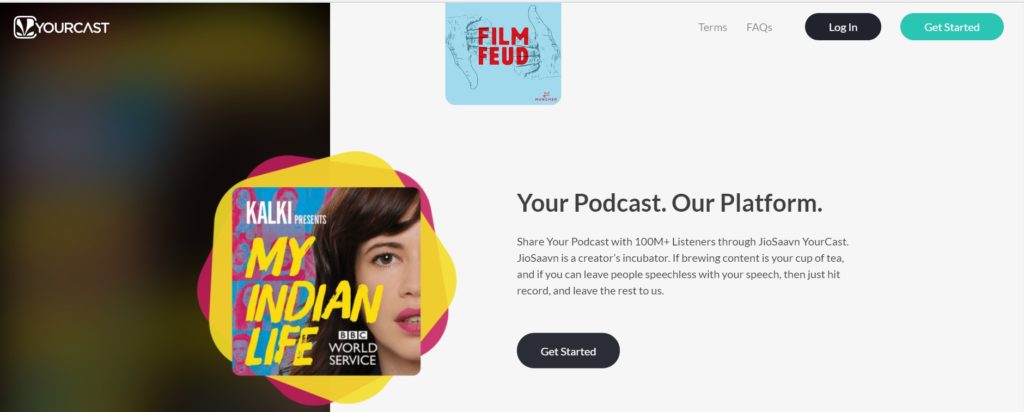 You just need an RSS feed to get started with getting your podcast listed on Saavn. Register your profile and begin!
12. Castbox
Castbox is a unique podcast directory because of how it uses Search-Engine-Optimization and Artificial Intelligence to make the podcast-searching process easy for listeners. It is one of the favorite platforms of podcast listeners who like to experiment with new podcasts. 
Finding the podcaster is also simple through just the episode name and category. Castbox offers good features for podcasters like subscribers, downloads, streams, and social media sharing. Listeners can also comment on your podcast episodes increasing overall engagement.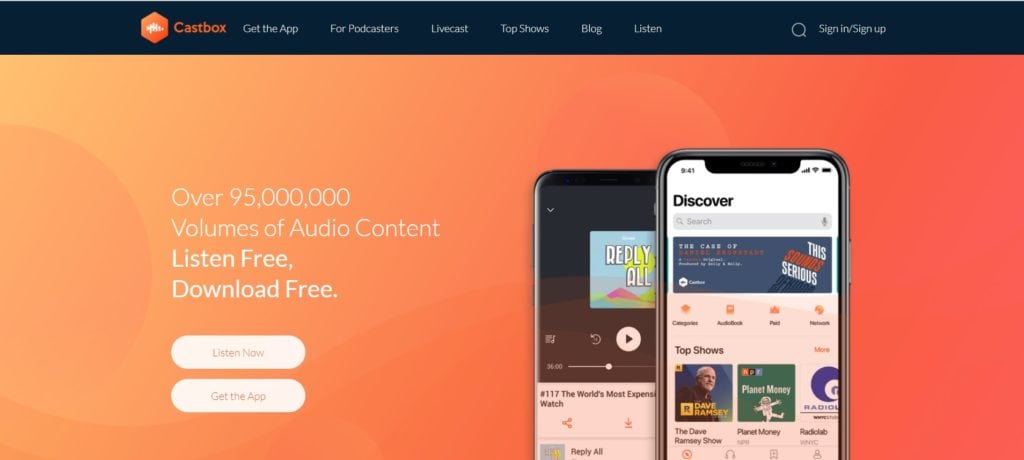 To get your podcast listed on Castbox, you just need to sign up on their Creator Studio and move on to submitting your RSS Feed. 
13. Deezer
If you need new listeners from Europe, Deezer is the place to be. It has over 14 million listeners and they also list podcasts as their streaming service. Learn how to get your podcast listed on Deezer here.
14. Blubrry 
Blubrry is a podcast hosting provider that also has a podcast hosting directory with over a million podcasts. You can also get audience analytics on Blubrry about where your listeners are located, what platforms they are using, and how the number of listeners is growing. 

You can also host private podcasts with Blubrry which allows you to give your listeners exclusive access to your podcast. Blubrry also provides free podcast technical support. 
15. Podbean 
Want a platform where you can host your podcast and get your podcast listed? Podbean is the way to go. 
Podbean gives listeners the ability to personalize their experience by automatically updating their podcast playlists and giving new episode notifications. As a podcaster, Podbean also allows you to promote your podcast.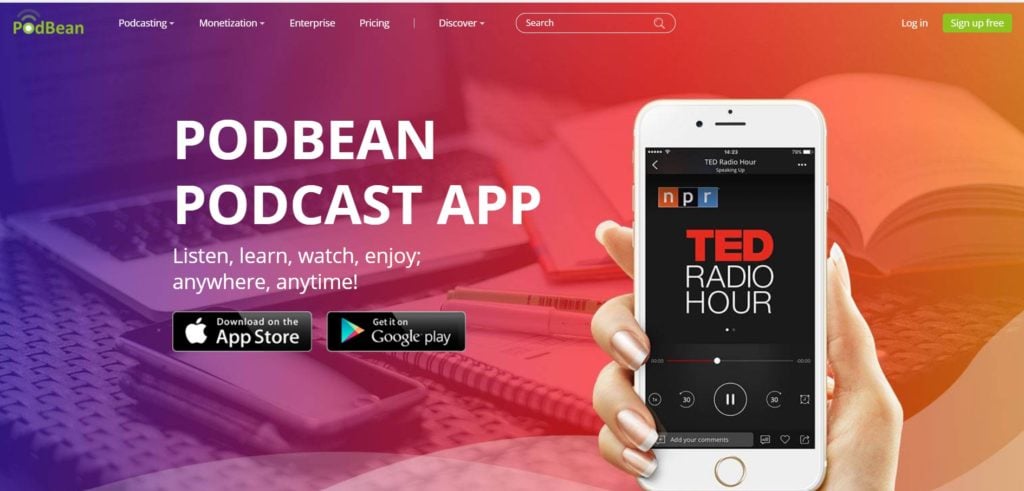 If you want listeners who are passionate about podcasts, then Podbean is the #1 place where you should list your podcast. 
16. PlayerFM
PlayerFM is a powerful podcasting directory that is compatible with a lot of devices including CarPlay, TV Streaming, Chromecast, Android Wear, and iOS. It allows its listeners to listen to their favorite podcasts offline and gives fresh recommendations every day.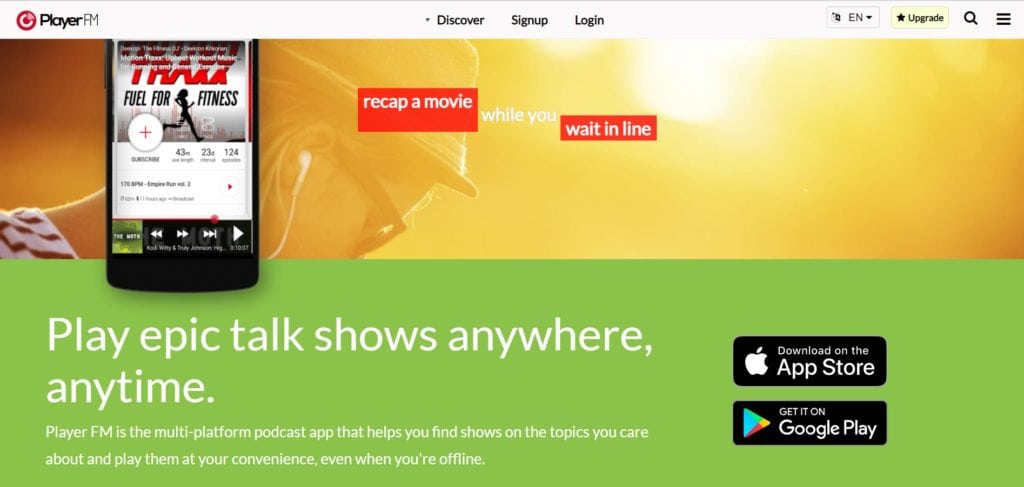 Self-Publishing Podcast Directories

Lastly, there are places where you can simply upload your podcast and get new listeners. Here are a few of those self-publishing platforms: 
17. YouTube
You can self-publish your podcast through YouTube. Your reach can expand with a video recording of your podcast, but if you do not have a video recording, you can also simply use a static image and let your podcast play in the background. 
Many YouTubers now also upload their podcasts on YouTube due to its popularity and crackable SEO. Matt D'Avella shares his podcast episodes The Ground Up Show on YouTube: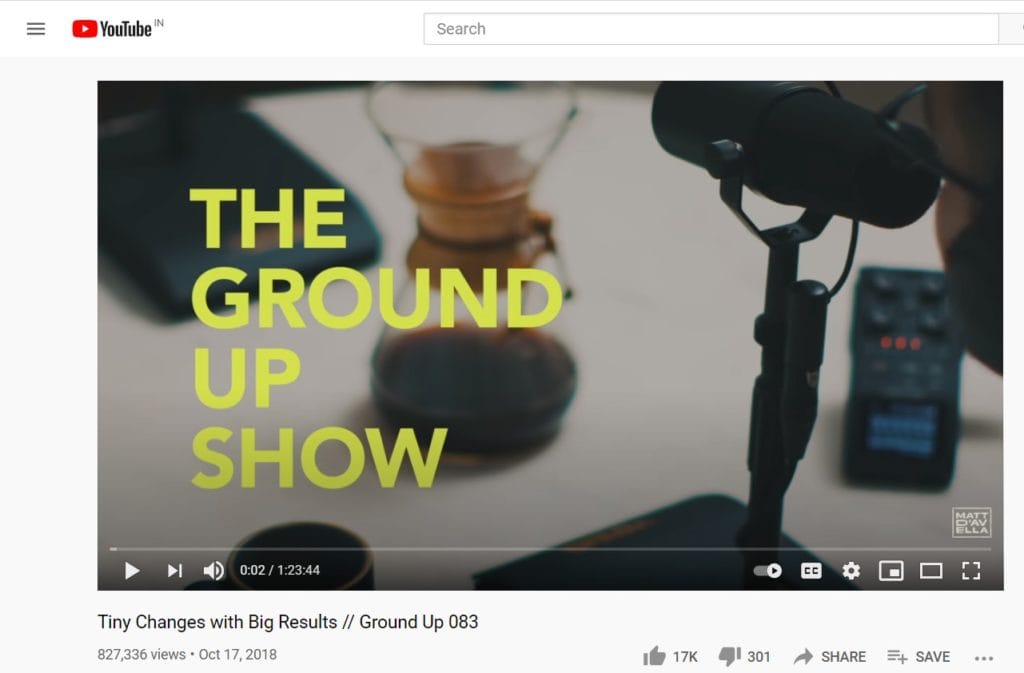 18. Facebook & Instagram 
You can share snippets of your podcast on Facebook and Instagram to increase your podcast's reach and leverage an already existing social media following. Many podcasters also use social media to increase excitement among their listeners for the next episode by showing a sneak peek.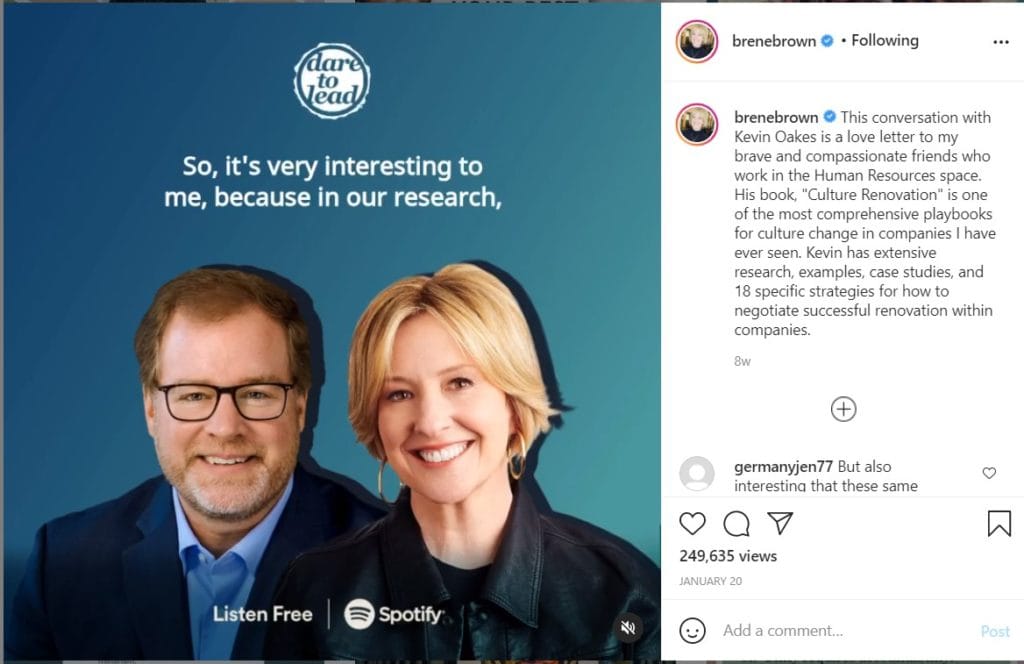 Since video formats also gain more reach on these platforms, you can share a teaser or a small part of your podcast here and redirect the audience to another platform. See how Brene Brown shared a snippet of the podcast with just a still image and subtitles: 
19. Email List
If you already have an email list, add an audio file using your email marketing software and share your podcast directly with your audience. If you don't prefer that, you can also redirect your email audience to the platform where you have listed your podcast. Here is how Shane Parrish does by sharing his podcast The Knowledge Project with his email list: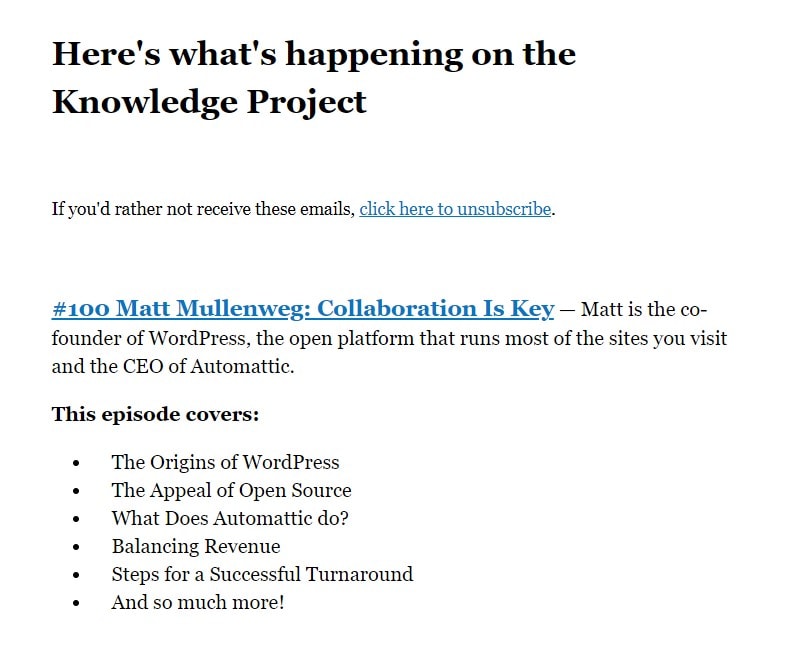 20. Soundcloud
You can easily upload your podcast .mp3 file on Soundcloud using a free account. This is one of those platforms that a selected set of users use regularly. It can help you gain new listeners and foster engagement. You can also monetize your podcast with Soundcloud Premier.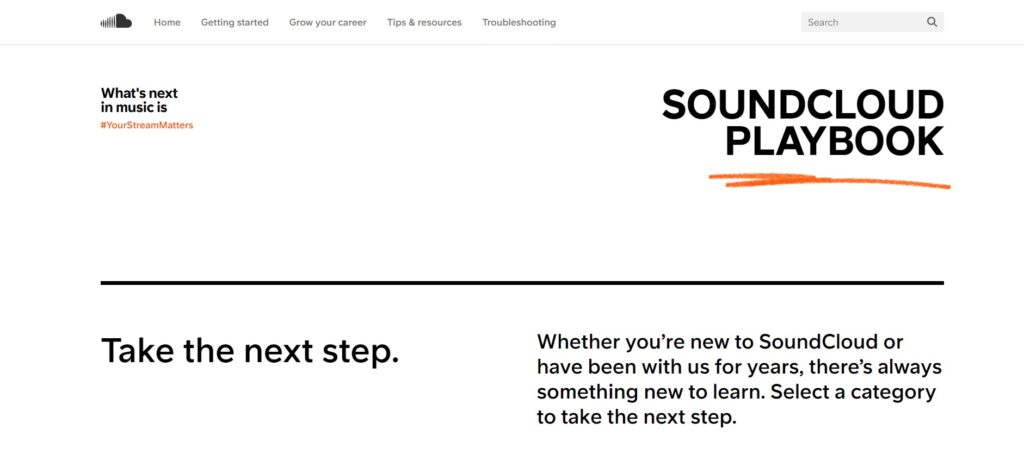 Conclusion

There you have it. An exhaustive list of the major and minor podcast directories where you should list your podcast. After creating your RSS Feed, block out some time and try & get your podcast listed in all these directories so that your podcast is available everywhere people can listen.