As of 2019, 38 of the top 250 SaaS companies (which comes to about 15 percent) in the world didn't even have a blog.
If you're here, I'm sure you're either among the 85 percent SaaS companies who create educational, high-quality content. Or planning to start a blog to do the same.
Either ways, here's how I can be of help to you:
Mandatory shameless self-promotion plug with logos of a few reputable publications where I've been published (just to prove I'm credible and all, ya know?):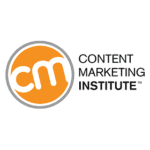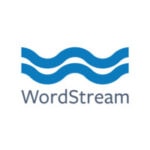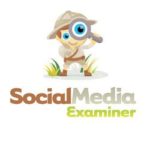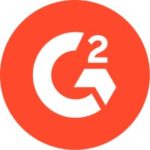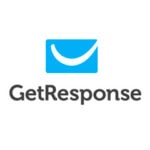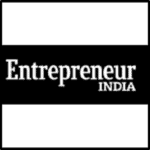 Long-Form Content That Dominates Search? You Got It!
Content is one of the reliable acquisition channels for SaaS companies. The biggest SaaS blogs rely on long-form "skyscraper" content for the purpose of SEO, thereby driving a compounding monthly growth rate of 9.01 percent through organic search.
Yet as per the 2021 Content Marketing Institute B2B benchmarks report:
Most B2B companies have small content marketing teams that struggle with finding time for content creation.

Finding competent "partners" with adequate topic expertise is an even bigger challenge.
I Specialize In High-Quality Content Creation For SaaS Companies…
Here's an article for my own website ranking for the keyword: "how to make money on YouTube":
It's already driven close to 35k unique pageviews:
And hey, the main phrase for this article had a keyword difficulty of 66 out of 100 as per Ahrefs, translating to needing backlinks from 167 websites to rank in the top 10.
Yet I find a berth on the first page (on most days):
As that saying goes: eat your own dog shit food.
"Chintan has been splendid to work with! I consider him to be very knowledgeable in online marketing and SEO. His articles were well articulated and was a pleasure to work with. The output that we received was rarely edited and published on time. I would recommend Chintan for any companies looking to hire an outstanding copywriter."
– Charlo Barbosa, COO of Native Ads
My rates for writing a standard long-form content piece start at $1250. I can give you an exact quote depending on the complexity of your project, word count, and other requirements. Drop me the details of your project, and I'll get back to you ASAP.
C-Level Ghostwriting? You Got It (But Sshhh…)
Here's a super long 20k-word article I ghost wrote for a known co-founder in the marketing industry. It ranks on the first page and continues to drive over 11.2k visitors with a value of $11.3k every month!
Ghostwriting rates are 20% higher than my usual rates because I lose credits and long-term advantages from the article.
Want A "Head" For (I Mean "Of") Content?
Just starting out your SaaS or B2B project and want me to plan it from scratch?
I can streamline and manage the publishing of articles for you including (but not limited to):
Conducting keyword research,

Planning the editorial calendar,

Drafting the writing guidelines,

Managing writers and content operations,

Guest posting on authoritative publications in your industry.
Your one-person content team, dare I say?
"Chintan is the man when it comes to all things content marketing and strategy. He absolutely smashed every goal I set him and far exceeded expectations (which were already very high based on his reputation). He's also an absolute pleasure to work with, with super responsive communication and a really fun and lighthearted demeanor. If you get the chance to work with Chintan, definitely don't miss out on the opportunity."

– Mark Patchett, Founder of Growth Shop
Here's a website which I took over as the "head of content" taking their Domain Rating from 2 to 39 within a year (it later jumped to 54 without any promotional efforts). In my tenure, the website experienced 8x growth in visits and 9x growth in visitors:
Want me to do something like this for you?
Book my full-service content marketing retainer starting $3k per month. Email me the details of your project to get an exact quote.