Want to know a key benefit of cracking freelance writing jobs?
They could all be pursued from the comfort of your home, or while sipping margaritas on the beach (if you like that better).
In this article, I'll introduce you to thirty types of writing jobs from home. You can pursue them all without getting out of those pajamas. Later in the article, I'll leave you with five professional platforms where you can find job listings and crack these jobs.
Types Of Writing Jobs
Let's look at the types of writing jobs you can do from home and get paid for them.
1. Long-Form Content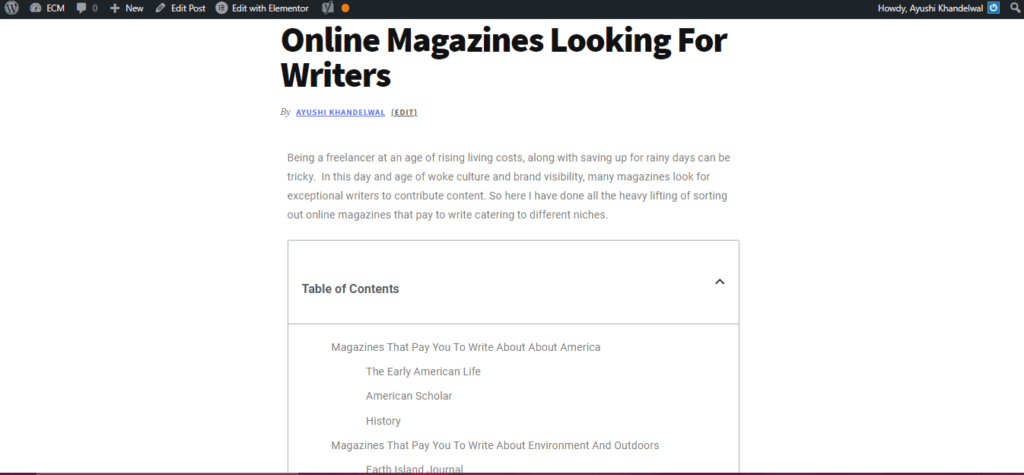 Long-Form Content, as you would have guessed it, is lengthy, researched, and informational. It offers in-depth analysis on one topic or subtopics under an umbrella term. Jobs surrounding this niche will require you to produce content around 2,500 and 5000 words.
These are mostly blogs written by SMEs or experts on the topic written in a conversational tone to engage and inform the readers. Now, just because they are long-form or need research does not mean that they cannot be entertaining.
Blog posts rich in the textual matter can range from educational content to entertaining bits like music types, arts, etc. It is a reliable source of income as many companies hire writers to generate weekly or bi-weekly long-form content.
2. Freelance Blogging
Blogging, whether long or short form generates stable income for freelance writers. Being a full-time freelance writer may make you skeptical. It isn't as wobbly as it sounds.
Possessing excellent language and grammar skills along with SEO knowledge puts you ahead of the pack. A typical blog is about 800 and 1,500 words long. However, a long-form blog can go up to 5000 words.
There is never a shortage of jobs requiring freelance writers. Many companies outsource writers on a contract basis.
What do you need to be a freelance blogger?
Find your niche: Decide what you want to write about and where you can contribute.
Get a platform. If you're just starting, you may look out on job boards hiring writers. But, as an experienced freelancer, have your website to offer your services.
Write proper and many samples.
Ask your clients for testimonials.
These are many of the few things you can do to start your career as a freelance blogger.
3. White Paper Writing
White paper writing is a bankable job with long-form-content, much like an e-book. If you don't already know, White Papers are serious, research-based, and informational. Typically, companies use it to advocate their product in a way that their solution is the best for a particular problem.
NPO's use it to promote or highlight the features of a solution. When used for commercial purposes, its primary job is to influence the decision-making of a current or potential customer.
On Average, you can earn anywhere between $300 and $4,500 as an experienced writer. With professional knowledge, you can charge between $5000 and $7000 per document. New writers may find it difficult to land a client as it's a one-off job and they prefer familiar writers.
4. Landing Page Copywriting
All the text you see on a landing page is the work of a landing page copywriter. The goal of a landing page is to get conversions and companies hire copywriters to convert their potential customers to present customers.
Remember, landing pages are of chief value and you can earn between $300 and $800 per page. Although it's common for a landing page to be short, many successful landing pages are long-form. However, it's important to test out in split-testing which variation gets the most conversions.
Businesses want their articles to rank high on google search results and SEO is the factor that changes everything. Search Engine optimization is making content rankable by adding relevant words throughout the post.
Clients may want you to generate short, SEO-optimized pieces or present you with the keywords they want you to add to the article. Be relevant and clever with the placements of the keywords.
You will find many SEO writing or optimization jobs available on the portals. It is a minor but important job and payment depends on whether the client presents you with the keywords or you have to write short posts.
It is possible to earn anywhere between $25 and $250/article.
6. B2B Writing
Business to Business Writing follows a tight format and limits creativity. You create content for a business to sell this to other businesses. Allow me to explain, a B2B writer creates content as articles, emails, white papers, etc, to sell it to other companies.
For instance, some of my articles on software are directly for a professional audience. When you write for a B2B client, you're creating content to help small business owners, entrepreneurs, etc. As boring as it may sound, you can switch it up with an interesting copy to engage your audience.
Marketers and bloggers will engage with your content. This writing job is fact-based, well researched, and profitable. You can make $2 per 100 words.
7. B2C Writing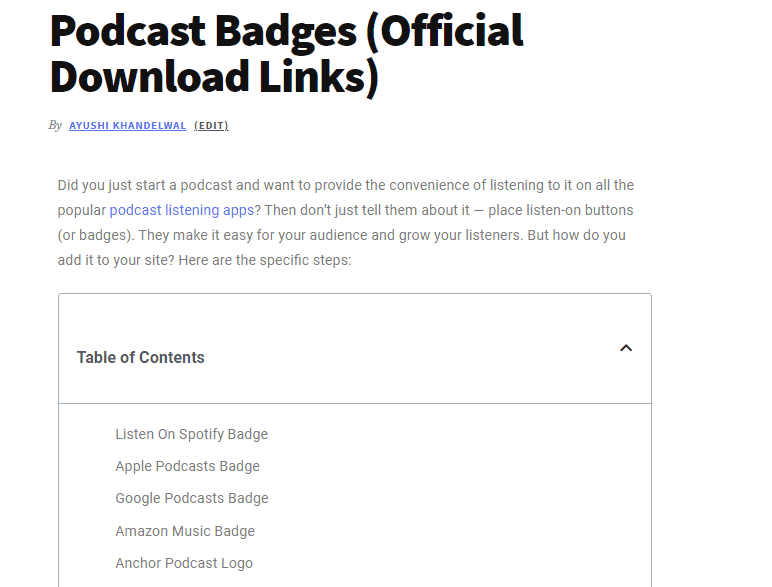 Business to customer writing is more engaging, creative, and amusing. You are writing for the consumer, which comprises how-to articles, tutorials, tips and tricks, software articles, etc. I direct this post to consumers. An article such as this is for everyone looking for writing jobs from home.
Many companies have both B2B and B2C blogs to benefit both consumers and businesses alike. B2C is slightly more relaxed than B2B writing.
8. Video Script Writing
Have you seen commercials by Flipkart, Amazon, etc? They involve video script writing. Every YouTube video be it a commercial or a tutorial, is all scripted. John Green's crash course also has a script to it.
People who use the right side of their brain are ideal for writing jobs that require an out-of-the-box approach. Fashion bloggers, online courses, life coaches, etc either outsource or write their scripts.
Is it lucrative? A standard fee for an online video script ranges from $200-$300 per scripted minute of the video.
9. Email Copywriting
Don't take it lightly. Emails drive sales in business with an average open rate of 18.0%. Every company employs writers or email marketers to produce high-converting email copies.
Small businesses rely on emails as their primary customer acquisition channel and retention. As an email copywriter, you will work on alerting subscribers of the latest deals, sales funnels, product launches, discounts, etc.
Writing email headings and newsletters comes with the job. The average salary of a copywriter is $35-$65 per year.
10. Conversion Copywriting
Copywriting is an umbrella term and conversion copywriting, like many others, is a specific part of it. It focuses on a single goal and bends words to move readers from "I'll think about it" to "Yes, I want it".
You should be a persuasive writer who can construct phrases to achieve a single goal, influence your audience and elicit action. Deliver the right message at the right time to the right audience. It isn't and never will be a walk in the park.
Your earning depends on your skill and experience.
Also read: 6 Great Copywriting Examples To Get Your Creative Juices Flowing
11. Case Study Copywriting
Case study copywriting is more than presenting client testimonials and reviews. As a case study copywriter, your job is to show how the company's services have helped a client achieve success.
Potential customers can see exactly what they will gain by signing up for your company's services. Case studies are gateways to display the proficiency of the management team, the workflow of the company, etc.
Each case study is a story with a beginning, middle, and end. Use interviews as a part of it and draw attention to how the company helped clients attain their goals.
12. Magazine Writing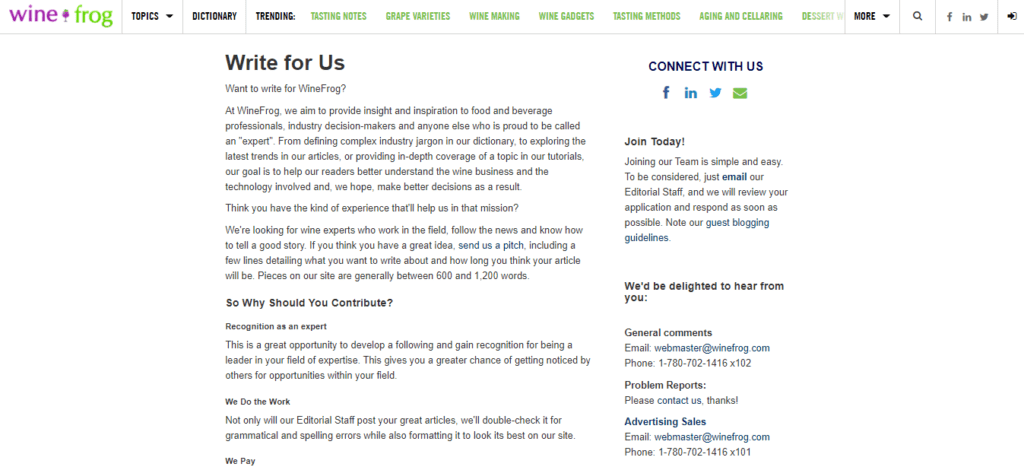 Online and Print magazine look for writers that are well versed with the language and have a story that interests their readers. They have a style guide and you must adhere to it. If you haven't read my article on online magazines looking for writers, here is your hint.
Magazines pay anywhere between 25 cents per word to $300 for a specific length. Fiction, non-fiction, sports, short story, food, travel, business, etc are the different magazines seeking profound writers.
Is it a stable job? No. Most magazines publish articles weekly or monthly and you cannot depend on them for a steady income.
13. Social Media Copywriting
Businesses build their brands on social media and use it as a promotion tool. Entrepreneurs do not have enough time to update their social media accounts, make announcements, talk about deals, etc. They hire social media specialists or copywriters to do their work.
This is more of a permanent job than freelance work. However, they may hire freelancers to proofread, edit content, write blog posts, etc.
The average monthly salary of a social media writer is $44000.
14. Product Description Copywriting
Product descriptions that you see at the back of the packaging or details about the features offered. Product descriptions can be for tangible products and services are products.
An enticing copy explaining features, directions, how it solves the problem and its benefits are part of describing a product. Many print companies hire SEO-optimized product writers who can produce copies in 50-80 words.
The payment starts at $0.05 per word and can go up to $102,000 for the entire write-up.
15. Editing
Writers can easily get an editing job on any job portal. Most companies require editors to create and edit content. As an editor, they can hire you to do three things:
Only proofread the articles and check for inconsistencies throughout the article.
Edit: Basic editing includes correcting, spelling, punctuation, style, structural errors.
Deep Editing: You have to change, correct, improve the style, paragraphs, format, etc. This is time-consuming and highly paid.
The average salary of an editor is $55552 per year.
17. Content Writing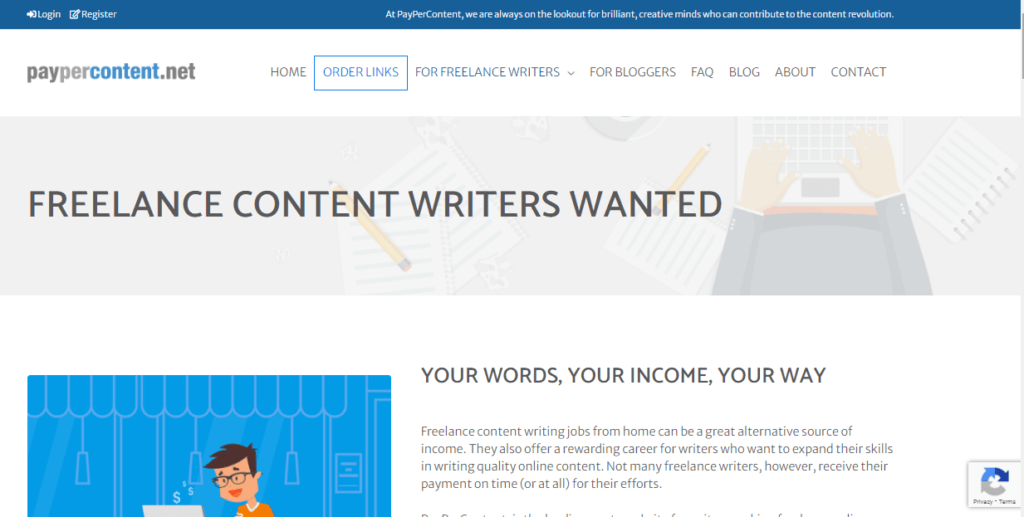 Content writing is a multifaceted and easily available job. Almost all companies look for content writers to generate blog posts, upload content, using WordPress, perform SEO checks, etc.
You can be a blog writer, web content writer, social media content writer, lesson content writer, etc. There is no end to it. You will have to work with either a marketing team or managers. As a content writer, you will stick to company guidelines and produce the content accordingly.
The average salary of a content writer is $17.64 per hour and increases with experience.
18. Essay Writing
Be it application essays or any college essay companies like Gradesaver hire writers for it. Websites will make you take a grammar and language test or sometimes a subject test to test your knowledge and skills.
If you pass the test, you work with established and renowned websites.
19. Resume Writing
Believe it or not, a well-written resume increases your chances to get a job. Writing a professional resume is not everyone's deal. People pay generously to hire resume writers to write or edit their resumes.
It can be a part-time or a full-time gig. Most job portals do not require any certification and let you get clients easily. However, some companies prefer certification and a degree qualification. Other than that, you need some good samples to showcase your work.
Here are some places where you can get your certificate for resume writer:
21. Translator Jobs
Translating languages is a viable job option and you can earn handsomely depending on the languages you translate. Interpreters and Translators made a median of $51,830 in 2019. Spanish, Mandarin, and German are the highest in demand for translators.
How can you become a translator?
Select your source language and study both written and oral forms of it.
Get certified training in all the languages you wish to translate.
Either select a specific industry and learn its lingo or learn every aspect of the language.
Look for clients or do an internship in the same field.
22. Course Writing
Course or lesson writing jobs are easy to do from home. Most companies require you to have proficiency in a particular subject and design the course for it.
This writing job is relevant at present times because of the increase in remote work and online learning. Many businesses create marketing courses and hire writers to outline them. You may be on a contract and the project can last for months.
The good part about this writing job is that you can do this from home and earn well.
23. Technical Writing Jobs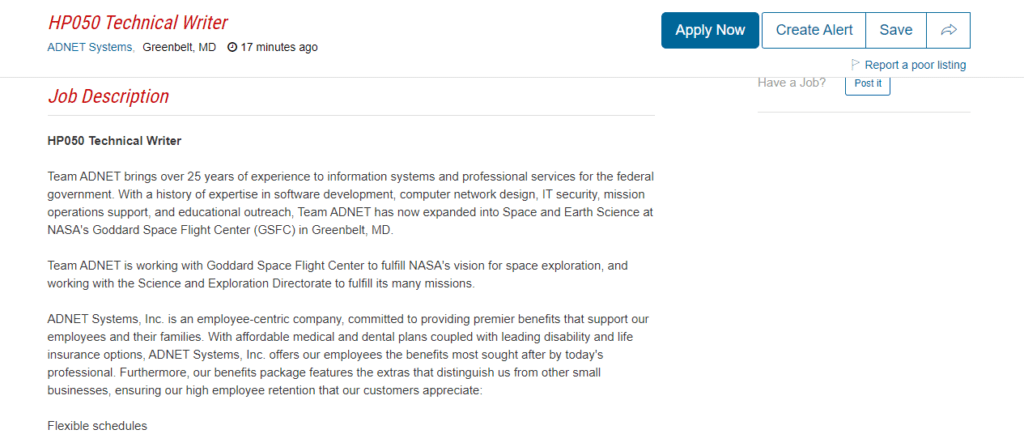 Having a technical background fits well for a technical writing job. Here are some examples of the work you would do:
Designing training manuals.
Writing operations guides for tools and products.
Promotional brochures talking about the company's benefits.
Writing evaluation reports, research reports, etc.
Coding tutorials, web development, and WordPress writing, etc.
Technical writing is high in demand and companies hire technical writers to make content more user-friendly.
24. Quiz Writing
Did you know you can make money by writing quizzes? Brands use quizzes as a part of their marketing strategy. This may not always be the case. Quizzes can be trivia or on specific topics like personality, etc.
Sites like Quizly hire people to write quizzes on various topics. They believe in entertaining and informing people across the world. Businesses use quizzes to gain attention and convert potential customers to permanent ones.
25. Press Release Writing Jobs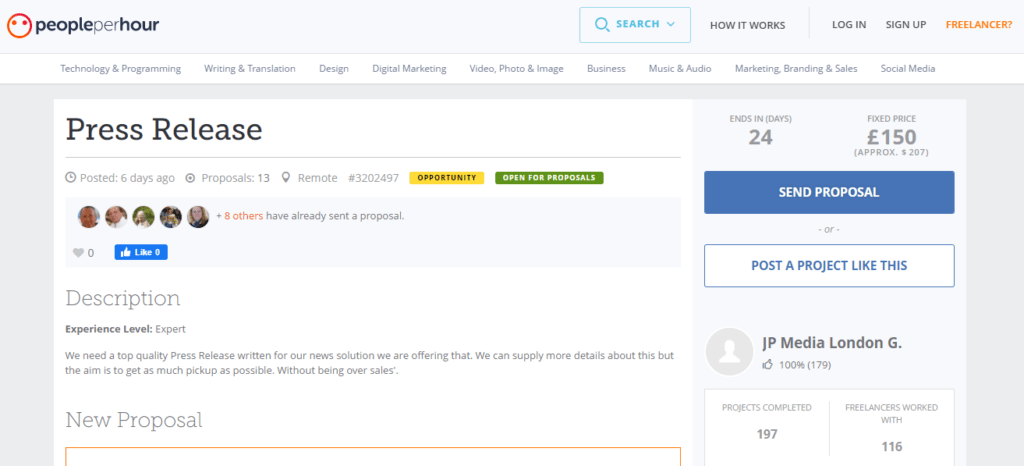 Journalistic writing is a must-have skill if you want to write Press Releases. It is a written statement to the media with a proper format and journalistic tone. If you have ever studied public relations, you have this in your bag.
I remember writing a press release for my PR class and was it a pain. Usually, the content runs between 400 and 800 words. However, it can be longer depending on the topic. One template is enough to write several press release statements.
As an experienced freelance writer, you can charge as high as $182 per hour.
26. Software Review Writing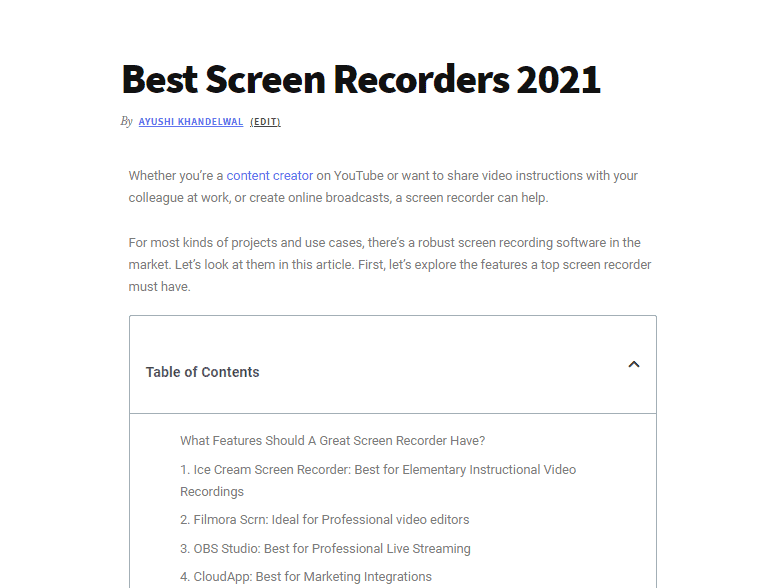 If you have a knack for technology and like to explore software, you can consider this writing career. Apart from grammatical and conversational writing skills, you need to have some idea about business writing.
Companies may require you to test unfamiliar software and give a detailed review of them. Research and SEO skills are a big plus for such a job.
27. Book Review Writing
To all my bibliophiles out there. Getting paid to read and review books sounds like a dream, right? Many sites pay you to share your opinions of the books you read. Here's the catch. Few companies pay in cash. Some of them offer free copies of the book or compensate in other ways.
I wouldn't call it a stable or ideal source of income, but it can get you cash on the side. Sites like Reedsy, The US Review of Books, Kirkus, Online Book Club, etc pay you to write reviews. Keep in mind, every site has its guidelines and you have to adhere to them.
28. Ghost Writing
You will write for a company or a client, get the money, and remain invisible. This means that you do not own any credit for your work. A ghostwriter writes for magazines, websites, books, etc.
Since you receive no credit for your work, you cannot displaythis in your portfolio. Then why would do even ghostwrite for someone? Because of the money.
It is a well-paying job. It is difficult to talk about the pay as it differs with the field and industry. For instance, ghostwriting a book pays anywhere between $2000 and $9000 per book.
29. Online Dining Review Writing
Hello, fellow food enthusiast! Getting paid for nitpicking and still get to eat? Sign me up! As easy as that sounds, you need more than just a good palate. Food critics need to familiarize themselves with various cuisines, odd sounding-unfamiliar dishes.
You cannot just review what sounds good and play it safe. What you also need to know are the techniques the chefs use to create those dishes.
There is no way you can get the title of a food critic on your first try. Use your first review job as a stepping stone to build towards that career. Start a food blog or a review column, write for food magazines and get as much experience as you can by doing internships.
Read up and devour the knowledge you get by learning about new things from renowned food critics like Katie lee, Frank Bruni, etc.
According to ZipRecruiter, the average salary of a restaurant food critic is $50,000 a year.
30. Greeting Card Writing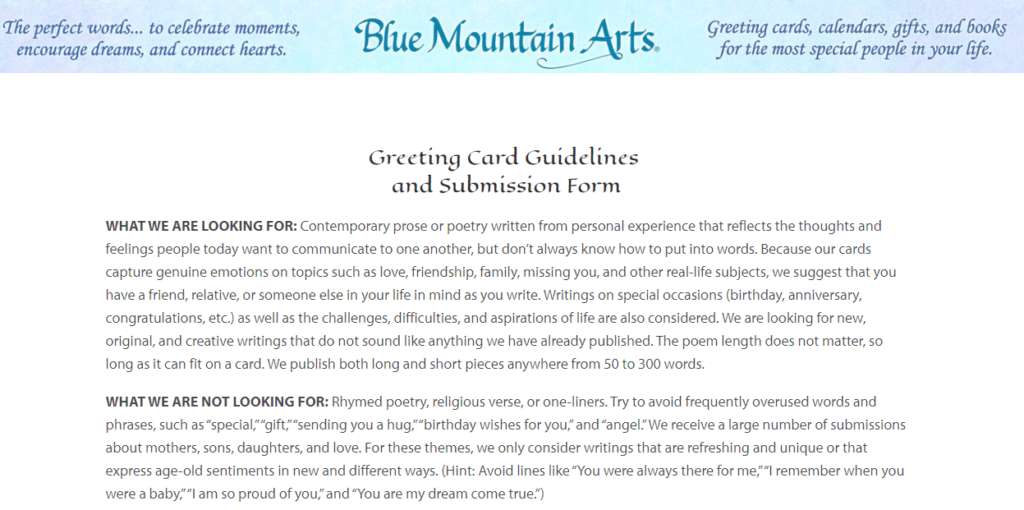 Have you watched 500 days of Summer? Yes? Then you know greeting card writing is a legit job. Art and card companies employ people to write blurbs of content for cards. According to Indeed, greeting card writers make $51,000 a year.
Is this job easy to find? No. Don't stop researching. Companies like Blue Mountain Arts, Calypso Cards, Nobel Works, Oatmeal Studios, etc pay you to write unconventional and amusing content for cards.
It is anything but easy. Rejected cards are more than approved ones. They focus on the content narrowly.
Platforms To Crack Writing Jobs
You already know the types of writing jobs available, but do you know where to find them? Here are a few of the many platforms to find the above-listed writing jobs.
LinkedIn is my go-to place. It exposes you to unlimited companies looking for freelance, full-time, or part-time writers and other services. Much like other job portals LinkedIn requires you to complete your profile by adding your bio, work experience, certificates, and so on.
It is one of the social media platforms solely directed at professional connections. You can share your work and explore companies, people looking for the same job as you.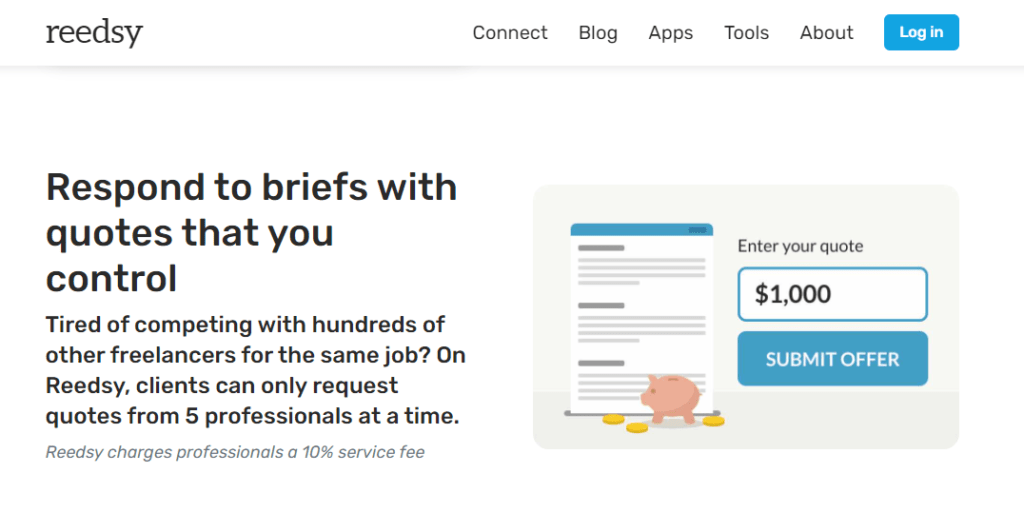 Reedsy connects professionals to clients. Once you sign up, you can instantly connect with clients and respond with quotes. As a professional offering service, Reedsy levies a 10% service fee. This job site uses data science to match you with the most appropriate client.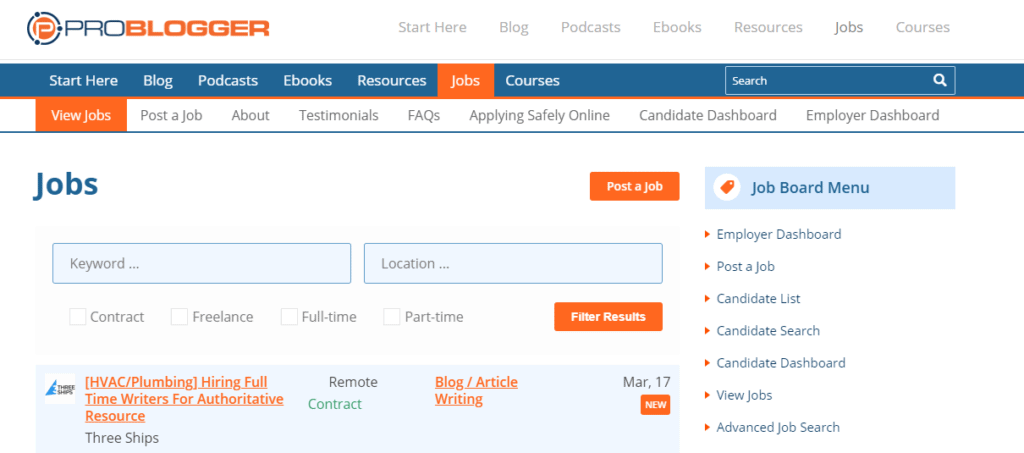 Problogger is a dedicated job board displays blog writing, editing jobs. Easily filter your search by categories like contract, full-time, part-time, and freelance. It also provides courses on blogging, reading, editing, etc.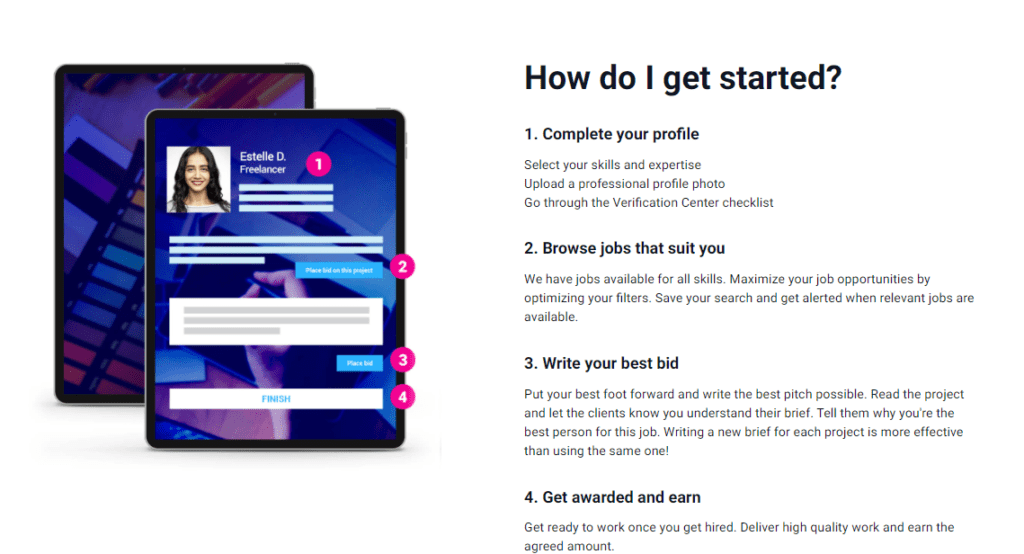 Endless remote writing job opportunities are available at Freelancer. Get started with completing your profile by adding your picture, resume, work experience, certificates, skills, and more.
I like the idea of being able to sift through jobs by adding the pay range. Another exciting thing is that you can enter contests which are projects with strict deadlines posted by companies themselves. Think of it as a technical interview. They start from $8 an hour and can go up to $191.
UpWork is yet another site with a myriad of proofreading job opportunities. Start by selecting the type of work, and browse through different works posted by clients. Some clients display fixed prices and some are open to negotiations.
UpWork is the place for freelancers and they are always open to take people in their team. The more projects you complete, the more likely you are to get noticed by the UpWork team. Get paid via Paypal, wire transfer, etc.
Final Thoughts
Whether you want to write messages on greeting cards, be a food critic, write white papers or simply edit content, you can pursue all of these writing jobs from home. The job boards mentioned should help you land those first few paid writing gigs.