What do you do when your YouTube channel isn't growing? Most creators consider buying YouTube subscribers. After all, numerous services promise "legit" and "cheap" subscribers. Who wouldn't get tempted to hack their way through the competition?
Well, buying YouTube subscribers irrespective of the company's claims — of them being legitimate and genuine — is against YouTube's terms of service. Yep, it's that long document nobody likes to read. Here's pointer six from its "Permissions and Restrictions" section:
"Cause or encourage any inaccurate measurements of genuine user engagement with the Service, including by paying people or providing them with incentives to increase a video's views, likes or dislikes, or to increase a channel's subscribers, or otherwise manipulate metrics."
But that's not all. Here are a few other reasons why it's a bad idea to buy subscribers for your channel and even do those "Sub4Sub" thingies. Later, I'll show you how you can grow your channel without buying likes, views, and subscribers from shady services.
Fake Engagement And Bot Subscribers Can Get Your Channel Terminated
A couple of years ago, I started exploring a few Facebook Groups where a few service providers hung out to sell views and subscribers.
In one exchange, I asked a person their process of getting 1M views and if they lead to engagement and subscriptions. Their response was, "ofcourse it will be" (sic). This person's Facebook profile is no longer active.

In another instance, when I asked a seller if their views lead to engagement, they replied: "not that way." They made a hollow promise on the top of it: "it makes video active."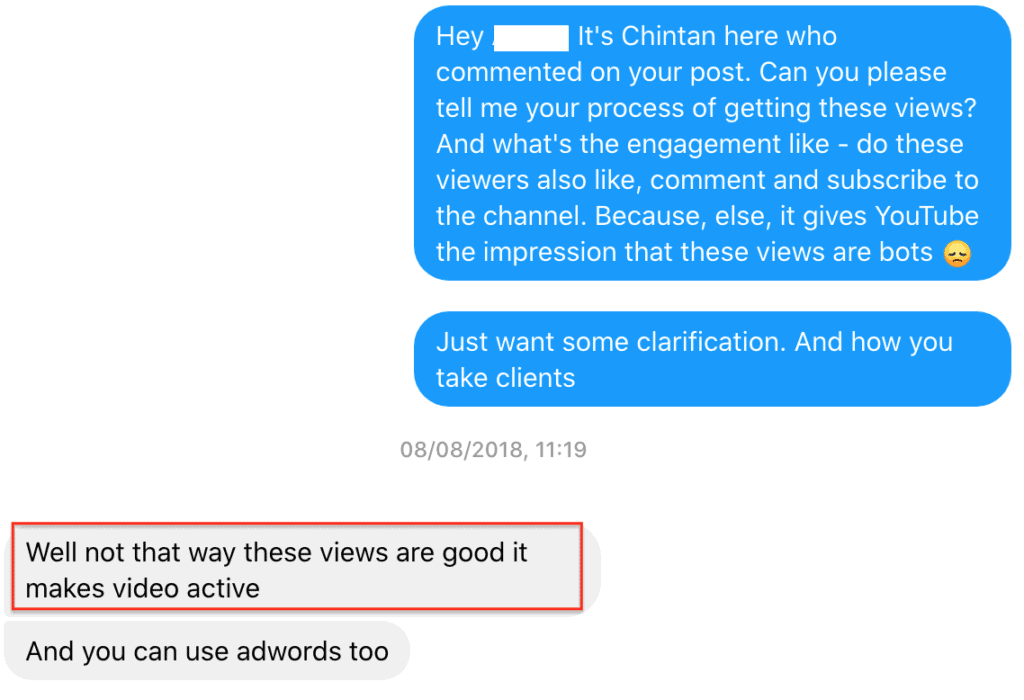 I'm sure you understand how the views and subscribers originating from these people are probably illegitimate.
Now, these were individual sellers. How about those companies promising the same? You'll be able to hunt down service platforms with professional branding. And getting 1000 subscribers for about 30$ from them might seem like a great bet.
Don't fall for their elegant websites. Even if they get you a thousand subscribers a day, YouTube won't mind removing them if it finds they are of low-quality — it happened with David Vlas in his experiment to get 5k subscribers for about $40.
Many of these top services come with "refill" guarantees if your subscribers fall below 20% of your purchased subscriber count. It only goes to show that companies accept being susceptible to YouTube crackdowns.
Given that the video platform has a fake engagement policy, none of the companies offering these subscribers are legitimate anyway. And three strikes against your channel in 90 days could get your channel terminated.
There's Stigma Attached With Buying And Growing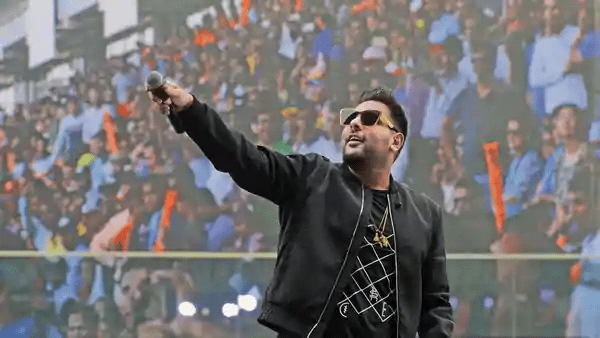 In 2019, Indian rapper, Badshah, released his single "Paagal" on YouTube that raked in 75M views within 24 hours. It was a new record leaving behind the likes of Taylor Swift and BTS that wouldn't get recognized by YouTube.

The reason?
The rapper had used YouTube ads to boost his views. Though it's a common practice for record labels to buy tens of millions of views on YouTube, such ads are cheaper in India than in the United States.
Giving the credit to Badshah's single would mean that YouTube includes advertisement views in its chart positions — thereby undermining the credibility of its view tallies. So the video platform was reported as "reevaluating how it judges records."
Later in 2020, the Mumbai police accused the Indian rapper of buying 72M fake views to create a world record. For this social media scam, he was targeted by trolls.
No matter how "real", "safe", and "easy" YouTube subscribers the service you're considering right now promises for inflating your audience, people hate ads.
Trying to pass off paid views — even if you legitimately buy them — as "organic" could lead to a public backlash if you get caught. That's probably not the best for your brand. If you turn off your audience once, then getting back their trust is challenging.
Thriving Communities Aren't Built By Paying Cash
Look at the Top YouTube channels you're subscribed to. Most of them will have a raving congregation of people coming together on every video they post to like, comment, share, rewatch it, and repeat.
Many such YouTube channels grow around the shared interests of a tightly knit group of diehard followers. In the process of a channel's growth, the subscribers forge a special bond with the creator who's leading the show: YOU.
For instance, I love The School Of Life YouTube channel. The narrator for most of their videos is philosopher and author: Alain De Botton. The channel's subscribers, including me, find his ideas articulate and his voice soothing. Even without appearing in his videos, his trademarked style of "educational animation" topped with a gentle narration creates anticipation.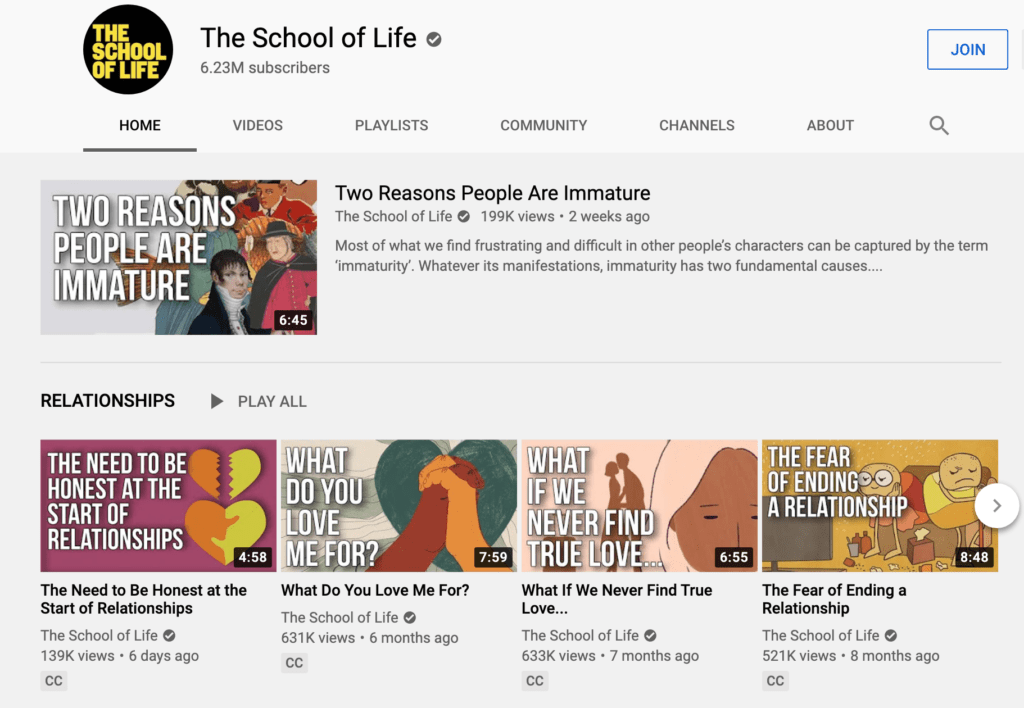 But when you decide to buy subscribers, you lose out on the opportunity of growing your channel into such a thriving community.
There's no reliability of the interests, geography, and demographics of the subscribers you buy from a service. If you have an existing audience, you're going to lose your connection with them as well.
Imagine what will happen in the long-run. Such "paid for" subscribers won't watch your videos due to the lack of further incentives.
When the YouTube algorithm finds that these subscribers aren't engaging with your channel, it will tank your organic reach. I guess you don't want that, do you? So don't try to build relationships based on financial incentives.
Subscribers Are Ultimately A Vanity Metric…
Alright, let's assume you get a few views and subscribers after starting your YouTube channel to build some social proof.
What next?
Well, views, likes, and subscribers are vanity metrics.
I guess you want to make money from YouTube. And whether you use the YouTube Partner Program for monetizing your channel with ads, get brands to sponsor you, or consider other ways to make money — having a few extra subscribers alone isn't sufficient.
Real "influence" involves fostering a relationship with your audience. It calls for being able to persuade them to buy from you. For example, Tim Ferriss podcast's sponsors credit his recommendations for "wiping out their stock." They earn a net positive ROI pretty quickly from his show.
Indeed when Tim tried to shift his podcast to being fan-supported, he quickly learned that his audience prefers ads.
"It turns out that most of my listeners have a strong preference for an ad-supported model compared to other options. Many folks have come to use the podcast and 5-Bullet Friday for discovering new products and services, and that has been reflected in the comments since launch. After weeks of consistent feedback from my audience, it's now loud and clear that my vetting and sharing of sponsors is better received and a better fit."
Now, buying a few extra subscribers won't enable you to kick off such a relationship with your audience. It won't correlate with the cash you'll take out every month. So don't drink the kool-aid on this one.
You can rather try to find out your 1000 true fans — those fans that will watch every video you produce and buy everything you make.
With the fake sense of growth coming from buying subscribers out of the way, let me quickly share a couple of strategies to help you get real subscribers in the next section.
Two Ways To Get YouTube Subscribers
YouTube channels can be broadly categorized into fiction and nonfiction. Let's talk about one strategy each for growing both of these kinds of channels.
Keyword Research To Get "Evergreen" Views
If you create informational content educating your audience around a broad subject, then this is a great strategy. YouTube is the third-largest search engine in the world that billions of users log in to every day to search for solutions to their problems.
Using a tool like TubeBuddy (its review here), you can find low-competition keywords that get searched often but don't have many YouTube videos targeting them. The tool allocates an "Overall Score" to your keyword to help you make an informed choice before you produce videos.
Suppose you teach cooking recipes on your YouTube channel. The phrase "how to bake a blueberry cheesecake" gets a 43/100 score, which is rated as "Good" overall. It could be a decent subject to target for a video on your channel. But try finding keywords with an even higher score.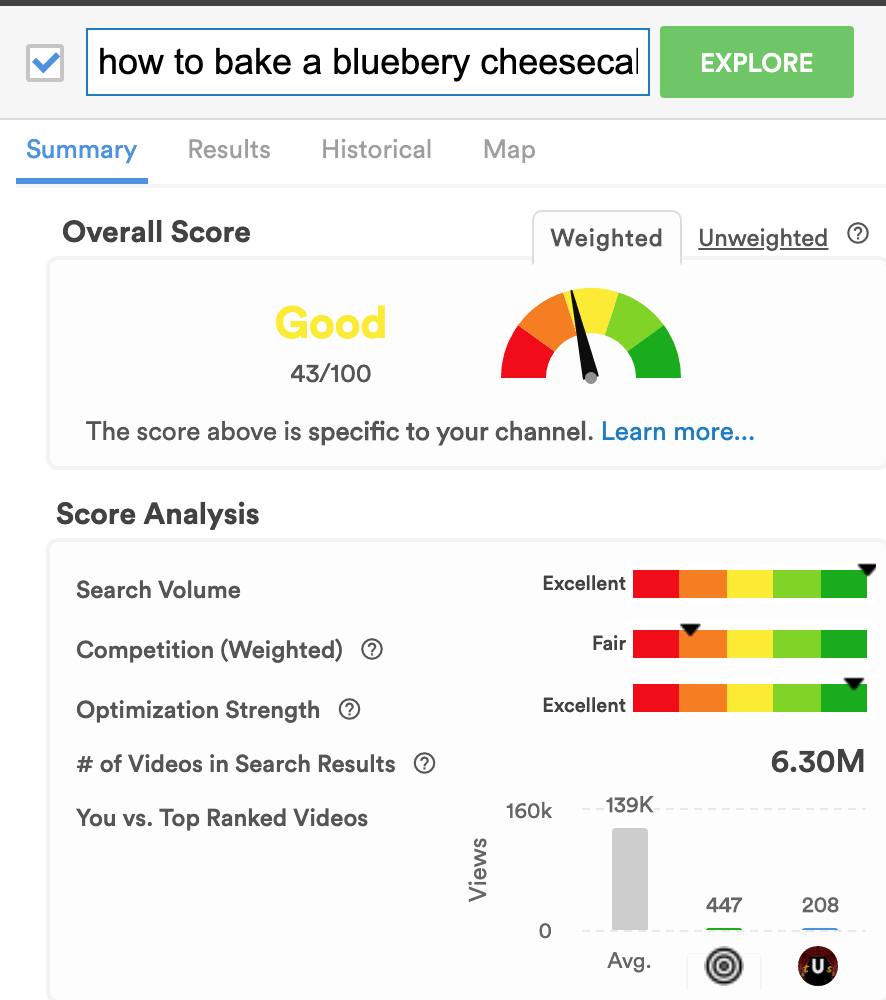 Once a video on your channel starts ranking in the top three positions in the YouTube search — more likely when you proactively promote your YouTube videos — you'll continue raking in views every time someone clicks on your video.
Remember, YouTube likes to see more videos on similar subjects on your channel. So choosing a narrow niche will earn you topical authority in the eyes of YouTube and grow you faster. For example, The Writing Revolt produces videos exclusively based on freelance writing. Yet it rose to 37k subscribers quickly.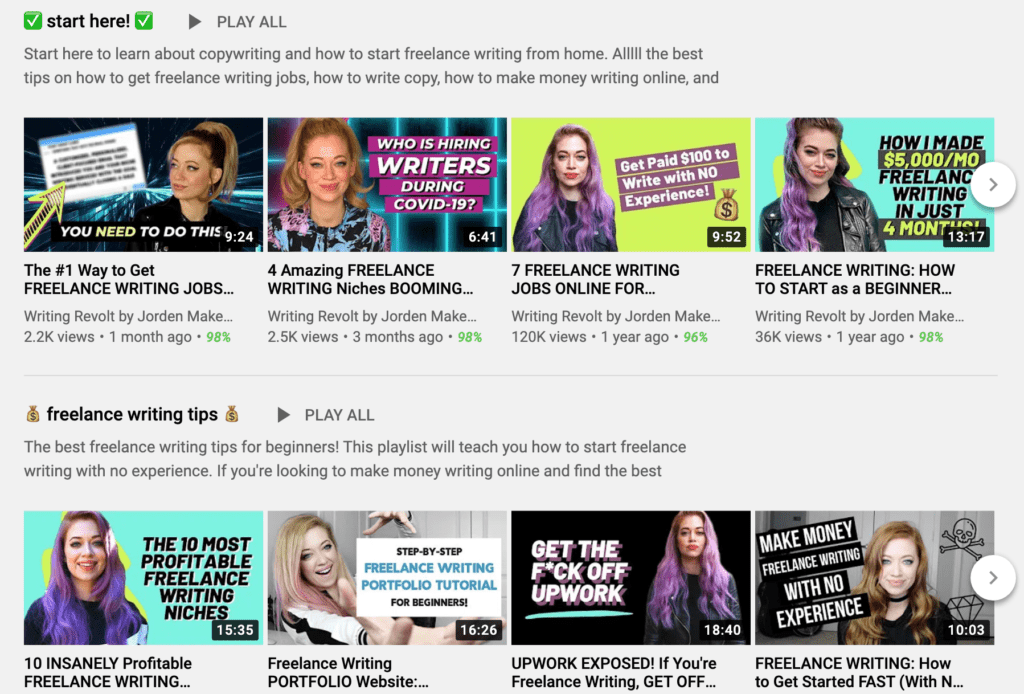 Get a 20% discount on all the paid TubeBuddy plans using the code "ECMBuddy" at checkout. Sign up using this link.
Conduct An Event
What if you create fictional sketches on your YouTube channel? Targeting keywords isn't the best strategy then, though you can give it a try. I've personally found success with collaborating with a media publication to conduct an event.
To clear the air, YouTube has laid out contest policies and guidelines (which you should read in full). I want to point out that trying to "manipulate" metrics on the video platform is against them. Here's the sixth pointer under the "General Restrictions and Requirements" section:
"You and any third party may not manipulate metrics on the YouTube service, including numbers of views, likes, dislikes, or subscribers, such that those metrics fail to reflect genuine user engagement with the YouTube service."
In simpler words, you can't get people to subscribe to your channel for a YouTube giveaway competition.
But what if, instead of forcing users to subscribe to your channel, you get them involved in a competition?
In our case, we conducted a scriptwriting competition titled "Page To Screen" with a couple of relevant organizations. And announced a winner at the end of it whose script we produced for our channel. It was a win for our small brand as it created a "buzz" about our channel and got these two other stakeholders to promote the competition.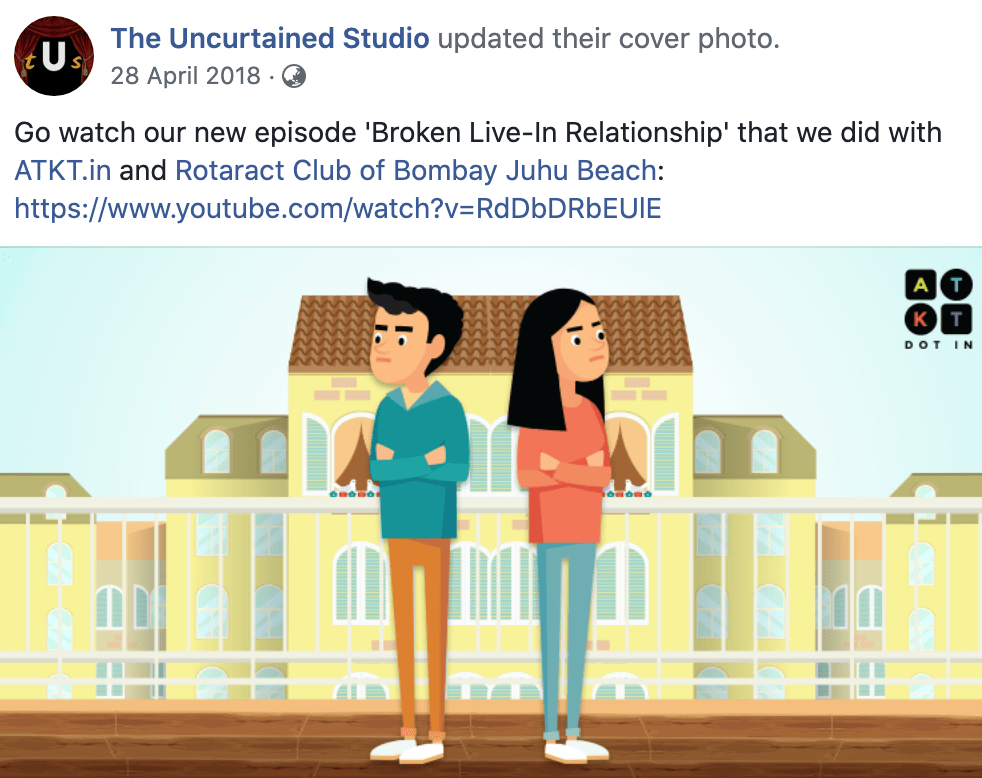 It's hard work to find relevant partners to have a symbiotic relationship with and conduct the competition itself. But it could propel your YouTube channel's brand to a new audience. The engagement generated from multiple social media handles for the competition led to almost a 4x better video performance for the script, which won the "Page To Screen" competition.
Now before we conclude, let's revisit a few common questions on the subject of buying subscribers.
Frequently Asked Questions About Buying YouTube Subscribers
Before we conclude the article, let's quickly summarize the top concerns people have with regards to buying YouTube subscribers.
Should I buy YouTube subscribers?
No, you shouldn't. It will deter the engagement on your channel, thereby restricting the organic reach of your videos. You also won't see any long-term growth from buying. Indeed your channel could get terminated by YouTube if they suspect malicious activity.
Is it legal to buy YouTube subscribers?
It's against the YouTube terms of services to try to "manipulate metrics" on its platform. Its Fake Engagement policy also debars you from trying to "artificially" increase your views, likes, comments, or other metrics. But many companies still sell subscribers because they could be legal based on the law of the land where they are based.
Can you get banned for buying YouTube subscribers?
As it's against YouTube's policies, if its algorithm finds out you've bought subscribers, then they will remove them. Buying faking views might result in getting your video taken down. And three strikes against your channel in 90 days — sometimes even just one — will get your channel terminated.
Final Thoughts: Should You Buy Subscribers?
So can you buy fame on YouTube? Not so much. To grow your YouTube channel the shortcut is the long way. Serve your audience with high-quality videos on the subjects they care deeply about.
No service, even if they claim to be "reliable", "fast", and "premium quality", will earn you YouTube stardom and rake in dollars in your bank account.
Analyze your channel, promote your videos, research before producing your next videos, and stay consistent — that's the true way to building a relationship with your audience and growing your channel. Get help from a tool like TubeBuddy along the way!
If you've ever bought YouTube subscribers from a service, then how was your experience? Let me know in the comments below.
LET'S MEET IN YOUR INBOX 😃
ADDITIONAL READING