Writing and maintaining a blog regularly can be a challenge. How to find the right keywords to target for SEO? How to create engaging content using graphics, videos, and other forms of multimedia? How to write a blog post that ranks in search engines and goes viral on social media?
There are truly too many things in that "awesome blog post" checklist. It takes deliberate effort to create top-notch content. But there are tools that can help in cutting your time spent on administrative tasks. Some of them can also aid in ensuring that you don't miss anything crucial in your blog post.
Read ahead to see the best blogging tools that can save you time and help enhance your content reach:
Blogging Tools For Writing Compelling Posts
When you're just getting started, you might wonder where it is that you should begin writing. If you think about building a website, there are too many tools available in the market – how do you decide which one is the best for blogging?
Here are some of the top blogging tools for writing:
WordPress.com
WordPress is one of the most powerful OS platforms on the web.
There are millions of plugins that you can use to customize your platform as per your requirements. For writers, WordPress is the go-to platform for blogging and for creating their websites. It is a really simple to use tool with a lot of flexibility and power with respect to its functionalities.
It is customizable as per your needs and you really get a lot of recourse in terms of the user experience that you want to provide to your readers. They claim that they power 40% of all the websites on the web. Many bloggers are huge fans of WordPress. I myself have built my website on it and would highly recommend it.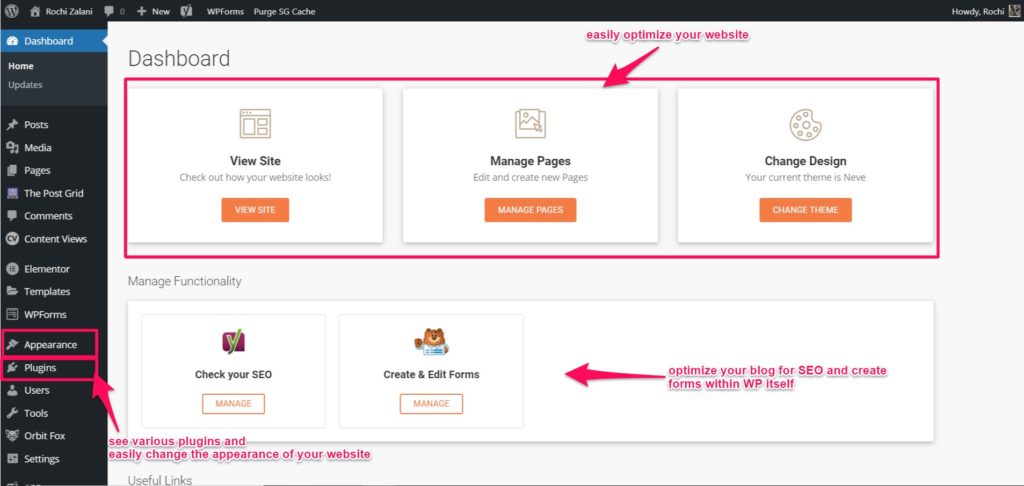 Please note that WordPress.org, which offers free blog creation, is different from WordPress.com. The latter is a free OS platform that comes installed with hosts like WPEngine and WP X. In this context, we are talking about WPEngine.
Medium
Medium is a great platform to reach out to a large number of readers.
It is highly recommended by Smart Blogger's John Morrow who suggests that you start your blogging journey with Medium. The cool thing about Medium is that it comes with a developed base of readers who are hungry for high-quality writing. So, it is better to start out on a platform with a developed audience than to start your own website with zero audiences.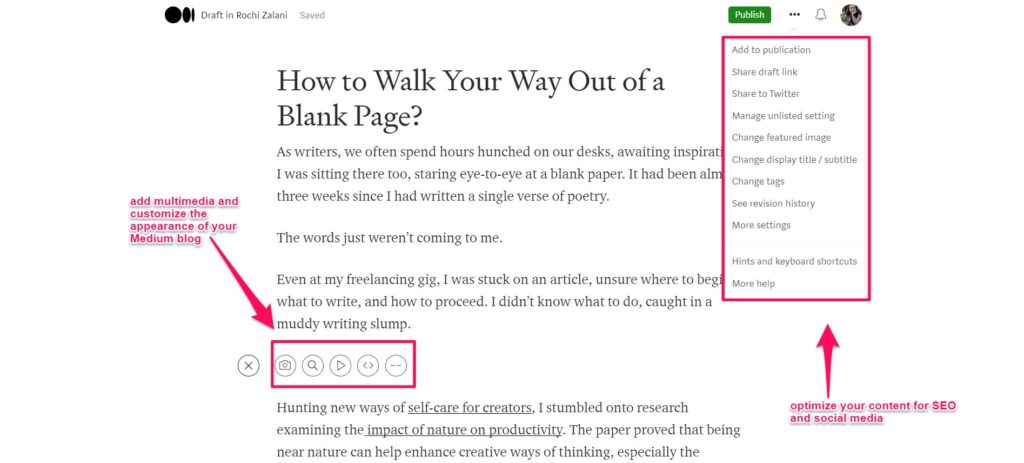 You can still create your own email lists and once you garner a dedicated audience, you can move on to your own website. Even if you have your own website, you can still use Medium as a platform to repurpose your existing content and reach out to new audiences.
Overall, it is a great platform to gather new readership for your brand and expand your brand awareness. It doubles as a great marketing channel beyond SEO.
Google Documents
Google Docs is no-BS writing software that allows for easy collaboration and seamless writing. I would personally recommend it for writing any first drafts without distractions. Later, you can simply copy-paste the content written in Google Docs to your blog. The heading feature at Google Docs is also WP-friendly.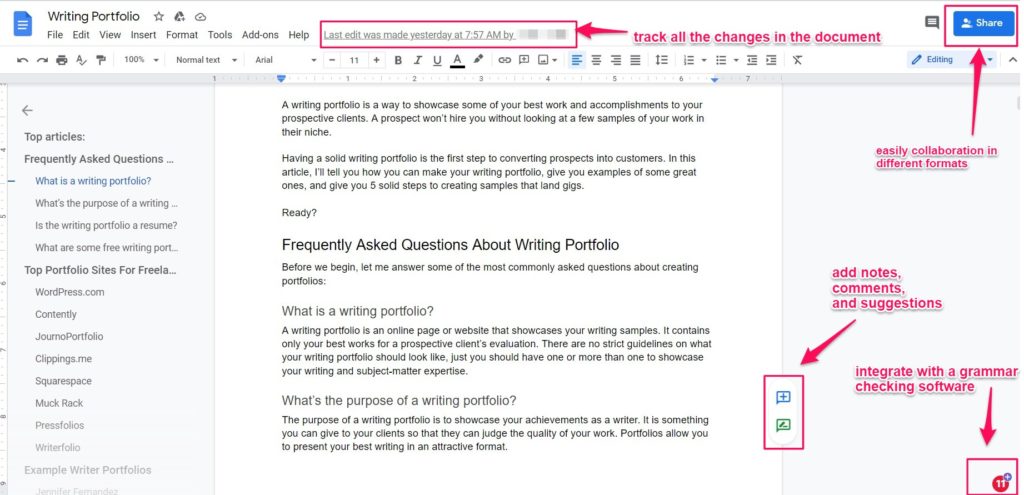 If you need more distraction-free writing apps, check the best ones here.
HubSpot Blog Editor
HubSpot's Blog Editor allows you to write, edit, and optimize your content with ease. The blog editor is simple to use and formatting according to your requirements is also easy. The content is already optimized for mobile and other devices.
You can also collaborate with other authors or editors and add feedback on the document itself. The tool also helps you analyze how your blog post is performing, share it on social media, email it to your subscribers, and promote your content.
Studiopress
Having a modern, professional-looking website can change the perceived value of your content, and form positive associations with your brand. That's why a premium StudioPress WordPress theme, based on the powerful and responsive design framework, Genesis, could be a cool addition to your blogging toolstack.
It also helps that these themes tend to be cleanly coded, which means faster loading times and superior performance in search engines. StudioPress comes with all WPEngine plans, sweetening the web host's deal.
Cream Of The Crop SEO Tools
SEO is one of the easiest ways to ensure that your content ranks on Google and thus widen your blog's reach. SEO can be a tough one to crack, but there are tools that can help tremendously:
Ahrefs
The best SEO tool by a mile right now is Ahrefs. I simply love its ability to perform research about a website's ranking keywords, current backlinks, organic traffic, the difficulty in ranking for a keyword, and more.
With Content Gap, you can dissect the keywords your competitors are ranking for and you aren't. With Link Intersect, you'll find opportunities for websites linking to a competitor's website but not you.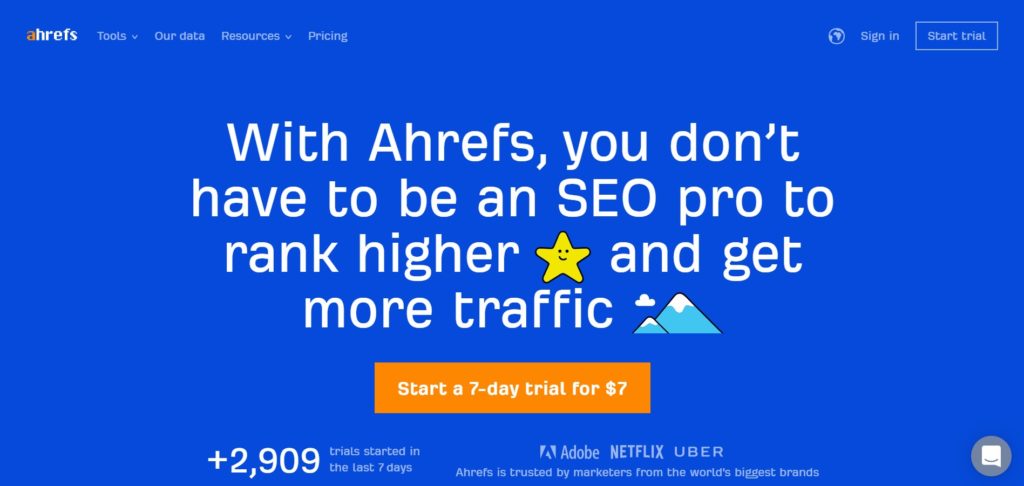 It also has a content explorer that lets you search for popular and trending content on social media.
SEMRush
SEMRush helps you find and fix your SEO issues and tracks your daily ranks for the blog post keywords. The domain analytics can help you see changes in the traffic metrics on your website and also witness your domain's authority score (and compare it with your competitor's domain).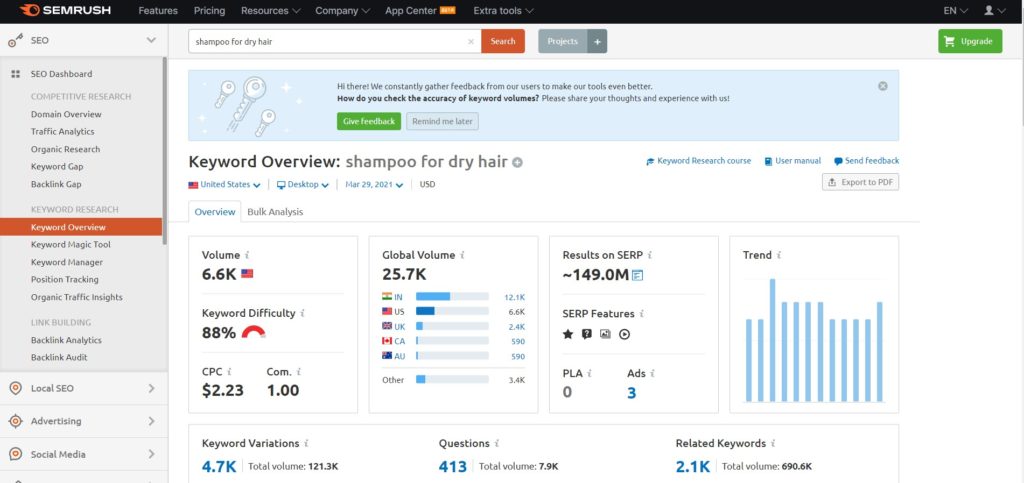 This tool also creates beautiful PDF reports of your website's position tracked on Google. Organizing different keywords is easy and the "on-page SEO checker" helps you get actionable recommendations to get your website on top.
Ubersuggest
If you're short of budget right now, then a free tool like Ubersuggest might do your SEO tasks. It lets you analyze any keyword, competitor website, and find out backlinks to a site. You can also reverse engineer your competitor's SEO, content marketing, and social media strategy.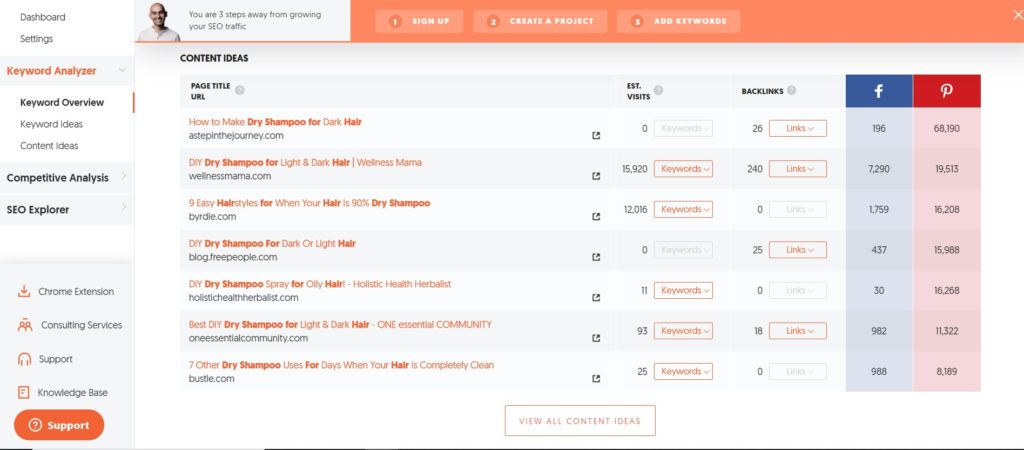 But its data could be extremely inaccurate, so don't make a decision on the basis of an Ubersuggest report.
Answer The Public
Answer The Public is a great market research tool for writers.
The tool will tell you any questions that people have been asking on Google related to the keyword you plug into the tool. It will even segregate the various keywords alphabetically.
Let's say you search for "Shampoo for Dry Hair", then it'll revert back with the long trail of keywords that people have been using on Google. Like mentioned earlier, it'll also provide you with specific questions that people have been asking that relate to your keyword. So for "Shampoo for Dry Hair", it'll show you questions like "Which Shampoo can help me get rid of dry hair?"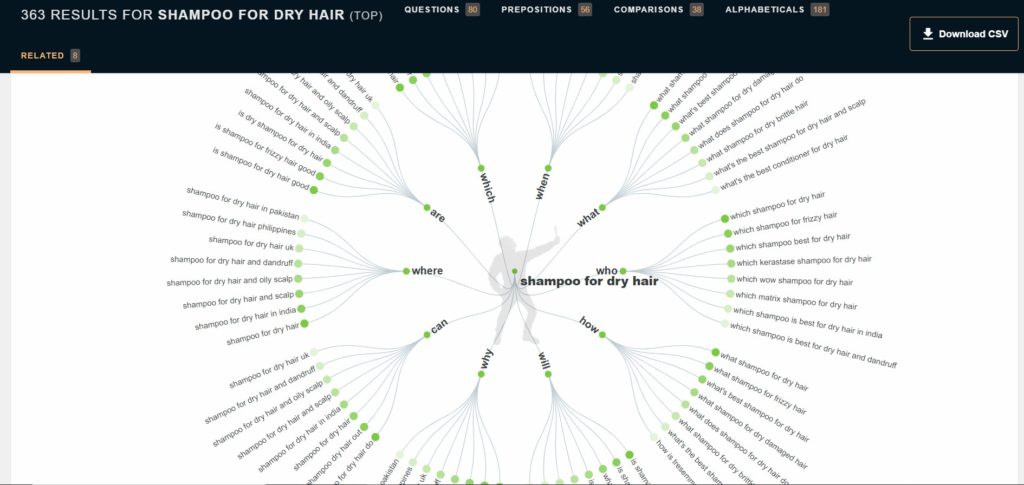 You can then address these pain points by answering these questions of your prospective readers and meet their expectations.
Hubspot Blog Idea Generator
Type up to 5 nouns that your blog represents and see an auto-generated list of 5 blog ideas. HubSpot's Blog Idea Generator is great when you want to convert a keyword into an actionable headline. It can also help you get started on what kind of content to write. In the demo below, I typed "shampoo" and four other related keywords to get a ton of blog post ideas: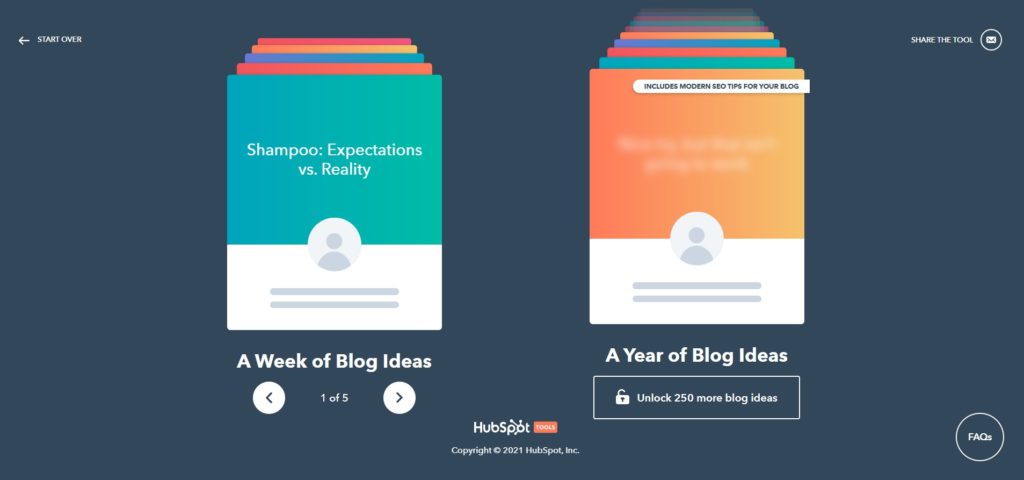 You can also unlock a year worth's of blog post ideas by filling out a simple form by clicking on "Unlock 250 more blog ideas." All of this for free!
You can also take your blog's SEO a step further by ensuring that your on-page SEO is top-notch. Luckily, there are tools for this that can help.
Details SEO Extension
Details SEO Extension is a free Chrome extension created by Glen Allsop, an SEO thought leader. It is handy for doing quick research and getting an overview of competitor articles. It also shows quick page-level insights for any page you click on from your Chrome tab. Here's what it shows for the best podcast hosting platforms article on the ECM website: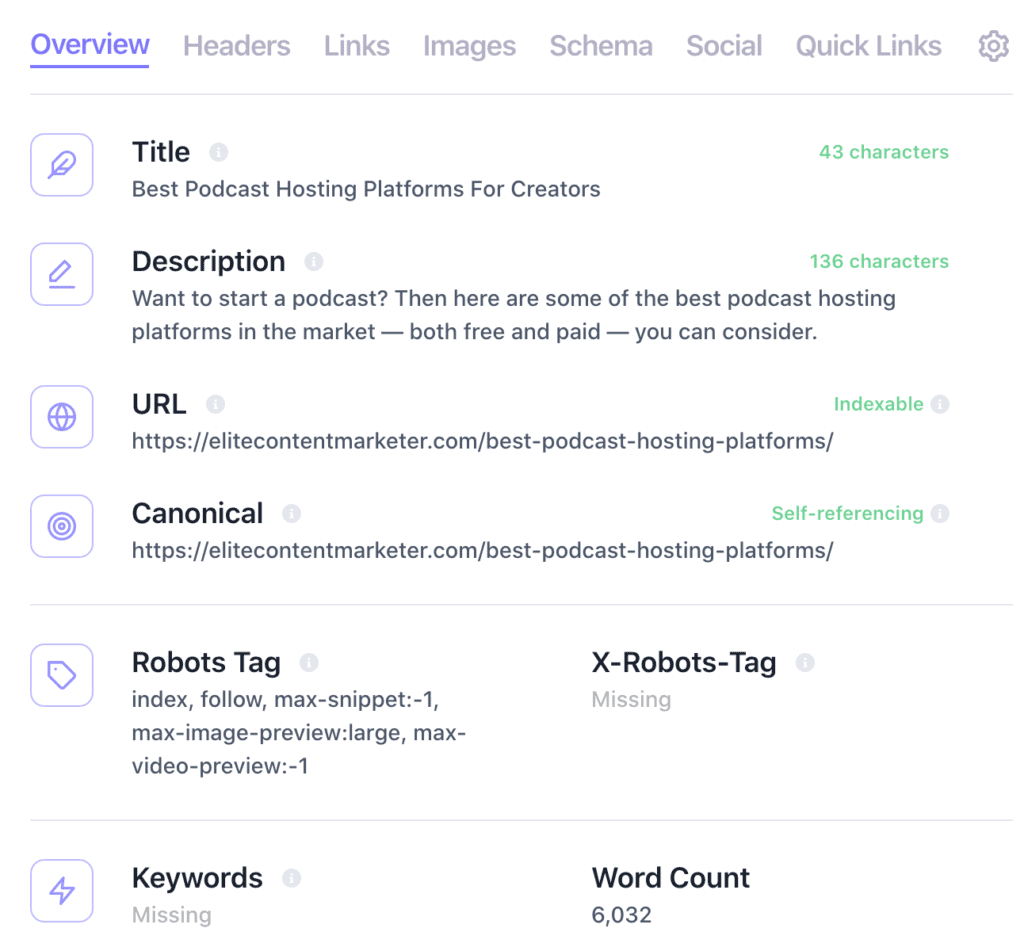 Its other tabs include details about the heading tags, links, images, schema, and more.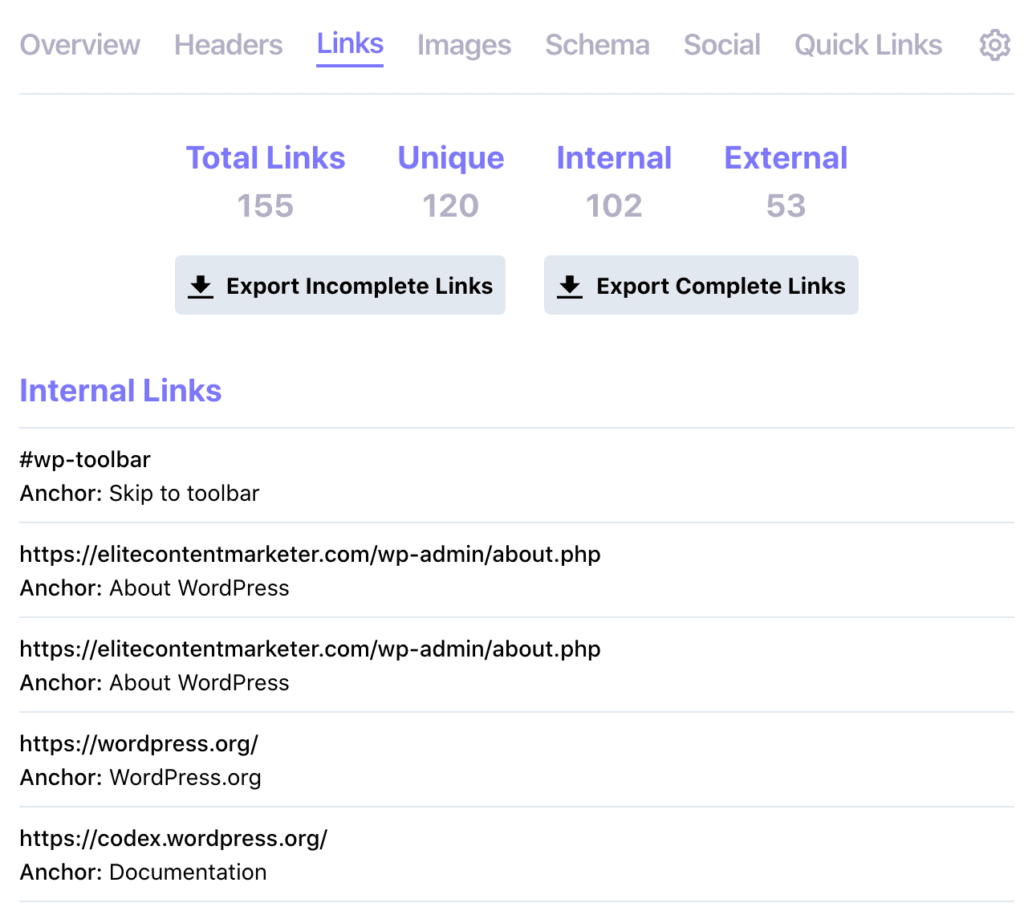 You can also save clicks for conducting an SEO analysis. Just right-click on any page you're browsing and you'll find the following options to view a site in Ahrefs, Archive, Majestic, SEMRush, and a host of other tools. It can highlight nofollow links for you as well.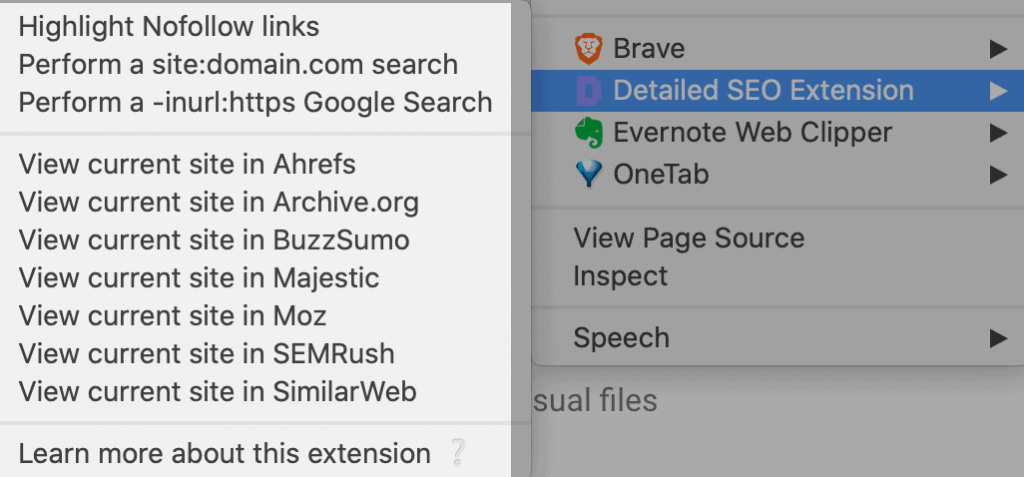 All-in-all it's a powerful SEO tool that will improve your productivity.
SimilarWeb Extension
For performing a quick traffic analysis of a website, this free SimilarWeb extension is quite handy. It's tucked in at the top of your browser and shows you an overall traffic trajectory when you use it on any site: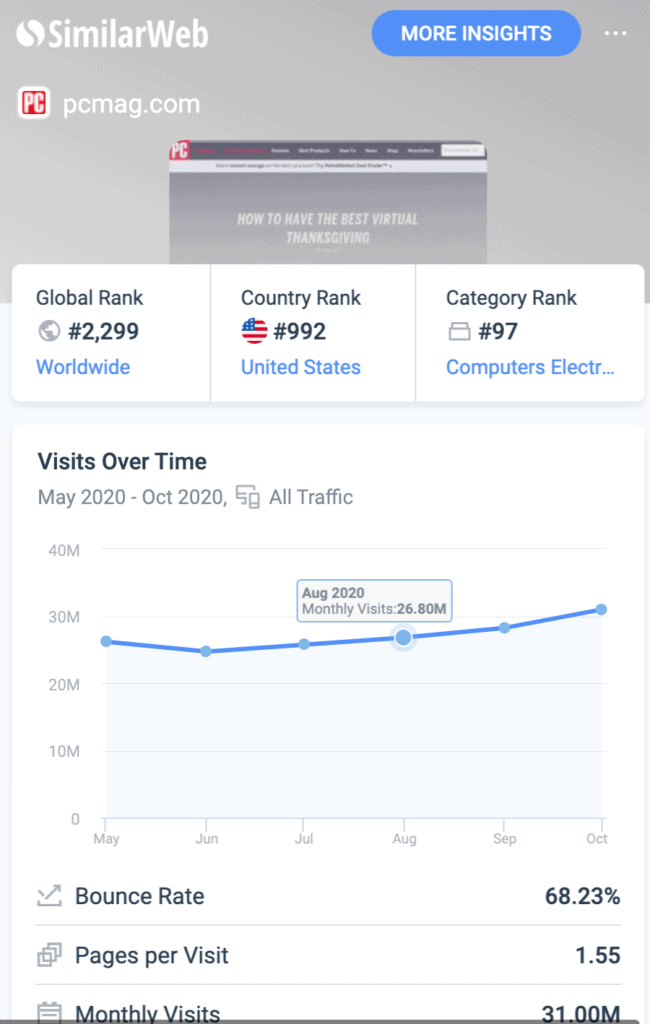 You can also scroll down and view its geography and traffic source reports. They show the split of a publication's audience by country and how SEO, social, and other sources are contributing to their traffic: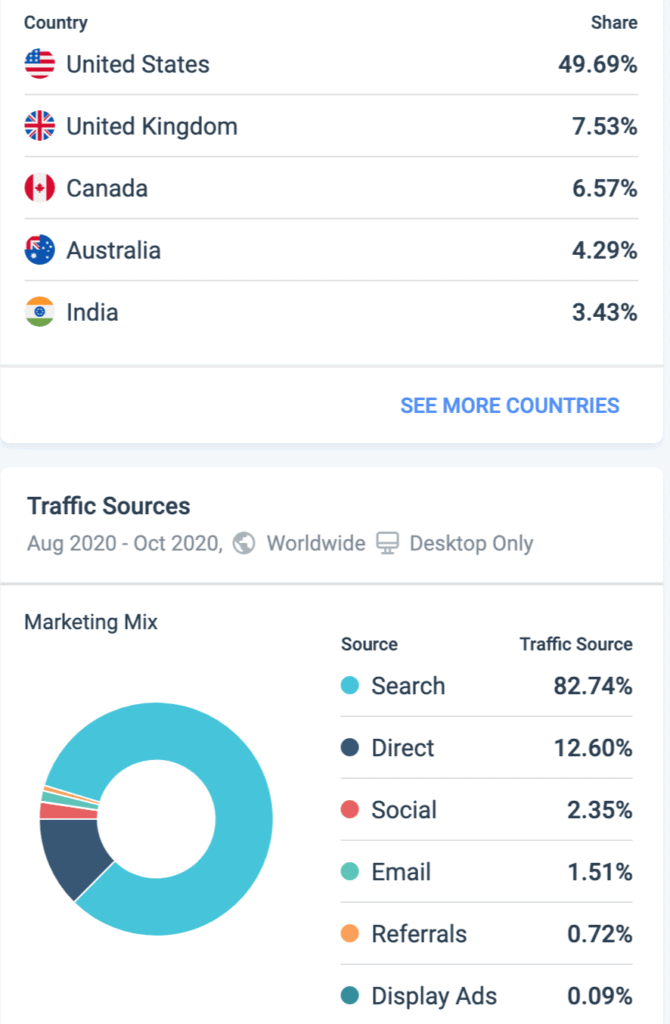 Yoast SEO
Once you've uploaded your article in WordPress, Yoast evaluates the text through a bunch of commonly accepted on-page SEO requirements. It serves as a handy checklist for internal links, external links, readability of text, and lots more.
WP Last Modified Info
Unless your content remains relevant, it's not going to rank in Google search. So after publishing about 100 articles on your blog, you should update it regularly. And when you do update information, WP Last Modified Info displays it above or below your posts and pages.
The last update date keeps both visitors and Google happy.
Dr. Link Check
Broken links are bad for your website. So fix them with Dr. Link Check by plugging it into your website.

Once you start the check, it returns with the details of websites you've linked, the ones with issues, those that are broken, and the like.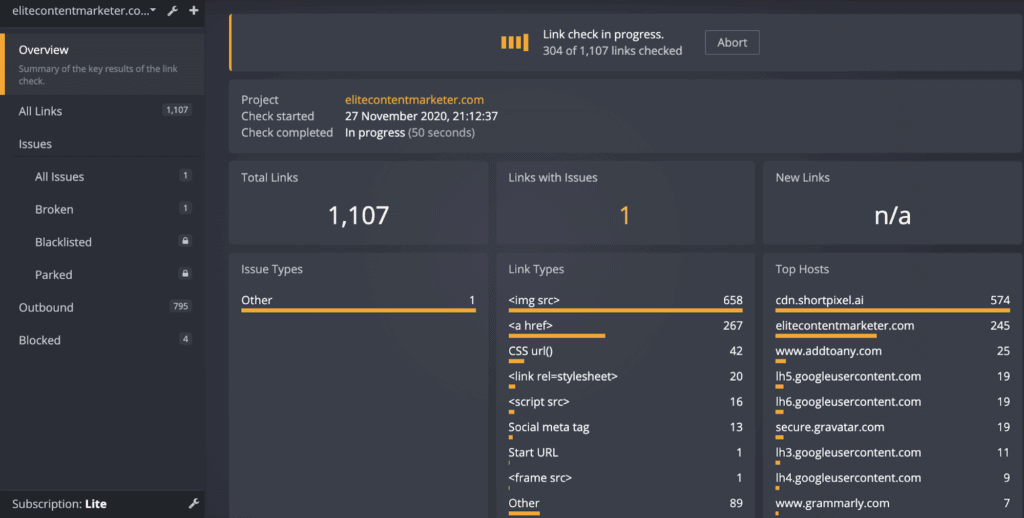 Now that you have your writing and your SEO ready – where do you host your domain?
Top Web Hosts And Domain Registrars
A good web hosting tool can make your life easy. A bad one can make you spend most of your working hours on administrative tasks. Here are some of the best tools for web hosting your blog:
WP Engine
The first one on our list is WP Engine.
It is a dedicated WordPress host and can offer your top-notch speed and high side-performance. The tool has dedicated hosting as compared to shared hosting plans that are offered by general hosting companies.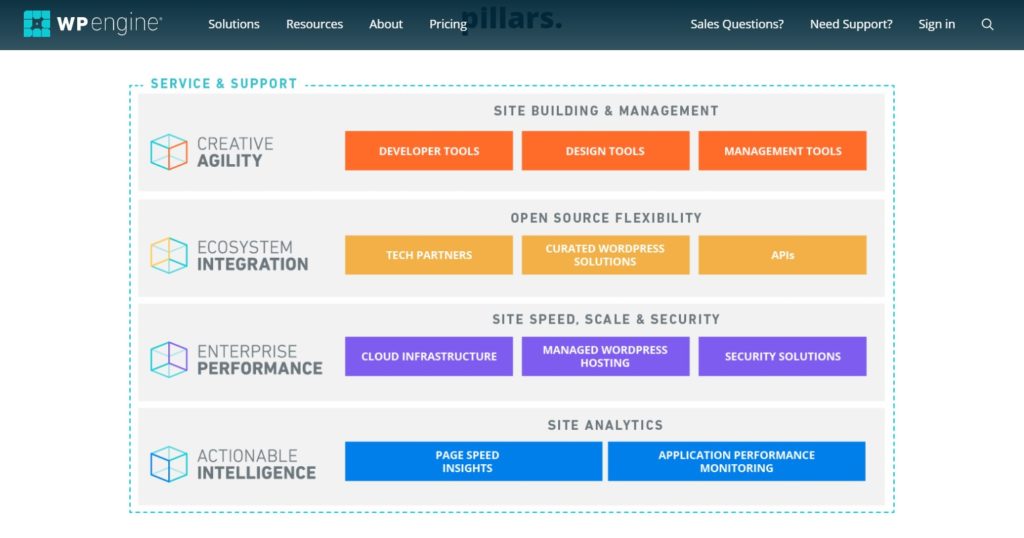 Although the price is on the higher side, you pay the premium for tremendous customer service and top-notch performance. And, isn't that the dream? This tool remains unparalleled in what they do.
Namecheap
A major drawback of WPEngine plans is they don't offer domain registrations. Namecheap is a top domain registrar you can use for the same. It's often running special offers and offers one of the cheapest domain deals — at least for the first year. RochiZalani.com is registered with Namecheap.
Siteground
Siteground's startup plan comes with one free domain registration. They have a user-friendly cPanel, work well with WordPress websites, and offer great customer support. You even get the option to create unlimited emails that you can integrate with your Gmail account.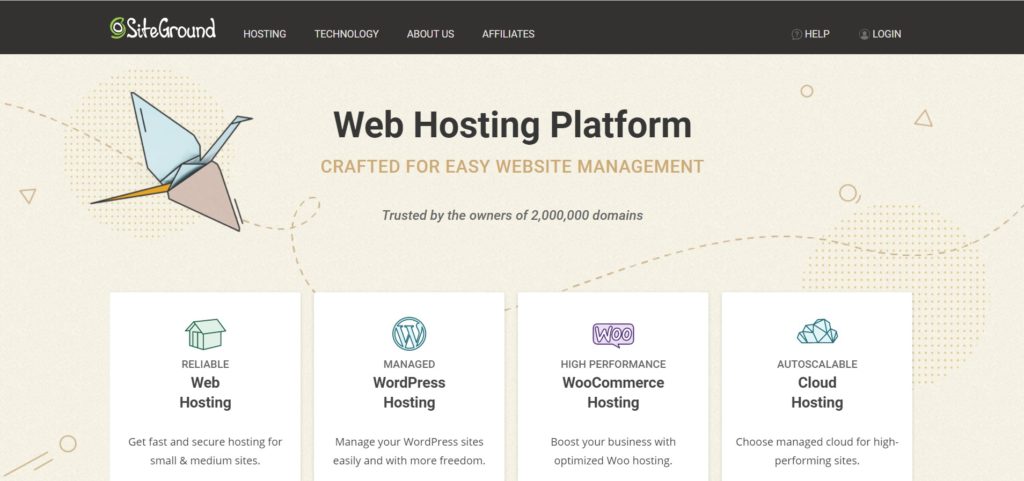 Bluehost
For beginner bloggers, Bluehost is highly recommended by most professionals. It's not got to do with just the company paying affiliates really well, it's also because their hosting service works pretty nicely for beginners. It hosts over 2 million websites worldwide and even has a 30-day money-back guarantee.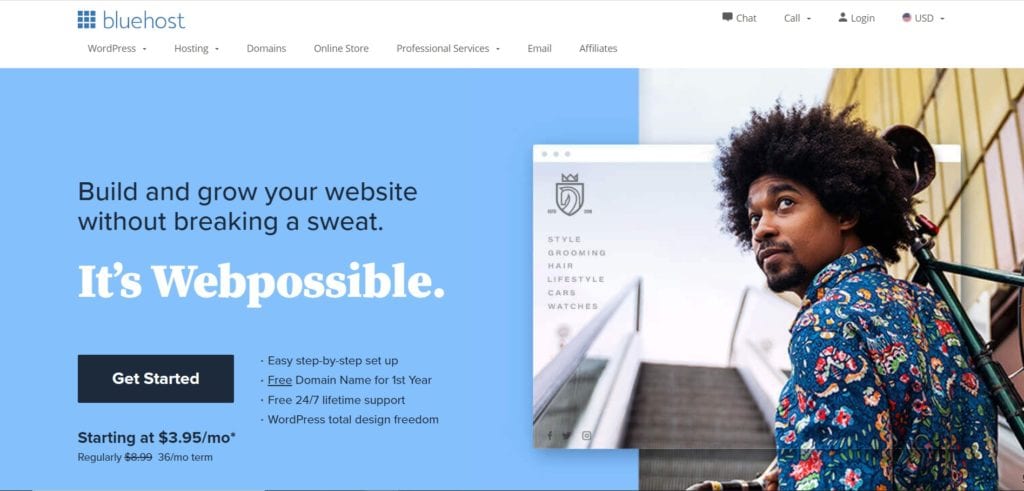 Their stunning website templates and customizable options make sure that your website looks aesthetically pleasing and delivers the maximum performance. You can also track useful analytics like the number of visitors, comments, etc. on the Bluehost dashboard.
But a good web hosting platform can only go so far. What makes a blog engaging is a click-worthy headline and beautiful graphics. How do you get that?
Stellar Graphic Design And Content Creation Tools
A good headline can increase the visitors to your blog post like magic. The right headline is not only SEO-optimized but engaging, click-worthy, and leaves some mystery to tempt the reader.
After you have lured the reader in, you need an engaging design & multimedia to keep the reader hooked. Here are some tools for ensuring that your blog posts are click-worthy and have stellar graphics:
Headline Analyzer
Your headlines are the most important part of your writing because a prospective reader makes their decision about your value through them.
CoSchedule lets you check the titles of your blog posts from an SEO perspective for free. You get a score with the attributes of specific words you've used in the headline. It's pretty useful to observe your writing from such a lens, iterate a few version of your headline, and just get some practice: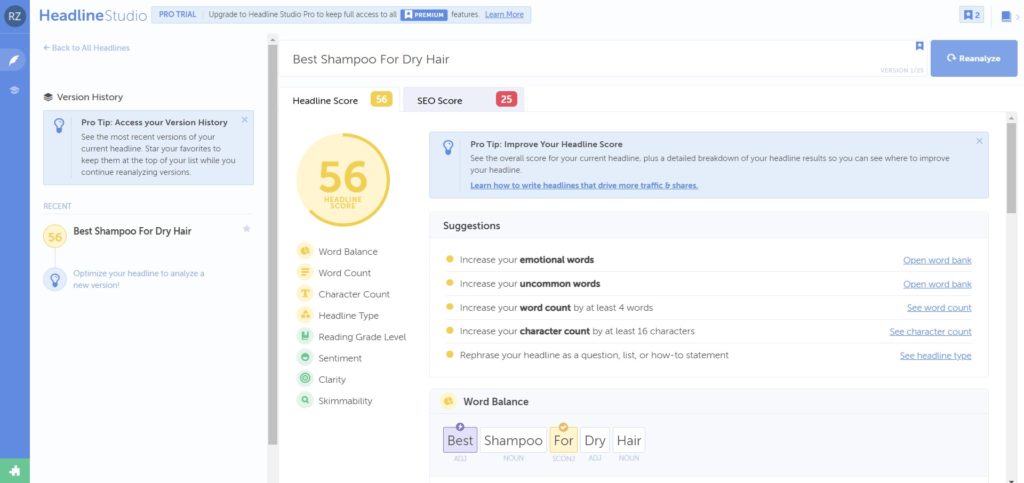 The company launched this title generator modeling it from Emotional Value Headline Analyzer by the Advanced Marketing Institute.
Canva
Once you've chosen a photo for your blog or social media, you can design it on the top it using Canva. Add your brand colors and logo, and tailor its resolution as per the requirements of the platform you want to post it to — Canva makes everything as simple as drag and drop.

Oh, and there are numerous templates to get started with designing almost every kind of graphic you might need for your blog.
Tomato-Timer
If you find it difficult to sustain concentration, then the Pomodoro technique involving working in intervals can work for you. It trains your brain to resist interruptions and impulses, and stay focused for short periods.
To practice it, use this handy free Pomodoro timer. While you're writing, it shows up in your browser and the countdown ensures you're on your toes to pursue the task at hand:

As soon as your writing session (or another blogging task you're pursuing) ends, the timer buzzes with audio.
You can then choose either the "Short Break" or "Long Break" tab, and start a timer for 5 minutes or 10 minutes.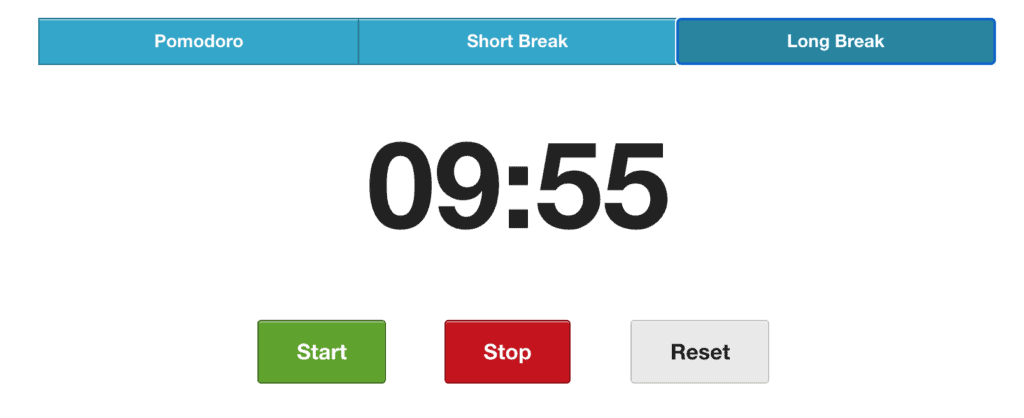 There are keyboard shortcuts you can use to perform the above functions quickly as well: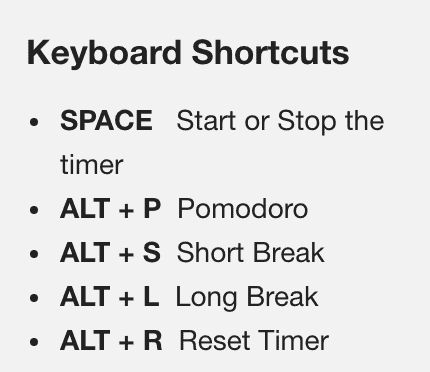 Elementor
While the WordPress visual editor has come far in terms of its functionalities, a page builder like Elementor can still be super handy. It lets you design personalized experiences for your visitors without coding — simply drag and drop.
You can add interactive elements to your articles including a table of contents, accordions, and a feature box to share quick information such as the one below for Buzzsprout review.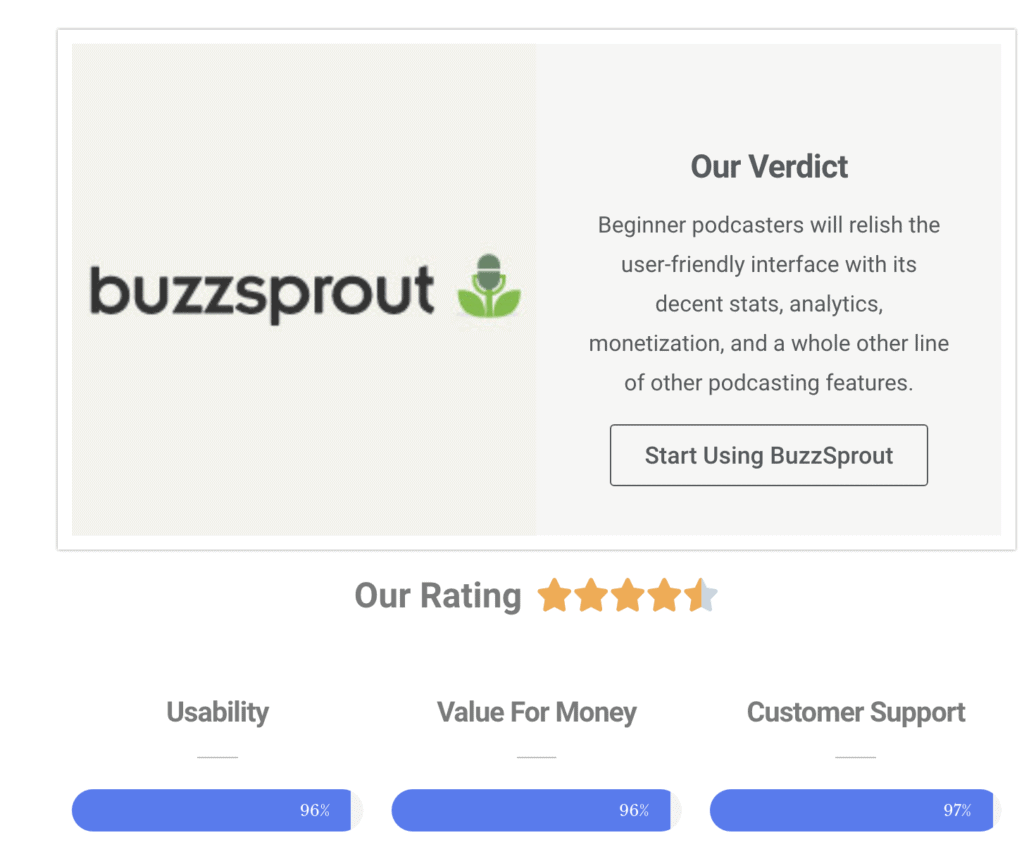 You can change the visual layout not only of your articles but design complete websites as well.
I use its premium version, but you'll find its free version also handy.
Preview App
Pictures and multimedia keep your reader from getting bored through large chunks of text by providing breathing space. But they also add value by "showing" the ideas you're writing about in action. The in-built preview app on Macbook works great to take screengrabs.
If you write technical articles, this could mean screenshots of software performing certain functions. While the preview app suffices for most purposes, Skitch by Evernote is sometimes handy for annotating on images.
Unsplash
Want a free stock image for adding a visual flavor to your blog posts and social media promotions? Look no further than Unsplash. It has high-quality and high-resolution graphics on most kinds of subjects with a search bar for finding them. Plug your next blog post's title inside to find out a featured image for it:

Fiverr
If none of the above graphic design tools make the cut for you, head over to a freelance marketplace like Fiverr. You'll find many invaluable gigs on the platform at affordable costs which can improve the brand of your blog.

You've done almost all of it – write your content, choose your web hosting platform, optimize your SEO, and even create an engaging headline & graphics. But don't just hit publish yet.
Editing Tools For Bloggers
Once you've written a piece of content for your website, it's time to polish it and enhance its readability. You don't want your readers to point out a grammar mistake in your stellar blog post, do you? There are several tools that can help you edit your blog. Here are the top ones:
Grammarly
Want a proofreader to find out the typos, grammar, and other issues with your writing? Then Grammarly is perfect. The premium version of this grammar software has the ability to fix most kinds of errors.
It'll save you a few embarrassing errors while sending emails or performing other blog operations.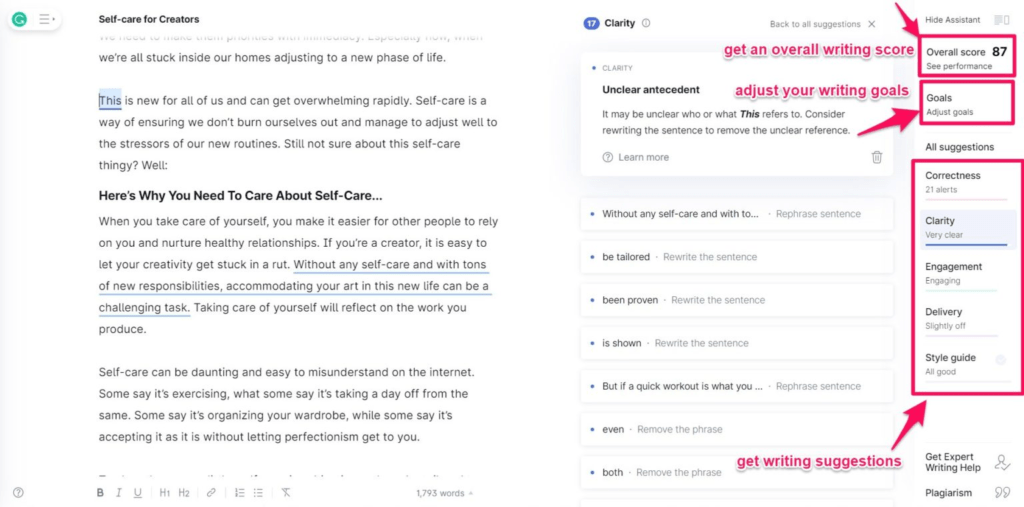 Most writers suffice with the free version of the software itself, so feel free to take it for a run. But read our review to determine if Grammarly's premium would be worth it for you.
HemingwayApp
If you tend to write long-wielding sentences and use weak language, it can lead to readers dropping off your website. The Hemingway Editor can fix such issues for you and improve the readability of your writing — that too for free.
Once you paste your text inside the app, it highlights the adverbs, uses of passive voices, hard-to-read long sentences, and the like.
Here's an example paragraph with color code shown inside the editor which can use some editing: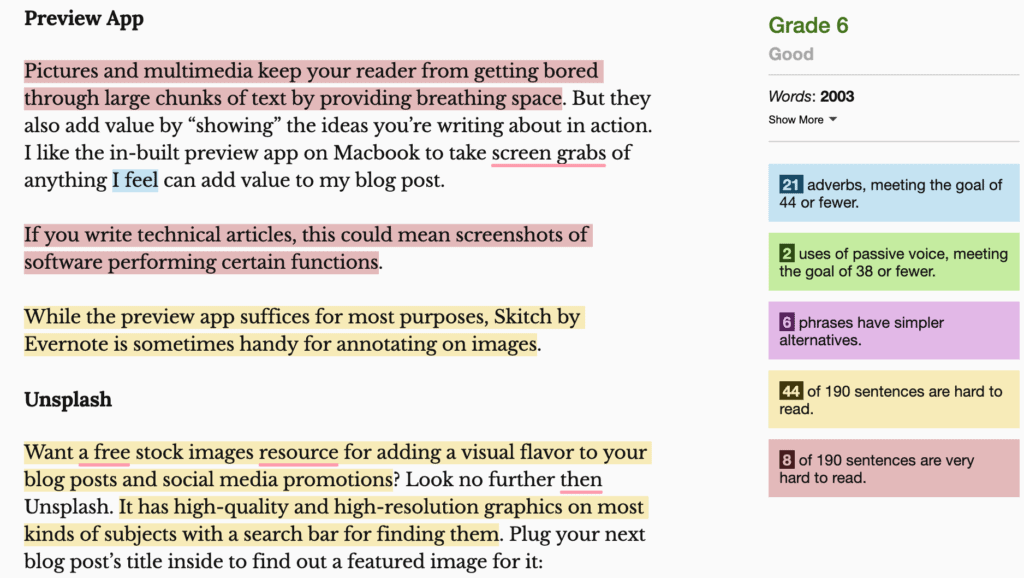 Upwork
There's only so much an artificial intelligence-based (or otherwise) software can do for detecting errors in your writing. If you're working on a special project, getting a fresh pair of eyes to go through your text will help. A freelance marketplace is where you can find such talent at an affordable cost.
You can hire an editor from Upwork asking them to tell you your habitual writing errors by reading an article you wrote.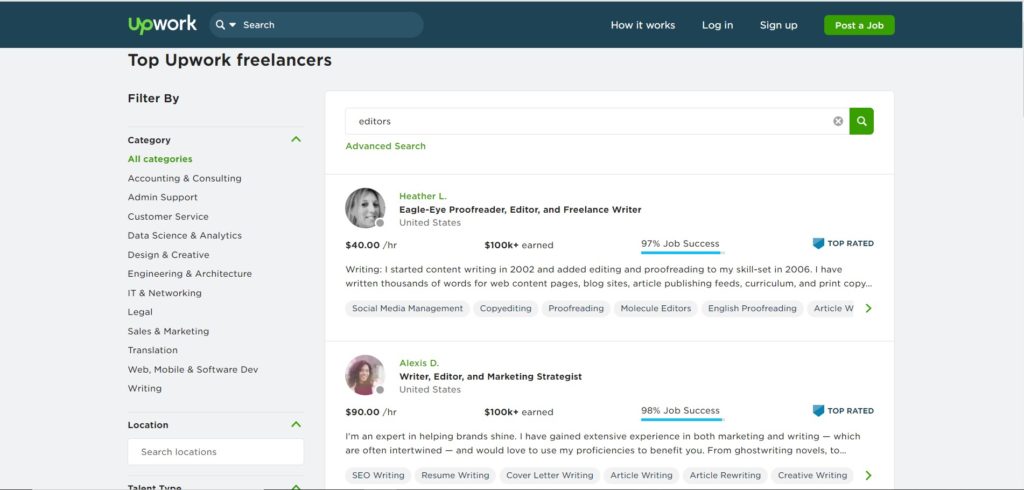 One blog post is easy enough to publish. But if you're a blogger, you'll be probably working on various blog posts at the same time. For this, it is crucial you organize all your projects effectively.
Project Management Tools
When you run a blog, there'll be many posts and projects you'll be managing simultaneously. The best way to not be all over the place is to use a project management tool that helps you stay on top of everything. Here are some of the best ones:
Google Drive
Google Drive is the tool we all need.
You can store on it the documents and files that are related to your website, content pieces, your blog, and your writing. It is cloud-based storage associated with your Google account that gives you 15 GB of storage for free.
It is secure and you can even share your files with others if you want to collaborate with them. You can share pretty much everything from documents to videos, from presentations to pictures. This is where all the magic happens.
All you need is an internet connection and a google account and you're all set!
Google Sheets
You can use a Google Sheet template to manage your editorial calendar, keyword research, and guest posting pipeline. You can also attach dates, add notes, comment and collaborate with your teammates, and more.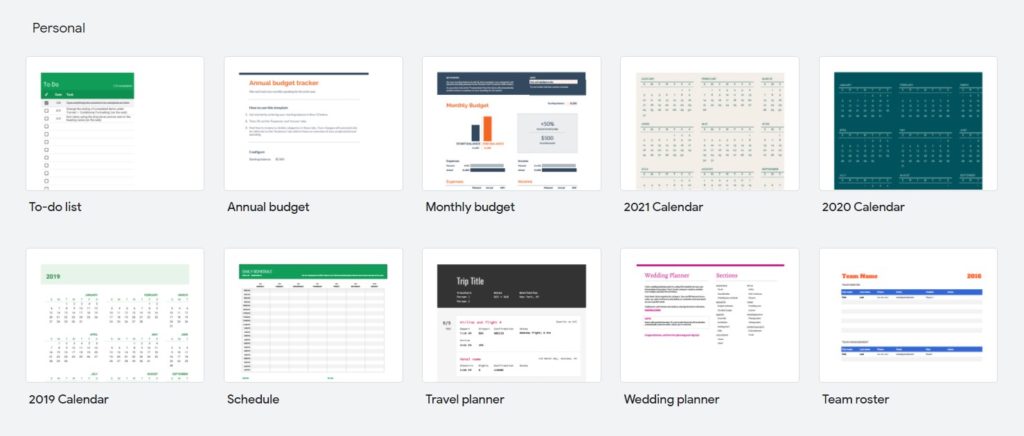 Trello
A free project management suite that can come in handy to organize your publishing workflow is Trello. You can create a board, invite your editors, designers, and other team members to it. Then create lists for each stage of publishing and add a card for every blog post where its complete context can reside.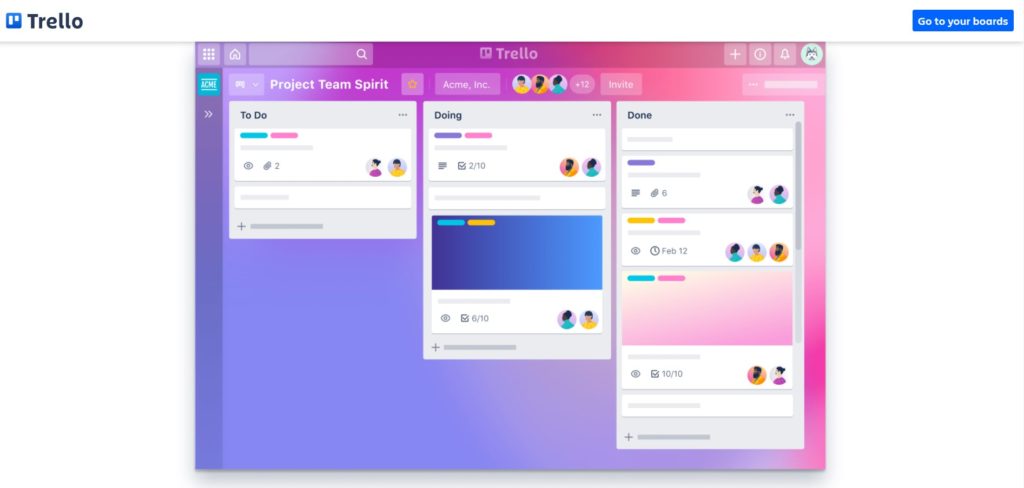 It's also possible to assign tasks, call out team members, and attach deadlines to every task. If a list gets too cluttered, then you can archive a list or card.
RescueTime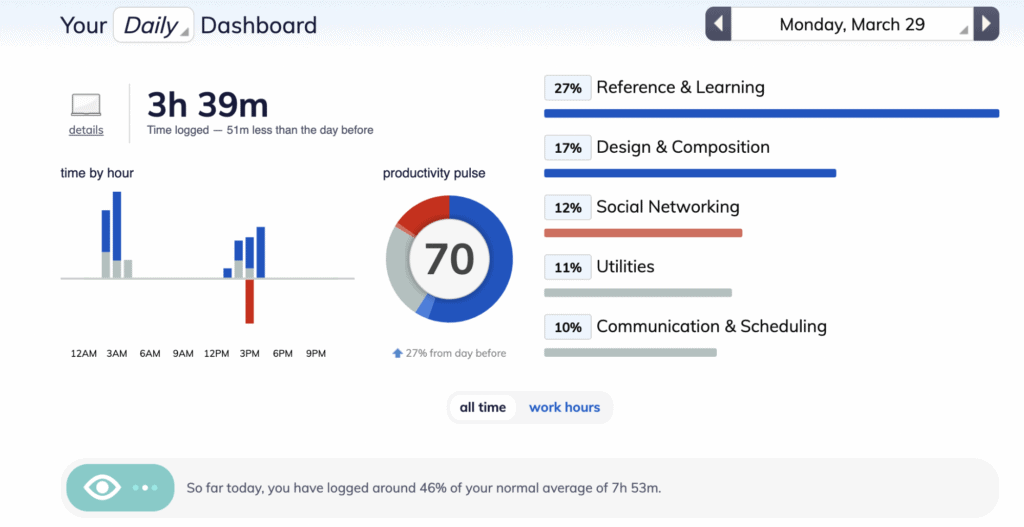 You can't fix what you don't measure. So, install a time management software such as RescueTime and understand your circadian rhythms. It's pivotal to your personal performance in the long-term and the success of your blog.
Once you find your most productive hours of the day, guard them by not scheduling any calls during or other similar tasks during those hours.
Now that you're organized in your SEO, blog posts, and graphics, take protection to ensure that your site remains well-optimized and functional.
Site Security, Optimization, And Backup Tools
Site security is essential for your blogging website to ensure that your content always remains available and functional. And you don't have to do much with these best tools in this arena:
Cloudflare
Your website is hosted in a specific physical location. With a Content Delivery Network (CDN) like Cloudflare, distributed servers could across the world reduce the physical distance between a user and the server. Your website's performance improves, and hey it also scans threats to protect you from any unwanted bots.
W3 Total Cache
W3 Total Cache is a WordPress plugin that reduces the loading time of your website. This enhances the user experience more than you think. This plugin also improves your SEO and helps with your Google rankings.
Shortpixel
Images add visual value to your articles and break the content into readable chunks — having one graphic per 200 words is generally a good idea. But too many such images could impact the loading speed of your website. Shortpixel compresses images as soon as you upload them to WordPress and carries the optimization for size on autopilot.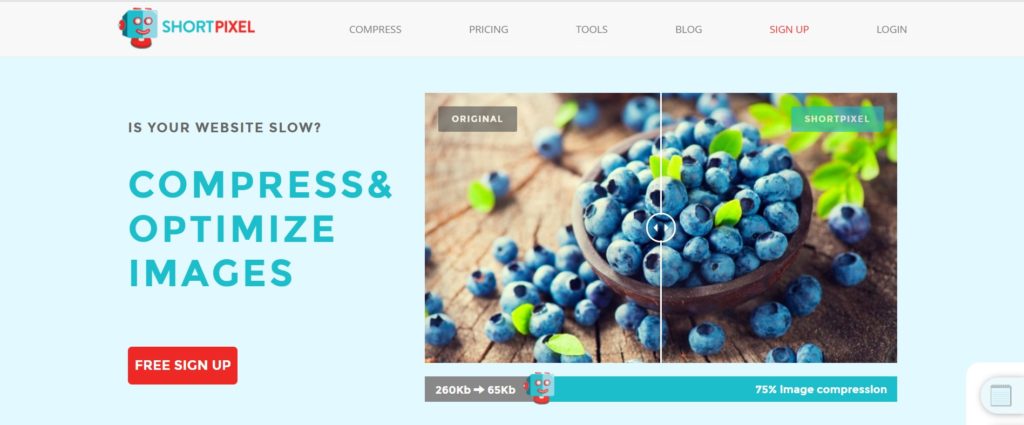 The plugin will save time and effort in running your images through an image compressor.
Wordfence
Wordfence is a WordPress security plugin that protects your website from attacks and malicious IP addresses. They claim that they leverage user identity information in over 85% of their firewall rules.
UpdraftPlus
UpdraftPlus helps you backup and restore your WordPress website. You can easily set up backup schedules and restore your WordPress backups through the control panel. The premium version also offers clone and migration services.
Even despite doing everything though, is there a way to earn money from a blog? Yes! Monetization of a blog is possible and there are several ways in which top bloggers do this.
Affiliate Networks (And Other Blog Monetization Tools)
In the first few years — and possibly even afterward — affiliate marketing is a handy way to generate income from a blog. Besides selling your own products and services is also a lucrative blog monetization strategy. Let me introduce you to a few tools you can use for the same in this section:
Shareasale
Shareasale is an affiliate network that helps you partner with brands, influencers, etc. Affiliate networks facilitate the transaction between influencers such as you and brands that want to recruit affiliates for promoting their products.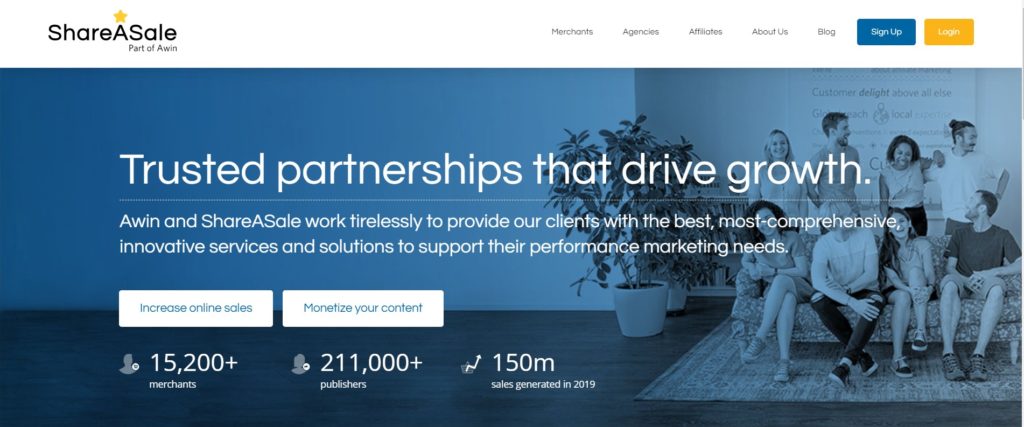 Thirsty Affiliates
To manage your affiliate links, the Thirsty Affiliates freemium WordPress plugin is pretty useful. You can cloak links, nofollow them, set up redirects, and manage them from an easy-to-use dashboard.
Thinkific
As a blogger, you should not limit yourself to become a textual content creator. Informational products such as Ebooks could sell decently, but online courses sell like hotcakes. So, build an email list of subscribers, then get yourself busy with an online course platform like Thinkific.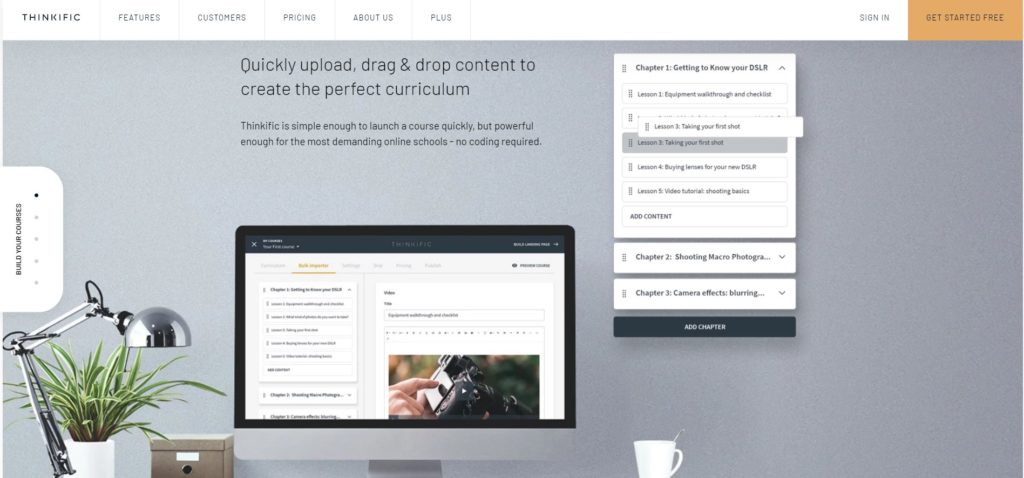 When all is said and done, you need content distribution platforms to make a deliberate effort to reach your audience. This can be done through social media and email marketing.
Content Distribution And Email Marketing Tools
SEO can help your content rank in Google. But there are other ways to distribute your content with the advent of social media and email marketing. Here are some tools that can help with content distribution:
Facebook Ads
Let's face it: the organic reach on almost all major social media networks is close to nil. They are now pay-to-play platforms, but their advertising tools have really granular targeting capabilities.
Facebook is the one platform where almost all niches of business — including bloggers — manage to find an audience. They also make it super easy to get started: just invest $5 per day.
Mailchimp
Not building an email list is the number one mistake most bloggers say they committed. It lets you build deeper relationships with your readers and share your latest articles with them. Mailchimp offers a generous free plan for up to 2000 subscribers, though strips a few features.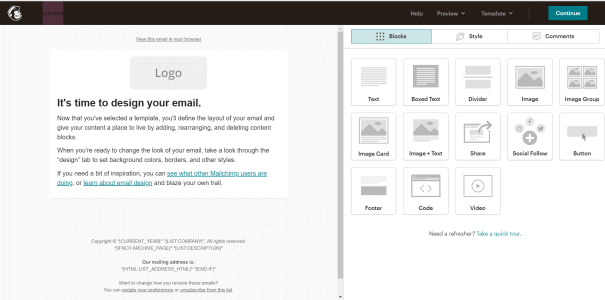 Here are the best email marketing software(s) in the market if Mailchimp doesn't work for you.
ConvertKit
ConvertKit proclaims their email marketing suite is built for creators. In my last outing with them, I found their user experience pretty intuitive. It is super easy to build forms, create landing pages, set up a course through their email autoresponder, and manage your email list.
Tailwind
Most social media platforms don't offer any organic reach. But there is an exception.
The exception is Pinterest where my friend Shreya Dalela managed to build the ECM business profile to over 570k viewers in a few months.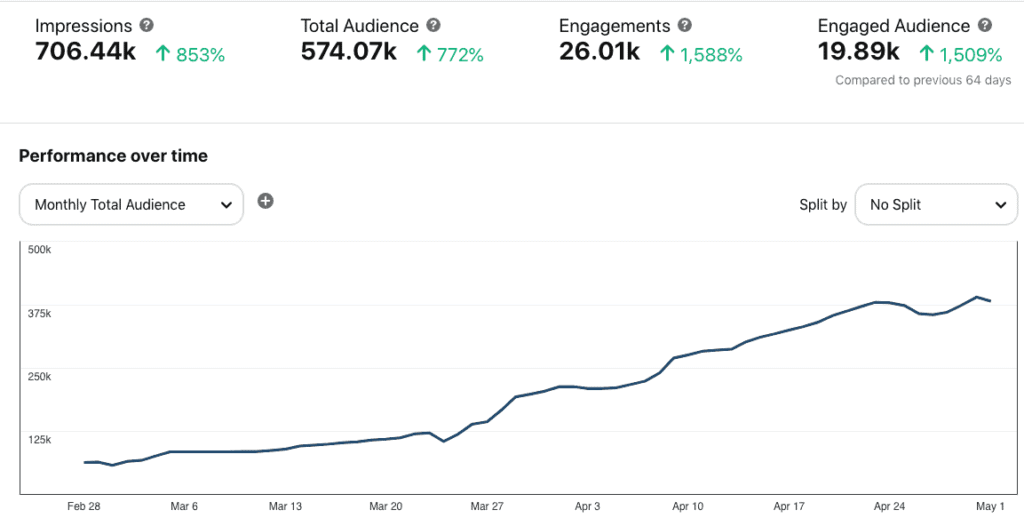 A key aspect to getting link clicks through this visual social media platform though is remaining active on the platform. The Pinterest algorithm rewards fresh content which means you need to schedule about 15 to 30 posts — spread throughout the day.
Manually doing this could be painful, so Tailwind, a Pinterest social media scheduler is pretty handy for the same.
Buffer
If your audience hangs out on social media other than Pinterest and spread across the world, then use Buffer for scheduling posts. You can not only queue your content across social channels but also analyze your social media numbers to expand reach.
AddToAny Plugin
If you include social share buttons on your website, then they provide convenience to your visitors for sharing your content. AddToAny WordPress plugin is great because of the customization it offers.
Click To Tweet
Making your content interactive is a great way to increase engagement on your website. Creating Click to Tweet boxes from the shareable tidbits in your article is a great way to not only enhance the aesthetic of your blog post but also increase its shareability.
Tubebuddy
If you plan to start a YouTube channel alongside your blog (which is highly recommended), then Tubebuddy could be a great companion.
It's a YouTube growth tool that can find the keywords you can target on your channel and dissect competitor channels. You also get a slew of productivity, channel management, and related tools as well. Here's a detailed TubeBuddy review.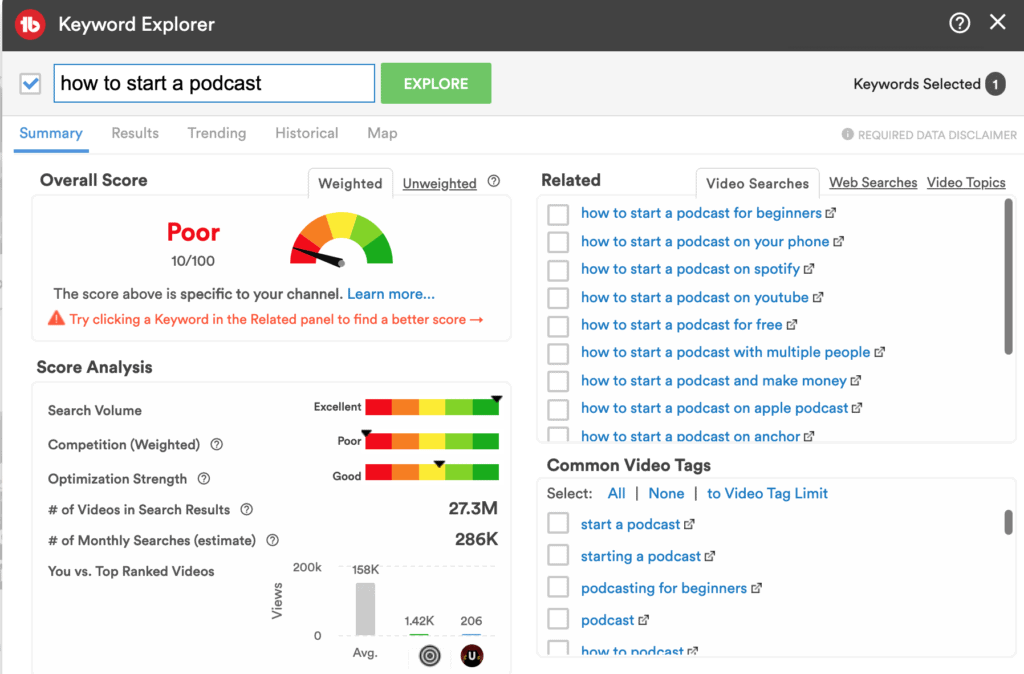 And voila! Those were all the best blogging tools you can use to earn more & get more writing done. If you need more, here are some blogging tools that deserved a mention:
Miscellaneous Blogging Tools
There are some blogging tools that can be helpful in certain scenarios. If you are thinking about starting a podcast or hunting for more ways to write quickly, read ahead:
Google Analytics
From the start of your blog, install Google Analytics by adding a pixel to your website's header. It's a free and powerful platform to track the traffic and engagement you get. You can measure and analyze the kind of content that's performing well for you and learn details about your audience.
You can set up business goals and assign values to them, so you know the completion. For example, getting email subscribers, clicks on your affiliate links, and the like could have tangible values.
Buzzsprout
Many creators also start a podcast alongside their blogs. It offers a convenient content consumption medium to their readers and exposes them to newer audiences as well. Buzzsprout is a free podcast hosting platform with powerful podcasting features and it scales well as you grow your audience.
Otter.ai
While we're on the subject of podcasting, how about a tool that can create transcripts for your interviews? Otter.ai's artificial intelligence tool lets you create live notes for meetings, interviews, podcasts, and any other voice conversation.
Wordable
If you write articles on Google Documents, uploading articles on WordPress could be a pain — especially if you add multiple images and video embeds. Wordable makes this a breeze. It drafts an article from Google Documents in just one click.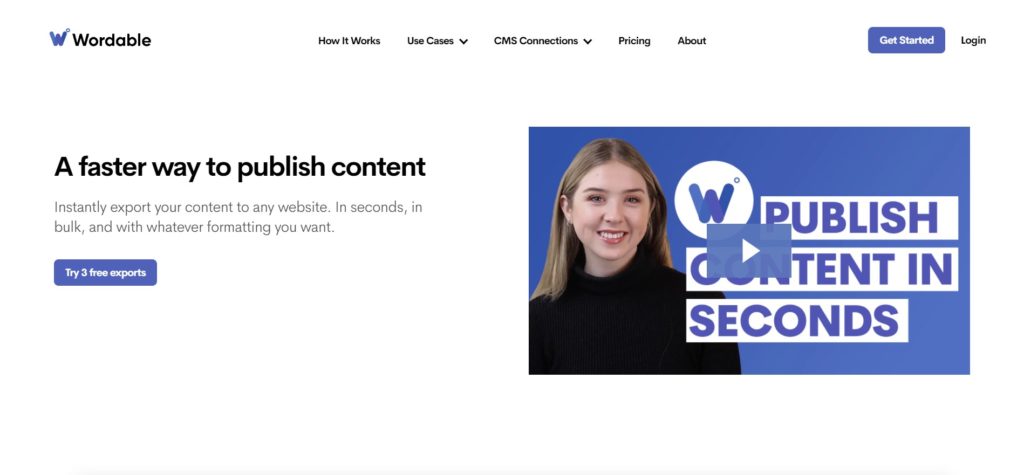 Lastpass
Lastpass is a cool password manager which lets you store your login details for the various websites you visit. You can also share these credentials with other professionals with whom you want to share access to your product/service.
I know this list can get overwhelming. But you don't have to use every tool to run a successful blog. Head on to the next section to see what we use at our own blog!
Blogging Tools We Use
At Elite Content Marketer (ECM), the tools we personally use right now to take a post from ideation to publishing are the following:
Final Thoughts
Running a blog can be difficult. Ranking it on Google and making it social-media friendly is another story altogether. There are tools though that can make these jobs easier. They lessen your administrative load and help you focus on the most important thing of all: creating top-notch content.