Are you planning to create some paid content shared only to those who pay to see it?
Or maybe you're thinking of building a community of like-minded people — a space to share your ideas about one common topic. Are you thinking of selling an online course and making it exclusive to only a portion of your audience?
What you're looking for is to create a membership site. And boy, have you got options!
The market is flooded with membership site platforms and it can get confusing real quick. I've made this guide to help you decide. But, first, let me answer the commonly-wondered questions and guide you on how to decide which membership platform to choose.
Recommended reading: 15 Best Online Course Platforms To Sell Your Skills
Note: This article contains affiliate links. This means if you purchase anything using our links, then we earn a commission (at no extra cost to you). We only recommend products that we find valuable and enjoy. We appreciate your support.
Frequently Asked Questions About Membership Sites
"Membership site" has become somewhat of a buzzword — so let's get some clarity on what it is and what it's not.
What is a membership site?
A membership site offers exclusive access to gated content for certain members. This might be some extra videos, newsletters, discussion forums, or online courses. Many creators and organizations run membership websites to earn recurring revenue from paying members.
What's the difference between a membership site vs. subscription site?
The primary difference is that a membership site doesn't have to require a subscription. This isn't true for subscription sites where you compulsorily have to pay a subscription charge in exchange for products or services. A member gets his login credentials to get exclusive access to sealed content while a subscriber pays a recurring fee in exchange for some content/service.
How to launch a successful membership site?
There are a lot of elements to a successful membership site. But, for the basics, here are the top 4:
1. Goals & Models: Before you begin looking at software, decide what are the financial or other goals you hope to meet through this membership site. What services/content will you offer? How many membership levels can you break this into? What is your financial goal (if any) and what model should you choose to meet it?
2. Produce some exclusive content: The content you create for your membership site should be high-impact and high-conversion. Remember that this is the stuff that you've marked "exclusive" — so make sure that the quality stands up to that label. Decide on any other perks at this stage as well: Will you offer a discussion forum? Do you offer 1:1 services and coaching? What about an online course?
3. Make an attractive offer: It's time to share your idea with the world. Create a lifetime discount for the early members — this will keep generating you revenue in the long haul. Get as many people in as you can. The launch promotional message you make should be a no-brainer. You can also sweeten the deal with any perks or bonuses.
4. Keep evolving and listening to your members: You're getting started and leveraging that momentum. But keep checking in with your members and make sure that the quality of content you deliver is 100% top-notch. Don't slack in both these areas if you're in it for the long run.
How To Choose A Membership Site Software
There are many membership sites out there. How do you determine the best one for you? Check for the following factors:
Price: This one is the primary thing you should check for since it's the biggest dealbreaker. Does the software's price meet your budget? Don't just check the basic plans. Many membership sites don't offer advanced features (once you might need them) in their cheap plans. If you're just starting out and want to test the waters, go for membership sites that have a free plan and/or generous free trials.
Educational tools: All membership sites have different standout features. Depending on the type of content you want to create, you'll look for different things. Evaluate whether your idea is to build an online course, sell digital products, offer a community, or simply run all your business under one roof. Once you know the things you need to build, check if the software you've shortlisted has the educational tools to meet your needs.
Integrations: If you're already running another website, newsletter, or online course, check whether the software you've chosen has all the integrations you'd need. If not, check for a handy Zapier integration. But remember that it comes with a slight fee.
Community Tools: If you're looking to build a discussion forum where people can chat, learn together, and have fun, you want to check if the membership site platform you've chosen has the features to run your community. Many membership sites don't primarily focus on community building — so it's important you leave those out.
Pricing your membership: Different membership sites often offer different payment policies. Some allow you to create subscriptions and others take a percentage of any earnings you make through their platform. It's important to check whether your members' preferred mode of payment and currency is available on the membership website you choose.
Now that you know what you need to evaluate, let's check the top ones at a glance.
| | | | |
| --- | --- | --- | --- |
| Membership Site Platform | Price | Free plan/ Trial | Best For |
| | $149/month | 14-day | Running all business under one platform |
| | $39/month | Free plan | Creating engaging courses & websites |
| | $29/month | 14-day | Creating online courses & 1:1 coaching |
| | $39/month | 14-day | Creating in a simple UI |
| | $23/month | Free plan + 14-day trial on paid ones | Building communities |
Let's dive deeper into each platform, determine its strength and weakness, and see some miscellaneous membership sites that are worth a try.
1. Kajabi
Kajabi is an all-in-one membership platform that is best for content-heavy online courses.
Pricing
The basic plan begins at $149/month. A 14-day trial on all plans is available. You save 20% with annual billing.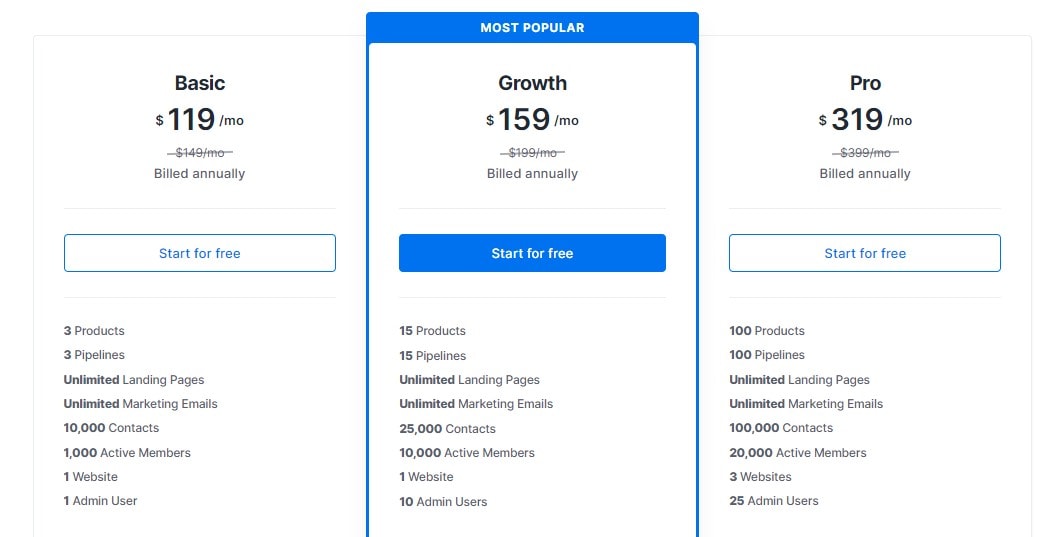 Unique features
Kajabi has many standout features that other membership sites lack:
Kajabi is great for you if what you want is to build your entire business under one roof. You can build a sales pipeline, create a course, do email marketing, and make a solid website with just one Kajabi account.
Kajabi also has iOS and Android apps which would be wonderful for you and your online course students both. I go into more detail on how this is useful in my Kajabi Review.
What stands out particularly is Kajabi's blogging feature. It isn't as strong as WordPress, but it would take care of the needs of most creators, especially beginners.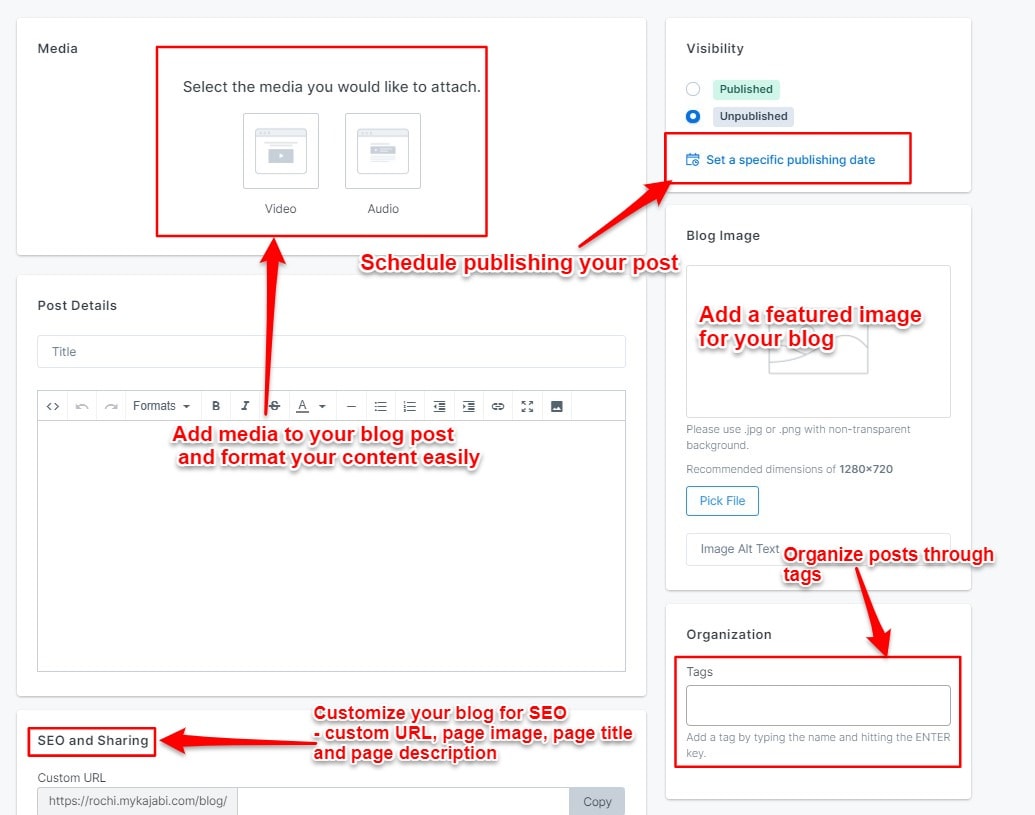 Kajabi has a dedicated analytics page giving you insights into how your membership website is doing. Here, you can see MRR, revenue, subscription numbers, page views, etc. It also offers video heatmaps — handy for online courses.
The sales pipeline builder is one of the best features of Kajabi and one of the best in the market of membership sites. Kajabi shines here with its next-level marketing capabilities.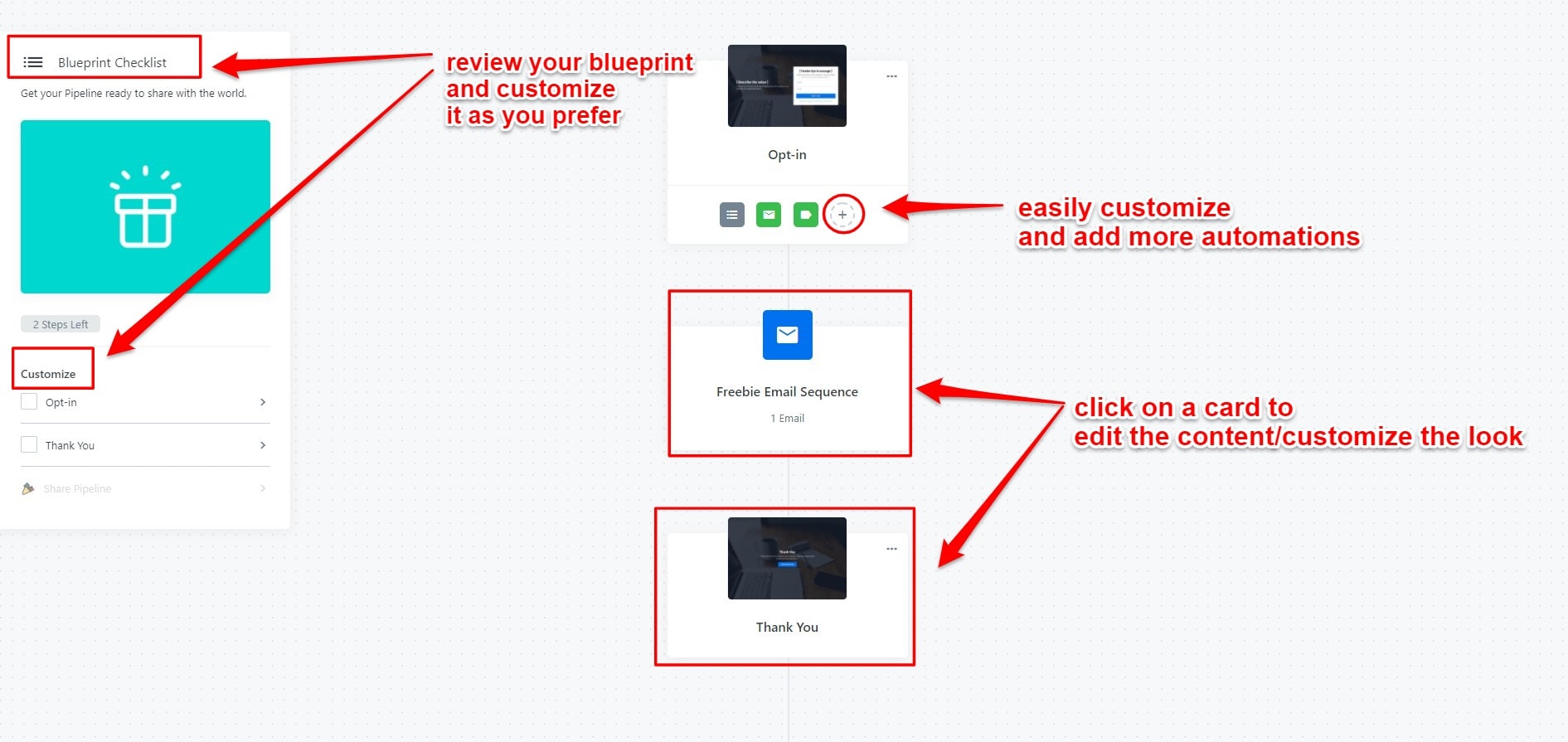 Kajabi also allows users to create high-conversion checkout pages. You can add videos, testimonials, order bumps, and plenty of opportunities for upsells.
Pros and Cons
Kajabi is great. But it is not perfect. An honest evaluation:
| | |
| --- | --- |
| Pros | Cons |
| Can host entire business in one software | Expensive |
| Powerful online course builder | No native course certificate builder |
| Excellent sales pipeline builder | Does not handle sales tax |
| Creation of advanced checkout page | Limited options in the assessment feature |
| Free iOS and Android app | Affiliate program not available in "Basic" plan |
Bottom Line
Kajabi is expensive and there's no denying that. But its features are plenty and powerful for the value it offers. If you have the budget and prefer working on everything under one login, there's no better alternative than Kajabi.
2. Thinkific
Thinkific is a membership platform that is the best choice for creating highly engaging courses.
Pricing
Thinkific has a free plan and three paid plans. The Basic plan begins at $39/month. You save 20% with annual billing. There's a 30-day money-back guarantee.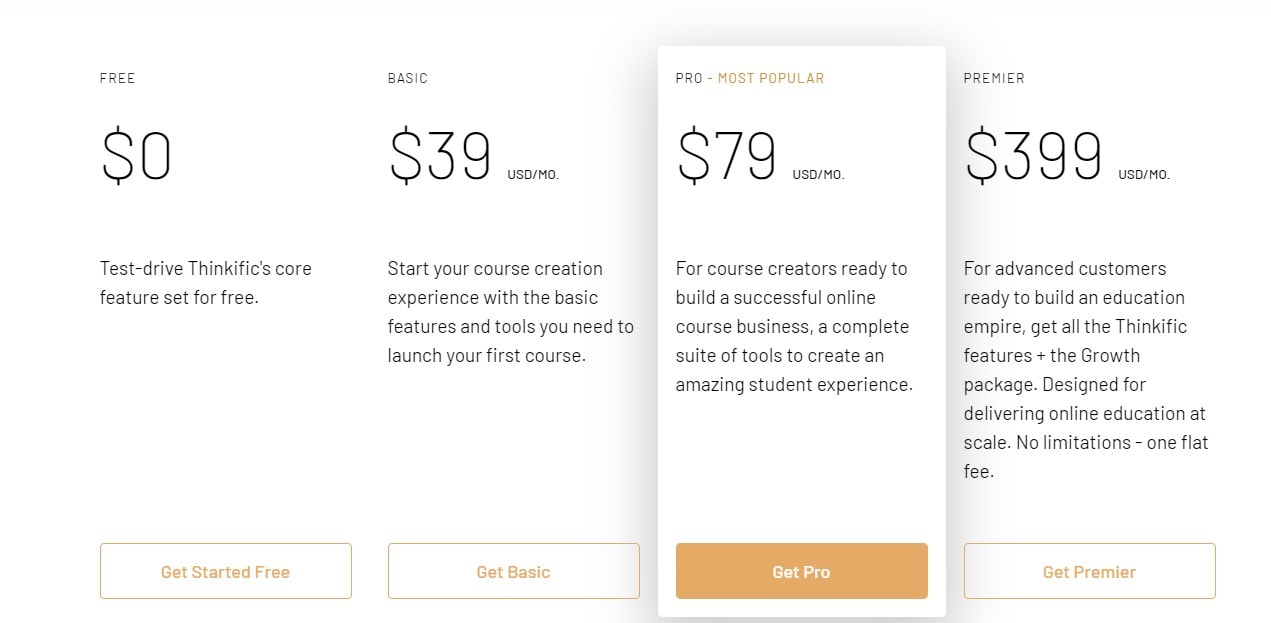 Unique features
Thinkific is best known for beginners creating online courses. It has some of the most advanced features to keep students engaged too. Here are the features that make Thinkfic unique:
Thinkific's course-builder is advanced, yet intuitive for any beginner. You get advanced capabilities to do multiple engaging activities in a single lesson and the assessment feature is especially outstanding.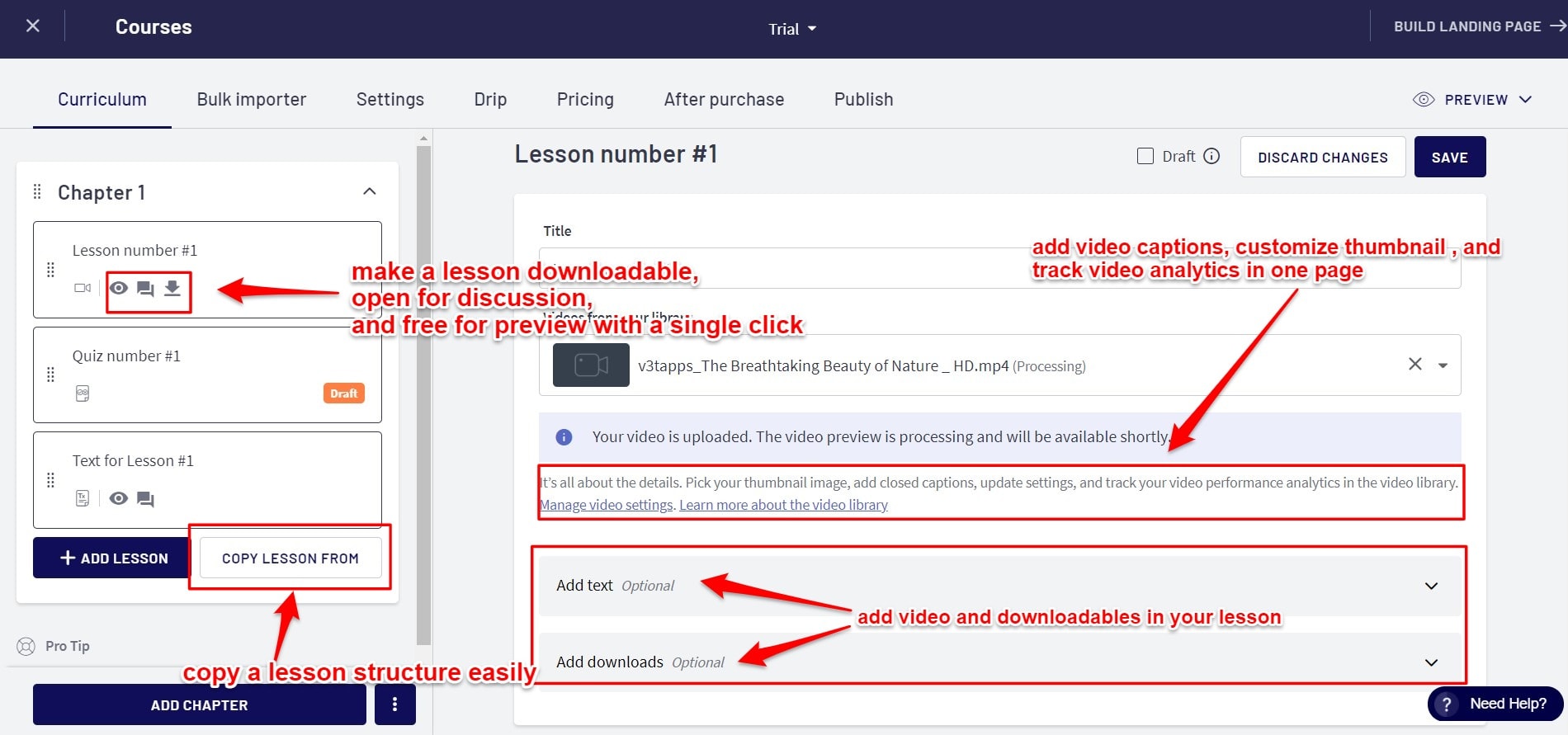 Thinkific's "Locking" feature for online courses is as handy as it can get: A student cannot skip over to the unlocked content in Kajabi (something that lacks in Thinkific). You can also create a "Video % completion required" here.
Thinkific integrates with almost all the different apps you'd need. There's Zoom, Shopify, Accredible, etc. Thinkific has also categorized them for easy search.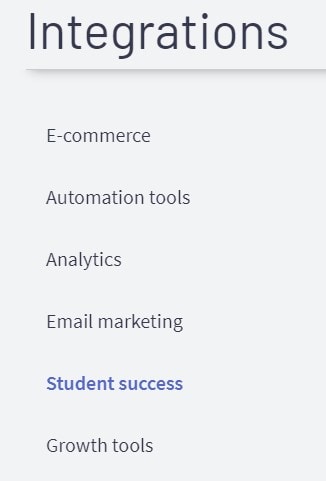 Thinkific also has a "Groups" feature which allows you to sell your courses/digital products/memberships easily to cohorts or organizations in bulk.
Pros and Cons
Thinkific is great for beginners and for standalone membership sites. But there are also some good features it lacks compared to its competitors:
| | |
| --- | --- |
| Pros | Cons |
| Has a free plan and affordable pricing | Limited features in the entry-level plans |
| Engaging course creation features | No sales pipeline builder |
| Great third-party integrations | Limited analytics |
| Easy-to-use for beginners | Rudimentary community feature |
| Handy website builder | No mobile apps |
Bottom Line
Thinkific may look attractive considering its free plan and affordable pricing. But it is not the powerhouse of features that Kajabi is. Overall, Thinkific is great for basic membership site-building and beginner creators of online courses.
Recommended Reading
Thinkific vs Kajabi: An Honest Comparison (2021)
3. Teachable
Teachable is best suited for membership sites that primarily want to sell online courses.
Pricing
Teachable doesn't have a free plan but offers a 14-day trial on all its plans. The basic plan begins at $29/month. Teachable also has a transaction fee of 5% on all its plans.

Unique features
Teachable has many differentiating features, especially in course-building:
Teachable has a "coaching" feature that allows you to have a 1:1 coaching program with your students, members, or clients. You can also choose how they sign up for this and set an enrollment date.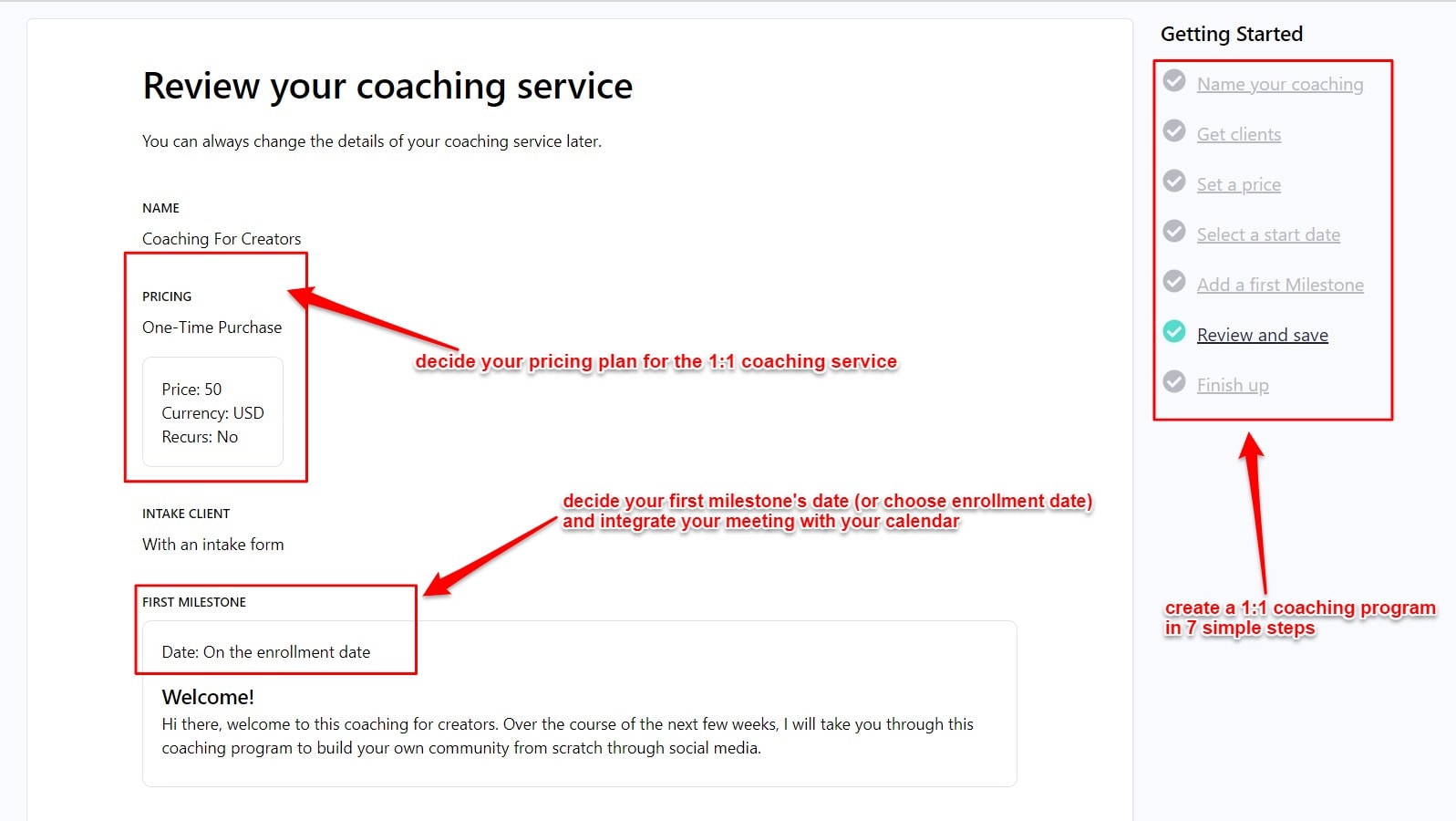 Teachable has partnered with Unsplash — which is useful when you want to create a good-looking website. You can create unlimited pages at Teachable's website builder and the UI is also fairly simple to use.
If you're creating a course or product that is going to attract a global audience, it is important to offer them the option of paying in their own currency. Teachable has a variety of currencies available just for this (unlike Thinkific).
Teachable has an excellent analytics dashboard containing stats like video engagement, quiz scores, visitors, etc. You can also get a student breakdown and export this report as a CSV.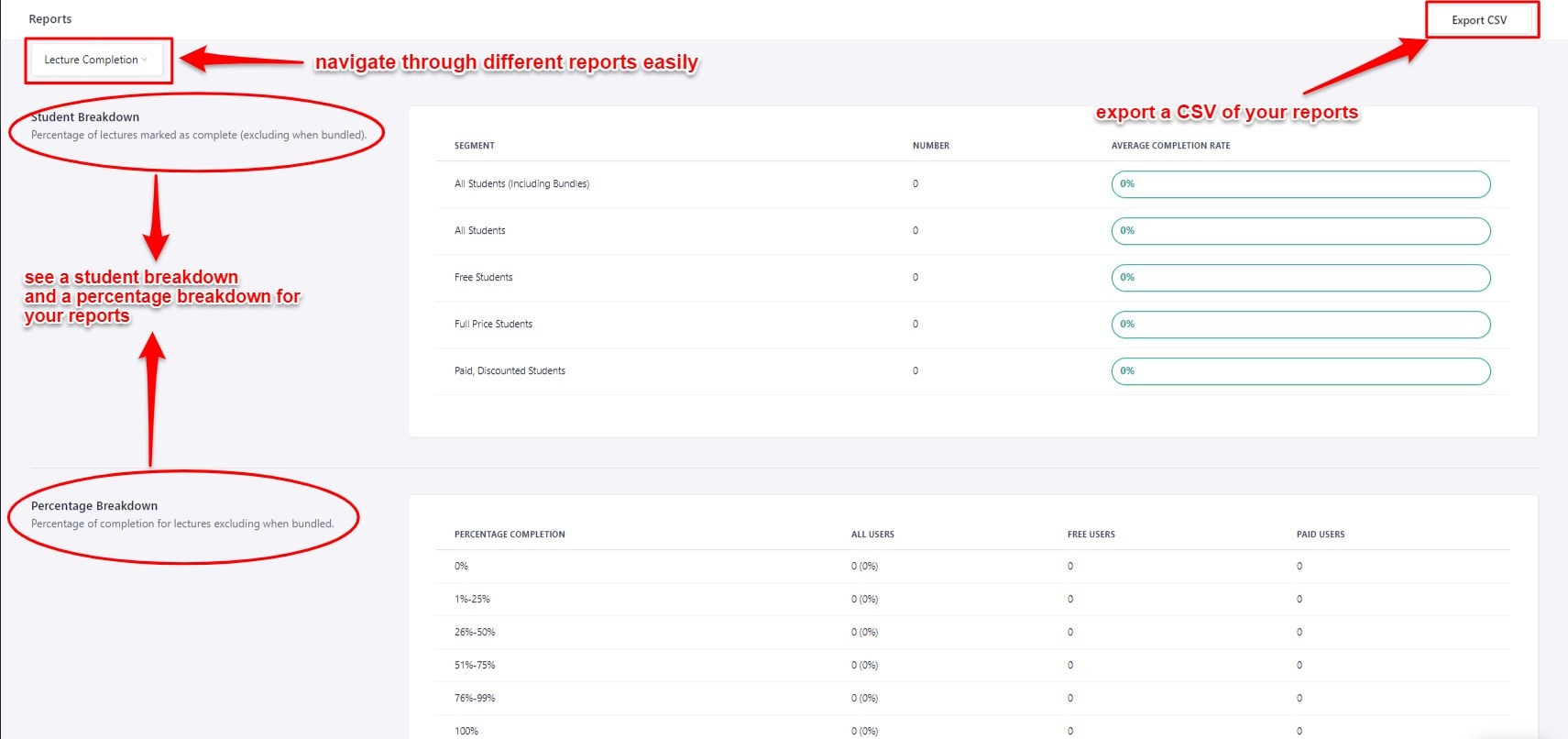 Pros and Cons
Teachable is perfect for online course creation but there are some things it lacks when it comes to building a great membership website:
| | |
| --- | --- |
| Pros | Cons |
| Create unlimited website pages | Lack of customizations in the website builder |
| Offers an iOS App | Course Player doesn't have a great UX |
| Users can pay in multiple currencies | 5% transaction fee in all plans |
| Excellent reporting dashboard | No community feature |
| Product for 1:1 coaching | Does not track subscription data |
Bottom Line
The best part about Teachable is that it is super simple to use. But that comes at a cost of features. Teachable would be perfect for creators who primarily want to sell courses online. But if you want to do more, Thinkific or Kajabi might be good alternatives.
Recommended Reading
Teachable vs Thinkific: Exhaustive 2021 Comparison
4. Podia
Podia is an all-in-one membership site that is perfect if you like things simple.
Pricing
Podia's basic plan starts at $39/month. All plans get a 14-day free trial and zero transaction fees.

Unique Features
One of the most iconic things about Podia is that it is super simple to use. Here are other excellent things about it:
I find Podia's course player design to be among the most pleasing to the eye. It is sleek, minimalistic, and easy to navigate.
You can create your own email broadcast or email campaigns from Podia. This means not having to use any external email marketing software — a huge time & energy save. I talk in more detail about this feature in my Podia Review.
Want a dead-simple website builder and no fluff of choosing themes, multimedia, and sections? There's no better alternative than Podia. It just works if you don't mind the lack of customization.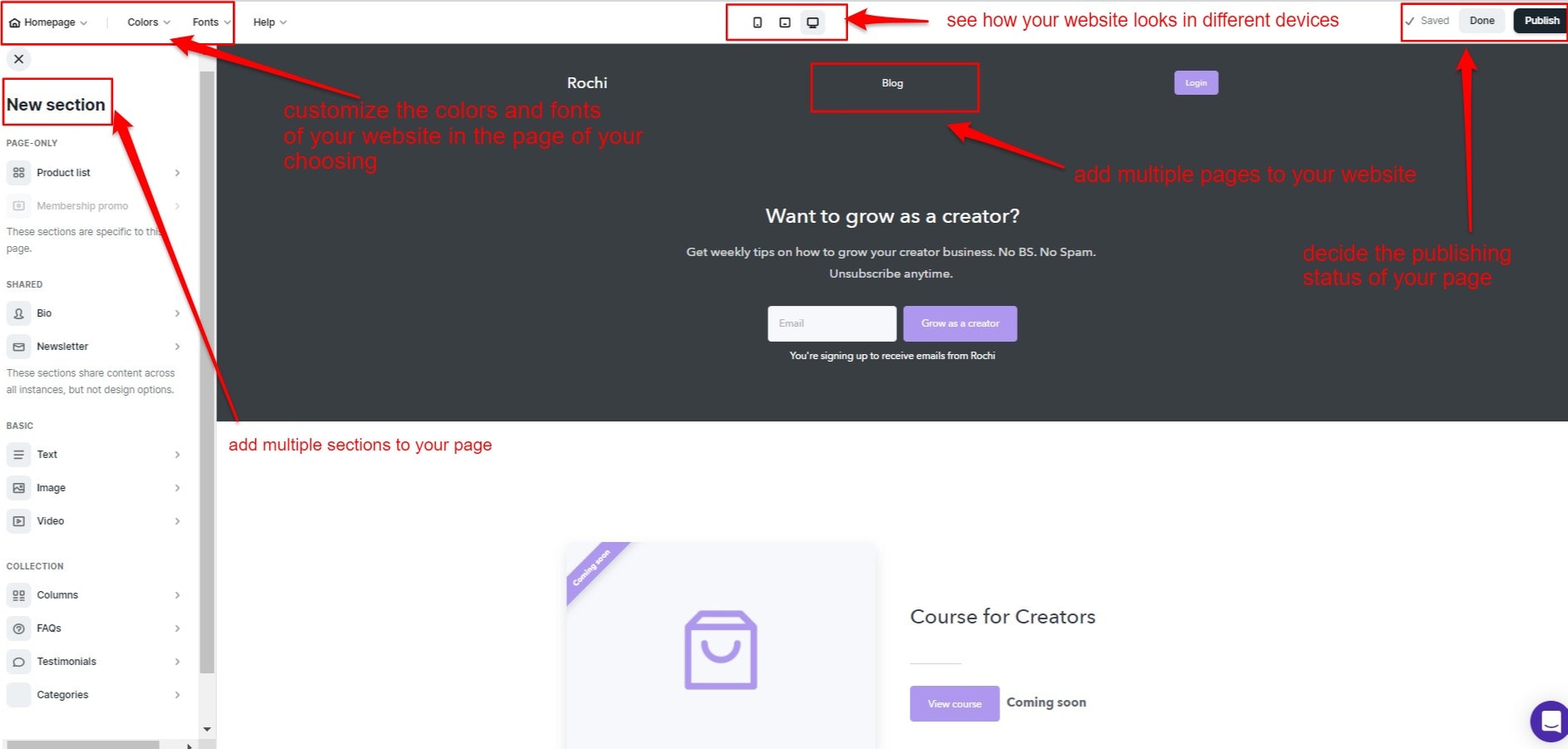 Podia has "Donate" and "Pay what you want" options in its custom buttons and coupon feature.
Podia has a separate section to sell all your memberships. You can promote it on social media, embed it on your website, and allow members on Slack/FB groups to connect directly via an invite URL.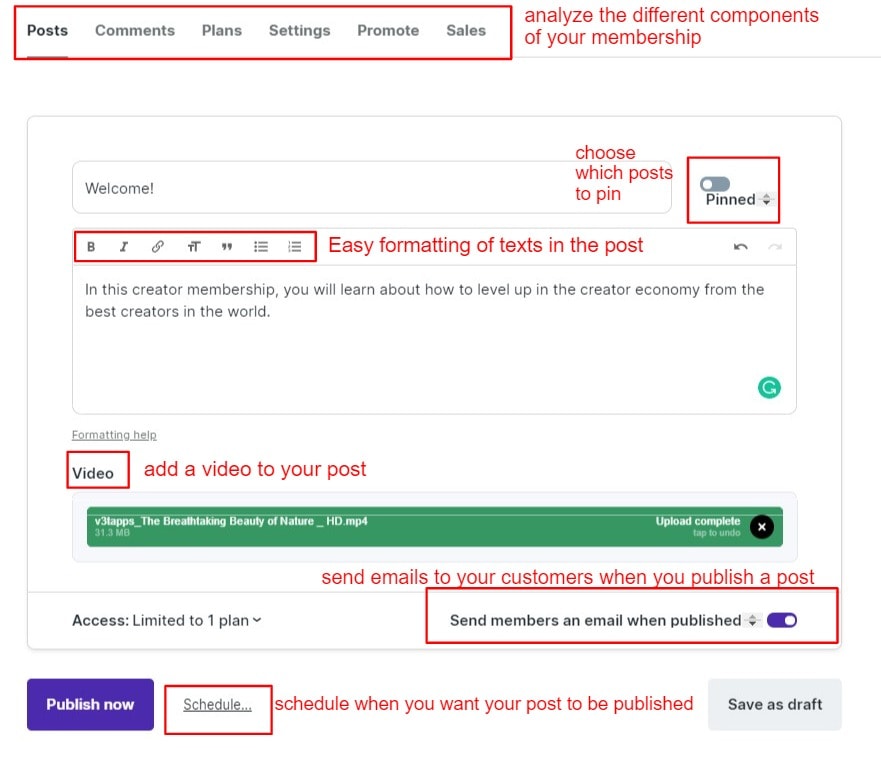 Podia handles your EU VAT needs. You can charge it through the platform itself. You can also choose to collect your customers' addresses for tax purposes or shipping needs.
Pros and Cons
Podia is one of the simplest all-in-one membership site builders out there. But its simplicity comes at a cost:
| | |
| --- | --- |
| Pros | Cons |
| Simple to use | Lacks customization features |
| Helps in charging EU VAT taxes | Can't use more than 1 currency for 1 course |
| Selling membership separately | Cannot build a community area |
| Integrated email marketing | Limited analytics and data |
| Sending autoresponders | No mobile app |

Bottom Line
If you prefer to have extra customizations, advanced features, and in-depth data, Podia isn't right for you. But if you like to keep things simple and do it all under one house, go for Podia.
5. Mighty Networks
Mighty Networks is best-suited for closely-knit or community-driven memberships.
Pricing
Might Networks has a free plan and a 14-day free trial on all plans. The cheapest plan starts at $23/month. You get a lower price and a 2-month free period with an annual purchase.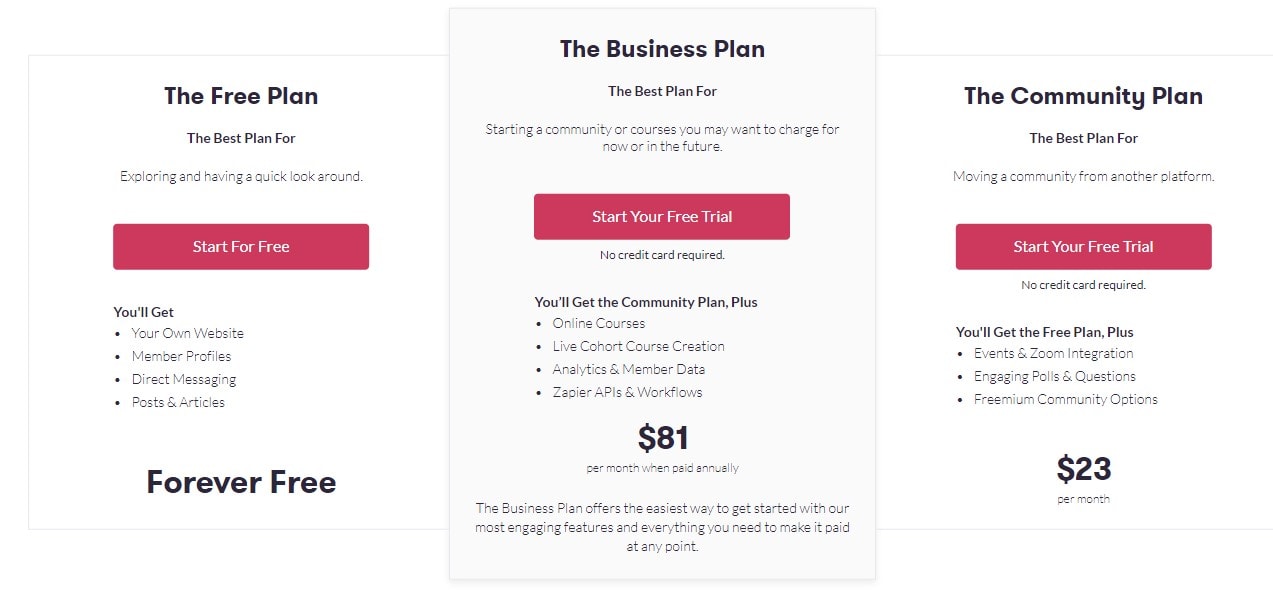 Unique Features
Mighty Networks is a different kind of membership site given its focus on community-building. Here are some of its top features:
Mighty Networks is available on both iOS and Android and members can also access the community area using these apps.
Its primary feature — the community builder — is comprehensive and user-friendly. You can keep your community public too: allowing anyone to explore and join in. The structure is already present and you just have to customize your settings. You can keep your community paid or free.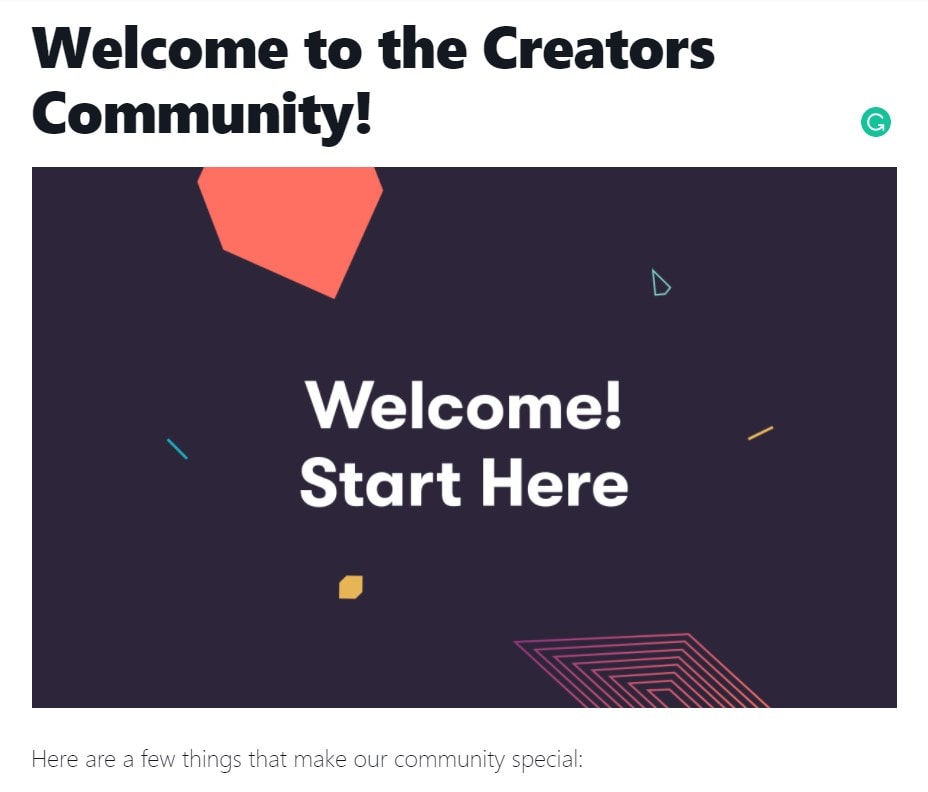 The "activity" page which is shown to your members also has "filters" any user can apply if they're looking for a specific type of post.
Instead of the standard questionnaire assessments, Mighty Networks has the option to create polls and organize discussions into relevant topics.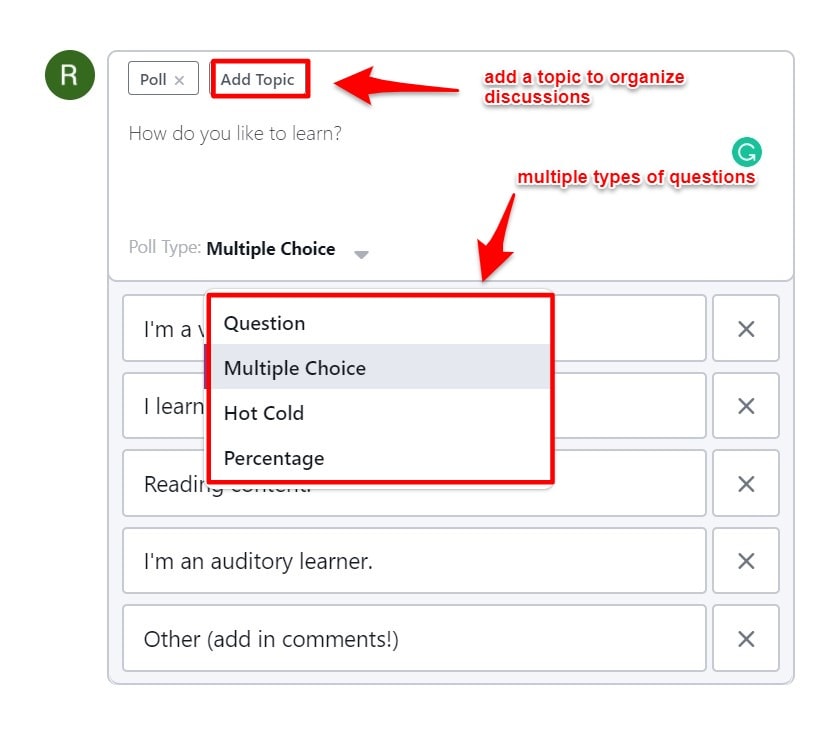 The charging system at Mighty Networks is pretty flexible: you can keep a large community free and charge for the paid courses or you can specify different charges for each.
Pros and Cons
Mighty Networks is not your standard membership site. This comes with both advantages and disadvantages:
| | |
| --- | --- |
| Pros | Cons |
| Apps for both iOS and Android | Limited website design options |
| Members can filter activity and notifications | Transaction fee on all tiers |
| Flexible charging options | Charging for course only available in the higher-tier plan |
| Slack integration | No PayPal integration |
| Can create polls and organize discussions in "topics" | No native assessment features like quizzes |
Bottom Line
Mighty Networks is a great choice if you're looking to build a community. The discussion is smooth like social media and the organization features of topics come to help. But if you want a solid course builder, consider going for other options in this list.
Other Membership Site Platforms
The membership platforms we just saw are focused on online course creation, sales funnels, website builders, and a little bit of email marketing. But there are different kinds of membership site platforms:
Wix
Wix is a website builder that offers several pricing plans. In all of these, you can create gated content by building an exclusive member's area. In the higher-tier plans, you can also sell paid subscriptions without third-party integrations.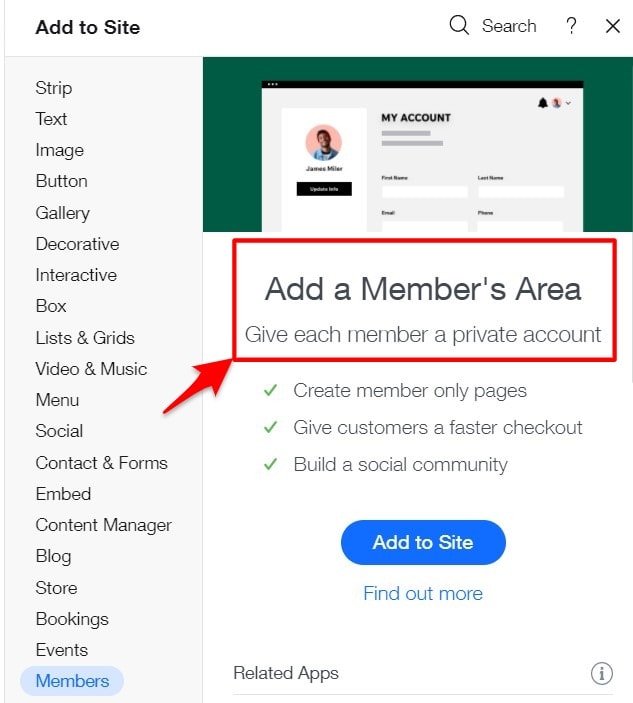 This is great if you host your website on Wix. But you can't personalize the emails of your members or work without using Wix's native features like Wix Chat and Wix Groups to enhance the member experience.
Weebly
Want to keep things as simple as they can go? Try Weebly. You can create your own website and add a sign-up form to it. It also has the functionality of creating membership tiers and one-click logins. There's a shareable link for social media, newsletters, etc. so that users can land on your registration window.
The more members you need, the higher the tier of the plan you'd have to purchase. There is a free plan at Weebly but membership website creation only starts at Pro plan or above.
Patreon
Patreon is one of the most popular membership sites for creating gated content, especially video content. You pay based on the income you earn and members can pay monthly or per post — which gives you huge leverage when someone's feeling generous. You can use the Patreon-suggested payment kit or create your own.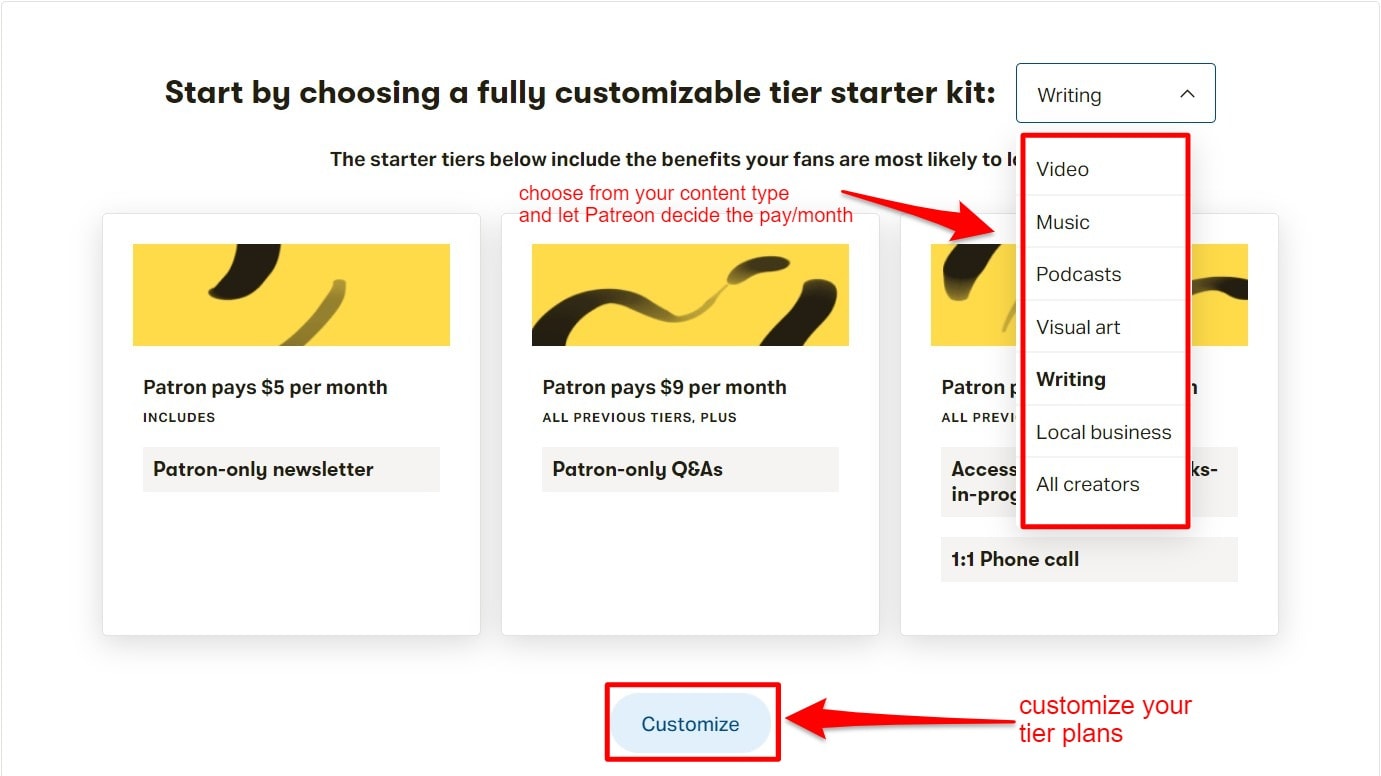 Patreon also offers producing, shipping, and providing CS support to the Patreon-only merch you produce.
Wild Apricot
Wild Apricot hosts your membership site and is perfect for organizations, associations, and not-for-profits. You can create gated content, membership directories, and even create events. You can also send newsletters and email blasts to your members.
If you're an NGO, you can create a donation page — especially during fundraisers. The price of the membership is dependent on the number of members you have — free for up to 50 contacts. You can get 100 contacts for $48/month.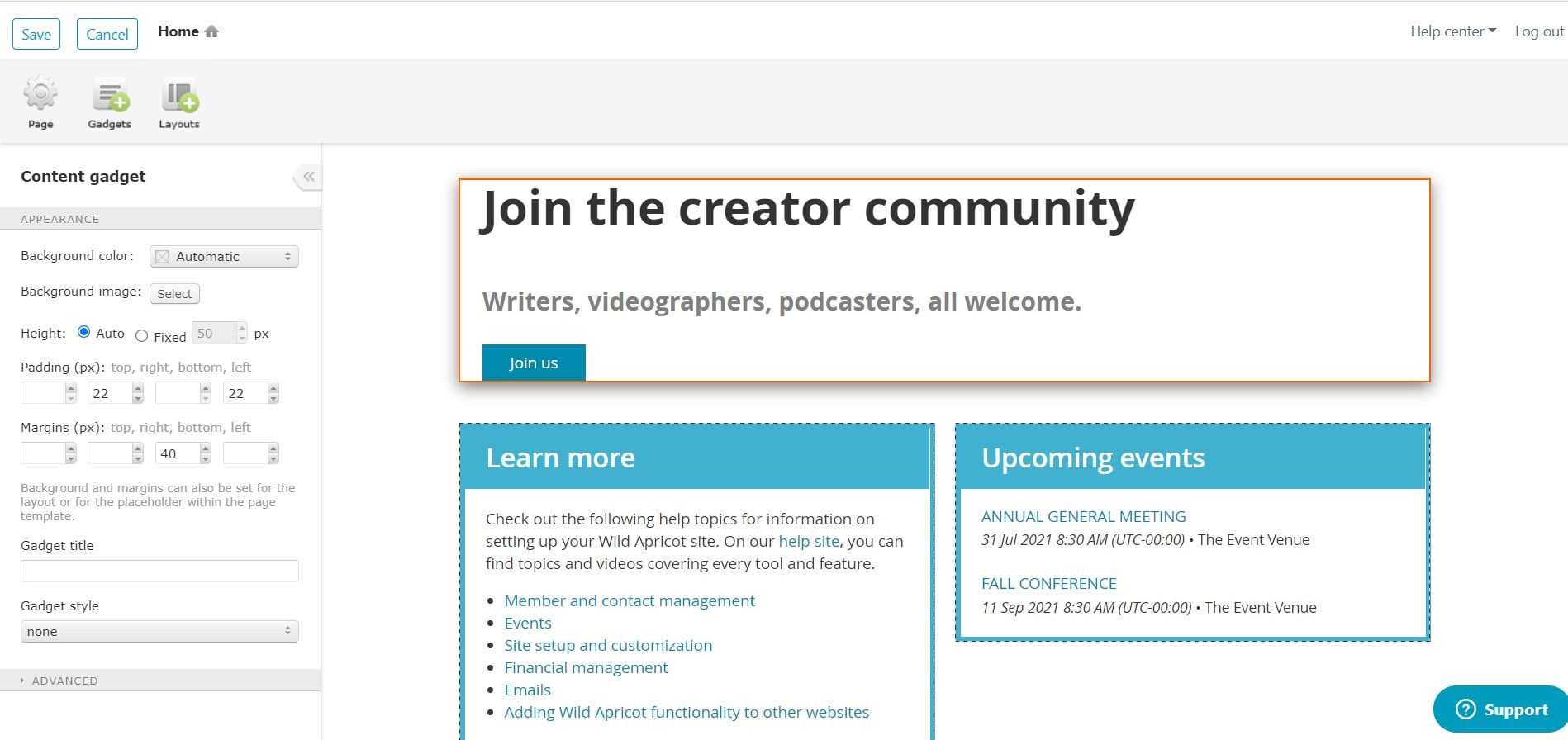 Looking for something similar but Wild Apricot is not it? Check out Morweb.
Memberful
Memberful is similar to Mighty Networks in its focus on community building. But Memberful integrates with your WordPress website using its plugin. Memberful can similarly integrate with other websites. One-catch: An SSO login is not possible at Memberful. So, you'll have to share the gated content through discussion forums or Memberful's email newsletter.
Final Thoughts
There are many different membership site platforms — the choices can make it daunting and overwhelming real quick. But figuring out what your goals are can fasten the process since you'd be able to determine the deal-breaker features you need. My top picks for (broadly) different needs are:
Kajabi if you want to run all your business under one platform — from the sales funnel, course creation, email newsletter, to website building. If you aren't so tech-savvy and want something simpler, Podia is good.
If you already have a marketing funnel in place and just want a home for your membership content, I'd recommend going for Thinkific.
Creators whose primary focus is on course creation or 1:1 coaching will be best suited for Teachable. On the other hand, if your focus is building a community, Mighty Networks is the best.
I hope this guide helped you make a decision on which membership platform is best for you.