Whether you want to create videos for promoting your business, your blog, or your personal brand, choosing the right YouTube tools is important. It can save you lots of time, lead your channel to grow faster, and make the process of creation even more fun.
In this article, I'll share the top YouTube SEO, YouTube analytics, and YouTube video tools. There are alternatives for many of these, as you'll see in the article. Let's get started with the first tool.
YouTube SEO And Analytics Tools
1. vidIQ
This tool for creators offers a free and easy way to monitor and track a YouTube channel's audience analytics. It provides detailed reports on who is watching which kinds of content, making it easier for you to produce relevant content for your channel's audience.
You can access a suite of keyword rankings and tag management tools, identify influencers, manage video comments and run a comparison with competing channels. With the free vidIQ Google Chrome extension, you can see the top tags and keywords used by rival channels.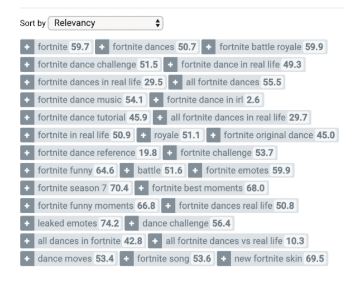 Other features offered by the tool include SEO analytics based on keywords searched by viewers, Demographic metrics which document the estimated age and gender statistics of the viewer accounts, traffic metrics which allow a creator to understand where the traffic is majorly redirected from and engagement metrics, on both YouTube and Facebook.
Recommended reading: vidIQ Chrome Extension Review (And Walkthrough…)
Tubebuddy is a free browser extension (for Firefox and Chrome) that works as an all-in-one content marketing and promotion tool. It automatically integrates with YouTube and assists you with managing your channel.
Tubebuddy allows you to test your tags, titles, descriptions and thumbnails, and figure out which ones improve the performance of your channel. You can keep a track of each video's rankings in both YouTube and Google searches.
TubeBuddy's scheduling feature determines when you want to publish videos on your channel. Besides, it allows you to set a specific date and time to remove videos from certain playlists on the channel.
Tubebuddy also lets you update videos in bulk, which means if you have a hundred videos, you can change all the descriptions simultaneously.
Recommended reading: TubeBuddy Review (And How To Grow Your Channel With It…)
3. Google Analytics
This is a free web service that allows you to link your YouTube channels free of cost to its platform and obtain statistics on channel performance. It provides detailed reports on metrics such as traffic sources and bounce rate that will help you understand your audience thoroughly.
Although there is some overlap between YouTube Studio Analytics and Google Analytics, the former is designed to deliver information on internal channel performance and the latter measures external traffic and offsite marketing activities.
The two platforms, when combined, give you a comprehensive view of your channel's performance.
The links to your YouTube channel and videos can be long and unappealing. Therefore, to keep your URL slugs short, neat and tidy, we recommend using Bit.ly.
You can track the use of your bit.ly links on their dashboard, including the browsers, platforms and countries that have accessed it which can help you in promoting your content accordingly as well as modify it to cater to the audience.
Its paid version (at $29 per month) also gives you a free custom domain, allowing you to create and share over 1,500 branded links for your YouTube channel.
5. YouTube Search Autosuggest
This is a highly useful tool from YouTube to ease up the search experience for users. As you start typing your search query, YouTube will present a list of suggestions that can help you find relevant videos faster.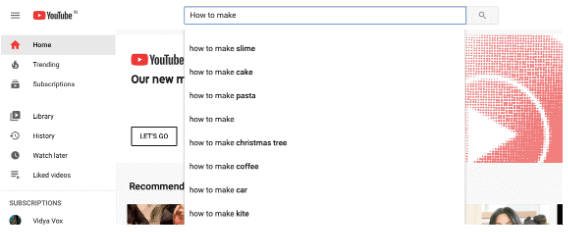 This is also a great way to get new ideas for your video content. The suggested terms that YouTube shows are an indicator that viewers are looking for content related to those terms. You can thus consider creating video content based on those suggestions.
6. YouTube Search Filters
Filters allow users to refine their search when looking for videos on YouTube. To use this feature, click on the Filters drop-down menu under the search box after typing in your search query.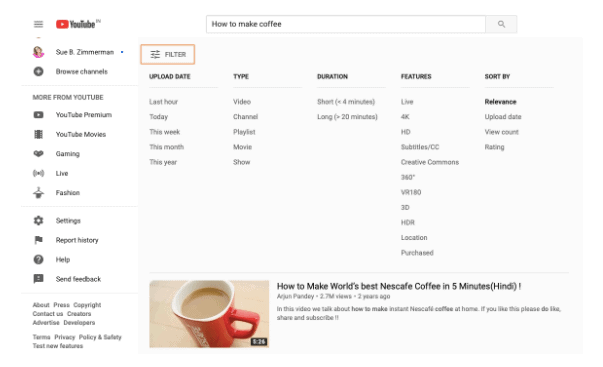 There are multiple filters you can set. For instance, you can filter by content type – video, film or playlist. You can also filter based on the date of upload, duration of the content and video quality (HD, with or without closed captions, and others).
A video analytics, market research, and intelligence tool, Vidooly, is for the nerdy creator. It can reveal insights about the popular creators in your category, the money they might be making from their YouTube videos, and identifying the best practices they might be following.
It's primarily meant for the Indian market and delivers video performance insights for both Facebook and YouTube. But you can give its 14-day free trial a try!
YouTube Creator Tools
8. Canva
Canva allows you to create thousands of unique and attractive banners, posters, ads, social media graphics and more. You can use the tool to design the perfect thumbnail for your YouTube video.You can also take a snapshot of the video and enhance it with design and text elements.
Having an attractive thumbnail is a significant factor in getting more viewers to click on your video. Canva can help you turn around beautiful designs with its drag-and-drop feature.
Best of all, Canva is free to use. However, you can opt for a premium paid version to gain access to its extensive photo and video library.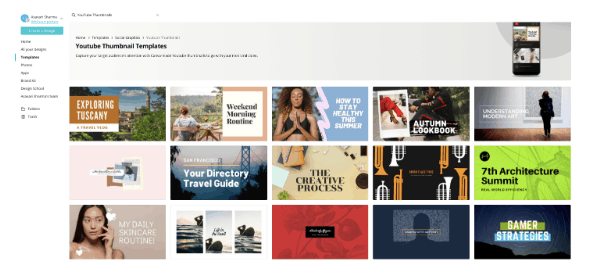 The paid tool also allows brand customization, resizing designs for different platforms (e.g., in case, you want to use the thumbnail across social media), and exporting designs into gifs. Canva is priced at $12.95 per month per user.
Another lesser-known (but robust) graphic design tool you can use is Stencil. Like Canva, it also has pre-made templates, a library of fonts, a user intuitive drag and drop image editor, and royalty free images.
But:
Its free version is more generous – you can save and upload up to 10 images per month. Indeed its paid version is also more affordable than Canva when you opt for the annual plan.
9. 3Play Media
Having accurate video transcriptions is a critical factor in promoting your video among those who speak a different language or might have difficulty hearing the audio.
3Play Media is a service that provides high-quality transcriptions, closed captioning, audio descriptions and translations at a competitive price. It has a team of thousands of transcriptionists that can process large volumes of data quickly and the accuracy and quality of their output is among the top in the industry.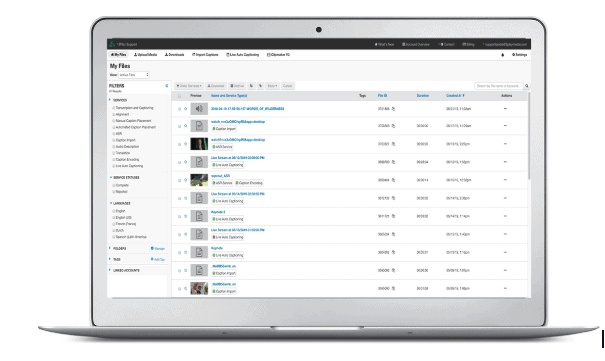 This tool allows you to edit video footage in any file format, from HD to virtual reality. Its new feature called, Adobe Sensei, keeps important content in focus throughout your video through intelligent reframing.
It also comes with an all-in-one app called Premium Rush that lets you edit your videos from desktop, mobile, and tablet. So you can film and edit a video on your Smartphone and even share it on social media!
Adobe Premiere Pro can also be integrated easily with other editing apps and services for photos and videos such as Adobe Photoshop, After Effects, Adobe Stock and Adobe Audition.
Alternative: iMovies
iMovie is a free video editor application for macOS and iOS. The tool offers many of the same features such as Premiere Pro and allows you to split clips, detach audio, add soundtracks, fade audio in and out, crop the video to zoom in and add transitions between clips among others. The tool is convenient for those who work on MacBooks or iPhone.
This is an excellent tool for screen recordings. You can use it to create professional-looking video tutorials on how to do something on both a MacBook and Windows PC. You can make edits to the video after shooting it and add animations or other effects.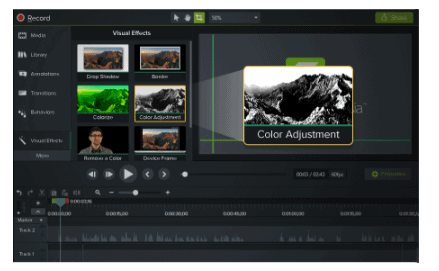 You can also insert music and audios, import presentations, and more. Camtasia includes a voice narration feature that lets you record voice-overs during or after the video shooting process. What's more is that you can add interactivity features such as quizzes to engage more with your audience.
12. Hootsuite
Hootsuite is a social media management tool. It has a specific feature that helps manage your YouTube workflow by enabling you to schedule videos and share them directly across platforms.
Besides, if you have a team, you can assign tasks to them without sharing your YouTube passwords or account information with them. All you need to do is create separate logins for them on the tool.
HootSuite also tracks engagement metrics and generates reports that will help you determine where you need to improve. You can also manage multiple YouTube channels and moderate comments on the desktop and mobile.
13. Premium Beat
If you are looking for top-quality audio tracks to enhance your YouTube video, Premium Beat has you covered. This tool offers an extensive list of curated music tracks that you can browse by collection, genre or mood.
The tracks are all 100% exclusive to PremiumBeat and high quality. You can license them easily without having to pay royalties as well.
You can choose from two flexible license options for your selected track and get lifetime access to it.
The tracks on Premium Beat can be used not only for YouTube videos but also for television clips, advertisement, theatrical performances, apps and games, industrial events and trade shows.
From video introductions to YouTube thumbnails, end cards, and lots more — Placeit does it all. Its library of design templates and video templates could prove useful for ensuring that your YouTube videos shine.
You can either just pay for what you need by making single purchases. Or you can buy an unlimited subscription and download as many of these assets as you need.
Taking it a step further, the parent company behind Placeit, Envato, offers 53+ million of digital assets for usage in your creative projects. It includes video templates, stock audio (including sound effects and music), graphic templates, photos, and much more.
If you run your site on WordPress, then there are templates to apply on your CMS as well. As there's unlimited downloading available, Envato's yearly subscription is value for money — if you like its assets and find them a fit for your YouTube channel.
YouTube Monetization Tools
15. JTV Digital
This is an online music distribution platform that allows musicians to share their work across iTunes, Spotify, Amazon MP3, Shazam and more. They have different distribution packages that accommodate singles, EPs as well as full-length albums.
You can publish tracks under your name and keep all rights to your work. Select the track you want to monetize using your content ID. The tool identifies your track every time it is used. You are then awarded royalties for your work.
The good news is JTV Digital allows you to retain 99% of the royalties from music sales. Each account is free to make and offers monthly sales reports which allows you to track your earnings.
16. CDBaby
If you are a new and independent musician who is not associated with any label, then CD Baby is ideal for you. It provides a platform to share your music with millions of people. The platform is open to uploads from any musician and the tracks are available for download on iTunes within a couple of days.
CD Baby features multiple categories of music, including a "Sounds Like" category that sorts musicians according to their similarity to popular artists. They also have extensive learning resources useful for new musicians.
Moreover, the artists get to keep 91% of the royalties from their music.
17. YouTube Channel Memberships
This is an exclusive feature that YouTube offers to content creators with more than 50000 subscribers. For $4.99 per month, fans of the creator can purchase perks such as early access to videos, exclusive emojis and live streams/chats that only members can see.
This feature is available to content creators who are part of the YouTube Partner Program, and the reason YouTube launched it was to make monetization easier for its content creators.
Moreover, those who sign up for YouTube Channel Memberships get 70% of membership revenue, while YouTube keeps 30% after local sales taxes are deducted. YouTube also covers all transaction costs, including credit card fees.
18. Youtube Premieres
The Premieres feature was rolled out by YouTube to help creators connect better with their fans. It allows creators and their viewers to watch and experience a new video together, such as a movie or series premiere.
Creators can schedule a video upload and create a buzz among their viewers about the video with the help of a shareable watch page.
While YouTube premieres can only be created on the desktop, viewers can watch the video on any medium such as desktop, iOS or Android. You can monetize premieres by including pre-roll ads during the premiere or by using the Super Chat feature in your live chats with viewers.
A Bonus All-In-One Tool: Fiverr
Fiverr is a global freelancing platform where you can get graphic design help (video thumbnails and channel covers) for your YouTube channel. And you can get various kinds of creative tasks such as voiceover for your sketch, introduction for your videos, funny sketches and memes you can use in your video sketches, and much more.
And the best part…?
Most gigs start as low as $5 — so you get a basic idea if the freelancer is a fit for your YouTube brand.
Conclusion
If you're a content creator, you might know how challenging it is to find, reach, and build your audience. Presently, 300 hours of video are uploaded to the platform every minute, and the number of hours spent watching YouTube videos grows by 60% every year.
You saw few of the best YouTube tools available in the market in this article. Now I want you to experiment and find out the ones that fit your channel's requirements.
Did I miss any of your favorite tools? Let me know in the comments below.